PRINCIPAL LETTER
Ketina Armstrong
Tuesday, August 13, 2019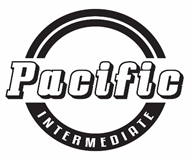 Dear Parent/Guardian
The 2019/2020 school year is quickly approaching, and we are completing the necessary arrangements and preparations for the transition to the new school year, a new school name and a new assistant principal. We are excited to have Mrs. Jessica Tollison joining us at Pacific Intermediate School this year. We are looking forward to the change to a 5th / 6th grade school with new students and staff members who are joining us from other buildings and some new staff members as well.
School hours will be 7:30 – 2:35 daily. It is imperative that students do not arrive before 7:00 a.m. due to staffing (unless they are participating in the SACC program).
If you have any questions, please feel free to contact our office at 636-271-1425.
Mr. Agee