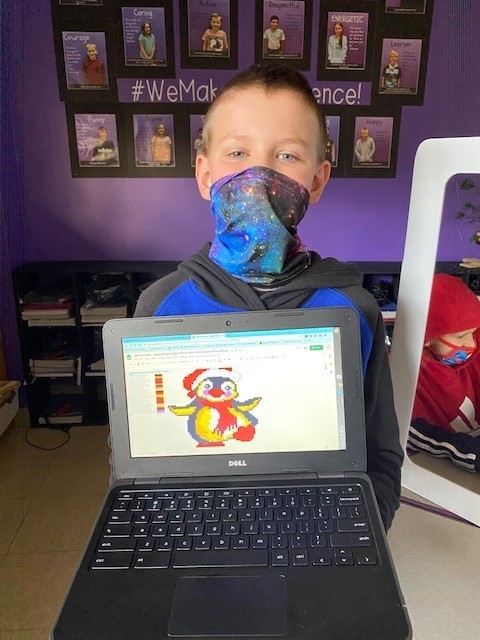 New, Fun & Creative learning happening at Truman Elementary!
Jenna Sladek
Wednesday, December 16, 2020
Students in Mrs. Signaigo's room have been finding new and creative ways to learn through Pixel Art. This form of digital art is created through the use of spreadsheet formulas, where images are created on the pixel level. When a student answers a question correctly, it causes other boxes to change color. When all answers are correct, a picture is revealed.
View a video of our student, Ella, explaining how this project works
More pictures here: