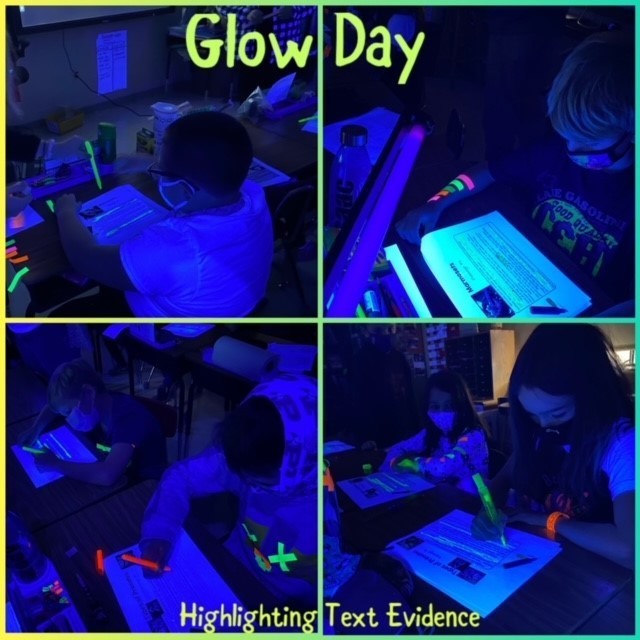 GLOW Day = Highlighting Text Evidence!
Jenna Sladek
Monday, January 18, 2021
Students in Ms. Fleming's class had some fun and making text evidence GLOW! They learned a step-by-step process of going back to the text to support their answers using highlighters and blacklights. This fun activity helps students transition to the independent use of digital highlighting tools.