REMINDER: Tomorrow, May 4th, is TJ's delivery. Orders can picked up anytime between 3:30 PM - 6:00 PM. Items are frozen solid upon arrival so the sooner you can pick up the better. Thank you again for your continued support of Coleman Elementary!

Happy Tuesday Coleman Families! Need a quick plan for dinner on a busy night? Just order some TJ's pizzas to have on hand and all tummies will be happy. Today starts the first day of our TJ's Pizza fundraiser. All proceeds will be used to support student activities and special events. Your participation is appreciated, but if you prefer not to sell items, cash donations are also appreciated, but never expected. I will say that items from TJ's are fast, easy & delicious! Selling Dates: April 6-16, 2021 ~turn forms & money in by Monday, April 19; checks payable to Coleman Elementary Delivery Date: May 4, 2021 3:00-5:00 PM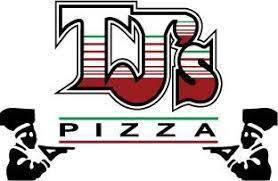 Don't forget to get your Coleman PTO CASH Raffle tickets while they are hot! 1st prize is $100 & 30 seconds in the cash cube! 2nd prize is $50 & 30 seconds in the cash cube and 3rd place is $25 & 30 seconds in the cash cube. Tickets are $5 or you can purchase 5 tickets for $20. Please contact our fabulous PTO or call the office to secure your tickets. Money can be sent to school in a sealed envelope with your name or you can purchase using Venmo, @Coleman-PTO. If using Venmo, please state if you need tickets to be issued. THANK YOU for supporting our FABULOUS PTO and our amazing school!

Coleman Families, Please note that busses may be arriving early today due to the weather and our opportunity to load sooner. Mrs. Weirich

Coleman families, I have been made aware of concerns regarding plans to watch the Presidential Inauguration as an historical event that occurs every four years. Our entire staff values your thoughts and are making adjustments as a result. We will NOT be watching the live version of this event today, rather waiting for a recorded version to ensure the content presented is appropriate for kids. If you do NOT wish for your child to watch this historical event, please let your child's teacher know in writing by Friday, January 22, 2021. Political views have no place in the school environment and staff will not engage in political debate or use his/her influence to guide any child to believe one way or another. Regardless of political affiliation, we are one Coleman family working to support the families and students in our community. My intent as Principal is to educate and use relevant and historical moments to show our students how our democracy works as well as displays of pomp and circumstance that accompany these long standing traditions. Respecfully, Mrs. Weirich

Happy 2021 Coleman Family!! On Wednesday, 1/6, we will come back together after a long and much needed break of restoration and rejuvenation. As excited as we all are to see each other and students again, it is very important to complete the health assessment before arriving to school each day. This will help us keep kids/staff in school and Covid out. I very much want school to be a safe place for all. We are excited to welcome a few virtual learners back to in person learning and wish our students moving to virtual the best of luck. We are dedicated to making this a productive and positive year for learning and social emotional growth for our students, but must continue to stress the importance of keeping your child home if he/she is not feeling well or exhibiting any Covid related symptoms. It is also very important to keep school informed of any Covid related testing and/or illness in your family for the purpose of contact tracing. Staff will return on Wednesday to answer emails and/or return phone calls. Enjoy these last days of break. Happy New Year!

Coleman Families, Our fax line has been temporarily enabled to provide phone service. Until phone service has been restored completely, please use the following number to call school: 636-742-2281 Thank you for your continued patience and confidence that all is safe and well at school. Mrs. Weirich

Coleman Families, The phone lines for the entire district are still down and not expected to go back online today. Please contact school via the email addresses provided yesterday, Class Dojo or in person. Please know we are all OK and if anything were to come up we would contact you as soon as possible. All adults in the building have personal cell phones if needed. We are going to have a fabulous Friday and hope you do as well! 💜 Mrs. Weirich


Good evening, parents! Please check your email for an important message from Mrs. Weirich regarding a positive COVID-19 case at Coleman Elementary.

Tonight, Franklin County officials announced a face mask mandate that will go into effect tomorrow, November 20, 2020. It applies to all persons age 10 and older. To be in compliance with this mandate, if your child is 10 years old or older, please have him/her wear a face mask to school tomorrow. If you do not have a face mask for your child, we will provide them with one when they arrive to class tomorrow.

Parents, to end our Red Ribbon Week Celebration week, we are wearing school appropriate and K-4 friendly costumes to school tomorrow to say BOO to drugs. Please remember: no face masks, no face paint or Halloween treats will be allowed. We will do a costume parade at the end of the day to allow all kids to see how great everyone looks.

Our Fabulous PTO treated students to Kona Ice today as a way to celebrate the end of a great 1st quarter! Not only did our students work hard in class, they are also working hard to follow safety guidelines and protocols so we can remain in school. I'm so proud of our kids and grateful for a PTO that loves and supports our school in so many ways!!! 💜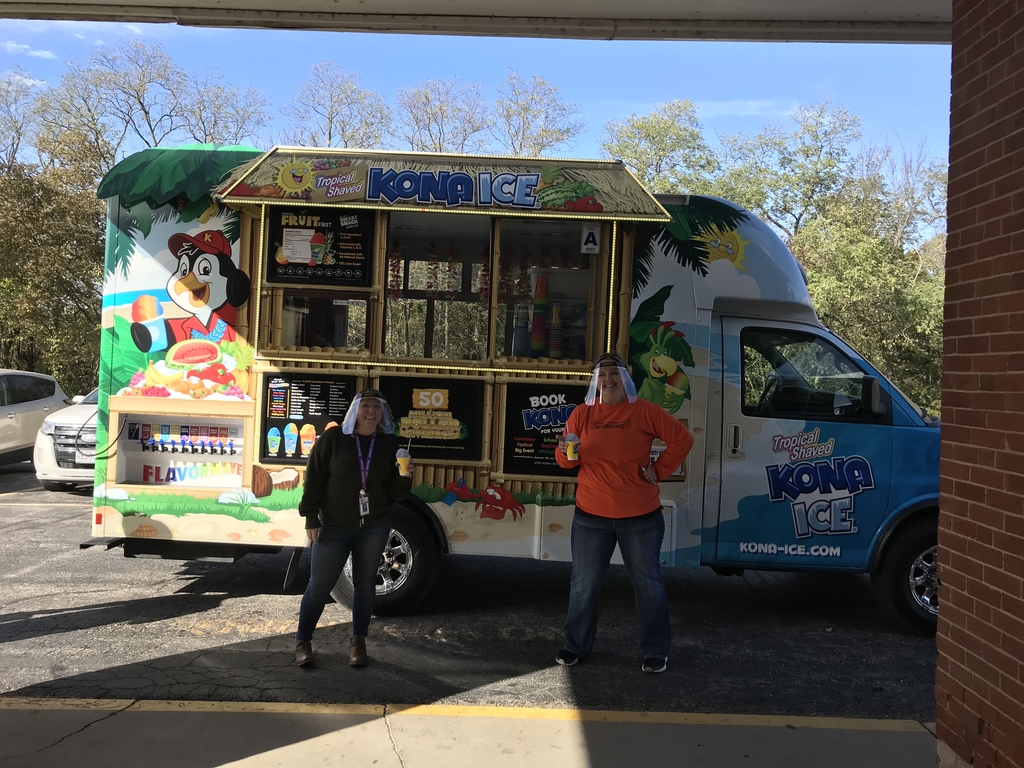 Our students were set for a school wide popcorn party today to celebrate PHS spirit week when the popcorn machine suddenly gave out! Everyone was craving popcorn, now that the halls were filled with the smell of freshly popped popcorn. What to do??? We called Cinema One Plus and they saved the day!!! Thank you for coming to the rescue and popping for our Warriors! We appreciate you!

Coleman In Person and Virtual Families, Thank you for taking time to consider completing the free and reduced meal applications that have been sent home multiple times over the last few weeks. Our district is trying to secure free lunches for all students and can only do that with your help. Free breakfast for all has been a relief for many of our families and is available to all students. We would love to do the same for lunches. This will be the last week we send them home. If you don't mind filling them out, thank you. If you prefer not to we will of course respect that choice too. If your child already receives free or reduced meals please make sure you update the information needed to continue. Direct Certification expires in September and lunches will go back to full price. We are here if you need us and are willing to help if you are struggling with the application. They are not the easiest forms to complete. Thank you for your time and patience. It is for a good cause. Mrs. Weirich
Are you looking for some new school apparel? Take a look at the
www.MVR3Merch.com
online store to purchase t-shirts, hoodies, and more. Text option available by texting MVR3 to 900900. Happy shopping!! #MVNation