Meramec Valley Early Childhood Center
Hours of Operation
Meramec Valley Early Childhood Center is open from 6 a.m. to 6 p.m.
Preschool hours are 8:30 a.m. to 11:30 a.m.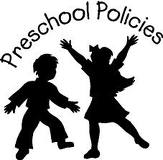 TUITION & PAYMENT INFORMATION
Tuition and Payment
All accounts are billed weekly. Tuition is due weekly. If balances are not paid in a timely manner, your child may be dropped from our program. In the event your child is dropped, you will be responsible for any outstanding balance on your account.
Daycare 6 a.m.-6 p.m.
Daycare includes Preschool
3-5 years---------------First Child $31.00---------------
Additional Child $28.00
Preschool 8:30 a.m.-11:30 a.m.
3-5 years---------------First Child $19.00---------------Additional Child $16.00
Extended Half Day
This program is available for families whose children attend the Community School Preschool or Head Start and need daycare. Children enrolled in this program may attend the Center all day on days the Community School or Head Start is closed.
Enrollment Fees
Fall enrollment is for Mid-August through May. A $50.00 non-refundable enrollment fee is required at the time of registration. All enrollment forms must be complete before your child attends.
Summer enrollment is for June, July and 1/2 of August. The summer enrollment fee is $25.00.
There will be a $100.00 deposit collected at the time of enrollment. This money will be returned to you when your child has dropped and you have a $0 balance.
Your child must be completely potty trained. Pull-Ups are not considered potty trained.
Immunizations
The child's immunization record MUST be on file the first day of attendance.
Physical Examination
A medical form must be on file within 2 weeks of your child's start date.
Parent Handbook Acknowledgement
A signed Parent Handbook Acknowledgement must be on file within one week of the date your child begins.