EDIT MAIN
2019-2020 Meramec Valley R-III School District Board of Education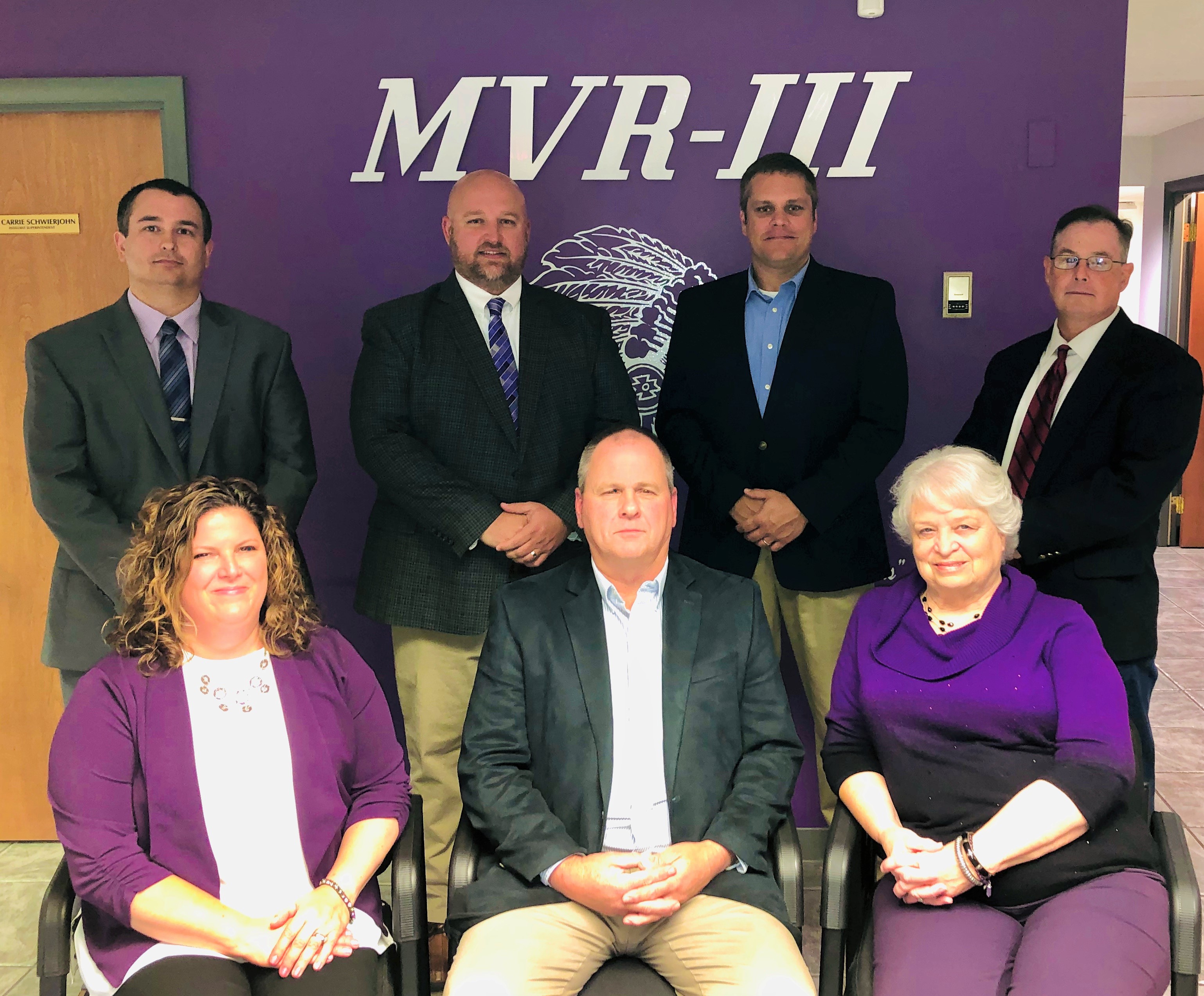 Pictured from the left to right starting with the back row: Sean Brinker, Matt Trower, Louis Vondera, and Dave Strong. Front Row: Diana Meyer, Tim Richardson, and Mary Clasby-Agee
---
The Meramec Valley R-III Board of Education is a group of seven elected members to serve as the educational advocate of the district. The key roles and responsibilities of the Board are to:
Hire and evaluate the superintendent and delegate all administrative responsibilities.
Approve the school district's budget.
Establish goals and evaluate outcomes.
Adopt and evaluate policies.
Connect with the community.
Assure school district performance.
who is eligible?
To be eligible for election, a local school board candidate must be a citizen of the United States, a resident taxpayer of the MVR-III District, a resident of the state of Missouri for one year preceding election of appointment and at least 24 years of age.
Making board decisions
A board of education is a governmental body, so it can take action only by a majority vote at a legally called public meeting. The individual board member's major responsibility is to study, evaluate, and after due consideration, vote in the best interest of all students at such board meetings. Board meeting agendas are posted on the district website and at the Administrative Building.
---
| | | |
| --- | --- | --- |
| Member | Elected | Term Expires |
| Matt Trower, President | 2017 | 2020 |
| Sean Brinker, Vice President | 2017 | 2020 |
| Mary Clasby-Agee, Secretary | 2018 | 2021 |
| Dave Strong, Treasurer | 2018 | 2021 |
| Dianna Meyer, Member & MSBA Delegate | 2019 | 2020 |
| Tim Richardson, Member | 2019 | 2022 |
| Louis Vondera, Member | 2019 | 2022 |