EDIT MAIN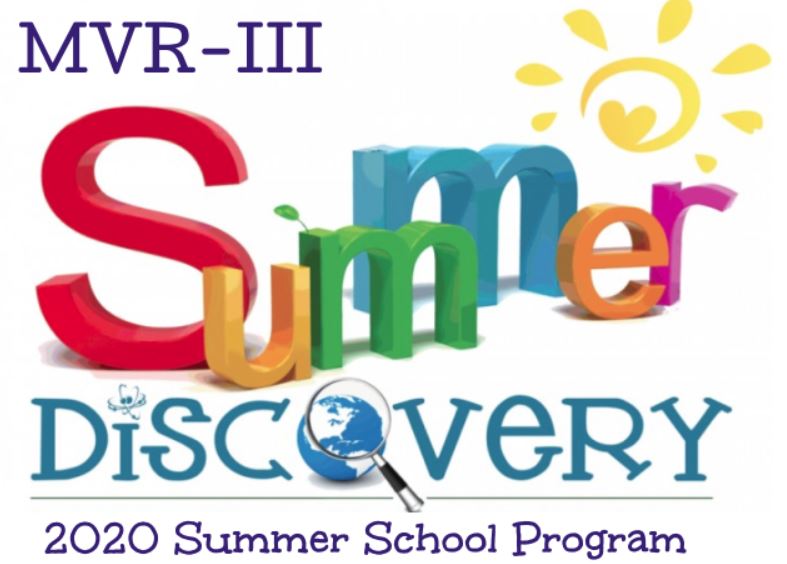 Join us in Meramec Valley R-III for a fun-filled month of Summer Discovery! The Meramec Valley R-III School District is offering all students entering Kindergarten through 8th grade 4 weeks of summer school learning. The focus for the July Summer Discovery program will now include 4th quarter essential skill content, while still maintaining a high engagement, fun summer learning environment. Enrollment in our summer school, Summer Discovery program will be July 6-31, 2020, so sign up today to guarantee your spot for fun and learning!
Please complete the online enrollment registration for your child or contact your school office to register. Enrollment is due by Monday, June 1st, 2020. Registration information received after June 1st will be placed on a waiting list and building principals will notify families of openings as they arise.
**FREE to non-resident students!
SUMMER DISCOVERY PROGRAM
Monday- Friday
July 6-31, 2020
NORMAL SCHOOL HOURS
K-4, Elementary School: 8:35 am- 3:40 pm
5-8, Intermediate/Middle: 7:30 am -2:35 pm
ATTENDANCE INCENTIVES
$100 Shopping Card, for Perfect Attendance
$50 Shopping Card, for 85-99% Attendance (3 days or less absent)
PLUS Daily Attendance Prizes!
TRANSPORTATION
(Similar to the regular school year.)
FREE
BREAKFAST
FREE
LUNCH
FREE
ELEMENTARY SITES
Coleman Elementary, Truman Elementary, Zitzman Elementary, All students from Robertsville and Nike will go to Nike Elementary for Summer Discovery
(Elementary sites will be based on enrollment.)

MIDDLE-LEVEL SITES
Pacific Intermediate for students entering grades 5-6

Riverbend Middle School for students entering grades 7-8