Happy Thursday Truman Tribe: Attendance: Yesterday many parents received an attendance report based on their students current %. I want you to know that our system generates that report automatically monthly and with the year of 2020 and the need to quarantine or stay home when having symptoms that attendance is not our priority or main focus this year. I have brought this to the attention of other administrators and we are working on getting this featured turned off this year so that you do not receive these automatic reports. Please note that there is nothing held against your student as far as attendance when it comes to our case by case situations that we are dealing with daily this year. Please continue to keep your families health a priority and open communication between home and school. It is greatly appreciated. Free and Reduced Forms: You will find a Free and Reduced Lunch form in your students Thursday Folder. If you have already filled one out and turned it in to the office you do NOT have to fill one out again. If this is something that could benefit your family it is truly a WIN-WIN for you and our district. The state uses a formula and determines a % of federal funds that a school will receive based off the number of families using the free and reduced program option. Also, when filling out the form you are allowed to list EVERYONE living under your roof. A lot of times this is a qualifying factors that many don't take advantage of! I hope you find this information helpful and consider your need in filling out this form. PTO Meeting: Wednesday Sept. 30th: Click on the link to view the flyer -
https://5il.co/l52m
Parent/Teacher Conferences: I met with teachers this week and we brainstormed ideas and a plan for the new format of Parent/Teacher Conferences. Many teachers have already communicated their sign up process and expectations. Please keep in mind that this is new format is new for all of us and we will work together to iron out all the details. I want to be clear that ALL families should be in contact with their student's teacher at some point in Sept OR Nov. I truly believe with the Class Dojo platform that we find ourselves communicating easily and weekly to best support the home to school connection. However, on Sept. 23rd OR Nov. 18th we want to dedicate intentional time to talk about your student progress academically and make sure we are taking a team approach in growing your student. Please look out for these dates to sign up for ONE time. Please note that I would prefer families to try to ZOOM or do a virtual conversation but an in person option is still acceptable. If you choose to come in person for the conference please limit the conference to ONE adult and the student (no siblings). The adult must wear a mask. We will have a separate entrance and exit and those details will be explained next week! 3rd & 4th Grade Girls ONLY!!! Click on this link to see information about little league basketball -
https://5il.co/l52h
Cornhole Tournament + Community Connections: We are so fortunate to have such an amazing Tribe. The town of Pacific is so united and I am so proud to be a part of it. We have Walsh Reality hosting a Cornhole Tournament with the focus of the proceeds coming back to Truman Elementary PTO. How awesome is that! If you are free and want to join in on the fun, or know of a family or friend who would enjoy their time, or even a business that would like to partner in this event please send this Flyer out and consider supporting Truman Elementary. Click on the link to view the flyer -
https://5il.co/l53k
In quick review of all the above topics...isn't it crazy to think how MUCH we have going on. How much LOVE surrounds our students daily! How cool. Thinking from a parent involved organization, to a program that supports our kiddos getting good meals throughout the day, to basketball leagues, to parents and teachers setting time aside to talk about education, to a community supportive event that honors and gives back to our school! WOW.... It does truly take a village to raise a child. I am proud of ours!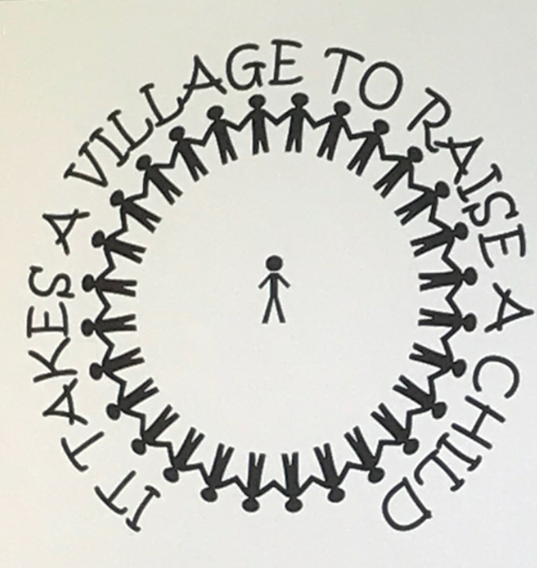 What a sweet surprise to pull up to school today and see that we got "ambushed" 💜 PHS Dance Team, Truman Elementary feels the love and positive vibes #GoodVibeTribe #MVNation #PTownPride #CommunityLove Now who was behind this magical moment and act of kindness of funding the love?! 🤔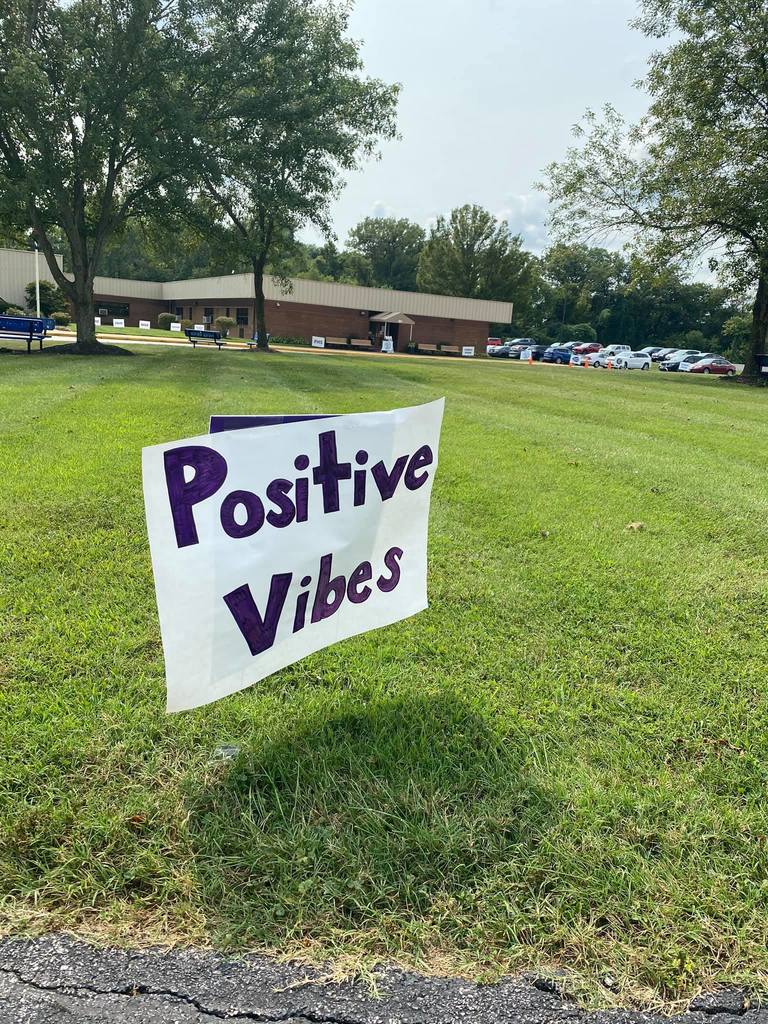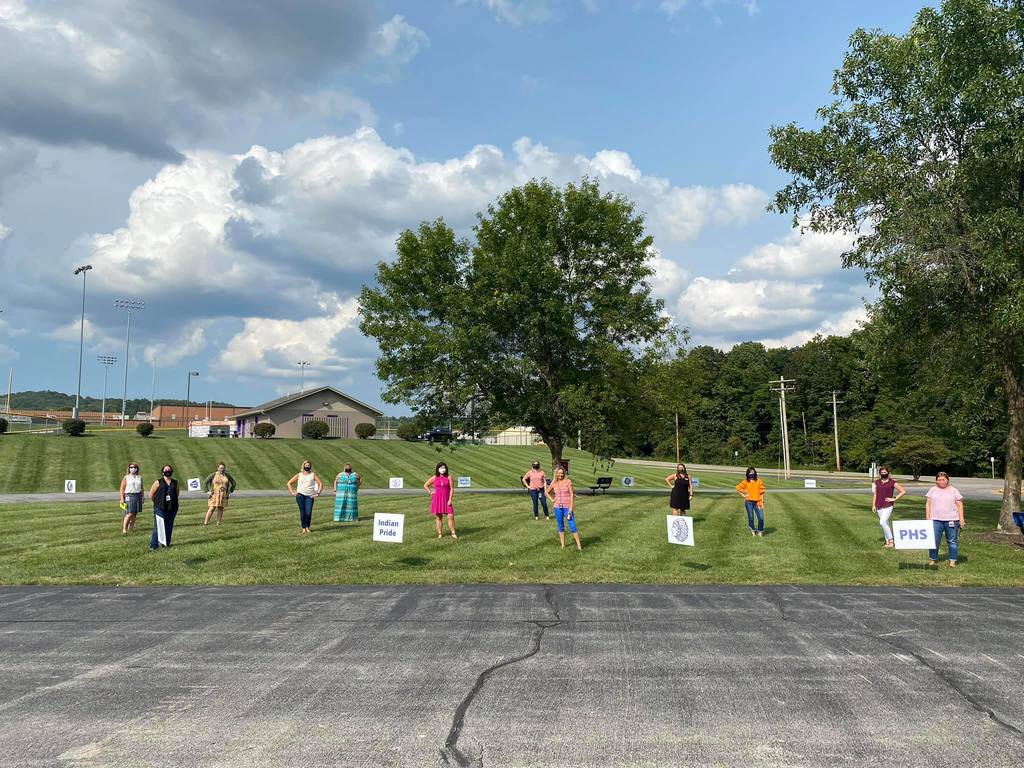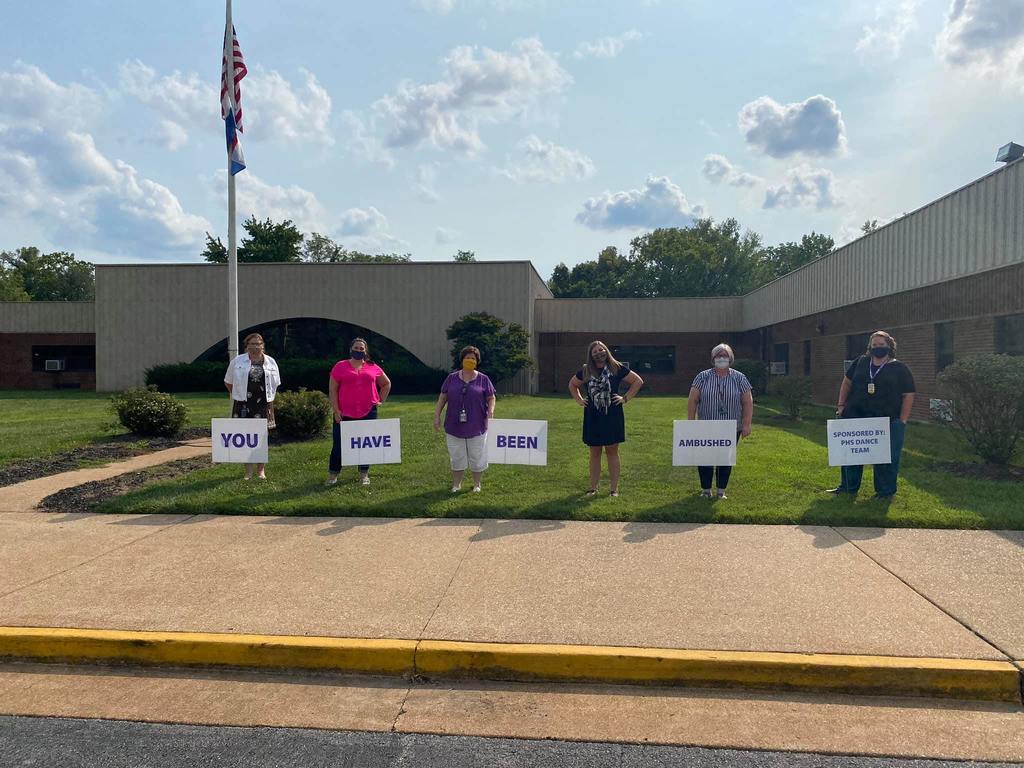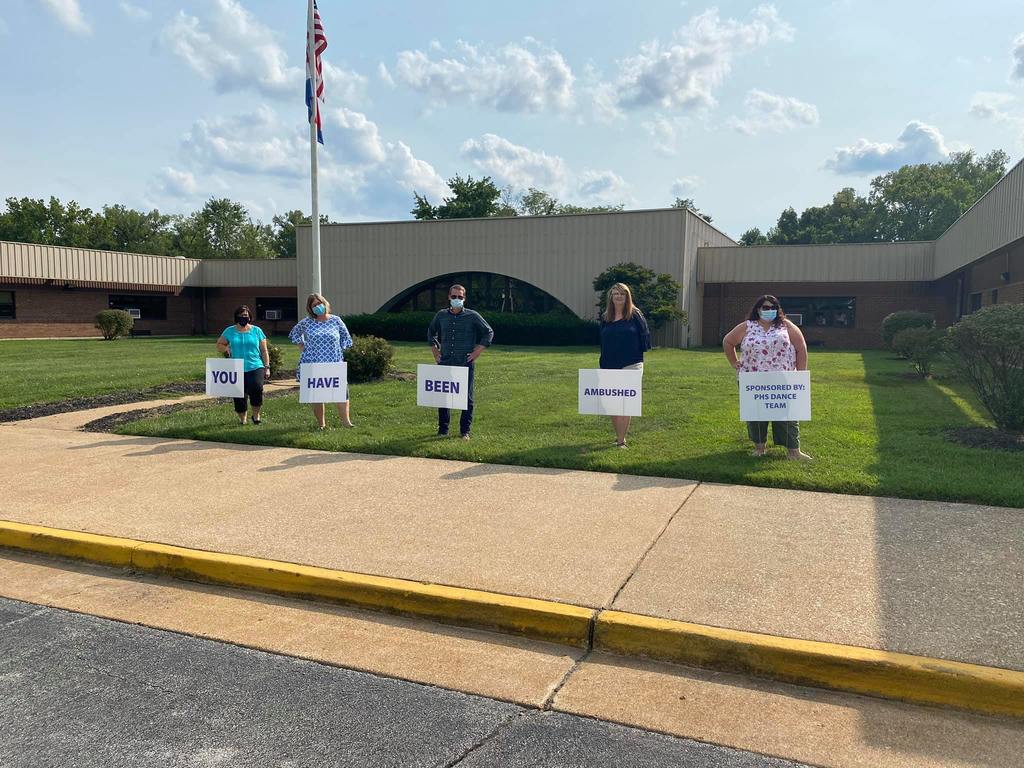 Happy Monday Tribe! Let's set the tone for this week and remember that we have the power to decide what this week will #BE! We may not have control over what it will bring but we are in this together 💜🙌 #GoodVibeTribe #TribeLife #MVNation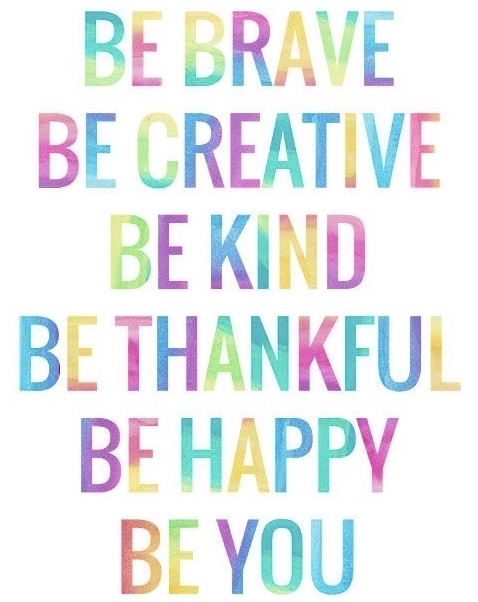 REMINDER!!! Dress to impress because tomorrow is Fall Picture Day! (These pictures are for in person students only there will be a separate picture day for virtual students). Thanks for a great first day Tribe. See you tomorrow! 💜

From our Tribe to YOU we want to remind you of our purpose and focus for this year. Meetings to help prep for our Tribe's return, no matter in what format was chosen, may have been stressful, emotional, and long but with the support from Dr. Mulford and the unity of our Staff we are ready to welcome you today for the First Day of our 20-21 school year. Enjoy the video below:
https://youtu.be/vi28VRHAb7o


PICTURE DAY! We are strongly encouraging online ordering this year! I am currently working on a plan to come up with a safe way for our virtual students to get their picture taken! I will reach out to them to advise next steps. For our in-seat students I have a schedule that will allow classes to go one at a time to have their picture taken. We will NOT need any parent volunteers for Picture Day this year. Please reference the link below to order online: TRUMAN ELEMENTARY SCHOOL Picture Day is: Thursday, August 27, 2020 Wagner Portrait Group will be photographing students for portrait packages & school records. This will be your special opportunity to purchase your school pictures! CLICK HERE TO ORDER:
https://bit.ly/2Qd28Fm
Don't forget to dress appropriately as the school dress code will apply. Please direct all questions, concerns, or special requests directly to Wagner Portrait Group. We are happy to help! 1-800-444-7986
info@wagnerportaitgroup.com

When you arrive during your designated time slot we will ask that all parking be on the upper lot by the baseball field. We will have all the teachers and staff tables spaced out around our front circle drive. You will walk down, have a meet and greet and get any questions answered and then head home to prepare for one more day of "summer" before the official first day of school on Wednesday August 26th, 2020. Open House is scheduled for Monday, August 24th from 6-8 p.m. · Tables will be set up for individual teachers outside, weather permitting · Limit Parents/Students to 1 adult per student · Guests will be required to wear a face-covering · Teachers will wear face shields so students can see faces · Families may make appointments for students who need to physically tour the building Families will be grouped by their last name: A-G: 6:00-6:30 H-O: 6:45-7:15 P-Z: 7:30-8:00 *Plan B – in case of rain, we will have teachers email out 3 different ZOOM Log-Ins and you can zoom in with your students teacher during any of the 3 times slots above. In the end we want to make ourselves available to you, in the safest way possible, so that you and your student feel prepared for the first day of school!

To support the video, as well as, continuing to communicate all the protocols and procedures we have put in place to reflect the strange and 'new' start to this school year I put together an outline of our school day. This document has been made, reviewed and trialed many times by all of our Truman Elementary Staff. We have made edits and thought outside the box to put ideas on paper in order to make our school day run smoothly and keeping the safety of our staff and students at the forefront of our daily purpose. You may review the document here:
https://5il.co/jzz7

As we prepare for the first day of school on Wednesday August 26th we have a few things lined up to help communicate, support and explain all the happenings! To start off, here is a video to reflect different parts of our school day and what to expect during the 20-21 school year. Enjoy:
https://www.youtube.com/watch?v=UDJsWn9Ub_U

Happy Sunday Tribe, I wanted to take some time today and get you as up to date as possible with information and a timeline in regards to the prep work going into the 20-21 school year. I know and understand that anticipation is growing for the new school year. Please use the timeline below to reference as needed over the next 2 weeks to help plan for the start of the 20-21 school year. • Your students home room teacher will be emailing you introducing themselves by next Wednesday, August 12th. • Friday, August 14th you will receive a welcome back letter and video highlighting Truman Elementary from me. • Monday, August 17th you will receive a short video from your child's teacher by 4:00pm highlighting their classroom. • Also on Monday August 17th for Open House we will host an outdoor meet and greet (More details to follow) • Open House is from 6:00-8:00pm on Monday, August 17th • Families will be split into 3 staggered groups: A-G 6:00-6:30pm H-O 6:45-7:15pm P-Z 7:30-8:00pm ***Adult face coverings will be required ***Please remember that the district is providing basic student supplies this year for EVERY student. If you would like to purchase anything from the school supply "optional" list – you may bring the item(s) to Open House. • Monday, August 24th is the first day of school! I want to leave you with two things today: 1. I have talked to MANY of you over the last month/week regarding the next school year and our re-entry plan and the options and what is best for YOU and YOUR KIDDOS and your situation… in reflection after having these conversations, as well as, being involved daily in the constant change of things I want to continue to make it clear where I stand and make it known that no matter your choice for the 20-21 school year… we are ONE TRIBE and will continue to get through this together. I came across this quote over the weekend; "School leaders have a unique opportunity to shift how school is done by placing students in their right place in education – AT THE CENTER – where they belong and where they deserve to be to ensure that school transformation continues long into the 22nd century" I feel this is a great opportunity to meet you and your student at the center of their educational path and continue to focus on what your child NEEDS. I am here to support and challenge the comfort zone in order to best educate your student. Our Teacher Tribe is up for this challenge and we will conquer this year together! Enjoy the rest of your weekend! Reach out to me if you need anything at all!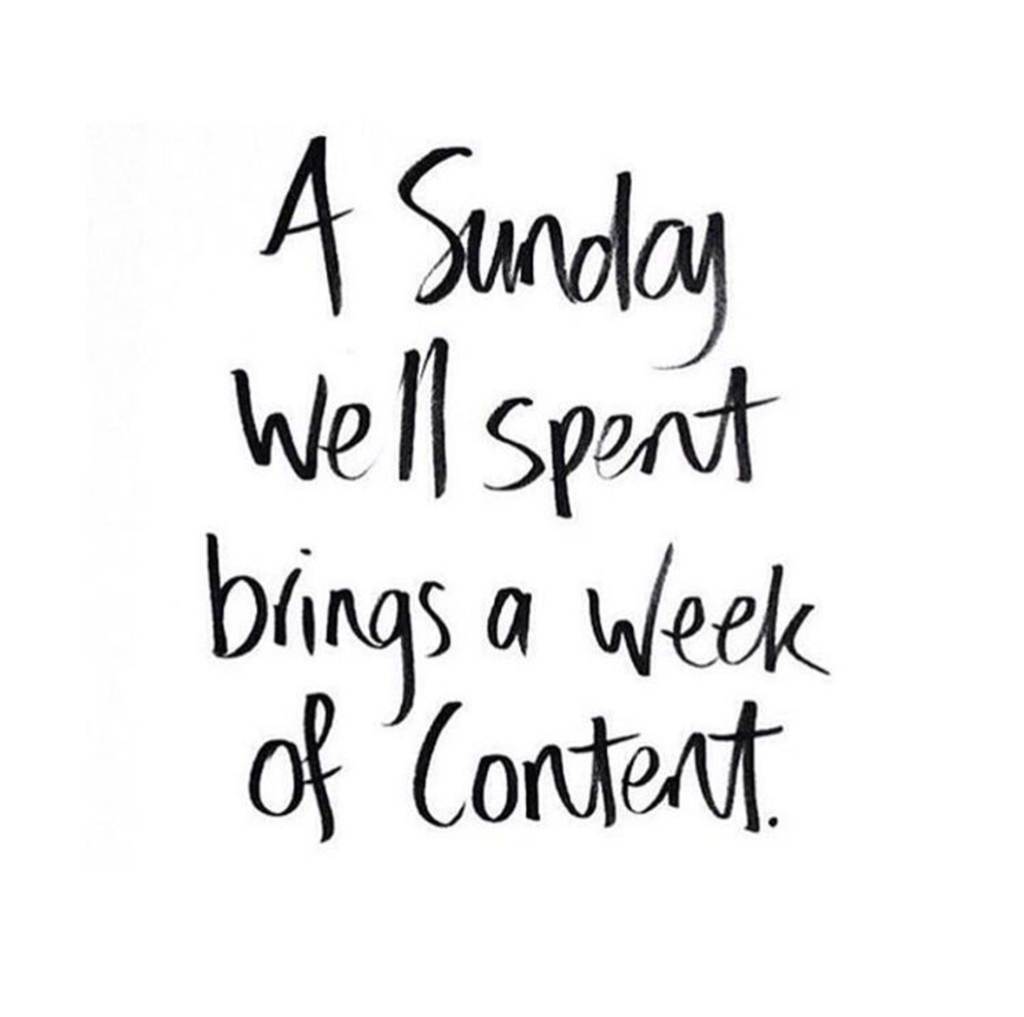 Got plans this weekend? NOW you DO! Come join our Truman Tribe and have some FUN @ our Dunk Tank during the Pacific Partnership's Summer Block Party from 4-9pm this Saturday, June 27th!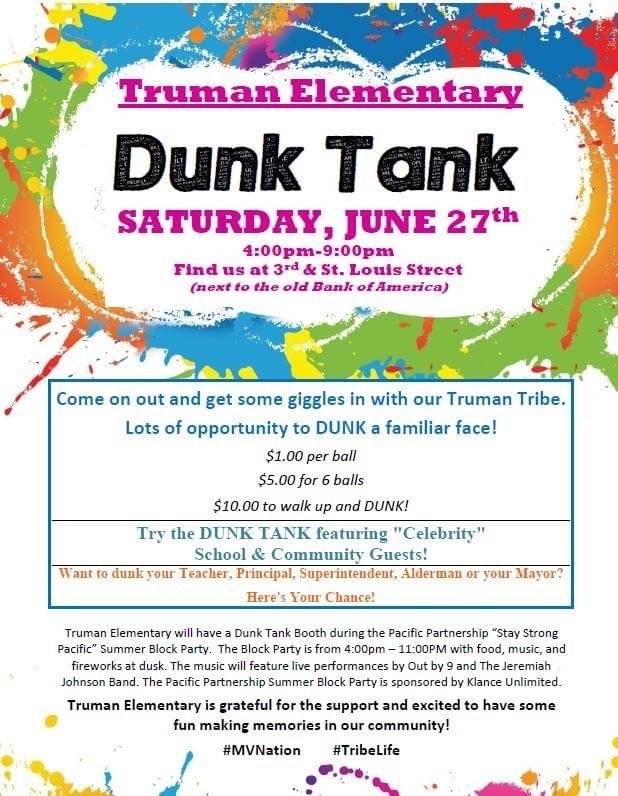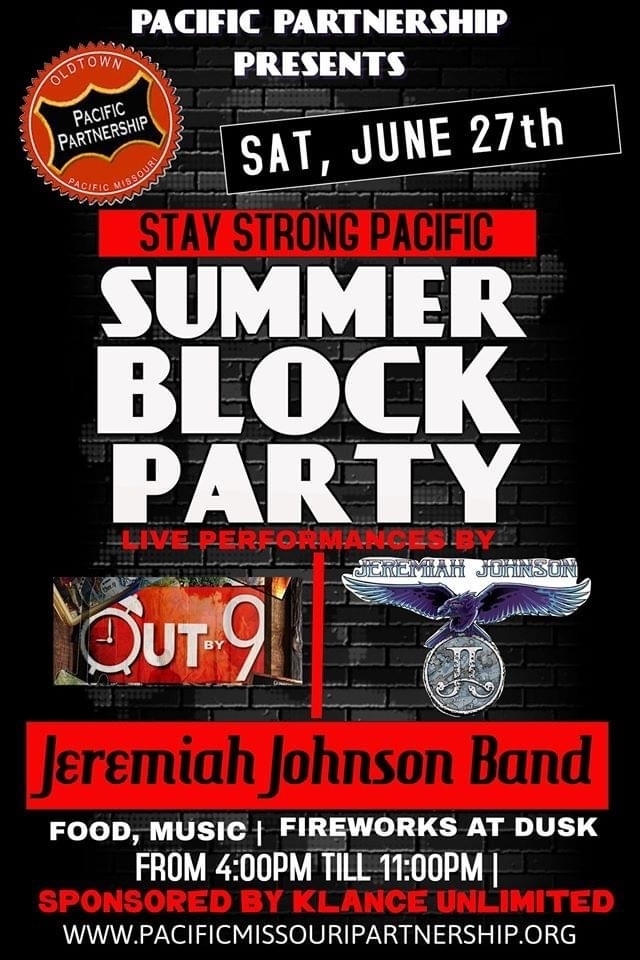 Truman Elementary's Dr. Sladek has answered the #DancingPrincipalChallenge and passed on the challenge to a very important person at the end! Watch to find out who... ***Truman Elementary does not own the rights to the music. Click here to watch:
https://www.youtube.com/watch?v=aFjq_M9oSGc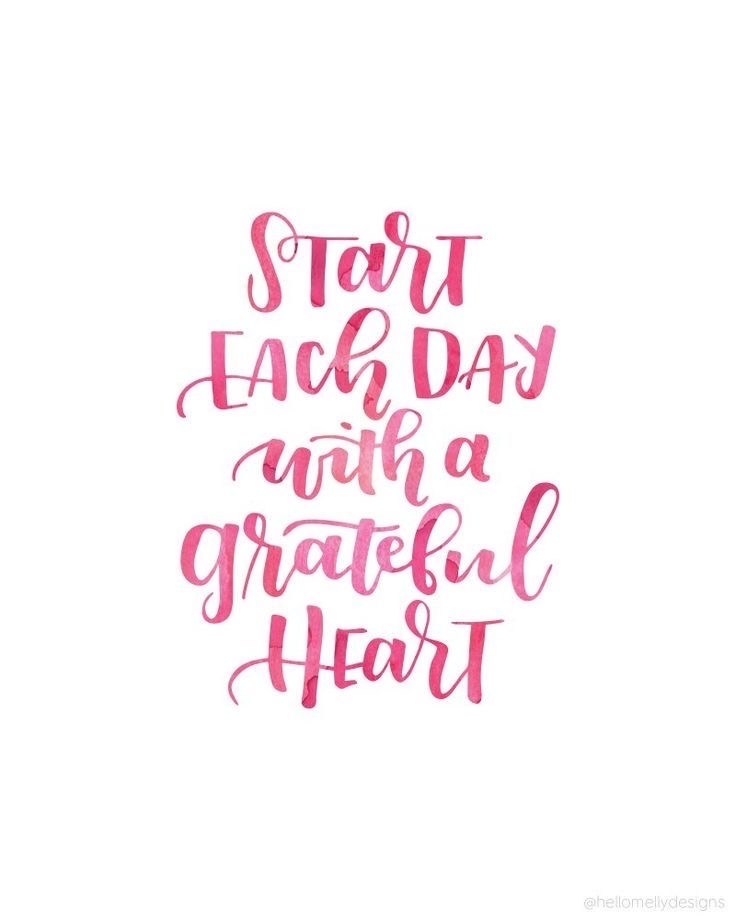 Tonight is Pizza Hut Night for Truman Elementary. Pacific Pizza Hut has carry out and delivery available - make sure you say it's from Truman Tribe before you order! 💜 #SupportLocal #TribeLife Dinner ✅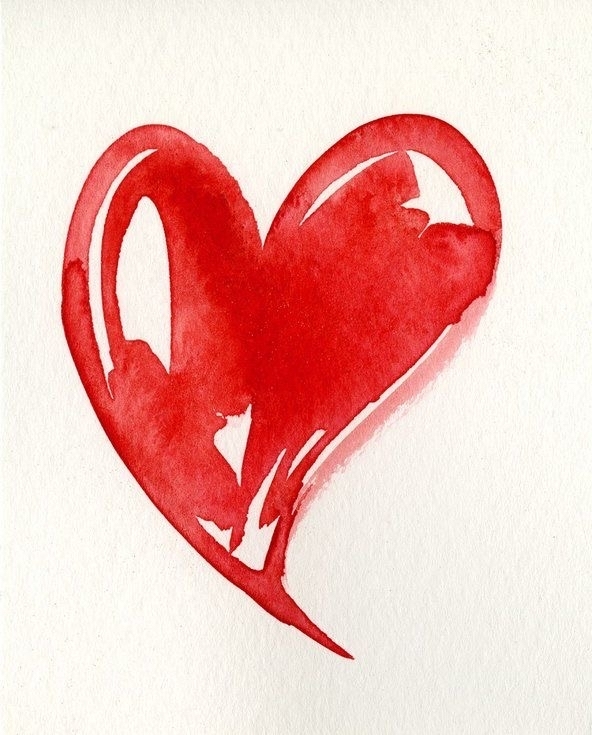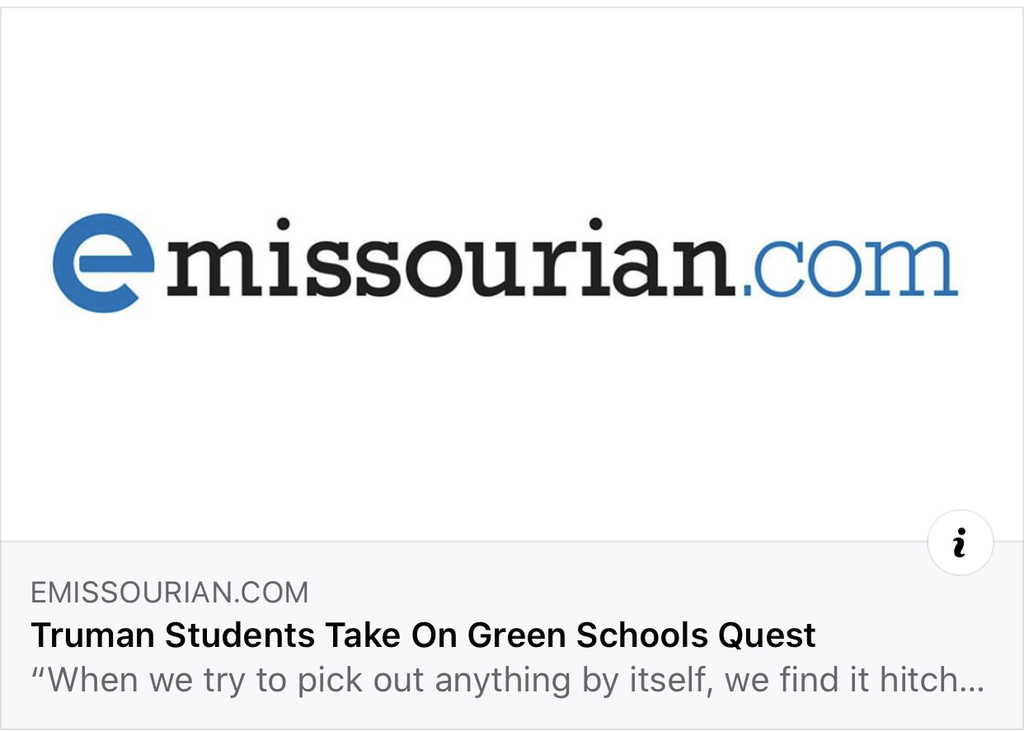 Truman Tribe we hope you lean into this week with a positive spirit! Always know that we are here for you... we are all in this together! Here is a sing along from our tribe to YOU! Thank you, Bill Withers, for recording such a precious message for us to share with our Tribe. Mr. Wither's passing last week has saddened us all, but we are honored and humbled to continue to use his message to pass along hope and support through these unpredictable times. Also a BIG Thank you to Andy Nemeth for being THAT GUY and helping our Tribe create these little videos that sure do bring smiles to many while we have to be apart! #TribeLife #MVNation #LeanOnMe Click on the link below to view the video:
https://youtu.be/p_l_XzISdiE