EDIT MAIN
[Thursday May 14th, 2020]
Happy Thursday Truman Tribe! This week flew by and the "end of the school year" is seeming like more of a reality! It feels very surreal and uneasy to be ending my first year as part of THE Truman Tribe this way. This was SO FUN, yet so difficult, not only the changes I may have brought but the changes that were put on ALL of us. I couldn't and wouldn't change one detail about the way we responded as a Tribe and how we came together! I am so proud to be your Principal.
Below you will find everything FYI, business as usual (Sorry for the sappy moment above! Ha!)
Consistent Language:
STUDENT PICK-UP & DROP-OFF OF SUPPLIES
The district has planned for supply pick-up and return of school-issued materials on May 18th - 20th. We ask parents and students to follow the schedule and guidelines provided to help ensure we are following safety precautions for our staff and community. Specific details regarding the drop-off and pick-up process will be sent out by building principals this week.
General Guidance for Pick-up & Drop-off of Supplies
1.Parents/students should remain in their car.
2.Staff will direct parents/students to an initial drop off location.
School issued items that should be returned at the drop-off location include:
Library books
Textbooks
Final assignments/homework
Band instruments
Chromebooks & chargers
Other school-issued items
Student/Family Supply Pick-up and Return Schedule
Monday, May 18
Last names A, B, & C – 8:00 am-10:30 am
Last names D, E, & F – 11:00 am-1:30 pm
Last names G, H, & I – 2:00 pm-4:30 pm
Tuesday, May 19
Last names J, K, & L – 8:00 am-10:30 am
Last names M, N, & O – 11:00 am-1:30 pm
Last names P, Q, & R – 2:00 pm-4:30 pm
Wednesday, May 20
Last names S,T,U,& V – 8:00 am-10:30 am
Last names W, X, Y, & Z – 11:00 am-1:30 pm
CHILDCARE SERVICES
The district is finalizing a needs assessment on childcare services for currently enrolled tuition-based preschool students and K-6th grade SACC students for the month of June. This would be on a limited enrollment basis and with restricted hours of operation in an effort to follow CDC safety guidelines for childcare facilities. More information will be provided within the next week or so.
ALTERNATIVE METHODS OF INSTRUCTION
This is the last week of online learning & packets for the school year. Learning activities for the week of May 11th have been updated on the MVR-III District website at Alternative Methods of Instruction. Drive-through packet pick-up is available on Tuesday from 8:30-Noon at all K-6 schools. Riverbend & PHS students in need of a packet should call the school office to schedule a pick-up time. All student assignments are due on May 20th.
FREE MEALS
Meal pick-up stations continue to be open from 8:30-10:30 a.m. each Tuesday & Thursday. Distribution sites include Coleman Elementary, Robertsville Elementary, and Pacific Intermediate. Meal deliveries and weekend backpacks will end on Thursday, May 21st. After this, meals will continue to be provided for pick-up only through June 26th.
SUMMER DISCOVERY
The Meramec Valley R-III School District is offering all students entering Kindergarten through 8th grade 4 weeks of summer learning. The focus for the July Summer Discovery program will now include 4th quarter essential skill content, while still maintaining a high engagement, fun summer learning environment. Our Summer Discovery program will be July 6-31, 2020, so sign up today to guarantee your spot for fun and learning. Use the following link for enrollment: Summer Discovery Online Enrollment
***This is highlighted above because it is important for our building. We currently have 70 students enrolled. This is low compared to previous years and with everything going on it is understandable. However, I just want to make sure I am doing my part in communicating clearly so that we are all on the same page and you know what to expect! We are currently working on decisions and guidelines for what Summer School will look like with Covid-19 protocols and precautions put in place for what is best for our staff and students. Communication and details of these decisions will be sent out mid-June. We would hate to communicate something out too early and things change, as we know things are so unpredictable at this time.
Truman Elementary Need to know Info:
Yearbooks!!!! Yearbooks shipped to us on 5/12 and should be in before next week! For families that pre-paid online; I plan to have yearbooks separated and with your students belongings for those pick up times on 5/18-5/20. For students that WANT to purchase a yearbook please reach out to cbohler@mvr3.k12.mo.us or call the school 636-271-1434 to get your name on our list. You will need to be prepared to pay $10.00 cash or check at the first stop when you come through the pick-up drive through!
Library Books!!! This is important to be thinking about before our pick up days. This is one thing our elementary students may have at home and it is IMPORTANT we get them returned safely to our inventory/shelves! You should have received and email letting you know if your child has a library book checked out. Be prepared to drop this off at the first stop in our drive through. IF you cannot find the book and prefer to just pay the balance please have EXACT cash or check ready to hand at the first stop.
Summer Reading Program – Click on the link below to get an update on how our summer reading program will look this summer! If you have any questions please reach out to our librarian Mrs. Reed, areed@mvr3.k12.mo.us
Click here: https://5il.co/g3cl
Truman's Pick-Up Plan – This coming Monday – Wednesday the district is implementing student pick up to close out the year. All buildings in the district are running on the SAME schedule. IF you can NOT make your scheduled time for whatever reason please reach out to me, jsladek@mvr3.k12.mo.us or 636-346-6156, and I will try to work something out! Please read through the letter at this link: https://5il.co/fyln
This will explain the process and route to follow once you arrive at Truman Elementary. We will have plenty of staff and signs to help you through the drive-thru process. Our goal is to have a smooth constant flow of cars in hopes that we can send you and your student off with lots of smiles and cheer.
Main things to be aware of:
1st drop off stop – Have library books, library fees, or yearbook money ready to go!
2nd drop off ­– you will receive a bag of belongings for your student and all end of year things!
Overall Reminders: Stay in your car, you will continue in a full "lap" around the building, be patient as we want this to be a smooth, painless process, enjoy the smiles and waves from a distance as we send you into summer!
Reflection: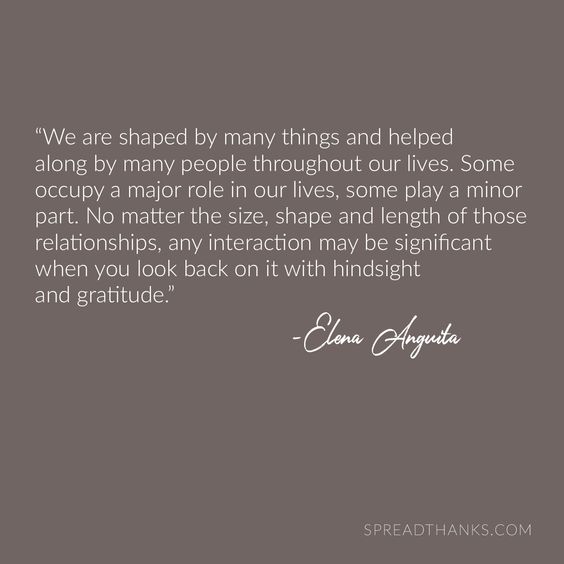 Soak in that thought, each and every member of our Tribe, has helped shape one another along the way this year and for that I am embracing this Thankful Thursday moment and leaving my office with a heart full of gratitude. Thank you for being YOU!
Leading & Learning with a smile,
Dr. Jenna Sladek; Ed.D
Principal, Truman Elementary
P:(636)271-1434 M:(636)346-6156
A: 101 Indian Warpath Dr Pacific, MO 63069
W:MVR3 Website: Truman Elementary
Grow. Decide. Strengthen
Commit. Lead. Succeed.