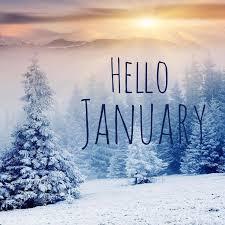 January Information - A Month at a Glance
Jenna Sladek
Friday, January 03, 2020
Hard to believe the school year is half over already. It has been a really good semester. The students are working hard and putting in lots of effort. Teachers and parents are doing the same!
The holidays and winter break gave us a time to sit back and enjoy time with family and friends that make our days worthwhile. This is a very busy, stress filled world we live in and time is often more valuable than wants and wishes. So while we take a break from the hectic schedule of school days, be sure to make some time for fun and relaxation with the ones you love.
I wish you all a Wonderful New Year and appreciate all the time and effort our parents put into helping to make their children successful at school. It is a joint effort, a collaborative relationship between home and school, that makes all the difference to our students.
Here is the link: All Things January
which includes...
• January Newsletter: This is a newsletter highlighting some things to focus on for the month.
• January Extra! Extra! Newsletter: This is an extra newsletter highlighting a positive behavior incentive we will be starting the month of January
• January Calendar: This is a calendar for families to have a month at a glance of all the events and important dates to remember.
• January Menus: There is a breakfast and a lunch menu in order for you to plan out your students preferred choices!
• January PTO Meeting flyer
Leading & Learning with a smile,
Dr. Sladek