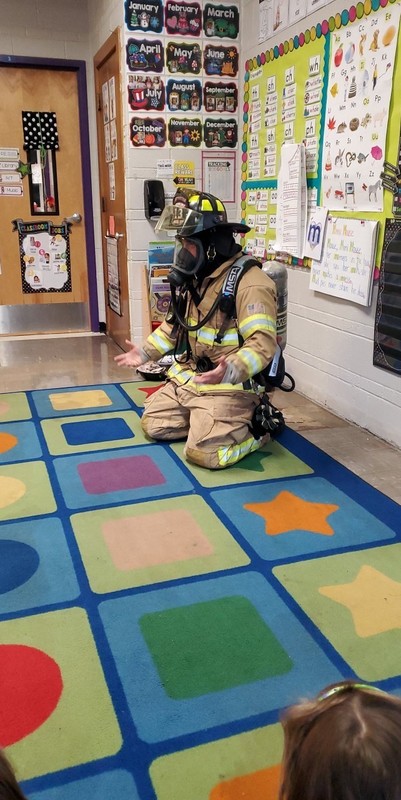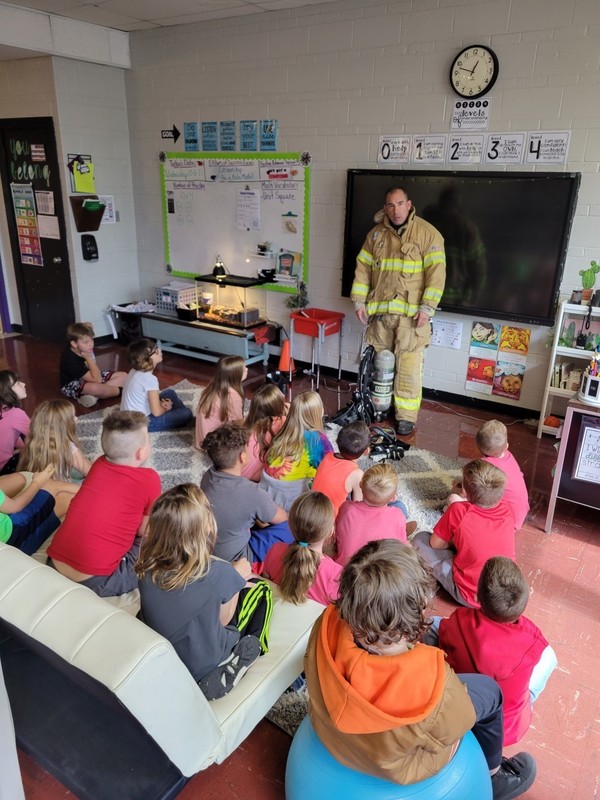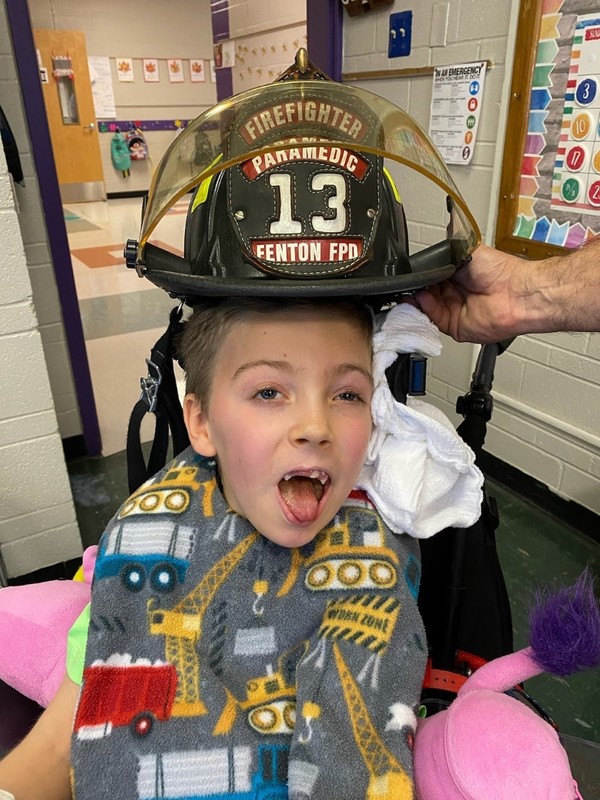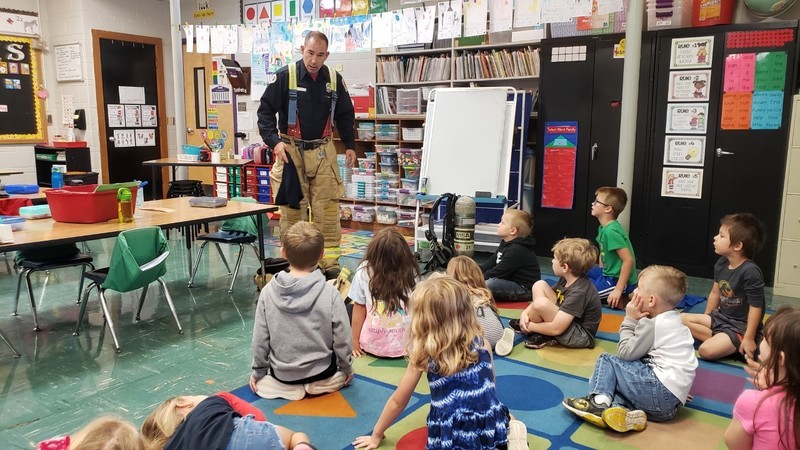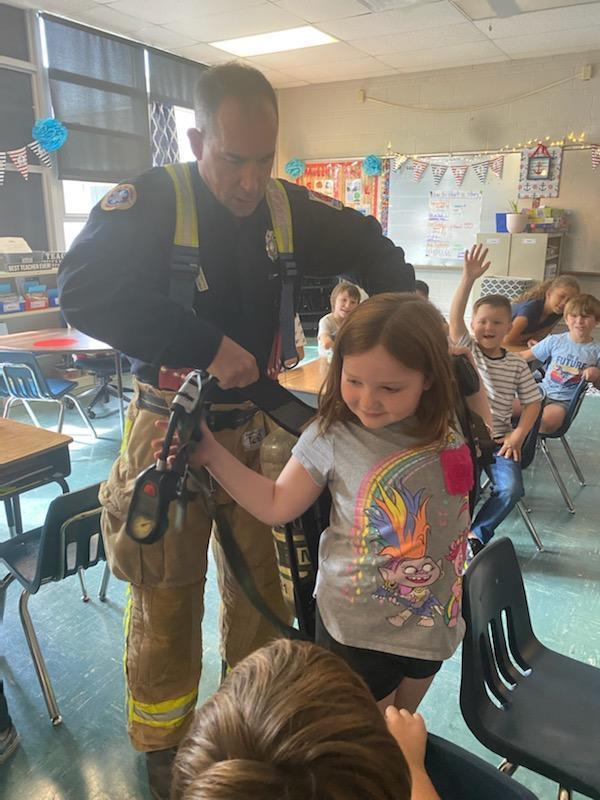 A special guest came to visit all classrooms on Wednesday, October 6 to talk about the importance of fire safety.
Mr. Pechman, husband of our very own Mrs. Pechman, offered to spend the day with our students teaching them about fire safety and prevention. He is a firefighter/paramedic and passionate about keeping kids safe.
The kids had so much fun learning about fire safety and asking questions.