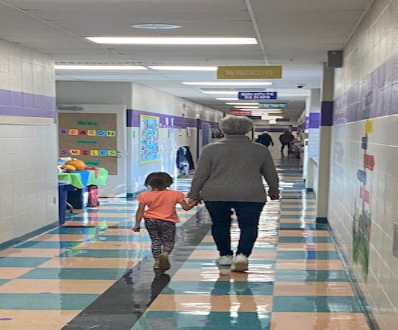 Volunteering helps create a positive community, makes school better, and increases student achievement. Thank you for considering to be a volunteer in the MVR-III School District. We suggest families plan ahead and complete the process prior to the start of each school year. The volunteer background check process takes up to 10 days to complete with the two systems. If you plan to volunteer, attend field trips, or help at classroom parties, you need to complete the background check process. Two background checks are now required and the volunteer should review the MVR-III Volunteer Process. Please contact your child's school office, if you have any questions.
Oasis Tutoring
Oasis Tutors partners with school districts across the region to pair one volunteer with one student in kindergarten through third grades for an entire school year. The tutors and students work together to build the student's reading and writing skills along with their confidence.
Potential tutors may contact Sarah Lesinski, Oasis Tutoring RSVP coordinator, at slesinski@oasisnet.org or call the Oasis Tutoring hotline at 636-259-8273. For more information on Oasis Tutoring, visit their website at https://tutoring.oasisnet.org.