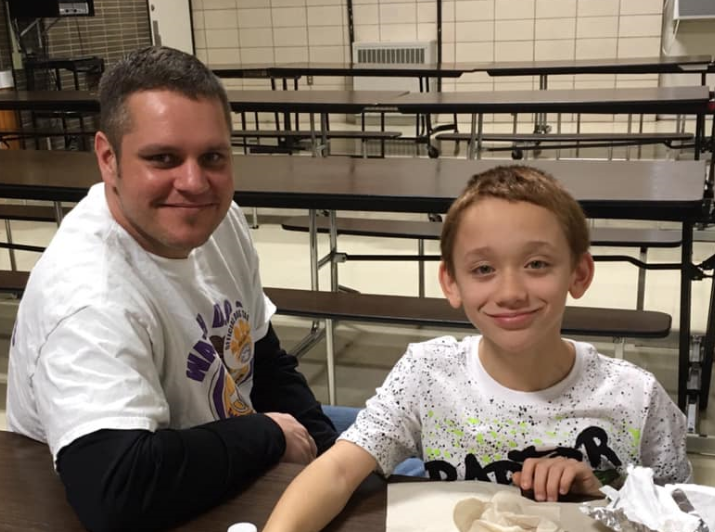 The MVR-III School District believes parent involvement is a key factor in the success of a student's academic progress. No matter the income or background, students who have involved parents are more likely to have higher test scores and student attendance, have better social skills and have the means to adapt to new situations.
There are many opportunities for parents to get involved in their student's schooling.
Join a school parent group---Parent Teacher Organization, Band Boosters, JROTC Booster, and Sports Club are just a few of the district's parent groups.

Attend school conferences

Attend Curriculum Nights

Volunteer
The additional links off of this page are to assist parents with the home to school connections. MVR-III seeks to promote positive relationships with students, parents, and the community.
PARENT QUICK LINKS
2021-2022 School Calendar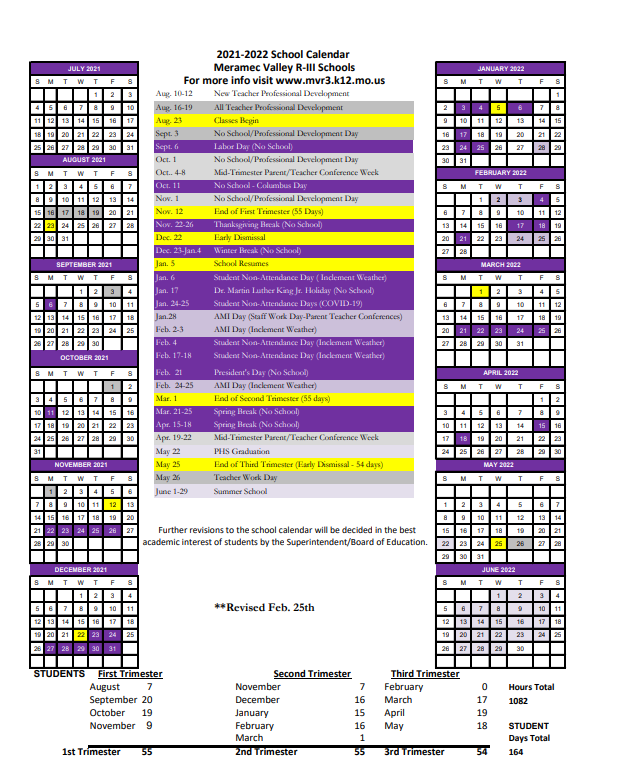 2022-2023 School Calendar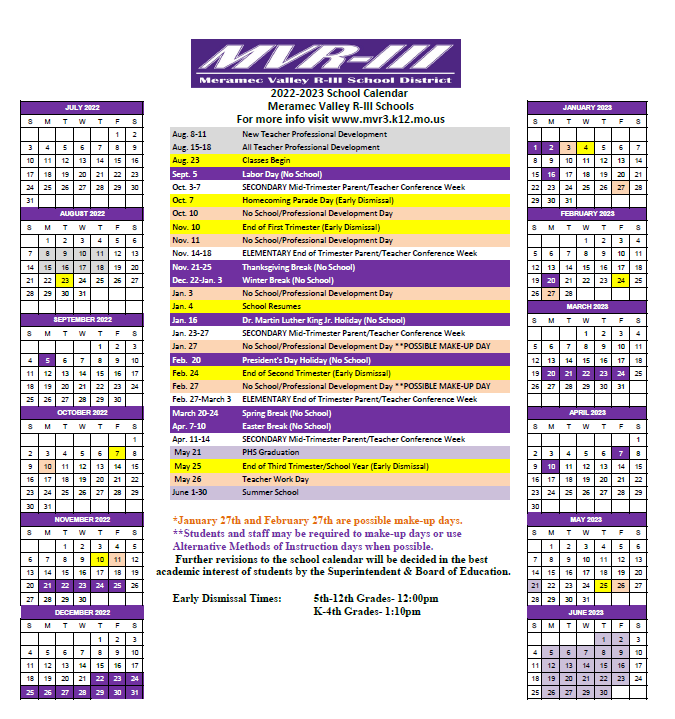 School

Address

Contact

Administrators

Hours

425 Indian Warpath Drive,
Pacific, MO 63069

Main 636-271-1414
Fax 636-271-1420

Principal:
Dan Kania
Assistant Principals:
Jeff Hermann
Andy Herbst

School Hours

7:30 - 2:35

Office Hours

7:00-3:00

PHS Activities Director

425 Indian Warpath Drive,
Pacific, MO 63069

Main 636-271-1411
Fax 636-271-1419

Blair Thompson

Office Hours

7:00-3:00

2085 Highway N
Pacific, MO 63069

Main 636-271-1481
Fax 636-271-1485

Principal:
Todd Dempsey
Assistant Principals:
Jill Johler

School Hours

7:30-2:35

Office Hours

7:00-3:00

195 North Indian Pride Dr.
Pacific, MO 63069

Main 636-271-1425
Fax 636-271-1465

Principal:
Matt Agee
Assistant Principals:
Josh Grodie

School Hours

7:30-2:35

Office Hours

7:00-3:00

4536 Coleman Road
Villa Ridge, MO 63089

Main 636-742-2133
Fax 636-742-2281

Principal:
Lisa Weirich

School Hours

8:35-3:40

Office Hours

8:00-4:00

2264 HWY AP
Catawissa, MO 63015

Main 636-271-1444
Fax 636-271-1447

Principal:
Jessica Tollison

School Hours

8:35-3:40

Office Hours

8:00-4:00

4000 Highway N
Robertsville, MO 63072

Main 636-271-1448
Fax 636-271-1450

Principal:
Dan Munson

School Hours

8:35-3:40

Office Hours

8:00-4:00

101 Indian Warpath Drive
Pacific, MO 63069

Main 636-271-1434
Fax 636-271-1490

Principal:
Jenna Sladek

School Hours

8:35-3:40

Office Hours

8:00-4:00

255 S. Indian Pride Dr.
Pacific, MO 63069

Main 636-271-1440
Fax 636-271-1443

Principal:
Keith Orris

School Hours

8:35-3:40

Office Hours

8:00-4:00

228 South Indian Pride Dr.
Pacific, MO 63069

Main 636-271-1464
Fax 636-271-1456

Principal/Homeless Coordinator:
Stephanie Bechard

Tuition Hours

8:00-4:00

Office Hours

7:30-4:00

228 South Indian Pride Dr.
Pacific, MO 63069

Main 636-271-1464
Fax 636-271-1456

PAT Supervisor:
Stephanie Bechard

2256 Highway AP
Catawissa, MO 63015

Main 636-271-1470
Fax 636-271-1474

Director:
Scott Roper

Office Hours

8:00-4:00

101 Indian Warpath Drive
Pacific, MO 63069

Main 636-271-1434
Fax 636-271-1490

Health Coordinator:
Barb Heger, R.N.

Office Hours

8:00-4:00

136 West Union
Pacific, MO 63069

Main 636-271-1402
Fax 636-271-1430

Director:
Debbie Haley

Office Hours

8:00-4:00

Alternative Programs

119 W. St. Louis St.
Pacific, MO 63069

Main 636-334-4580

Alternative Programs Director: Dr. Quinn Flexsenhar

Office Hours

7:00-3:00

Special Education

4536 Coleman Road
Villa Ridge, MO 63089

Main 636-271-1459
Fax 636-271-1460

Special Education Director:
Channa Ransom

Office Hours

8:00-4:00