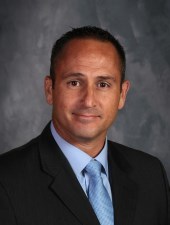 Dr. John Mulford, Superintendent
Welcome to the Meramec Valley R-III School District! It is my honor to serve this community as we work collaboratively to prepare our children for the 21st century workforce while also striving to become one of the premier school districts in the state. We believe a solid academic foundation is necessary for optimal development, but our district also highly values other essential skills that are necessary for success in today's workforce. We refer to these skills as MVR-III's 8 Pillars of Success:
CITIZENSHIP

COLLABORATION

COMMUNICATION

CREATIVITY

CRITICAL THINKING

RESPECTFULNESS

RESPONSIBILITY

RESILIENCE
The MVR-III School District seeks to develop the whole child while preparing students for their adult life. In addition, our educators are continually challenged to think outside the box and to search for new approaches to learning that engage our students and bring relevance to learning objectives. Our goal is simple.........help each child discover and develop his or her unique talents by providing individualized learning opportunities.
This is an exciting time to be an Indian! Our district has made significant strides in recent years and we are excited for what lies ahead. We welcome you to join our tribe and look forward to serving your family in the days to come. Together We Can MaImageke A Difference In Doing What's Best For Kids!