Kindergarten is always a good time. Lots of fun had by all no matter the assignment put in front of them. Mrs. Snyder's Kindergarten Class are enjoying the Halloween themed centers that allow students to make potions or a Halloween recipe with toy eye balls, spiders, and more...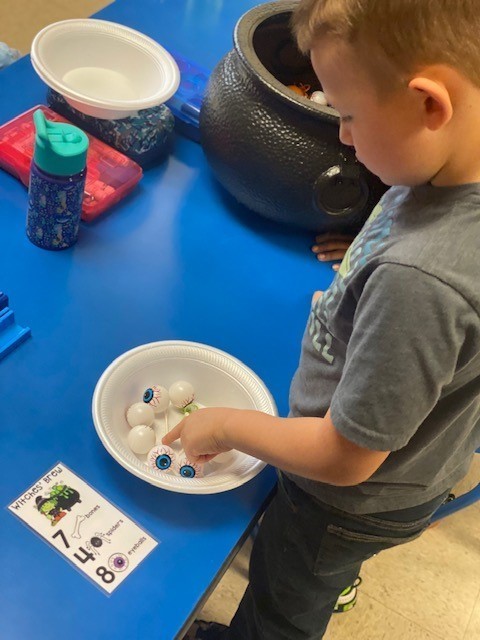 Another center is having students see how many clips it take to balance different objects, such as, a mini pumpkin! This is a great guess and count activity that requires the whole group to help one another.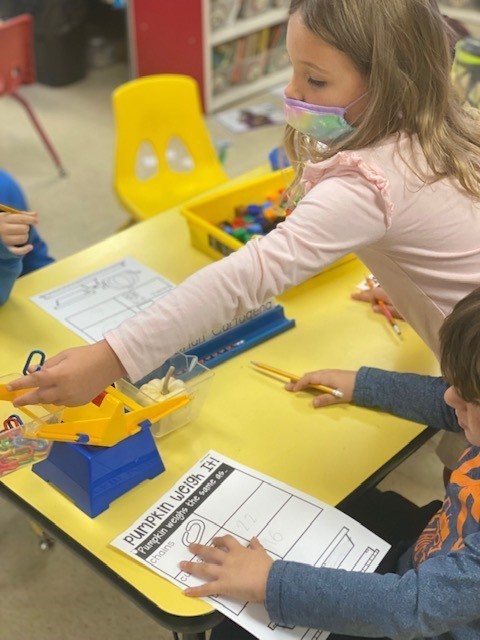 Another activity has students matching pictures to numbers, rolling dice and counting and seeing numbers represented by different arrays....these are fun, self-made game pieces that the teacher has laminated and put together for students. These students are building confidence in themselves as they practice and review these skills they have already mastered!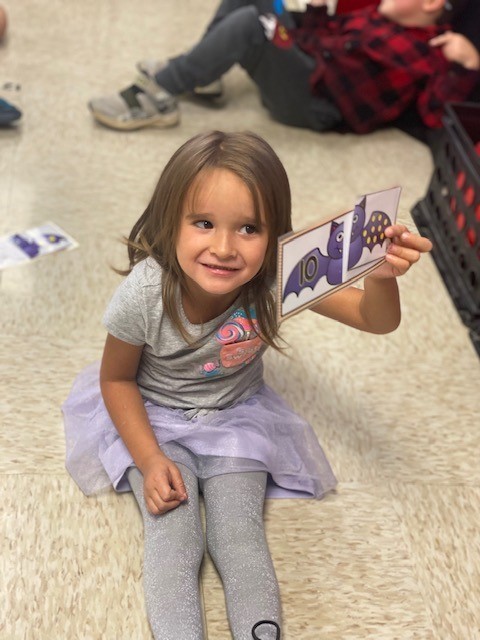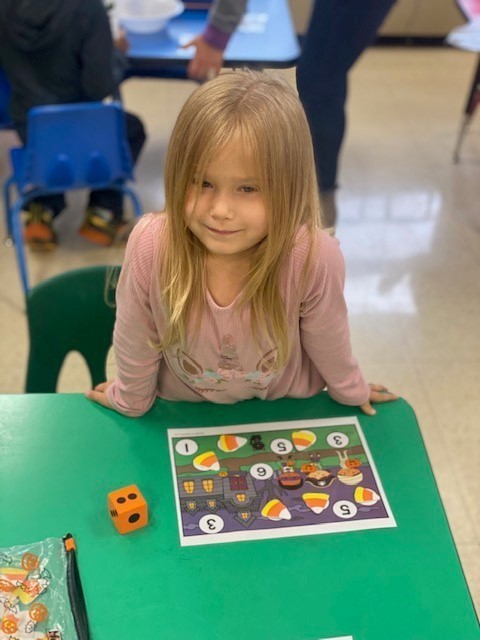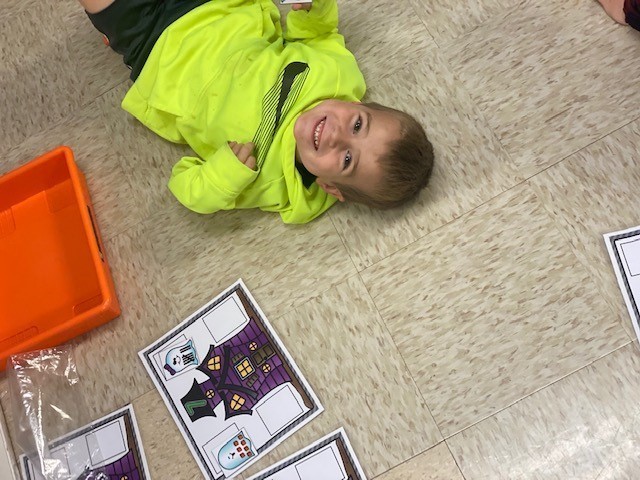 Lastly, the center for measurement. The measure ruler is made of candy corns and the students are asked to measure different pictures. This is fun for the students and keeps them interested in the activity.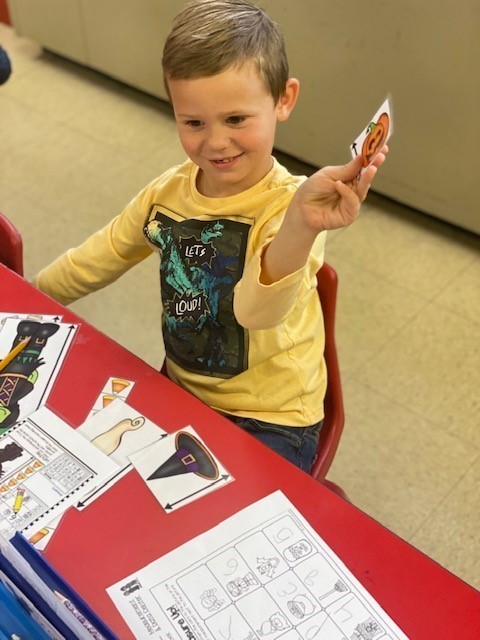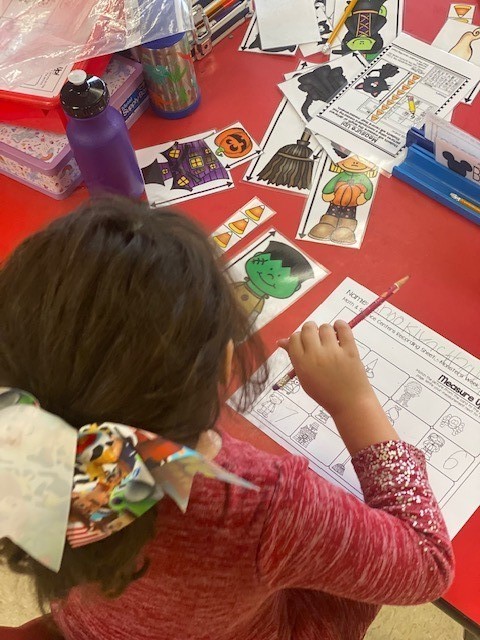 Way to go Truman Tribe little learners. We are so proud of all your hard work!