Here is your newsletter to help you plan out your week. We have a BUSY week ahead at Truman Elementary. Book Fair is this week! Thanksgiving Food Drive is this week! Veteran's Day is Thursday! End of Trimester Celebration is Friday! Parent Survey needs to be completed! All detailed information here:
https://www.smore.com/5vag2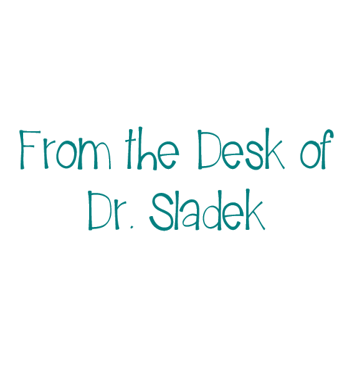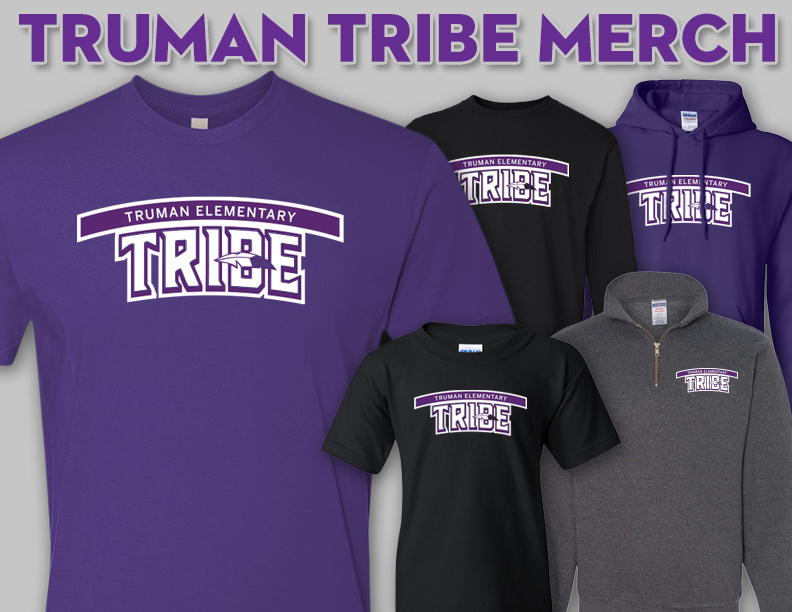 Good Afternoon Truman Tribe. This is your reminder that we do NOT have school for students TOMORROW, 11/1/21. Please be safe and enjoy your extra day off! Click here to stay informed on all things happening this week:
https://www.smore.com/ue5v0
Happy Sunday!

Wondering if we will cancel our Trunk or Treat event due to weather? We WILL proceed RAIN OR SHINE. As you scroll through the pictures attached you will find our new flyer with the reminder of our LOCATION change. As well as a picture of the weather prediction during our event. Our event TONIGHT will be from 6:00-8:00pm at Riverbend Middle School [2085 Hwy N, Pacific, MO 63069] The event tonight is FREE. IF you have a Trunk please provide your own candy. We currently have around 115 children that have RSVP'd for the event. Using The Weather Channel [www.weather.com] you can see that it is a 50% gamble on rain/shower and the temperature stays above 45*. From 6:00-7:00pm we will be inside and have a crafting area, free books, and a read aloud for students and parents/staff to help monitor. Between 6:45-7:00pm we will start the trunk or treat part of the night. Around 6:15-6:30pm I plan to make the call to move the trunks inside (to at least pass out candy) or to decide to keep them outside. Please PLAN to dress warm, bring umbrellas and make the best of it! A little fun in the rain never hurt us! See you all tonight for a full night Halloween FUN! ****No weather or location change is going to stop this TRIBE****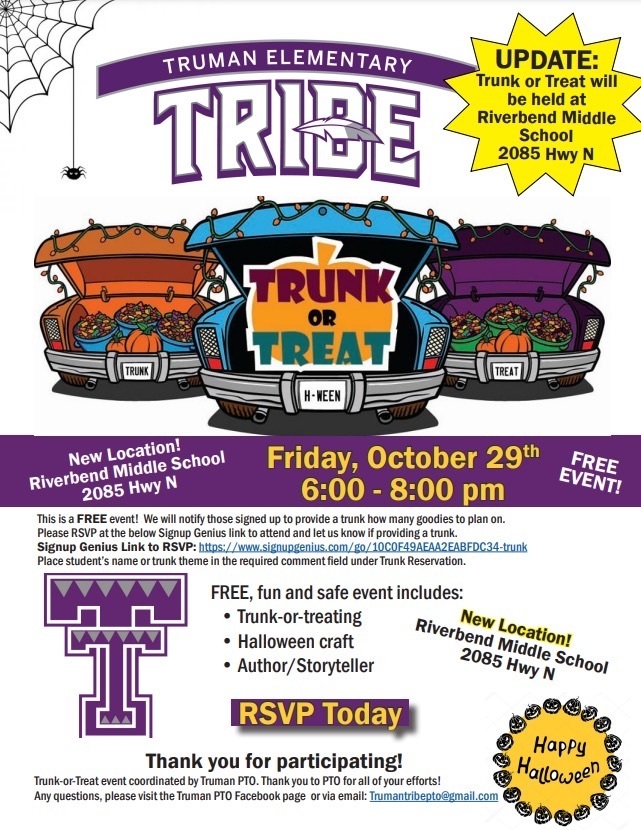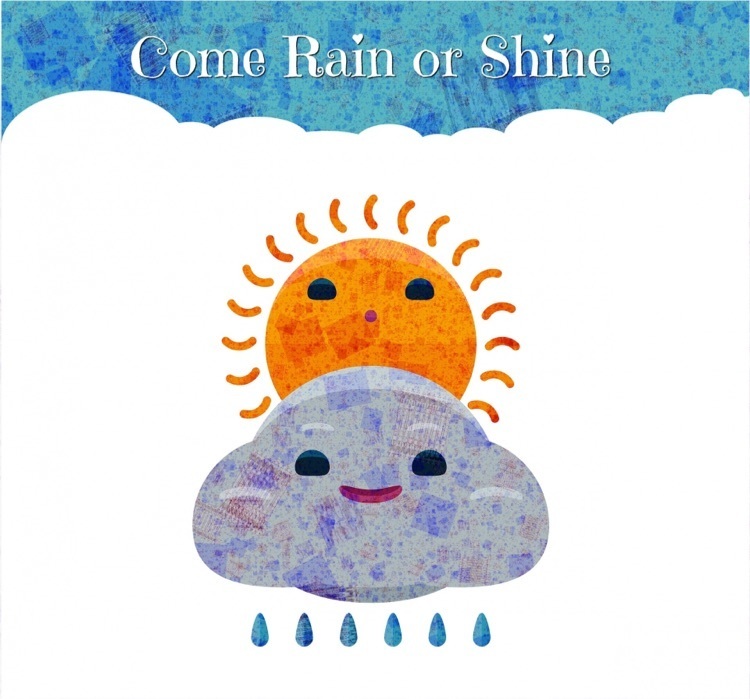 From the Desk of Dr. Sladek: Reminder TODAY is Dine out to Donate with Guffey's Pizza.
www.guffeyspizza.com
Make sure to mention Truman PTO with your order. A portion of all proceeds will be donated to Truman Elementary School when an order is placed between 11am-8pm TODAY!


My goal of communicating along with the Thursday folders and giving you timely information has not been up to par the last two weeks. I am going to start sending out a Smore Communication Newsletter every Sunday and see how this works of us. Feedback is always welcome, as I am here to serve you and make sure that you are in the know with all the happenings for our Tribe. Here is the newsletter for the coming week, Oct. 25th-29th:
https://www.smore.com/qh8zu

Happy Monday, I wanted to communicate out and reach out one more time in hopes that every one is aware of the MVR3 Homecoming Week fun! Homecoming activities will be in full swing starting tomorrow, Tuesday, October 12th. Activities will include spirit week starting Tuesday through Friday, Powderpuff & Tailgate at the Pacific High School Stadium on Wednesday, Homecoming Football Game on Friday, and finish with the Homecoming Dance on Saturday. MVR-III School District Spirit Week- A Night in Hollywood Tuesday- Surfs Up! Wear Hawaiian. Wednesday- Pink Panther. Wear Pink. Thursday- The Blindside. Wear jerseys/sports gear. Friday- Harry Potter. Wear house colors- purple and white. Homecoming Football Game Pacific vs. Hermann at 7pm Tips for an Indian Football Game Tip #1: Children ages 1 up to 4th grade should remain with their parents. Tip #2: Students in grades 5 through 8, should remain in the student section to watch the game or sit with parents. Tip #3: Students ages 5 up to 12 should be accompanied by an adult. This does not include a high school age sibling. Tip #4: Be mindful of other fans. When you take your kids to football games, please be mindful of other fans around you. Not only do you not want your kids to bother others, but you don't want to expose your kids to the bad behaviors of others. Tip #5: Teach kids to love the game and their team. Wear the school colors and spend time cheering for the Indians. Tip #6: Enjoy snacks at the concession stand. Tip #7: Use the waste cans to dispose of trash. If there are any questions or concerns please let me know. Leading & Learning with a smile, Dr. Jenna Sladek; Ed.D Principal, Truman Elementary M:(636)346-6156

From the Desk of Dr. Sladek: Good Morning Truman Tribe! Please note the flyer attached as Homecoming Spirit Week continues with themed days this coming Tuesday-Friday. ⚠️❗️Also, REMINDER that we have NO SCHOOL tomorrow, Monday, October 11th ❗️⚠️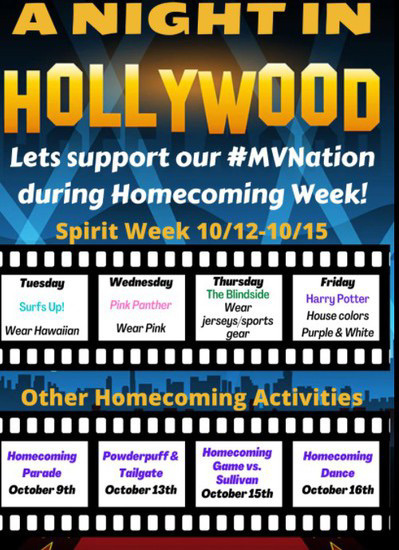 Tomorrow is the PHS homecoming parade. Please see the above flyer. Some quick information to remember - ▪️A parent MUST walk with their student. ▪️Dress attire is "fancy" (with good walking shoes) or wear a Truman tribe shirt. ▪️Parking. Try the Hardee's parking lot or park along the parade route. ▪️Meet our float by Doris Hoffman BY 9:15am. ▪️Bring your own candy to throw out during the parade.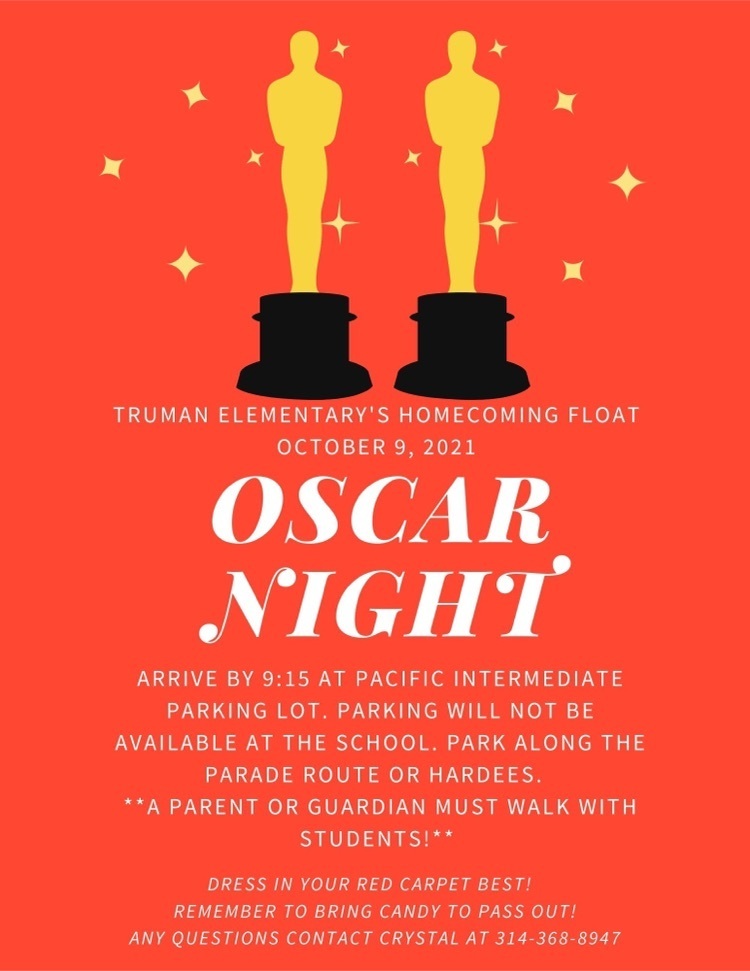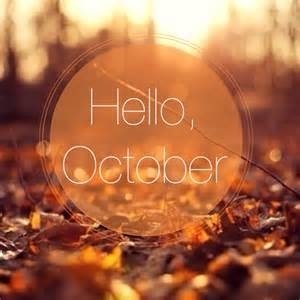 From the Desk of Dr. Sladek: You've all been AMAZING at helping your school. Today we are announcing the Pledges for PJs Challenge. This challenge is for you to get 1 PLEDGE or DONATION of any size, big or small, TONIGHT to help your school! Any student who gets ONE pledge TONIGHT will get to wear PAJAMAS to school tomorrow. AND… Let's keep thinking about NEW people who could help our school — your grandparents, aunts and uncles, family friends, neighbors, even local businesses! YOU CAN DO IT! Have a great day!

TOMORROW we officially kickoff our Truman Tribe's Dance-Fit Fun fundraiser! Our goal is to raise $4,300 for Student Activities. Tonight please . . . ⭐️ REGISTER your student on MYBOOSTER.COM. ⭐️ SHARE with friends and family using the SHARE BUTTON. ⭐️ GIVE if you are able to.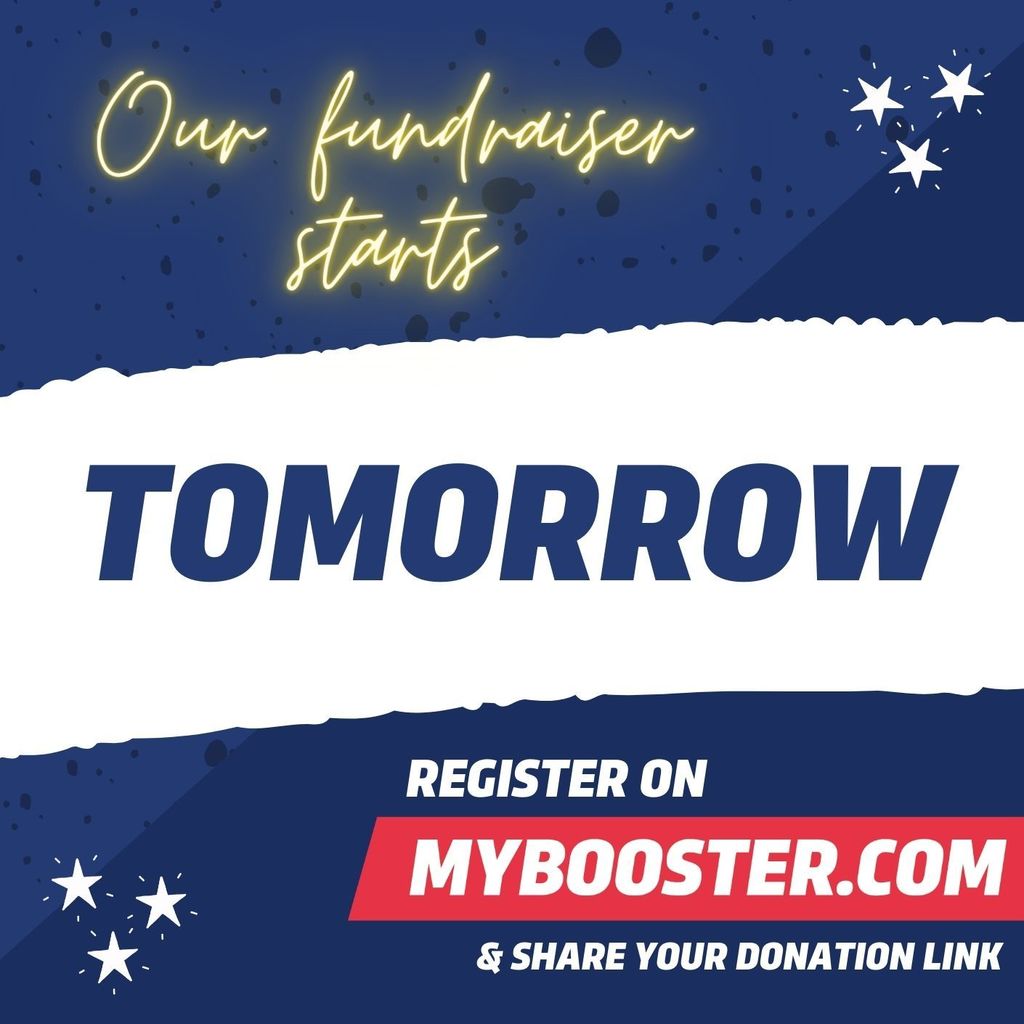 Donating is officially open today! SHARING IS SUPPORTING our fundraiser. It's extremely easy on mybooster.com and takes 30 secs. Register your student, then click the SHARE BUTTON. Your student will receive rewards just for you sharing. It's a win-win! Parents, have you done this yet? One fun way to SHARE about our fundraiser is with the Student Star Video on MYBOOSTER.COM. Just upload a picture of YOUR student and PRESTO! They'll be the STAR of their very own video to help our school! Share it with friends and extended family online—it's guaranteed to get some ❤️!

The purpose of this message is to inform you that MVR-III was notified today of an additional student who tested positive for COVID-19 at Truman Elementary. All individuals who are considered a close contact, have been directly notified by a school representative. Any staff member that had this student in class or activities was notified directly by an administrator. Because of school and health requirements, the name of the individuals cannot be shared. In consultation with our district administration, we are updating our masking requirements to Yellow Status starting on Tuesday, September 14, 2021 and will continue through Friday, September, 17th 2021. This is a precaution to help prevent further spread and keep all students and staff safe. Please send your child to school with a mask on Tuesday, September 14th. The school will have masks available for any student that may need one. Yellow Status Masking Requirements: All students in the building will be required to wear a face mask on the school campus with the following exceptions: -When eating during breakfast and lunch -When outside -When physically exerting themselves during PE -Other situational exceptions may be allowed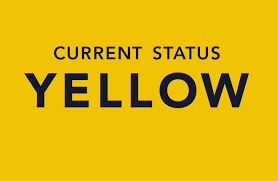 From the Desk of Dr. Sladek: ‼️‼️‼️REMINDER‼️‼️‼️ 💜TOMORROW THURSDAY 8/26❤️ Truman Elementary Picture Day is: Aug 26 Wagner Portrait Group will be photographing students for portrait packages & school records. ****NEW! ONLY ONLINE ORDERS WILL BE ACCEPTED.**** (Please do not bring checks, cash, or order forms to school as they will no longer be accepted.) CLICK HERE TO ORDER
https://bit.ly/3rMHT2Y
www.WagnerPortraitGroup.com
Online Pre-Order Password: 9G5T5V7 Can't order online or have other questions? We are happy to help! 314-567-5900 or 1-800-444-7986

From The Desk of Dr. Sladek: Welcome Back Truman Tribe! Remember to wear a mask on buses and remind students the importance of social distancing and hand washing. Prepare your student for being in classes with both mask and unmasked classmates (possibly staff) and emphasize both choices are acceptable in GREEN STATUS. We will be respectful to all Tribe Members. The color status is fluid and may change at any time based on the presence/spread of COVID-19 in our community. Let's start back safe and keep our fingers crossed for no quarantines this year! **Also, reminder... please have your student BRING A WATER BOTTLE! Our fountains are still out of use and students will only be able to fill their water bottle from them. I cannot WAIT to see you all tomorrow morning!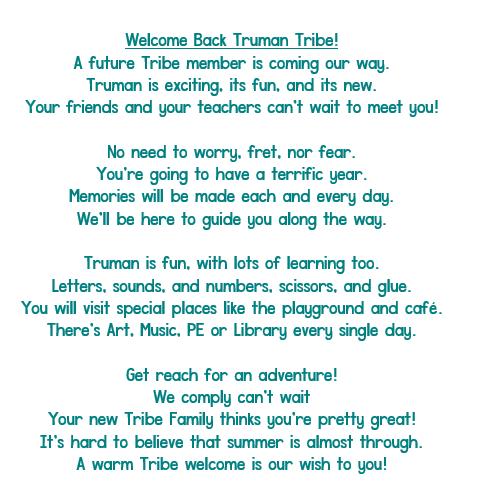 A Friday full of FUN and a weekend of last minute prep before the routine, excitement and adventure of back to school begins. Doors open on Monday August 23rd at 8:05am. *Parents will NOT be able to walk their child to the classroom. Nerves and all we cannot wait to love and care for your child and promise they will be smiling two seconds after you wave goodbye* Water Bottles and School Supplies!!! Our water fountains are still turned OFF. We will only be able to use the water bottle filler portion of the fountain. ALL STUDENTS NEED A WATER BOTTLE. We hope to have some back ups on the occasion your student forgets theirs. Here is the link to the school supply lists:
https://core-docs.s3.amazonaws.com/documents/asset/uploaded_file/1407017/2021-22__MVR-III_SCHOOL_DISTRICT_SCHOOL_SUPPLY_LIST___4_.pdf
See you soon 💜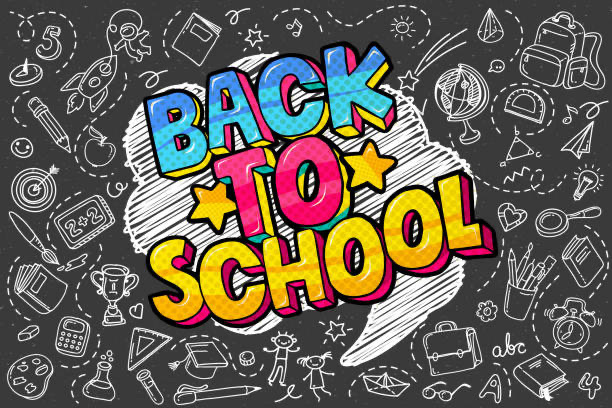 Meet & Greet is scheduled for Monday, August 16th from 6-7:30 p.m. Families will be grouped by their last name: A-G: 6:00-6:20 H-O: 6:30-6:50 P-Z: 7:00-7:20

Update! The online school supply store for grades K-4 has been updated to include crayons. The new School Tool Box kit for K-4 students is $28.00. Go to
www.schooltoolbox.com
then enter your child(ren)'s school name to purchase supplies. Tool Box kits will be shipped directly to your child(ren)'s school for the first day of school. We want to make this process easy for parents!