Coleman families, We have now safely resumed our normal activities. Thank you and have a wonderful day! Mrs. Weirich

Coleman families, just so you know our students are safe and sitting in designated safe areas in the hall until the storm passes. Our staff is confident and capable in reassuring kids and giving plenty of TLC as needed. I will keep you posted and please be safe also. Mrs. Weirich
BUSES MAY BE ARRIVING EARLY TODAY DUE TO WEATHER!!!! PLEASE BE AT BUS STOP FOR YOUR STUDENT.

Coleman Families, Our PTO Trunk or Treat event will be held indoors this evening due to rain. It will go from 6PM-8PM and is $5 per family. We will have hotdogs, hamburgers, brats, chips, drinks and Happy Apples available for purchase so consider having dinner with us. We will also have many activities for kids to enjoy. We hope to see you all tonight!

Coleman Families, tonight is D'Angelos night! Simply Dine In or Carry Out, mention Coleman Elementary and we will get a portion of the evening's proceeds! 636-257-4466 Thank you and ENJOY!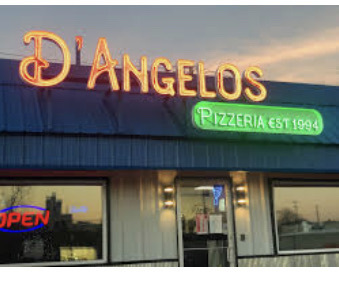 Coleman Families: REMINDER: BOBO'S FUNDRAISER DELIVERY TODAY 3:15 PM-5:00 PM Please come as early as possible, but no later than 5:00 PM. Thank you for your continued support of Coleman Elementary!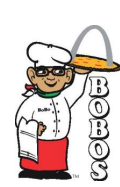 Coleman Families, Don't forget TONIGHT is Coleman's McTeacher's Night at McDonalds in Pacific. Please join our staff between 5PM-7PM for Drive Through or Dine-In (dine-in subject to be open or closed due to staffing). Enjoy a quick and easy dinner at the end of a long week with us!
The Leukemia & Lymphoma Society Hero Squad is Unstoppable for A Cure! Coleman raised $2,918 for the Leukemia & Lymphoma Society adding them to the Hero Squad for the 2020 fundraising year. Read more about LLS Hero Squad at
https://www.herosquad.org/
. #MVNation #DifferenceMaker

Coleman Families, First, THANK YOU for a safe and successful school year!! Your patience, support and adherence to safety guidelines made all the difference. Enjoy your summer break! For those students attending summer school, you will join the staff and students at TRUMAN ELEMENTARY, 636-271-1434. Specific summer school details can be found on the district website. Enjoy this holiday weekend! Mrs. Weirich

Coleman Kindergarten Families: Face Masks are REQUIRED to attend Kindergarten Graduation this afternoon. We will begin letting guests in at 12:45PM for Mrs. O'Halloran's class and at 2:00 for Mrs. Schimsa's class. Once you enter the gym please stay seated and do not move chairs. Once the program is over, please exit the gym to your right, opposite of where you entered. Thank you for coming and we hope you enjoy our socially distanced show!

Parents, sorry for the confusion with our end of the year celebration and popcorn/cotton candy. The Bubble Bus & Kona Ice are FREE for all students on Friday. TODAY, students may purchase popcorn and/or cotton candy for $1 each. If you want your child to participate but were unable to send the money today just let the office know and send it when you can. Thank you for your continued support of Coleman Elementary! 💜💜💜💜💜💖💜💜💜💜💜

May 20, 2021 GREAT MOVE UP DAY! Students at Coleman will move up to the next grade for part or all of the day, TBD. Students will move up as a class to meet the teachers and learn about the next grade level's expectations and to explore resources used for instruction. Students in 4th grade will return to Kindergarten teachers as a time to reflect on all they have learned in their five years with us. This will be the third time we have been able to do this and it seems to alleviate some anxiety for next year.
Happy Mother's Day! Hope you have a wonderful day. From the Coleman Staff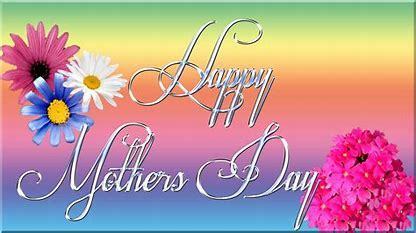 REMINDER: Tomorrow, May 4th, is TJ's delivery. Orders can picked up anytime between 3:30 PM - 6:00 PM. Items are frozen solid upon arrival so the sooner you can pick up the better. Thank you again for your continued support of Coleman Elementary!

Happy Tuesday Coleman Families! Need a quick plan for dinner on a busy night? Just order some TJ's pizzas to have on hand and all tummies will be happy. Today starts the first day of our TJ's Pizza fundraiser. All proceeds will be used to support student activities and special events. Your participation is appreciated, but if you prefer not to sell items, cash donations are also appreciated, but never expected. I will say that items from TJ's are fast, easy & delicious! Selling Dates: April 6-16, 2021 ~turn forms & money in by Monday, April 19; checks payable to Coleman Elementary Delivery Date: May 4, 2021 3:00-5:00 PM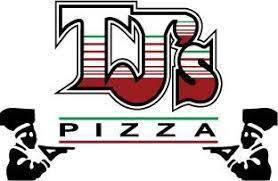 Don't forget to get your Coleman PTO CASH Raffle tickets while they are hot! 1st prize is $100 & 30 seconds in the cash cube! 2nd prize is $50 & 30 seconds in the cash cube and 3rd place is $25 & 30 seconds in the cash cube. Tickets are $5 or you can purchase 5 tickets for $20. Please contact our fabulous PTO or call the office to secure your tickets. Money can be sent to school in a sealed envelope with your name or you can purchase using Venmo, @Coleman-PTO. If using Venmo, please state if you need tickets to be issued. THANK YOU for supporting our FABULOUS PTO and our amazing school!

Coleman Families, Please note that busses may be arriving early today due to the weather and our opportunity to load sooner. Mrs. Weirich

Coleman families, I have been made aware of concerns regarding plans to watch the Presidential Inauguration as an historical event that occurs every four years. Our entire staff values your thoughts and are making adjustments as a result. We will NOT be watching the live version of this event today, rather waiting for a recorded version to ensure the content presented is appropriate for kids. If you do NOT wish for your child to watch this historical event, please let your child's teacher know in writing by Friday, January 22, 2021. Political views have no place in the school environment and staff will not engage in political debate or use his/her influence to guide any child to believe one way or another. Regardless of political affiliation, we are one Coleman family working to support the families and students in our community. My intent as Principal is to educate and use relevant and historical moments to show our students how our democracy works as well as displays of pomp and circumstance that accompany these long standing traditions. Respecfully, Mrs. Weirich

Happy 2021 Coleman Family!! On Wednesday, 1/6, we will come back together after a long and much needed break of restoration and rejuvenation. As excited as we all are to see each other and students again, it is very important to complete the health assessment before arriving to school each day. This will help us keep kids/staff in school and Covid out. I very much want school to be a safe place for all. We are excited to welcome a few virtual learners back to in person learning and wish our students moving to virtual the best of luck. We are dedicated to making this a productive and positive year for learning and social emotional growth for our students, but must continue to stress the importance of keeping your child home if he/she is not feeling well or exhibiting any Covid related symptoms. It is also very important to keep school informed of any Covid related testing and/or illness in your family for the purpose of contact tracing. Staff will return on Wednesday to answer emails and/or return phone calls. Enjoy these last days of break. Happy New Year!