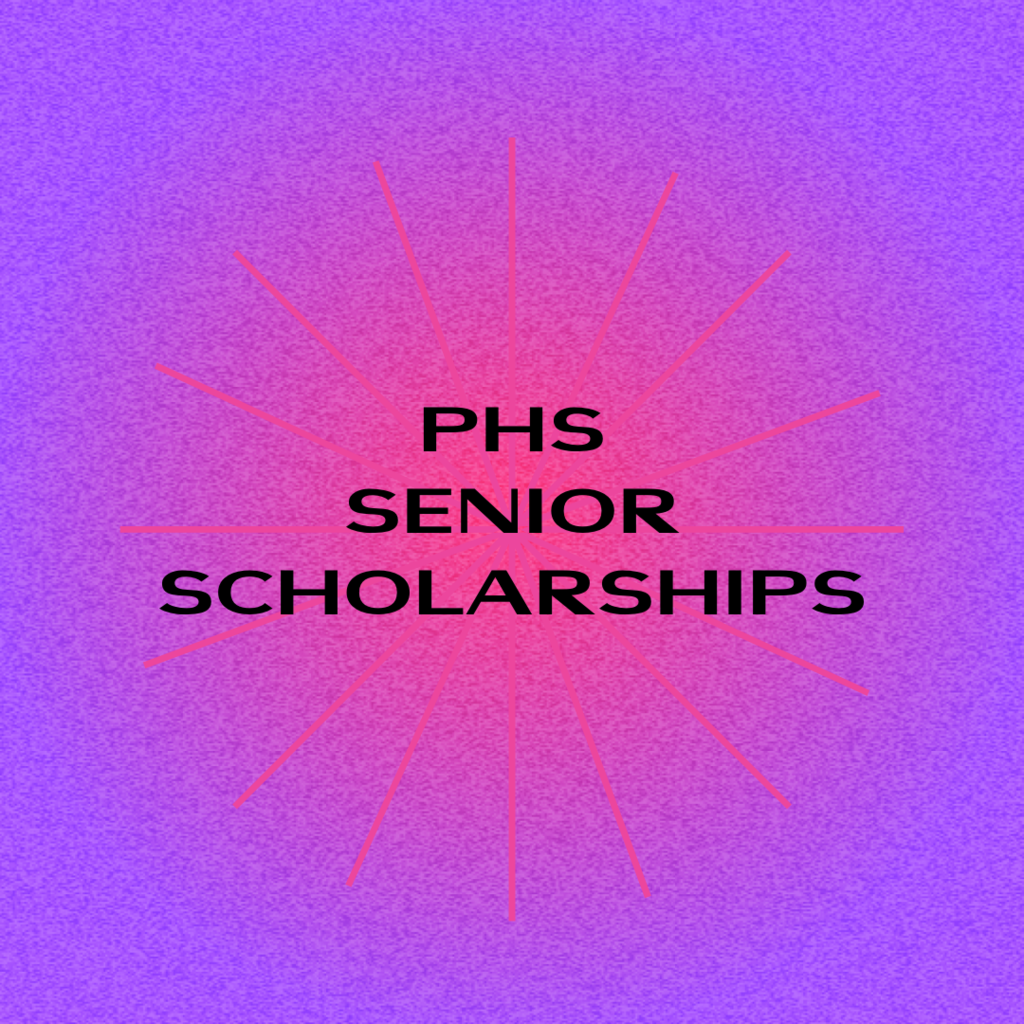 Jobs for America's Graduates (JAG) students from PHS attended the Career Development Conference at the MO capitol building with their sponsor, Dean Penberthy. Students were busy renewing, reviewing, and reconnecting with their JAG goals. @JAGMissouri #MVNation #JAGMO2022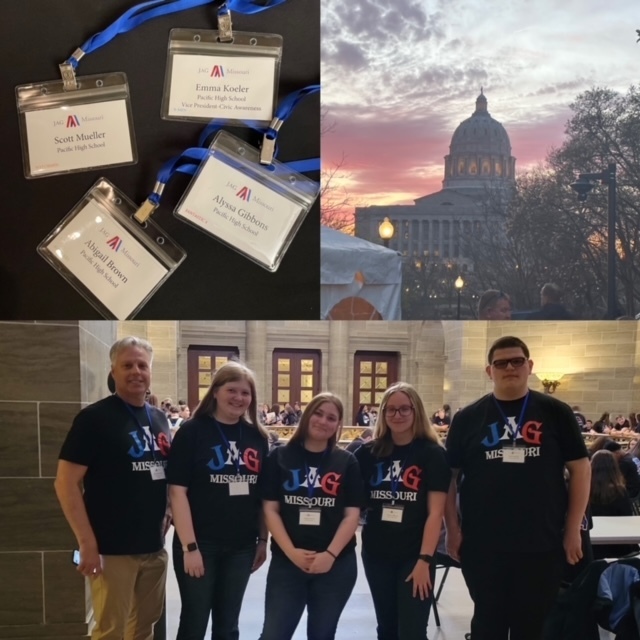 Hard at work, senior Colton Adkins perfects his skills at Four Rivers Career Center. Photo by Mia Roemer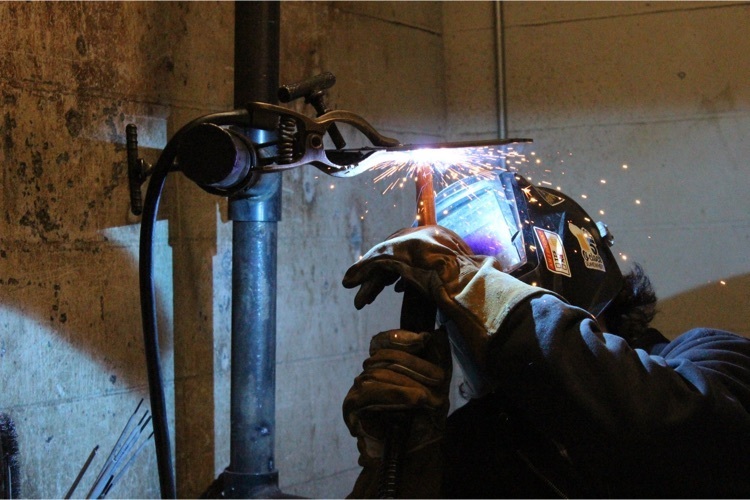 Juniors Carly Vaughn and Makayla Winebaugh perform a lab practical by making a salt solution in Chemistry II class. Photo by M. Paxton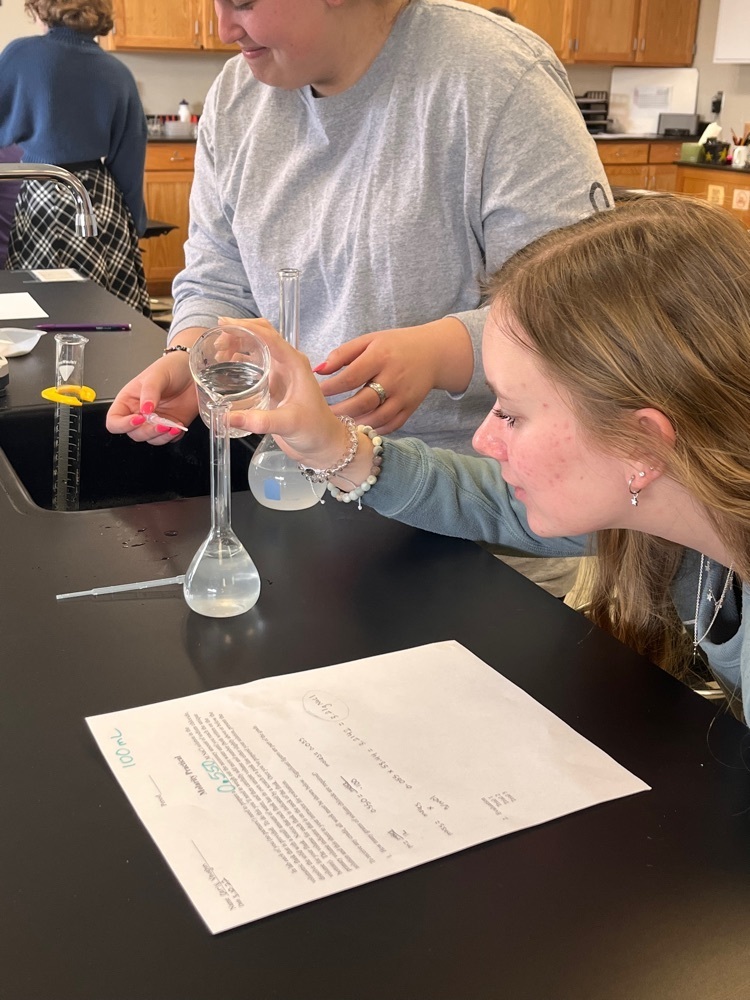 Mr. Anderson, formerly Coach Anderson, in addition to being a history nerd and my father, is also the biggest Kansas City Chiefs fan I've ever met. The amount of times I've heard a scream from the basement either in despair or celebration is innumerable. So you can imagine how proud he is that he has left a mark on the team and their fan culture. Whenever the Chiefs get a first down, someone screams "That's a Kansas City Chiefs-", and then someone else finishes with "FIRST DOWN". Yup, Mr. Anderson and his buddy started that tradition. "Sometime around 1999, me and a friend would always get together and watch Chiefs games. In our living rooms, any time the Chiefs would get a first down, which was a lot, I would stand up in the room and yell, 'That's a Kansas City Chiefs….' and my friend would stand up, give the first down signal and yell, 'FIRST DOWN.' Eventually, we were lucky enough to buy season tickets and we continued with our 'First Down' chant at every home game. At that time, it was just me and my buddy that would do it. I'm sure we looked and sounded like idiots. However, as the season continued, more and more people in our section (corner of the upper deck), would join in. At first it was just a few people in our immediate area. By midway through the season, our whole section was participating in the chant. By the end of the season, our section and the sections next to us were joining in. We were blown away that at the beginning of the next season, the Chiefs announcer was leading the whole stadium in the chant after every Chiefs first down. It is a tradition that the Chiefs still do today. After every first down, the Chiefs announcer will review the play with something like… "Patrick Mahomes completes a pass for 15 yards to Travis Kelce and that's good enough for a KANSAS CITY CHIEFS……." and the stadium finishes with, 'FIRST DOWN!'". Twenty years later Anderson still feels pride whenever the announcer and fans replicate the chant. It is now an ingrained part of Chiefs culture and lore. All of the players most definitely are aware of the chant. It's all because my father and his friend decided to be themselves. Article by: Nate Anderson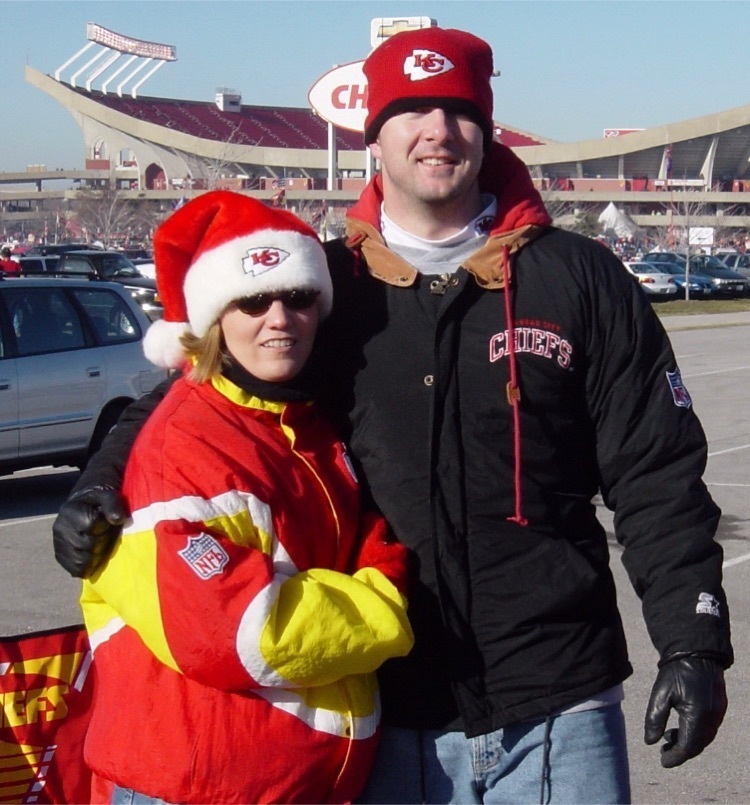 Congratulations to our Deca students for an Awesome showing at Districts.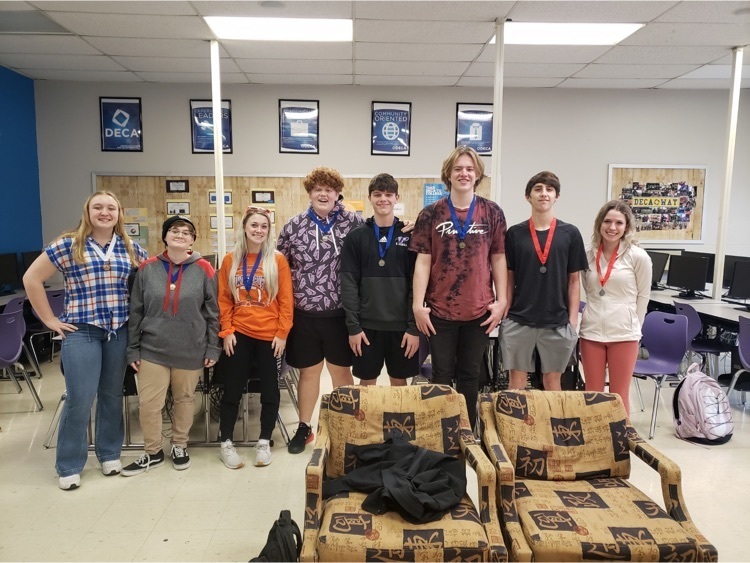 Yet another impressive victory by your PHS speech team as they took down the competition by winning 20 events last night in Hermann. Way to keep up the tradition of excellence.

Our PHS speech team continues to impress with another meet victory. Way to go team.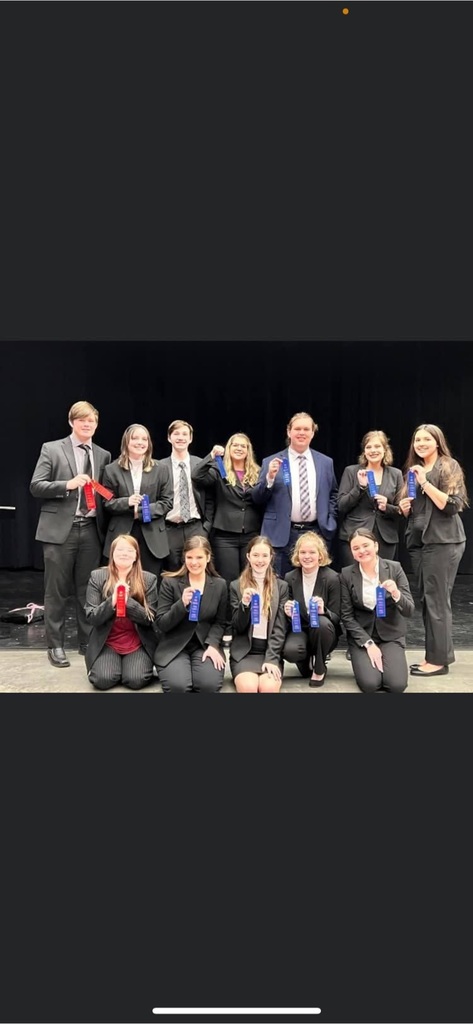 Lady Indians fall to Holt in a close contest despite a great team effort.

Congratulations to our PHS student of the month Caitlyn Snider and our Pillar Leader of the Month Annabelle Schneider!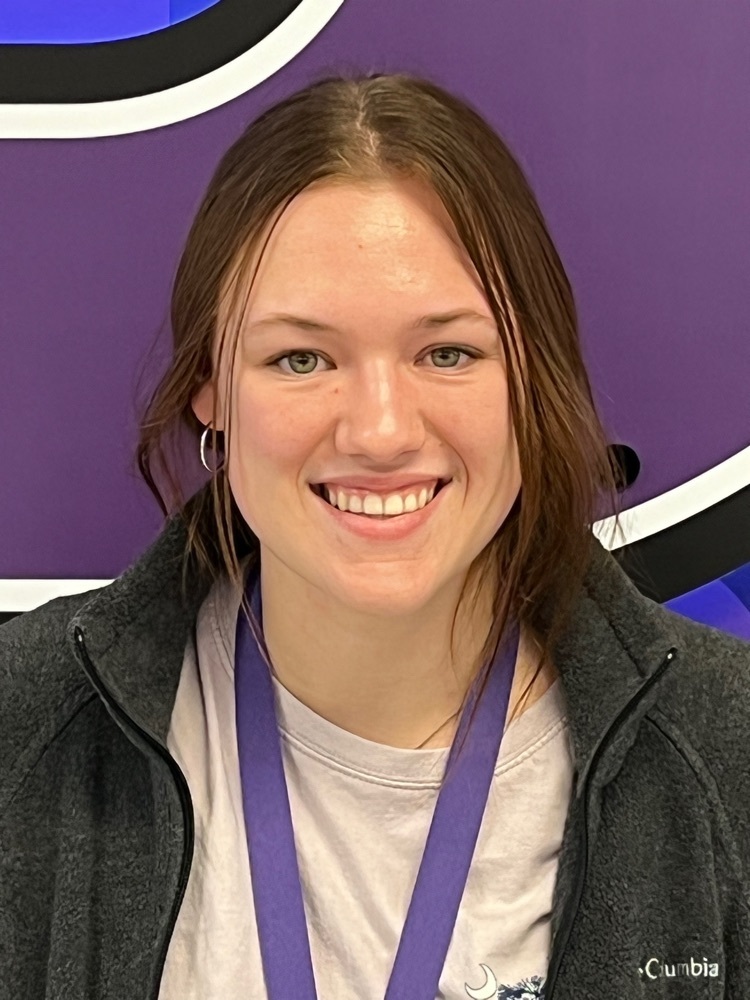 Zoey Fischer comes away with a Victory for Girls Wrestling and the boys take down Union 40-30!

Your Varsity Boys complete the sweep and take down Northwest 41–31! Great job by all of our teams!

At the half your Indians lead the Lions 22-15.

JV boys keep the momentum going with a 46-26 win over Northwest!

Senior Warren Fielder goes for the pin at the wrestling tournament at Fort Zumalt North on Dec. 4. Photo by Kara Bell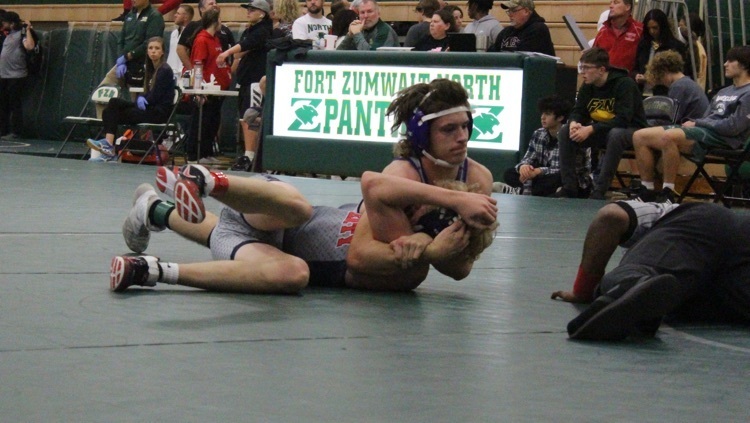 Join us for a little holiday cheer beginning Dec. 13th. Let's see who has the most spirit.

Congratulations to Nate Skillington and Jacob Whitehead for making the 30+ club. These students have scored a 30 or higher on the ACT putting them amongst the top 10% of students nationwide. Great job!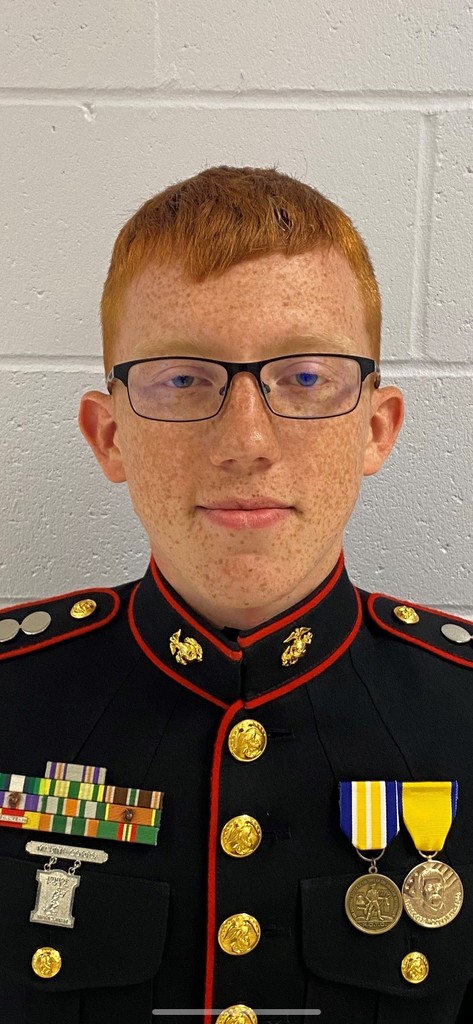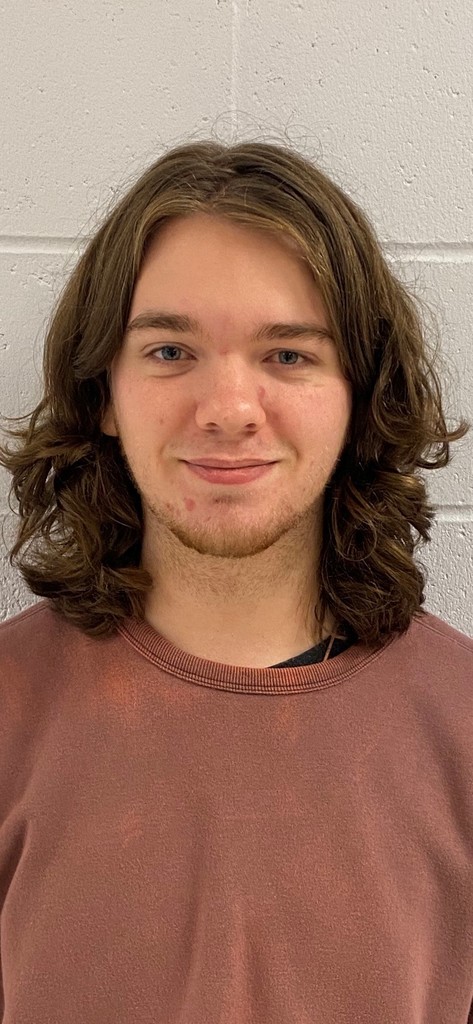 And that's a winner! Your Pacific Indians defeat Borgia 30-12 to open the season!