And that's a winner! Your Pacific Indians defeat Borgia 30-12 to open the season!

Volleyball is underway at the Union Jamboree!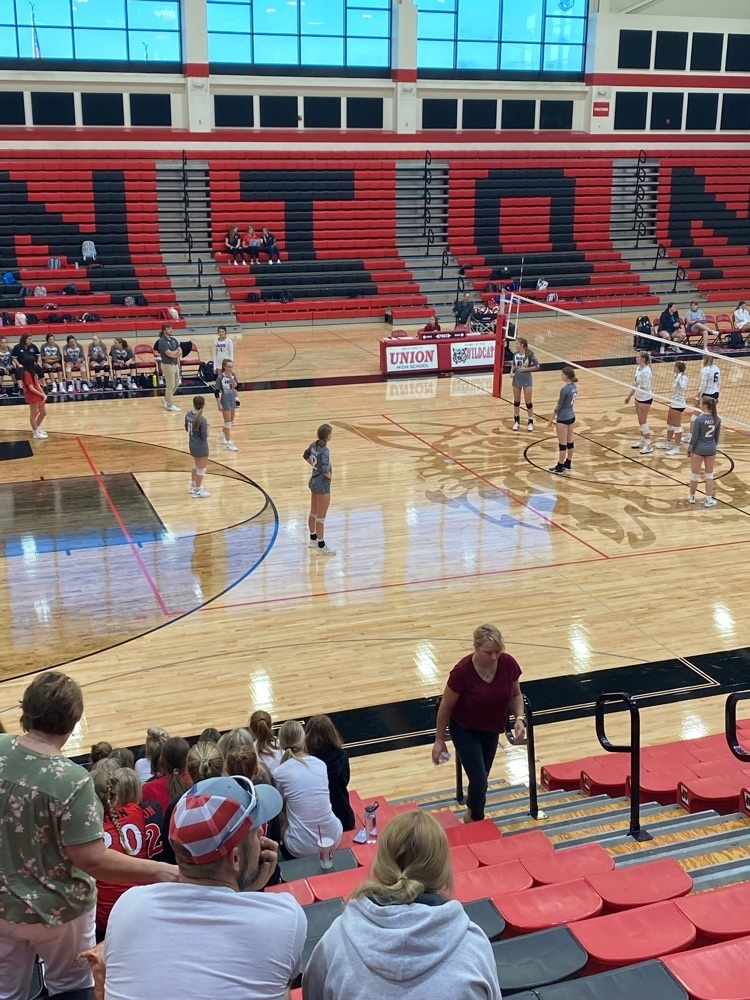 Well tomorrow kicks off the start of another school year! We are excited to welcome our students back. -Students please remember school starts at 7:30 am. -Students will report to their first hour class. -Please bring your Chromebook charged and ready to go -Stop by the Office if you have any questions.

This is just a reminder to our PHS families of our Back to School Welcome dates and times this week. Please check below to make sure you come at the right time. Seniors: Tuesday, August 10, 8:30 a.m.- 11:30 a.m. Juniors: Tuesday, August 10, 1:00 p.m.- 4:30 p.m. Sophomores: Wednesday, August 11, 8:30 a.m.- 11:30 a.m. Freshman: Wednesday, August 11, 1:00 p.m.- 4:30 p.m. Make-Ups: Thursday, August 12, 8:30 a.m.- 11:30 a.m Seniors: You will not be taking the normal tux and drape photo this week. Wagner will schedule a different date and time for this. You will still be taking a school photo for the purpose of your school ID so please dress accordingly. Per the message that went out from the District, all guests to the Back to School Welcome will be required to wear a mask while indoors.
Congratulations to Pacific High School on being recognized as a 2020-21 Project Lead The Way (PLTW) Distinguished School! Use the link below to read the full story.
https://www.mvr3.k12.mo.us/article/482519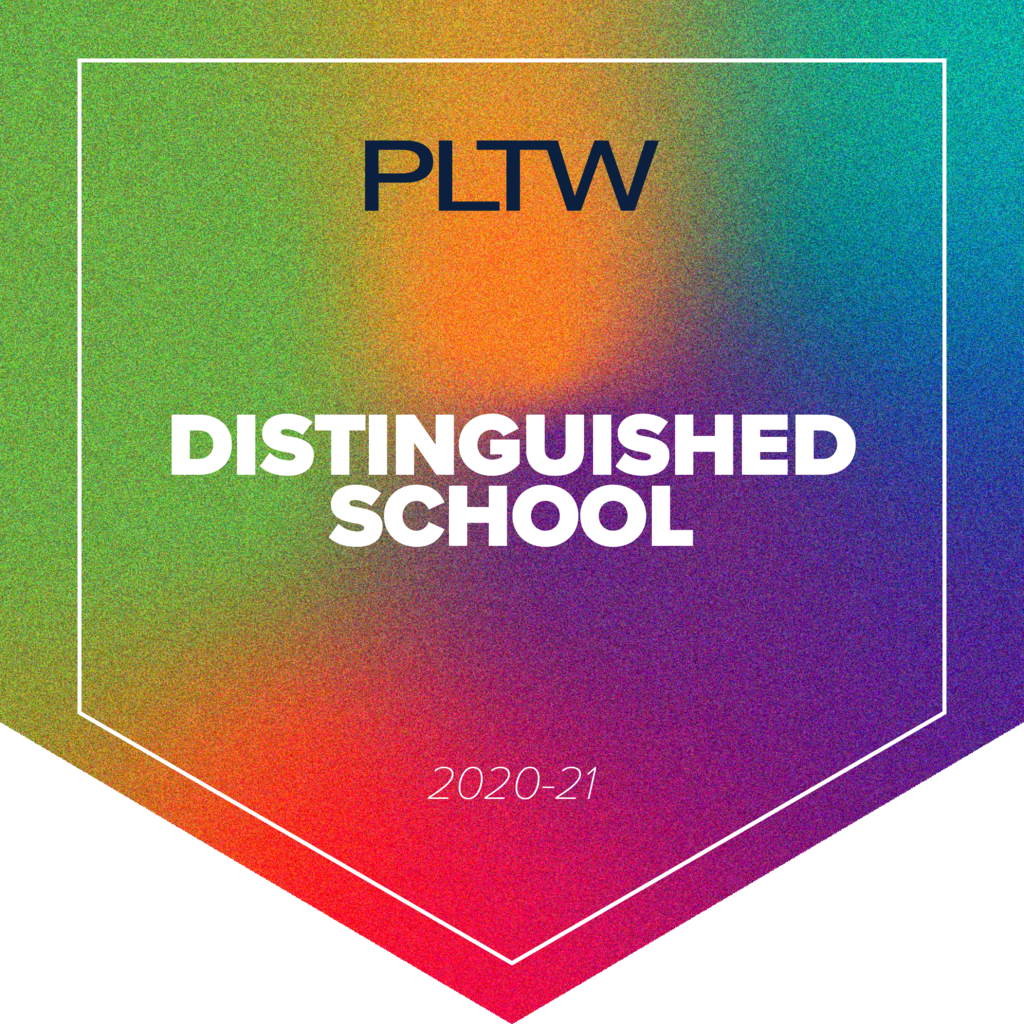 Update on attire for our Graduates: To adjust for warmer weather we are allowing graduates to wear khaki or golf style shorts as well as a polo. Deck shoes/loafers are preferred but with short notice tennis shoes are acceptable. We recommend against sandals and flip flops as they are a tripping hazard.

As a reminder our PHS Baccalaureate and Senior Awards Ceremony will be held at the Athletic Stadium. Baccalaureate is @ 6 pm Senior Awards is @ 7pm

Schedules are now available for all 2021-2022 PHS students in SIS. There will be a link sent out tomorrow for students to request changes if they would like.

Despite an awesome effort the Indians fall 2-1 to Summit.

Ethan Simpson with the Homer to tie it up 1-1 in the top of the 7th.

Heading into the top of the 6th Indians still trail Summit 1-0.

Families Please check your email for a message from Mr. Kania.

Heading into the Top of the 4th your Indians trail Summit 1-0.

Students, We have had a few inquiries about purchasing Prom tickets after the deadline. Traditionally we do not do this as we have to turn numbers into the caterers several weeks in advance. However, we have contacted the catering company and they have agreed to allow us to add students until 4 o'clock today 5/14/2021. Anyone looking to attend Prom at this point must be a student of PHS, meaning we do not have the time to verify outside date forms. If you would still like to purchase a ticket you need to come to the main office at PHS before 4 pm today with your payment. As a reminder, prom tickets can only be purchased by Juniors and Seniors and the cost of a ticket this year is $50 per person.

Sharing this out for our Seniors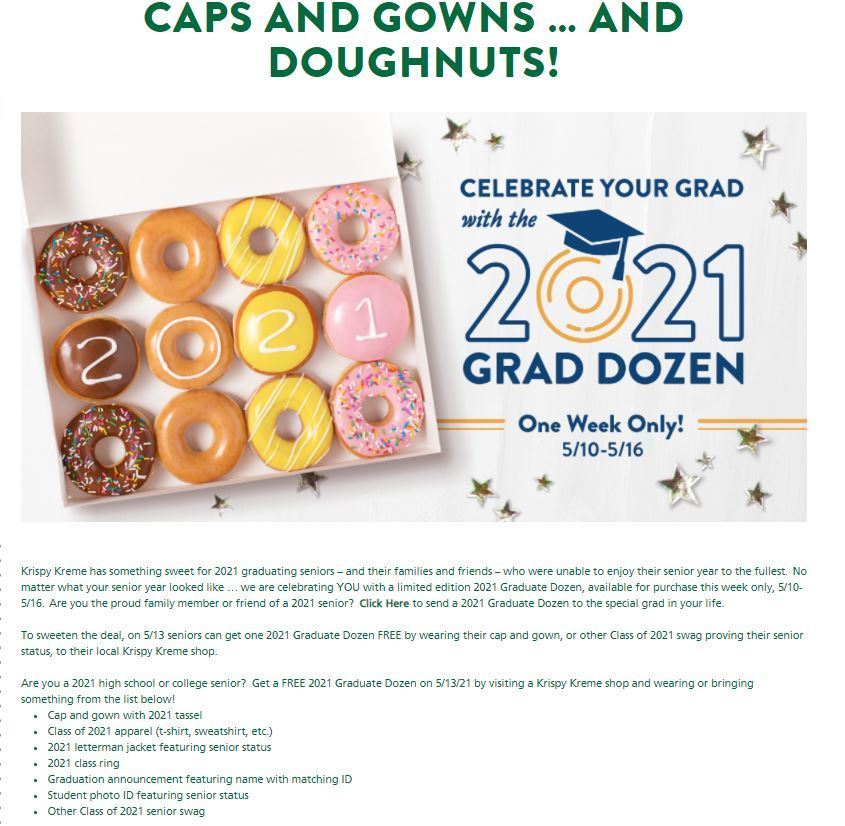 Congratulations Class of 2021! Pacific Bank Star once again pays tribute to the graduating seniors. Each graduate's name is on a yard sign to recognize their accomplishment. Graduates may pick up their sign from Bank Star on Friday, May 21st.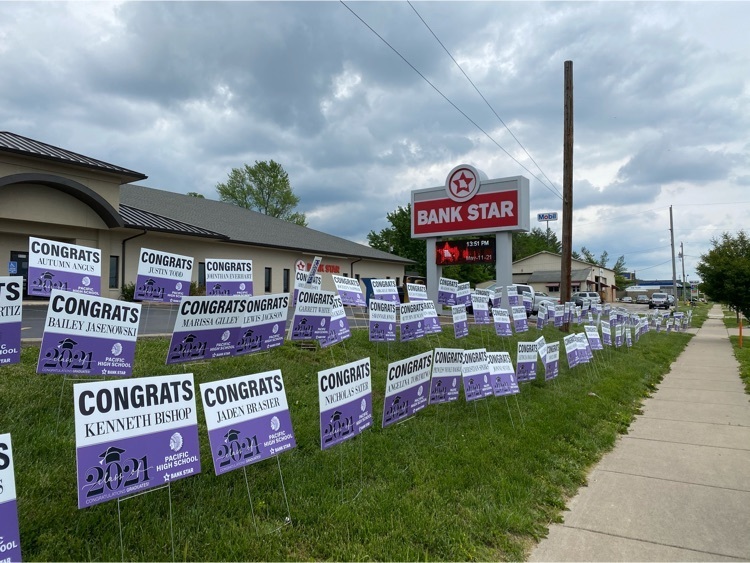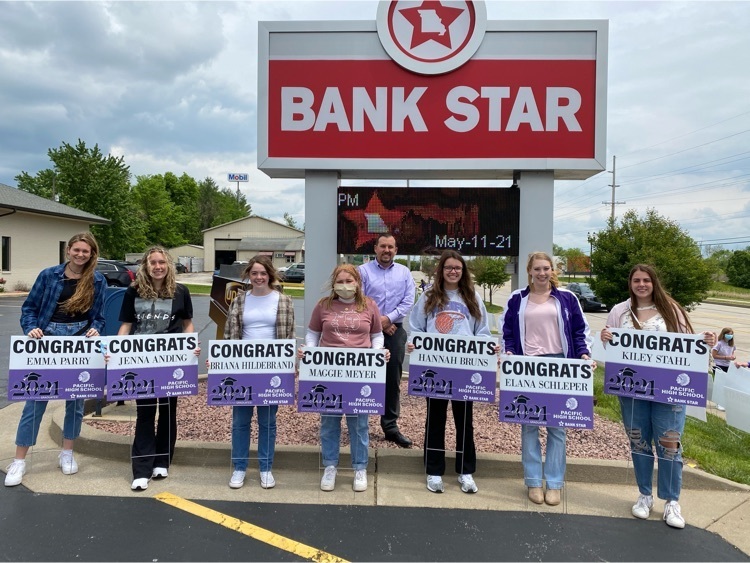 Pacific defeats Windsor 6-5. JV up next.

Headed into the 6th, Indians lead the Owls 5-4!

Heading into the bottom of the 4th, your Indians lead the Owls 4-3.

Just a reminder for Seniors to fill out the survey for Senior activities on May 21st.