Many students brought in change for the United Way change drive today! The drive ends Friday at the end of the day. #mvnation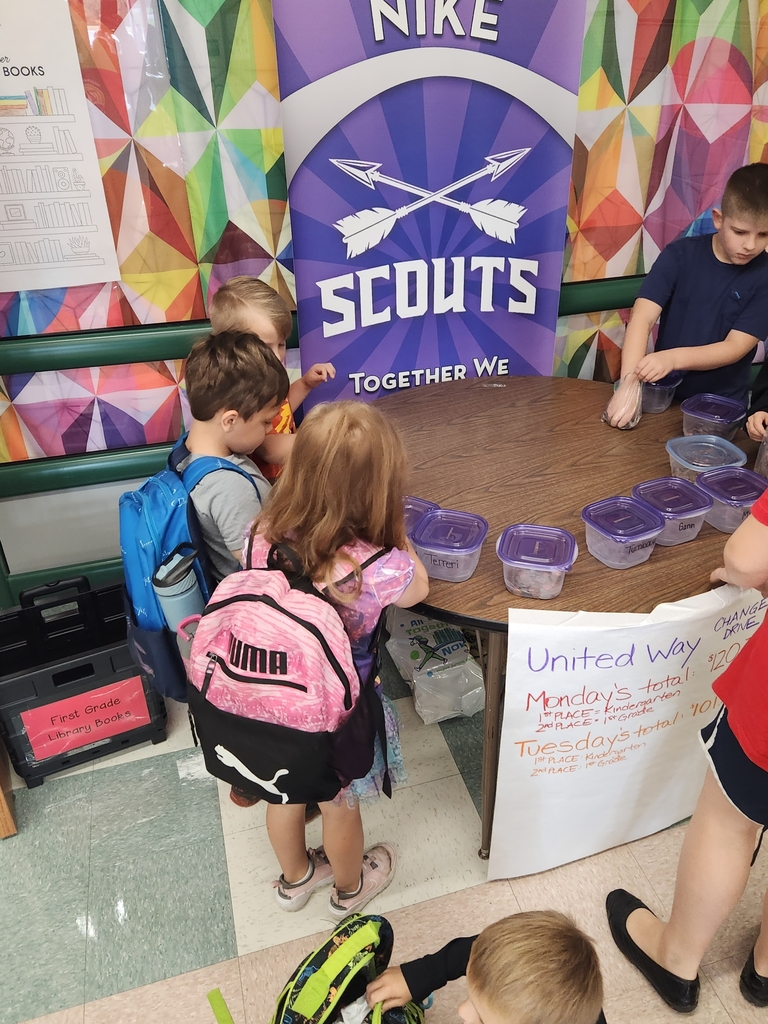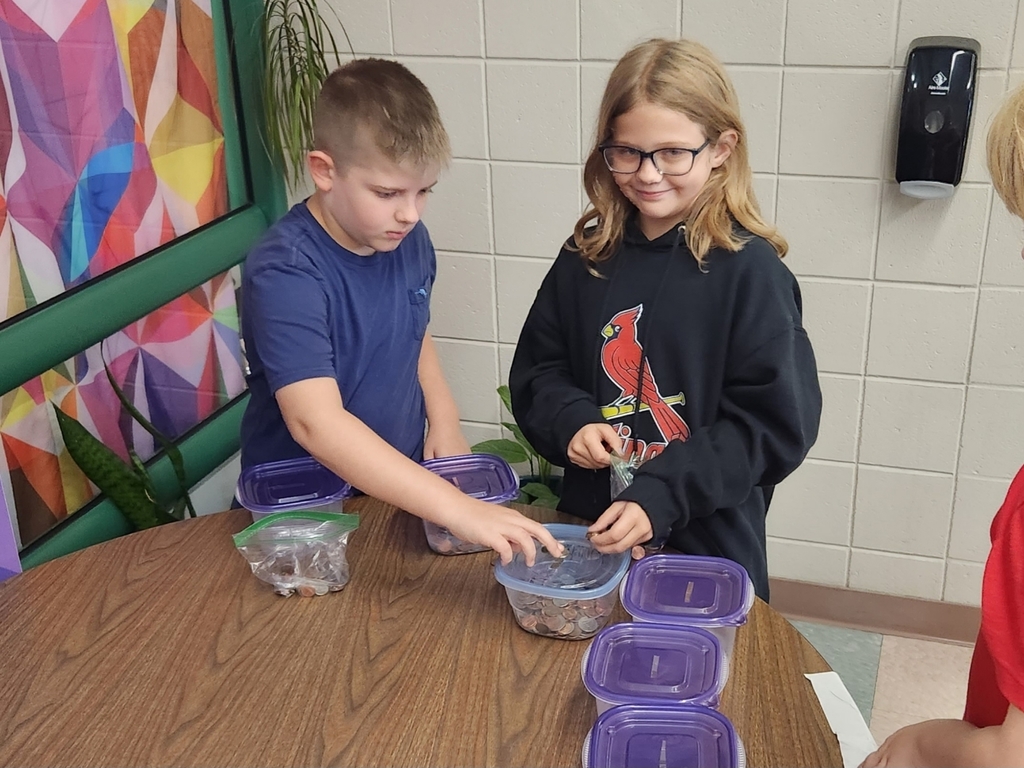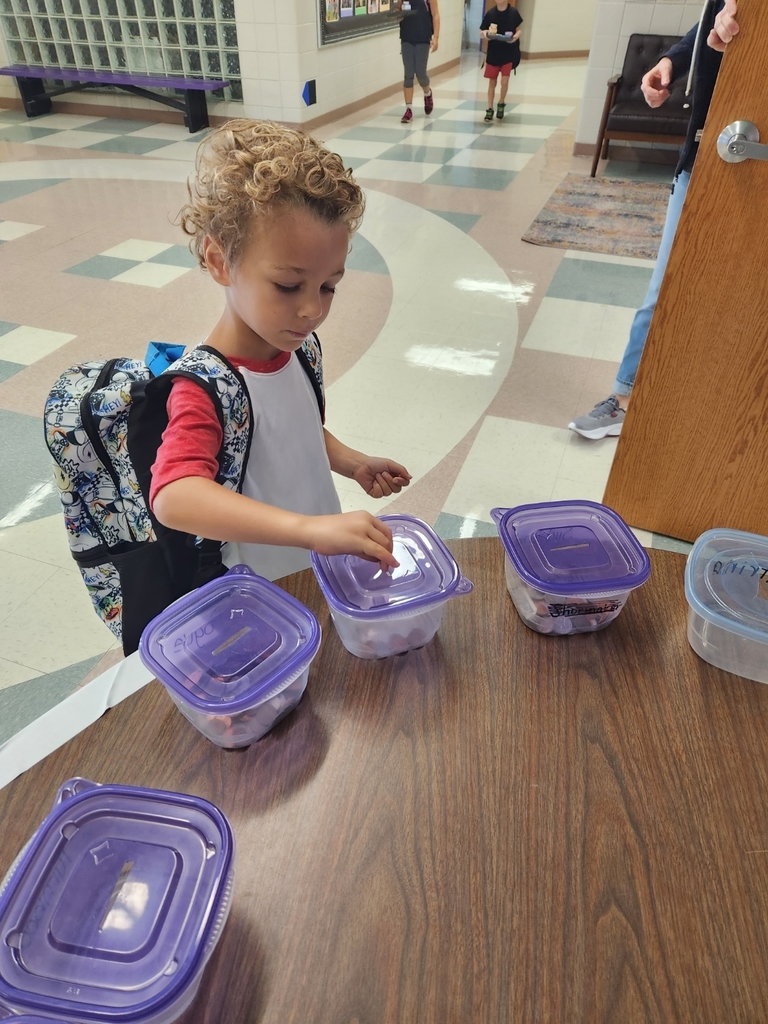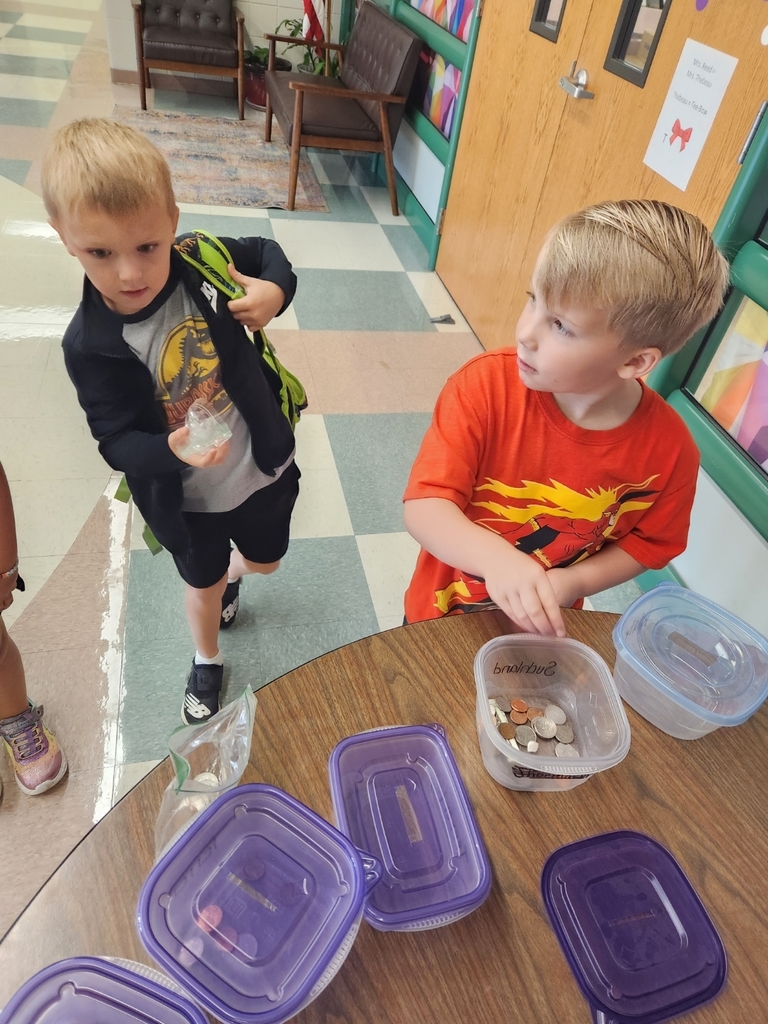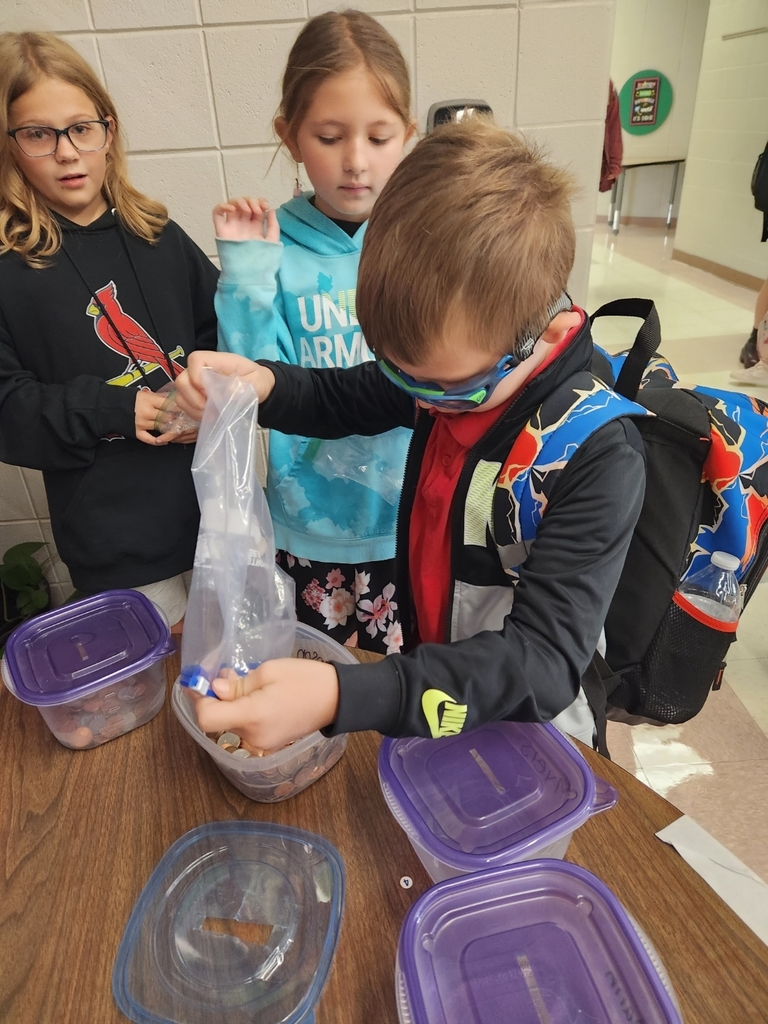 Nike Scouts are doing amazing at their change drive! A lot of change has been brought in! Wow, look at these totals for day 1 and day 2.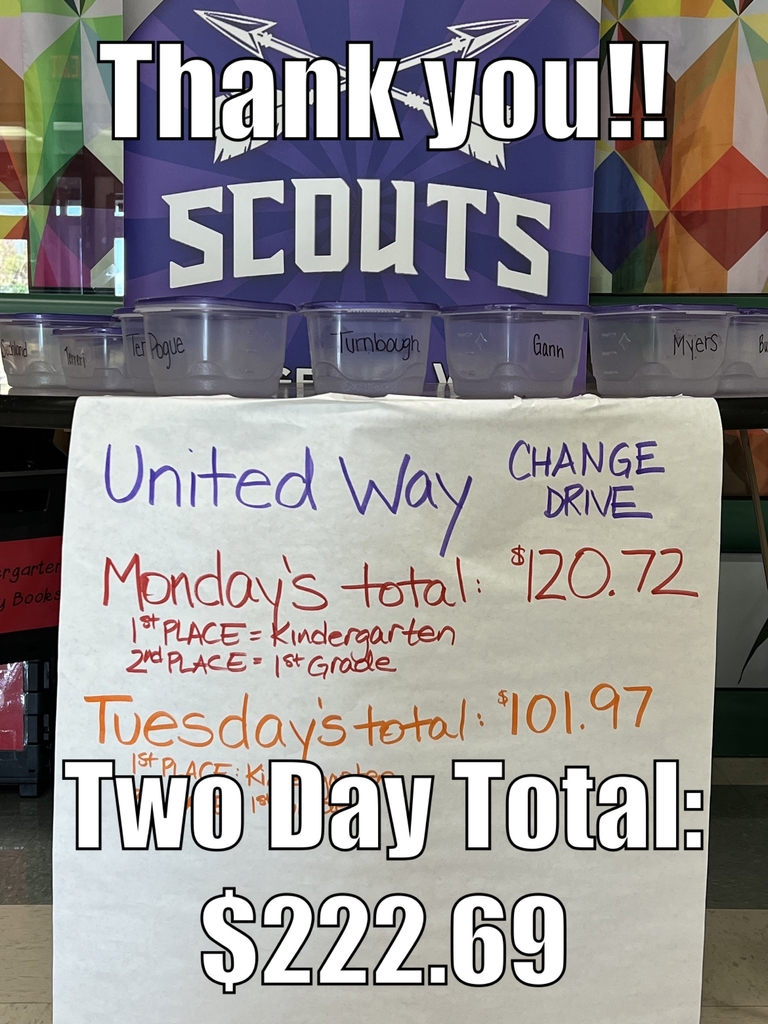 Third grade is working hard on their severe weather poster. Ask your third grader what you should do during severe weather! #mvnation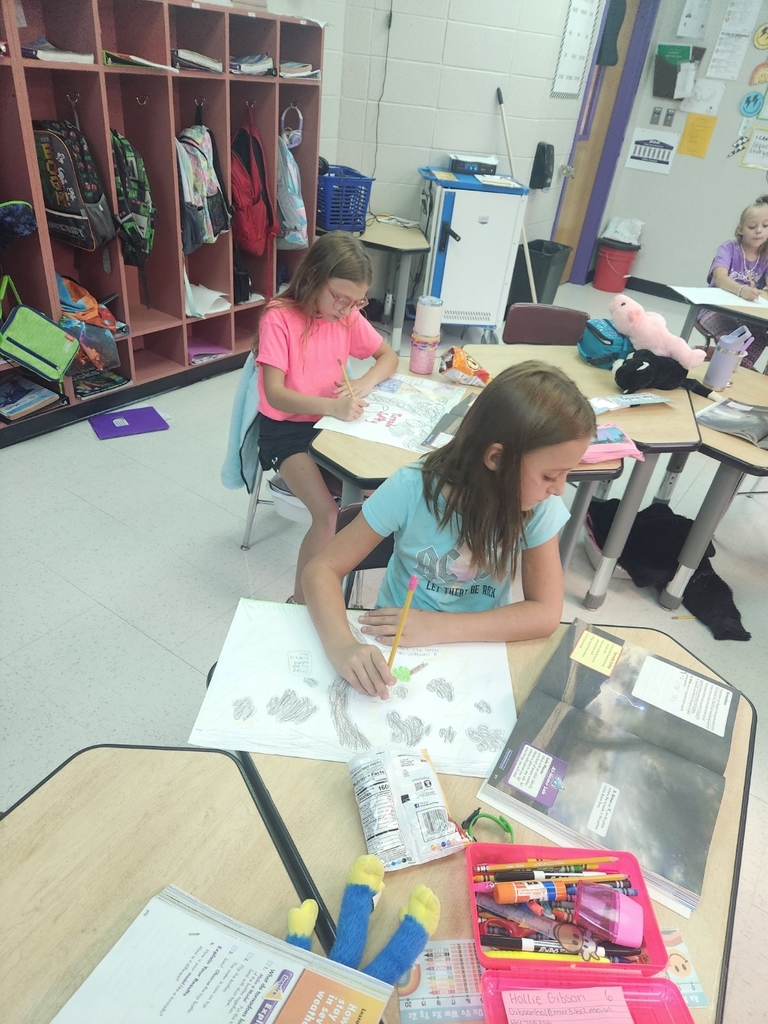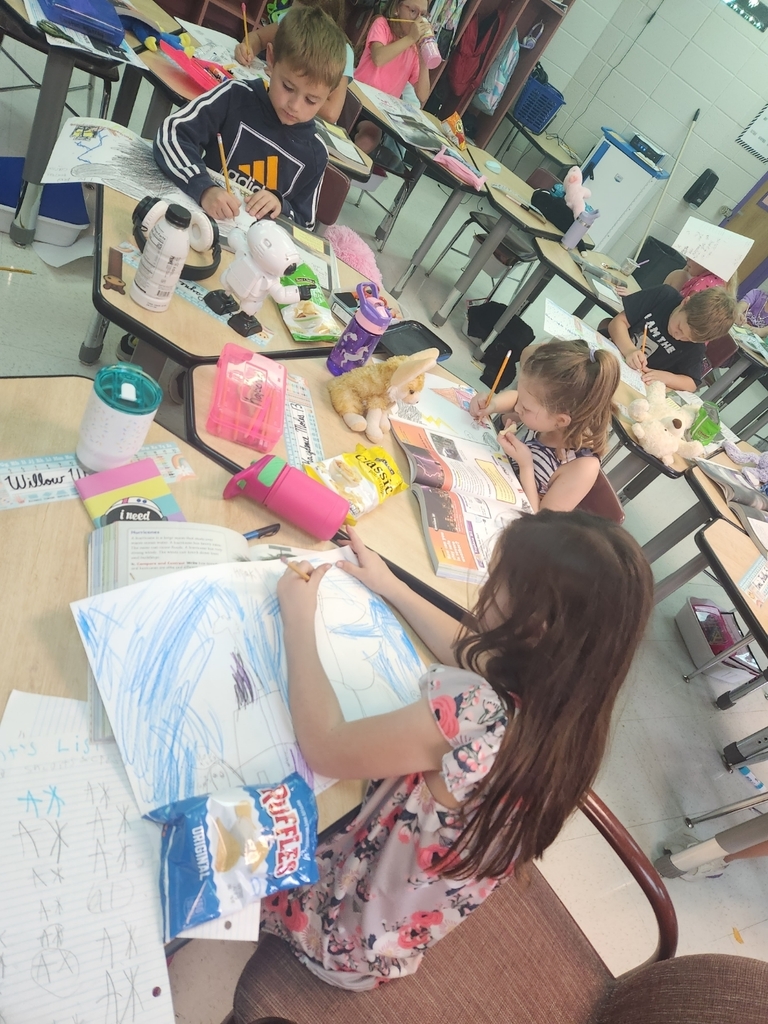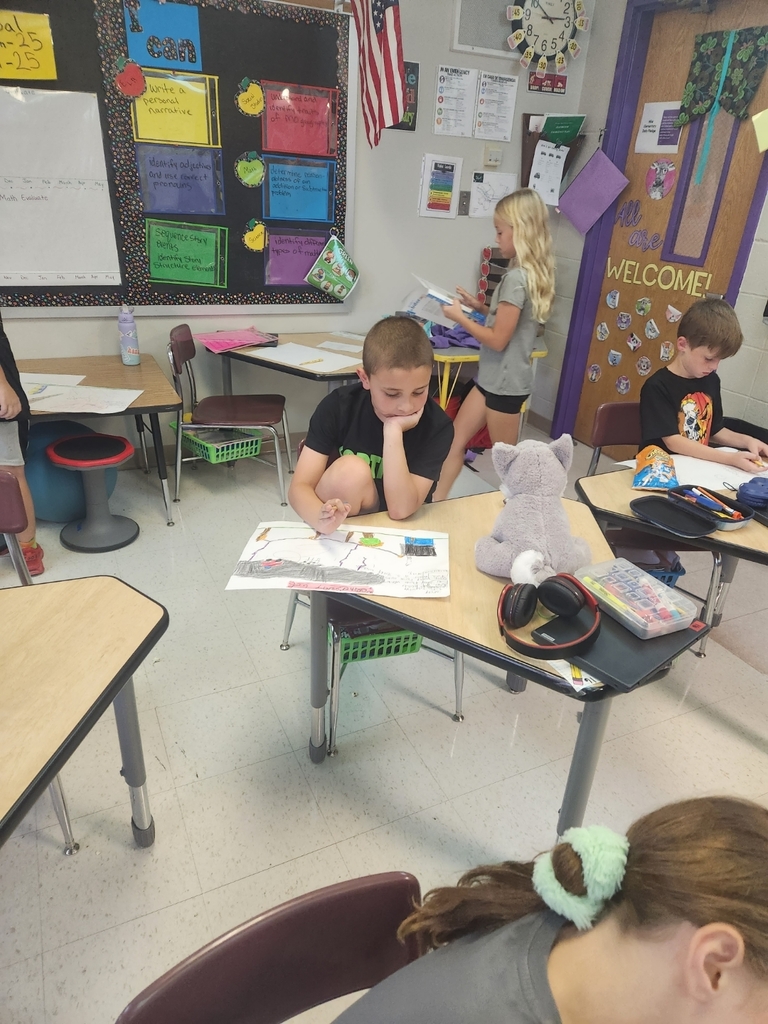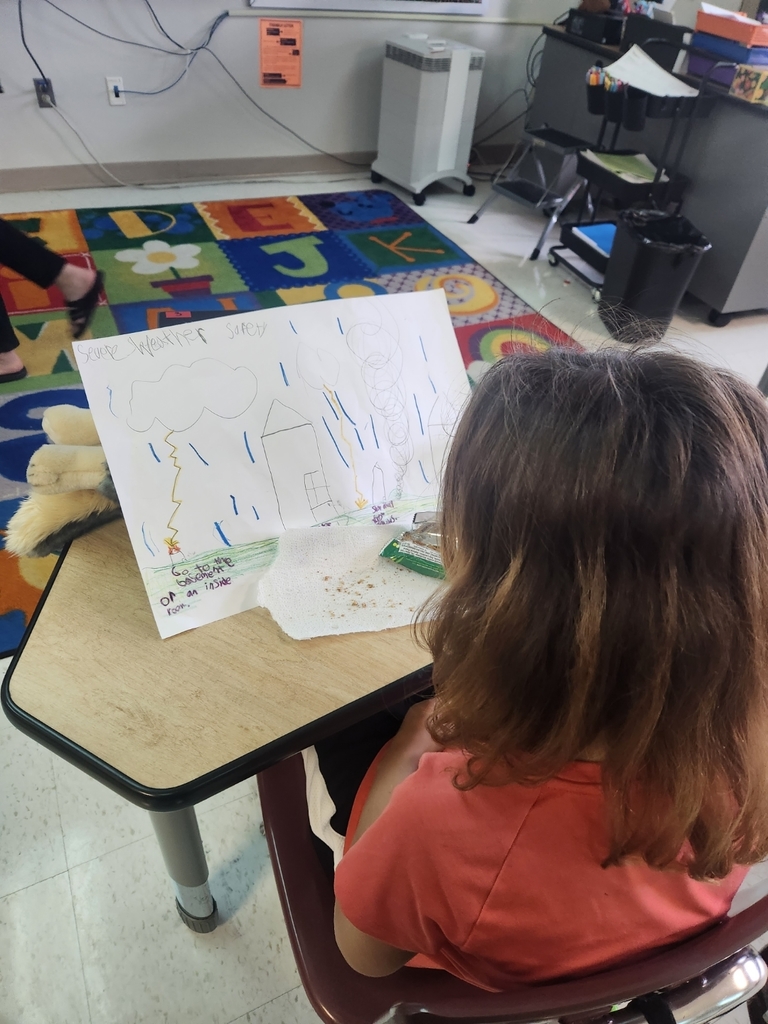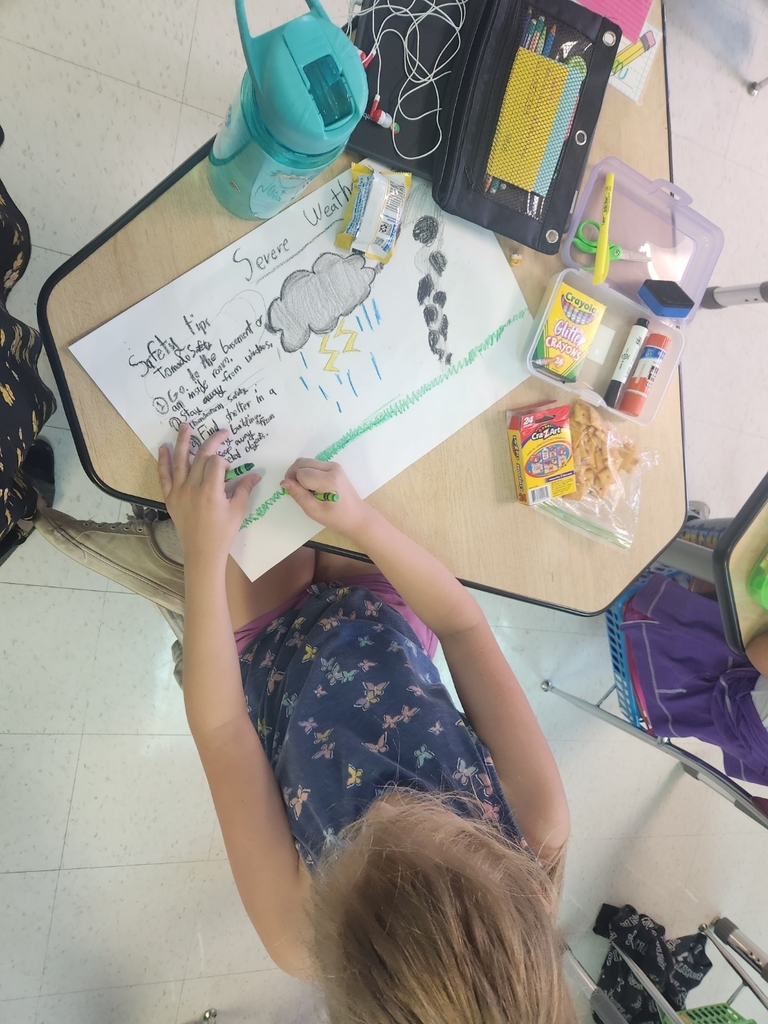 Today kicked off Nike's United Way change drive. Mrs. Terreri's class is in first place and Mrs. Pogue's class is in second place. The change drive ends Friday afternoon. #mvnation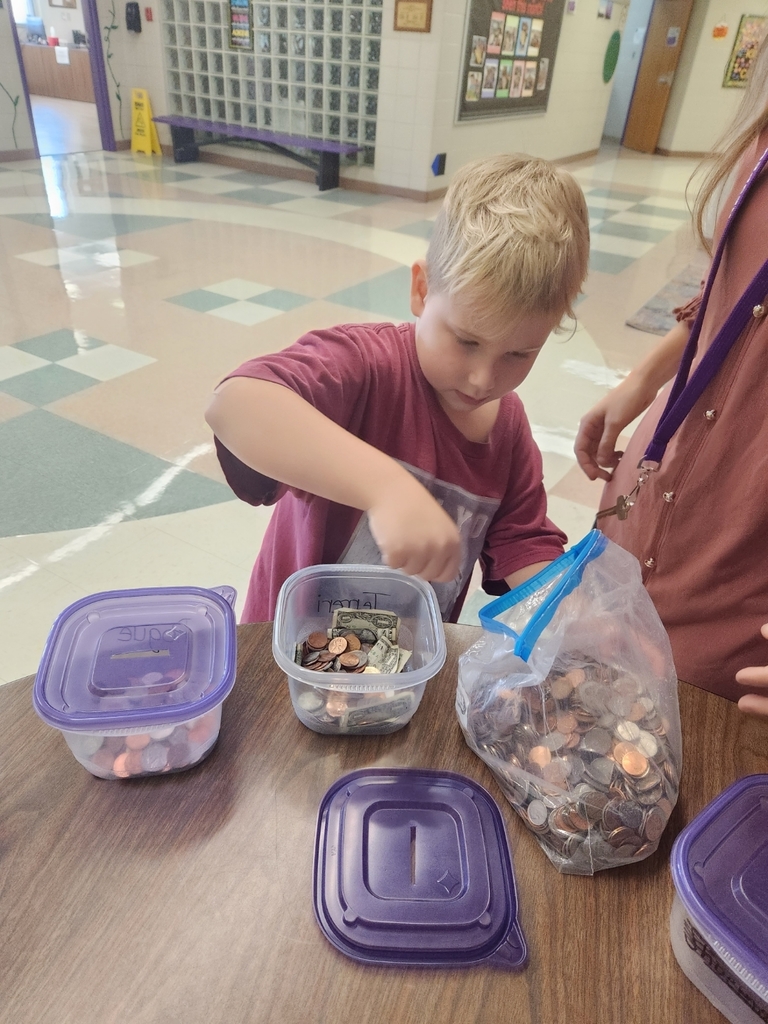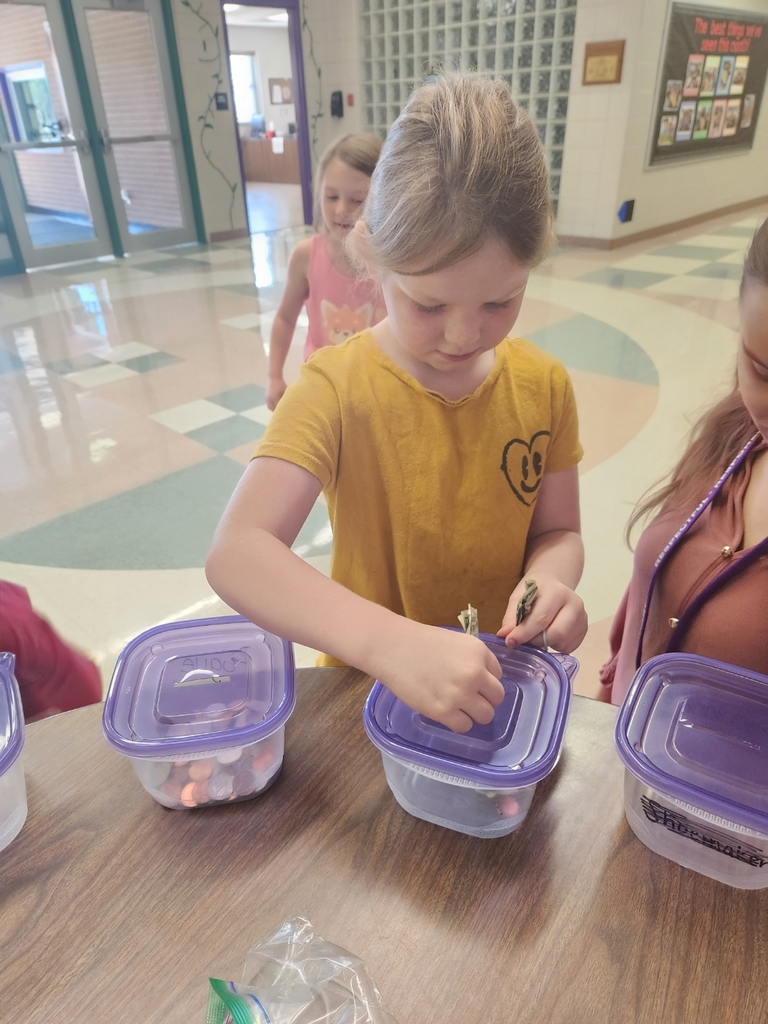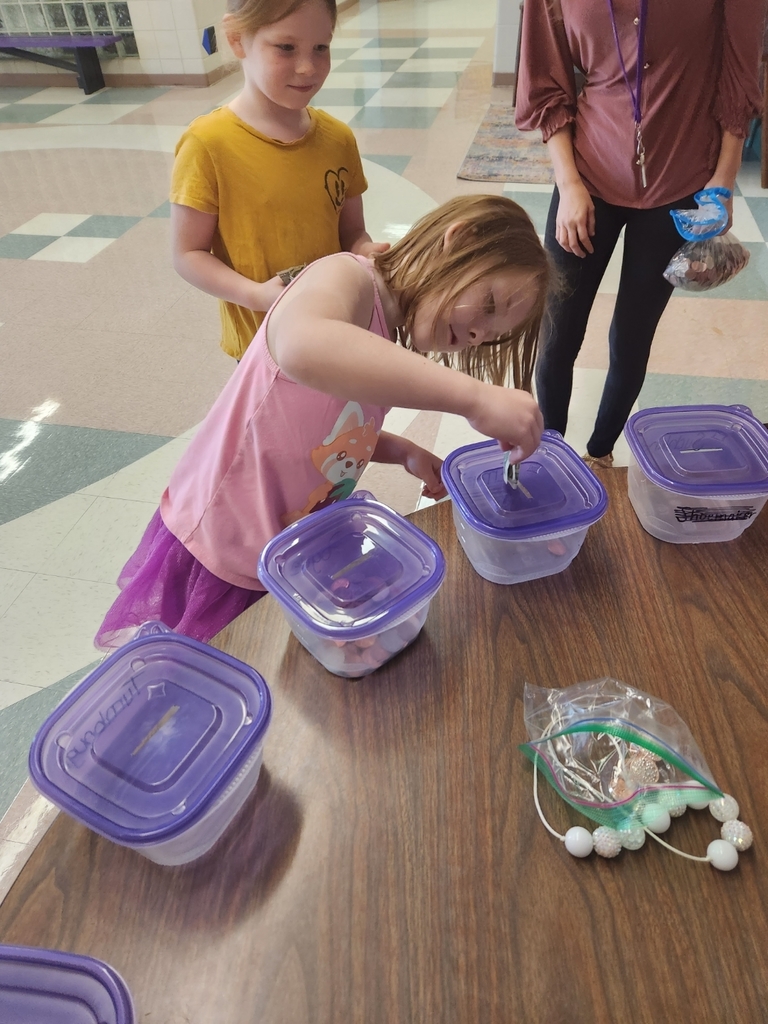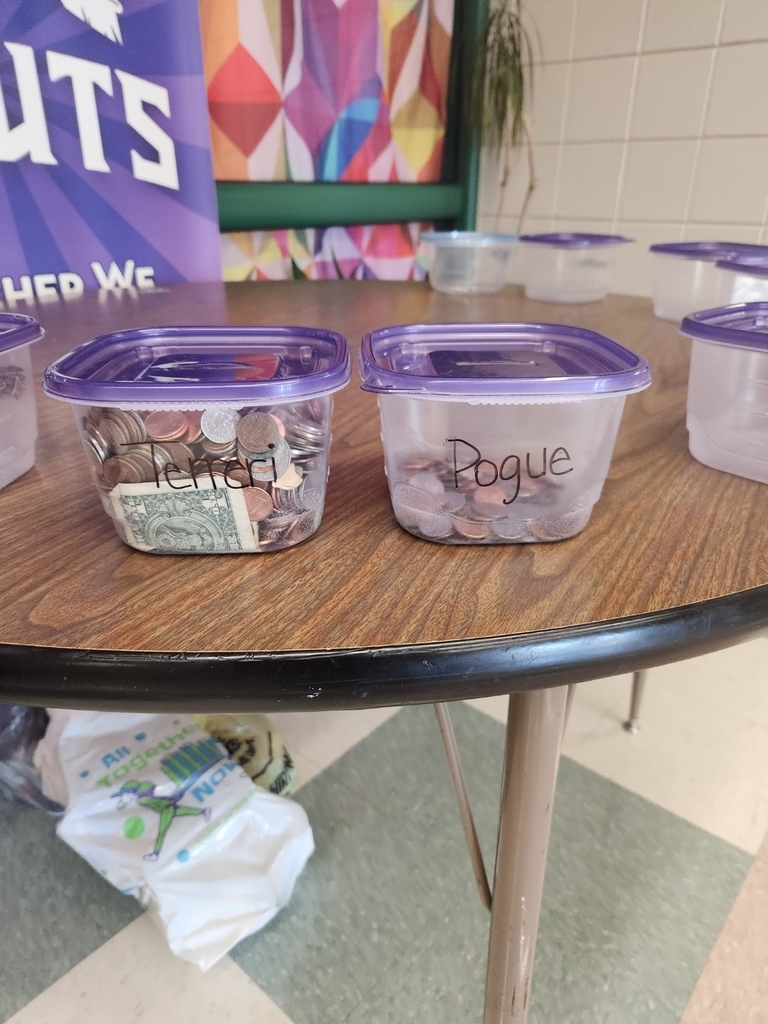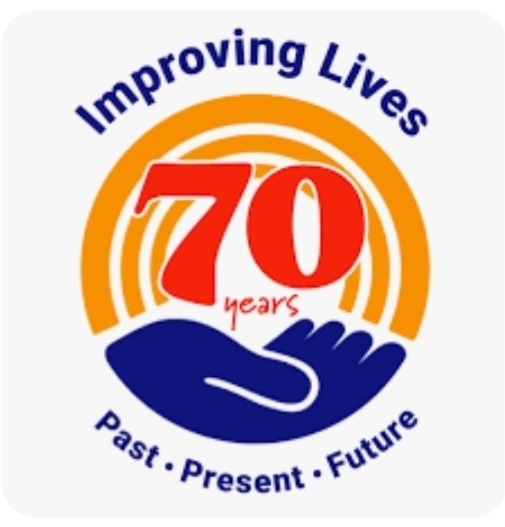 First graders are working hard on their opinion writing. They shared if they like tacos or hot dogs. Today they are working on writing their opinion about jumping in leaves or making a scarecrow. Ask your first grader what they chose to write about. #mvnation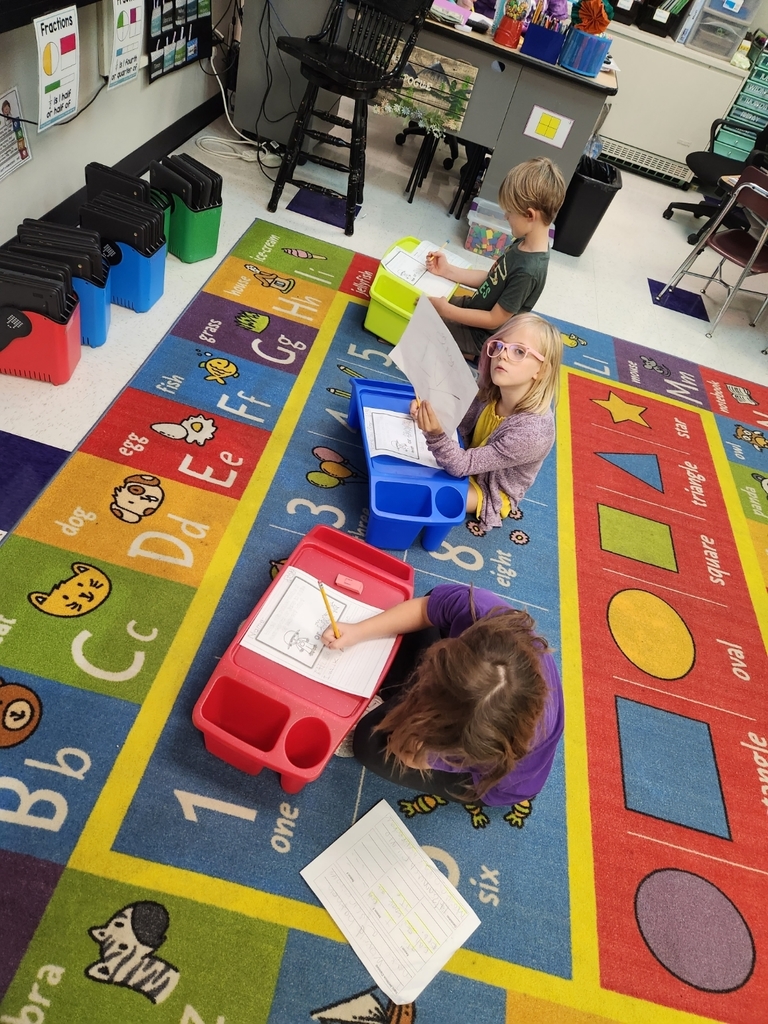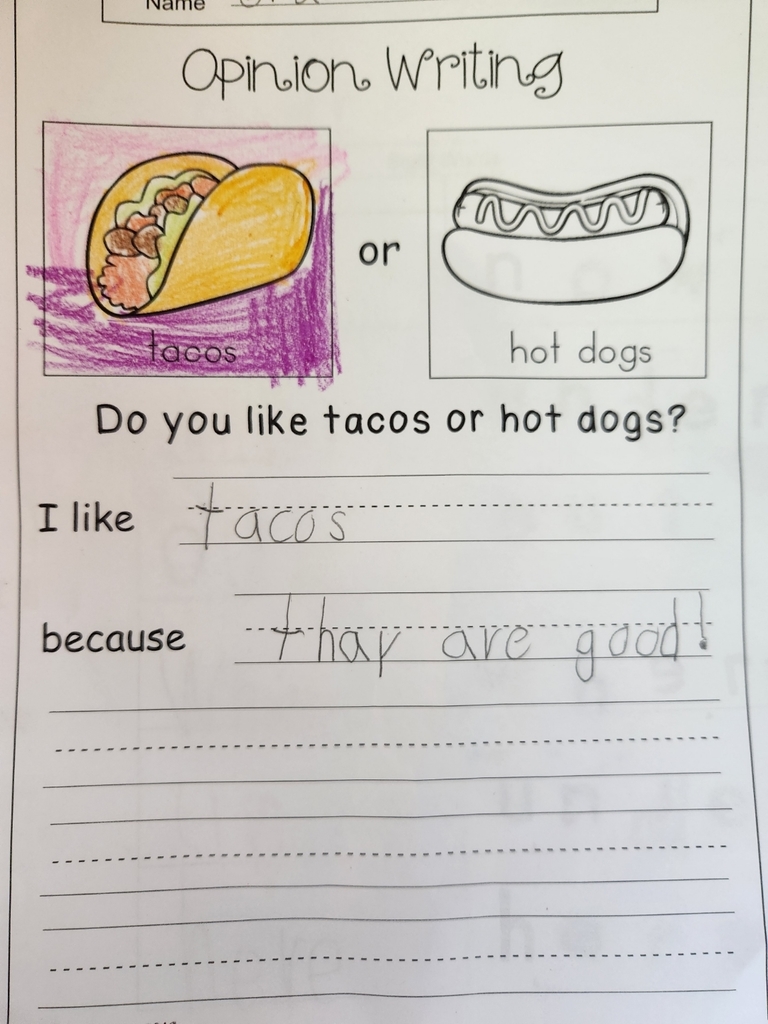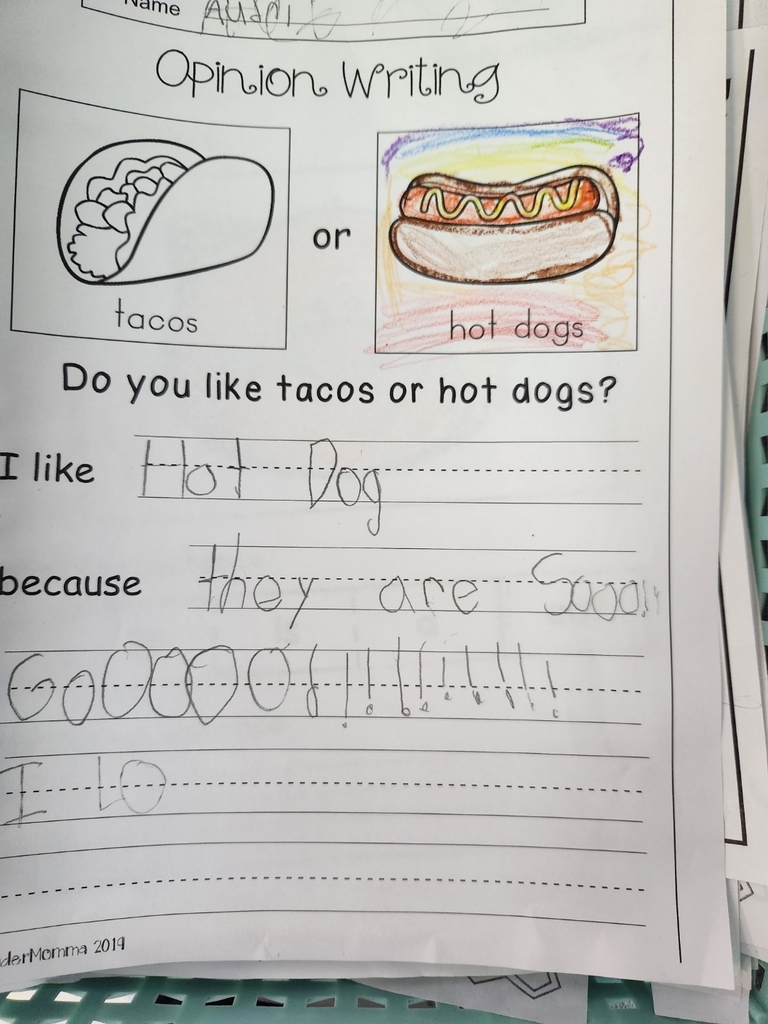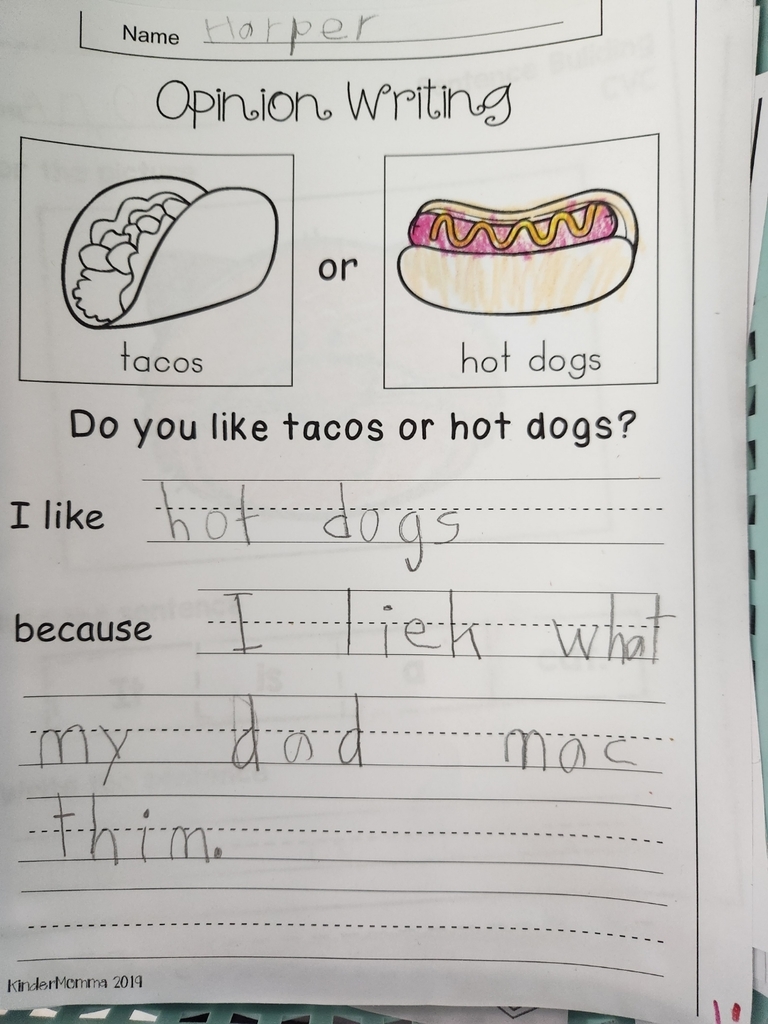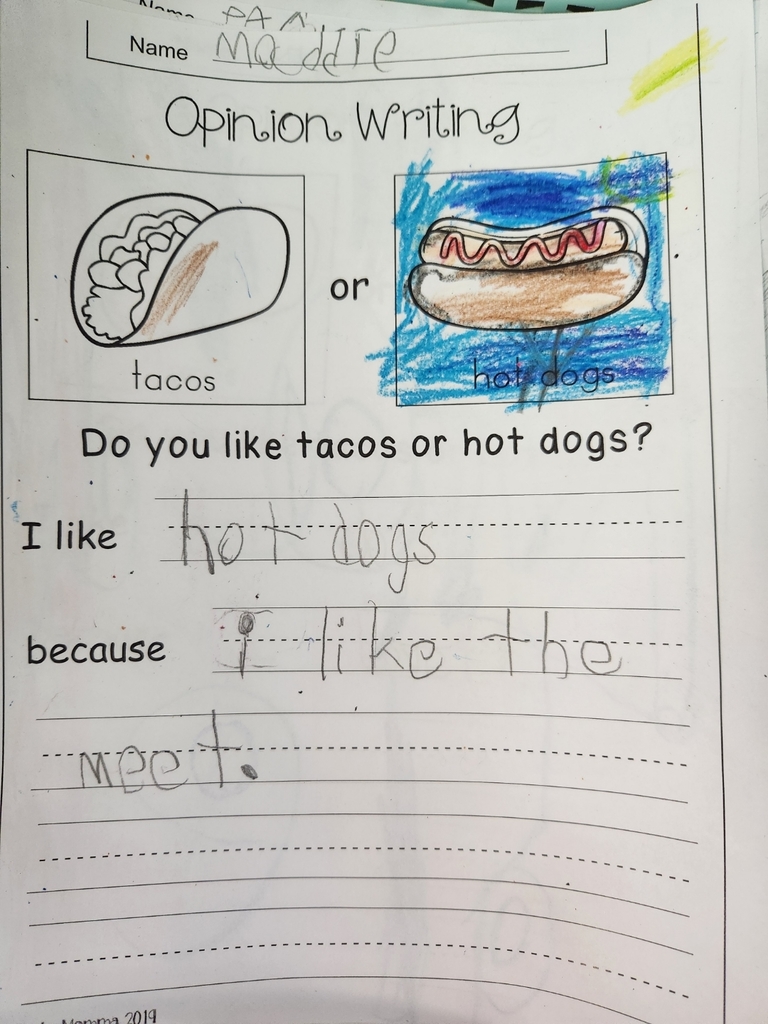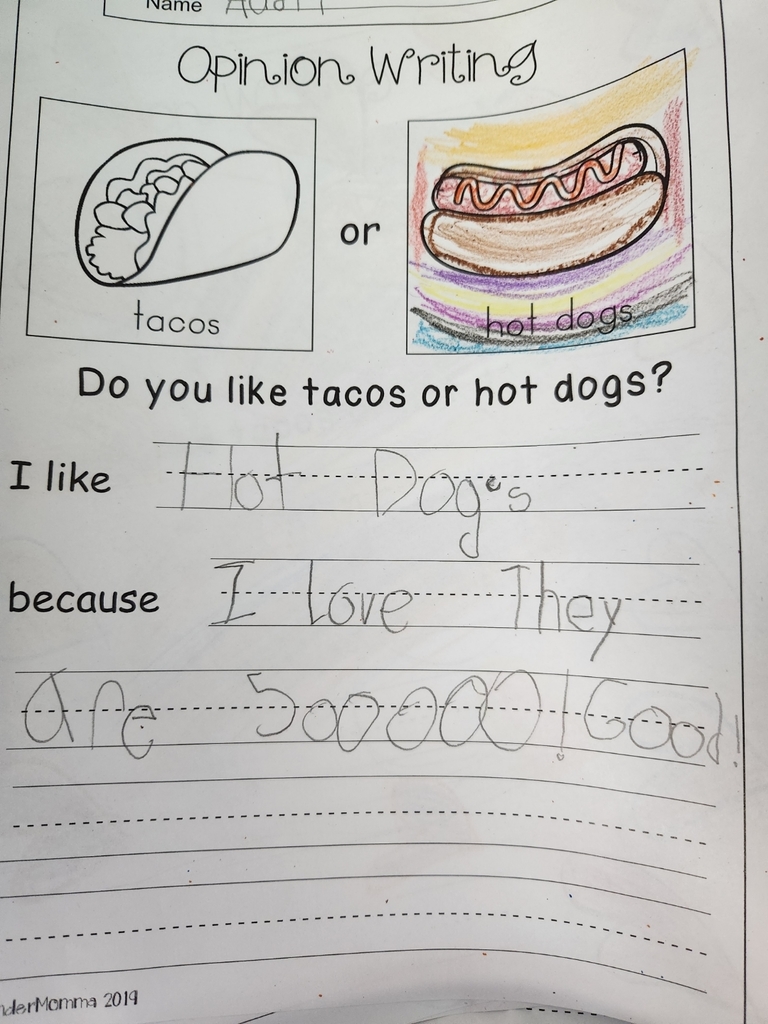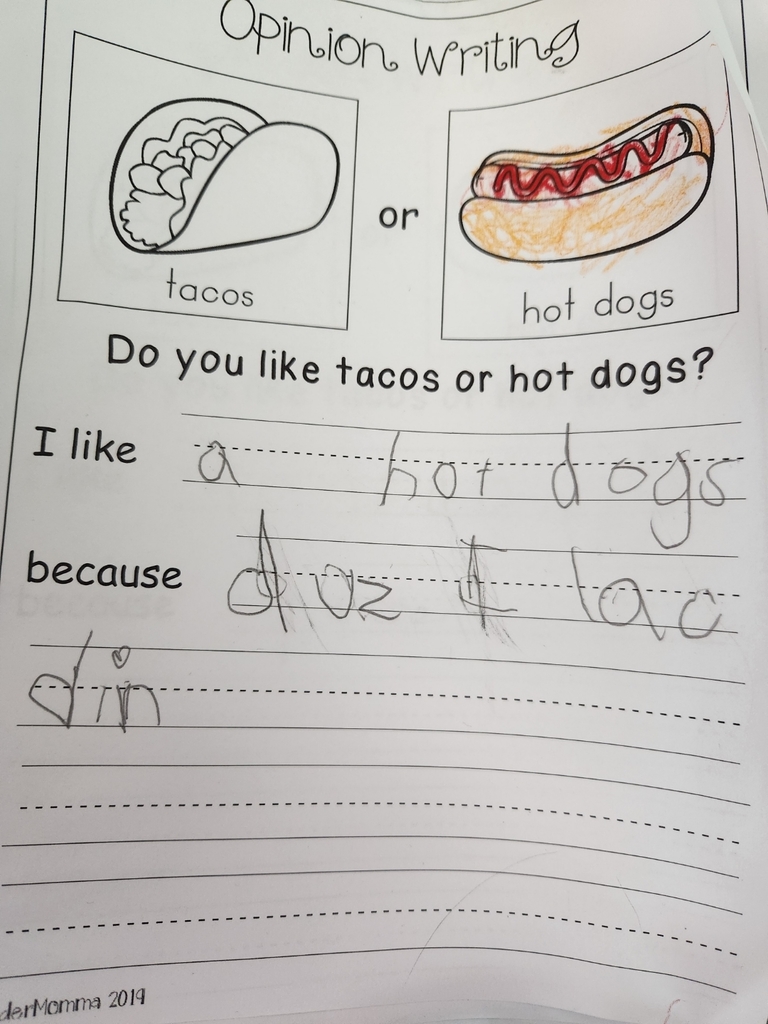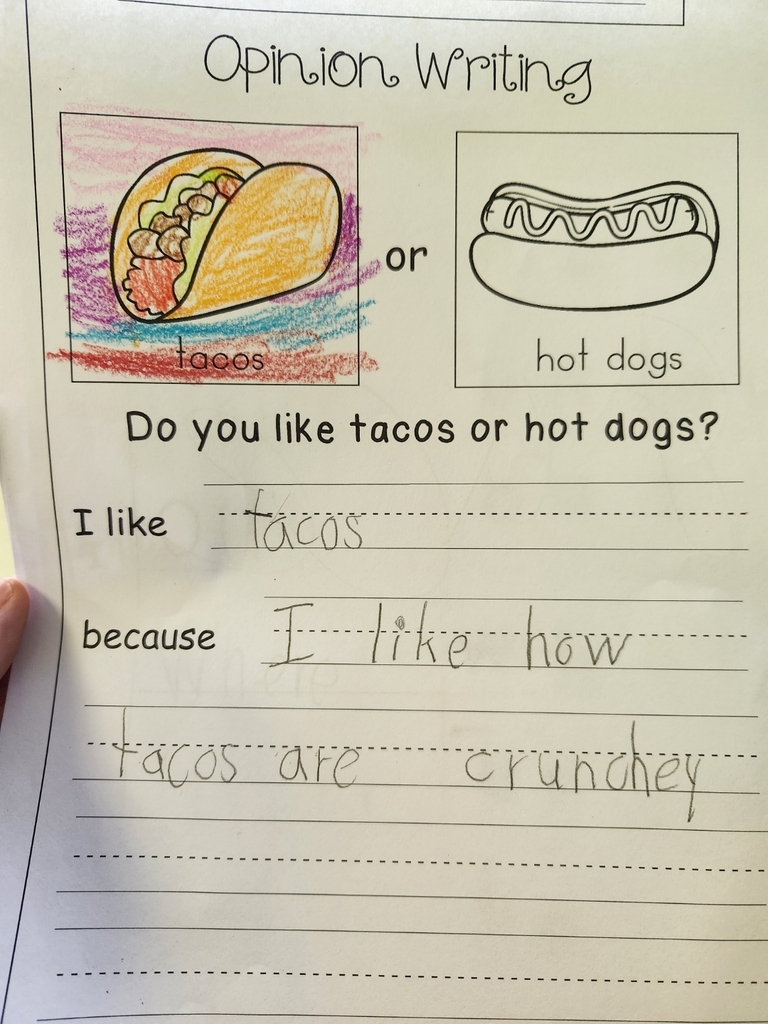 Homecoming Activities & Events are just around the corner! Please be on the lookout for information regarding our Nike Homecoming Parade Watch Party in your child's Thursday Folder. We are excited to celebrate with all of our students in the coming weeks!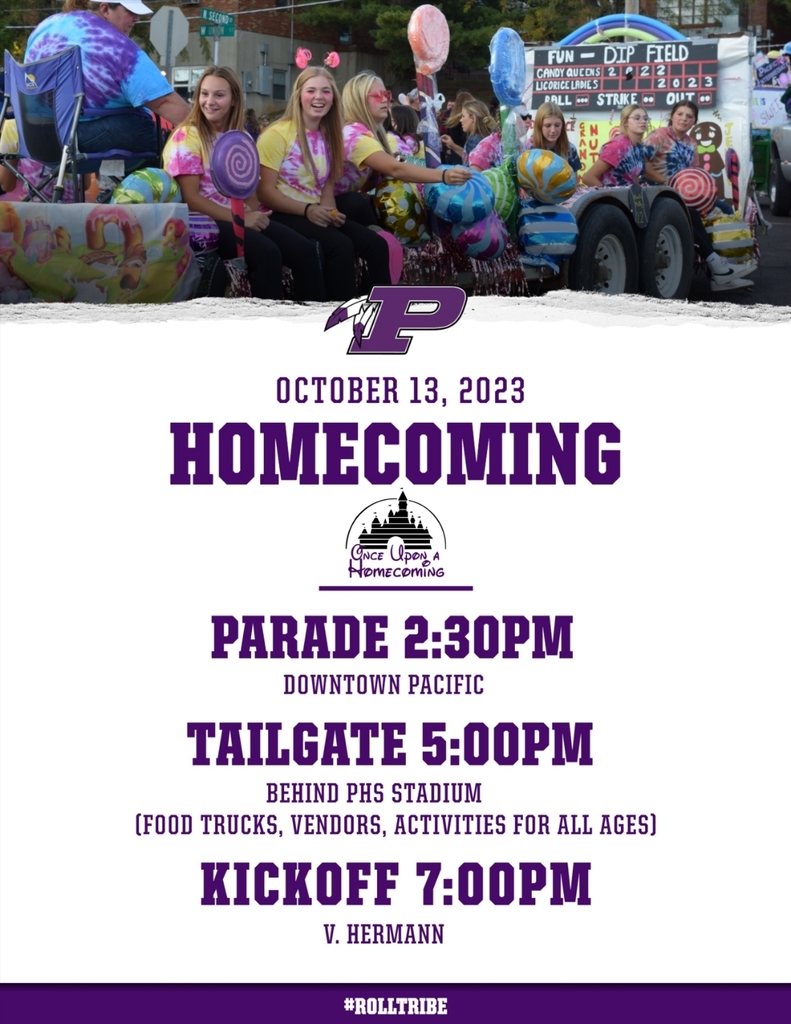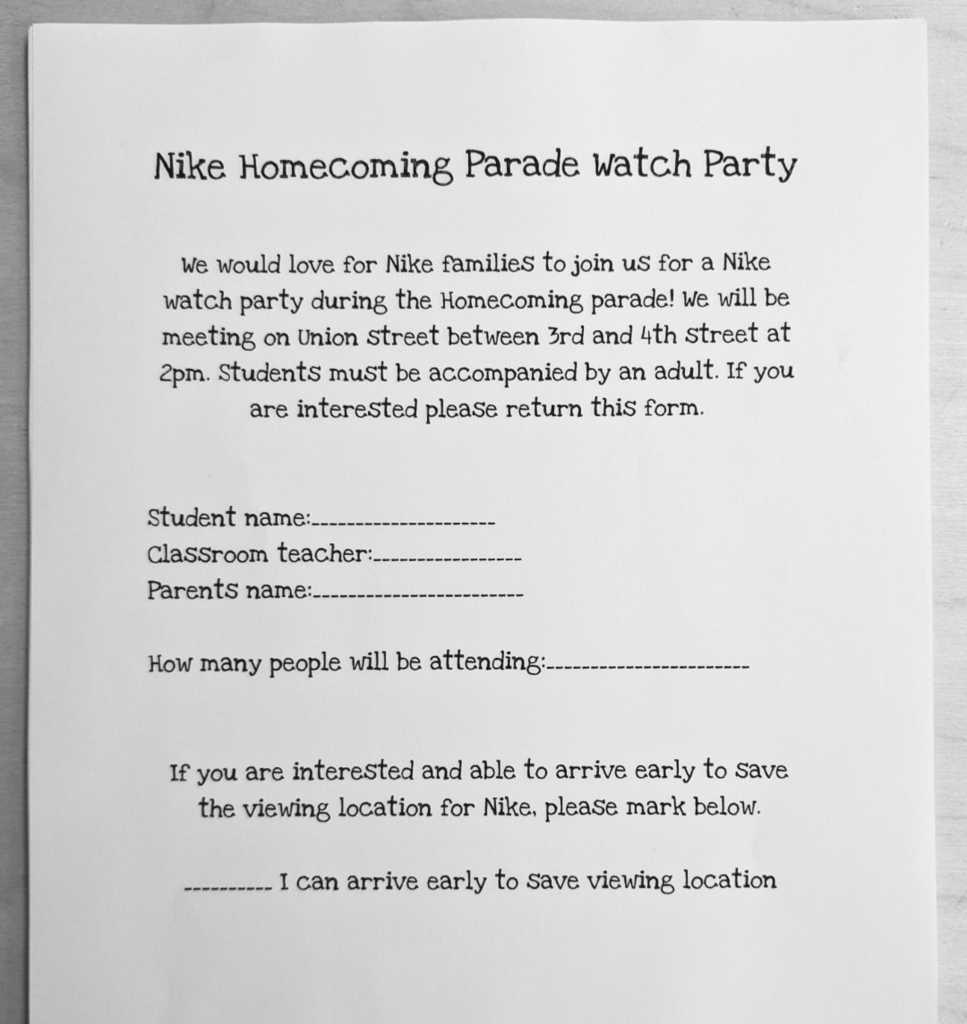 Kindergarten had fun working out in PE today. They did high five pushups, leg lifts, skipping, hopping, bear crawling and crab walking. #mvnation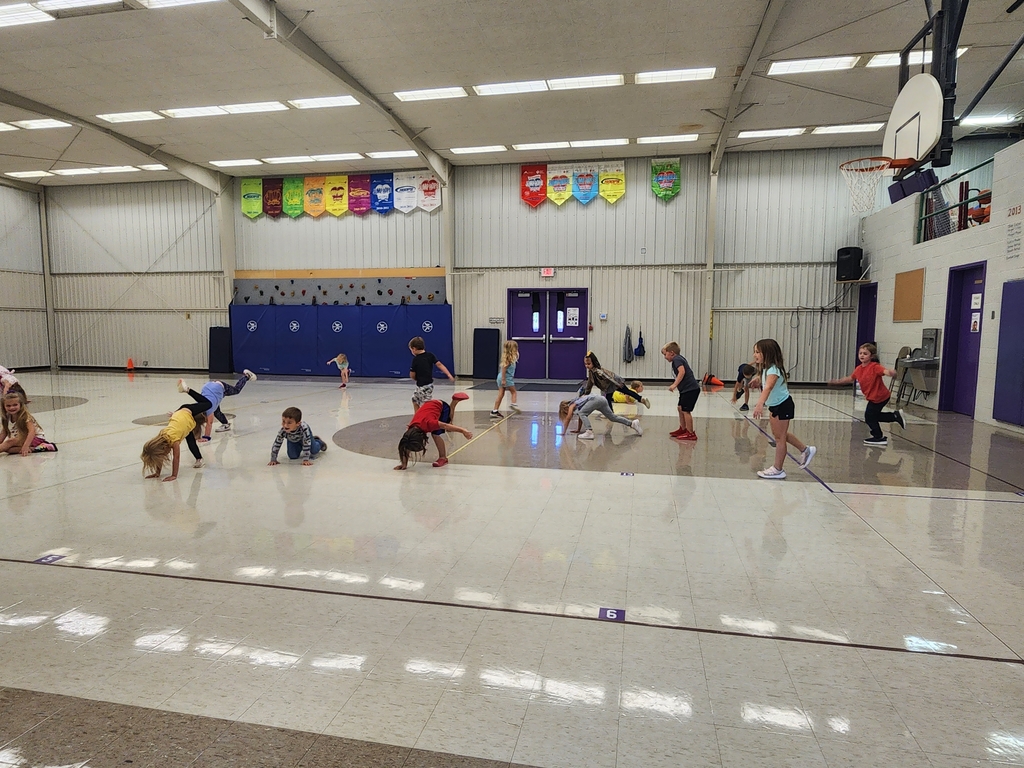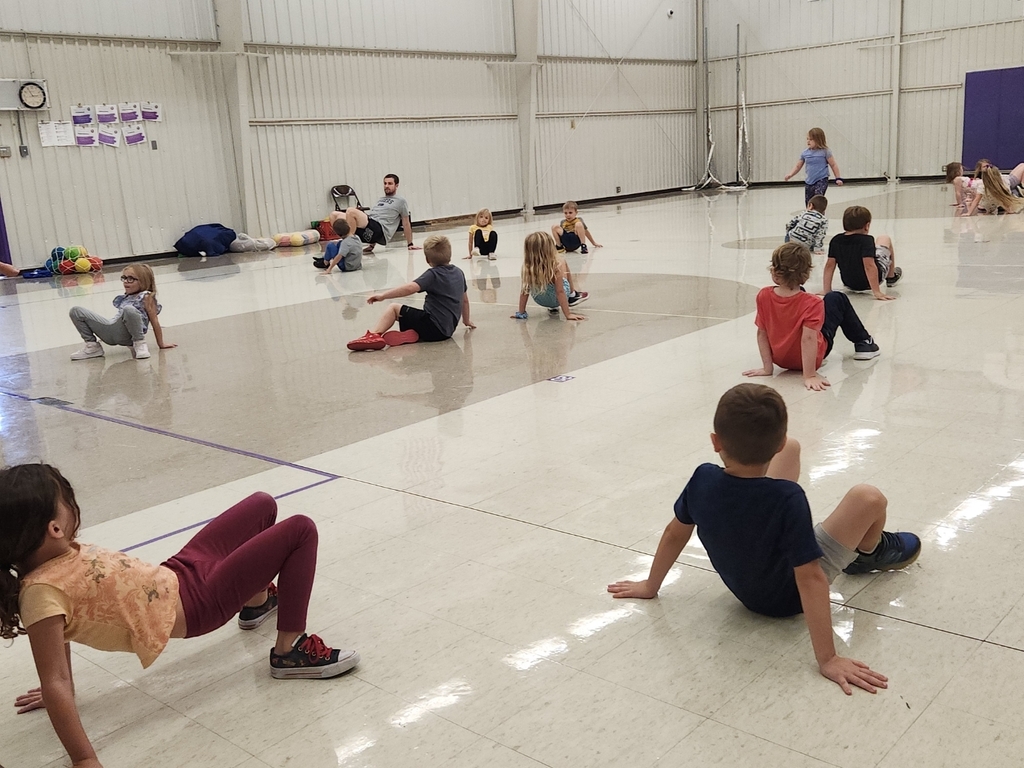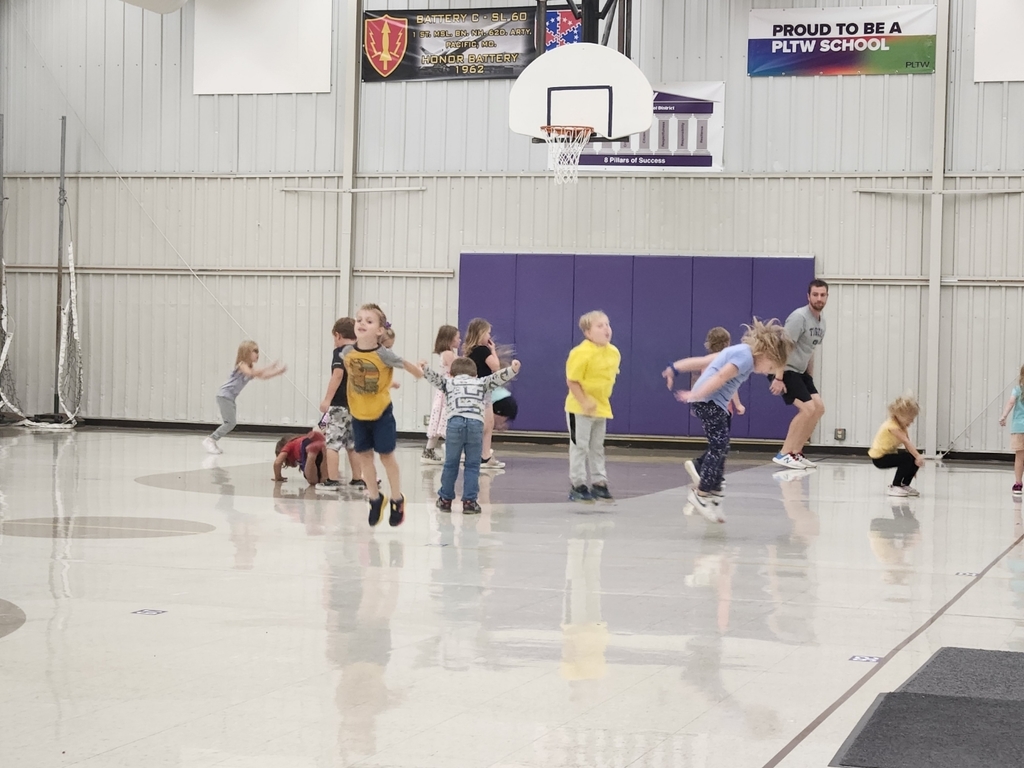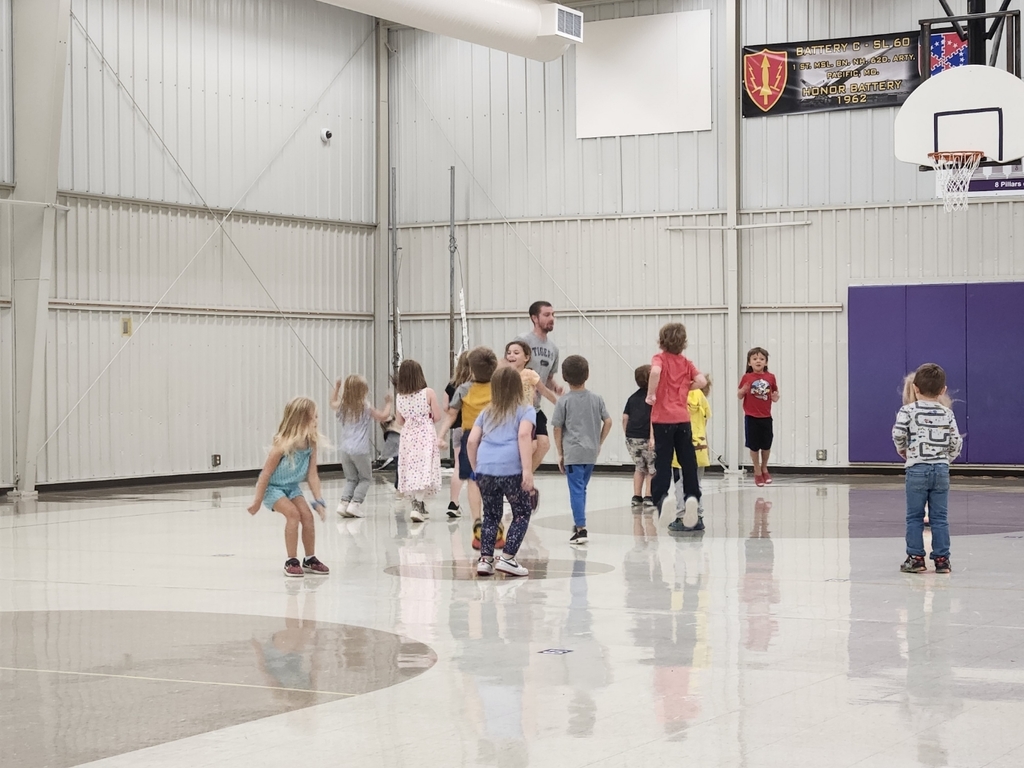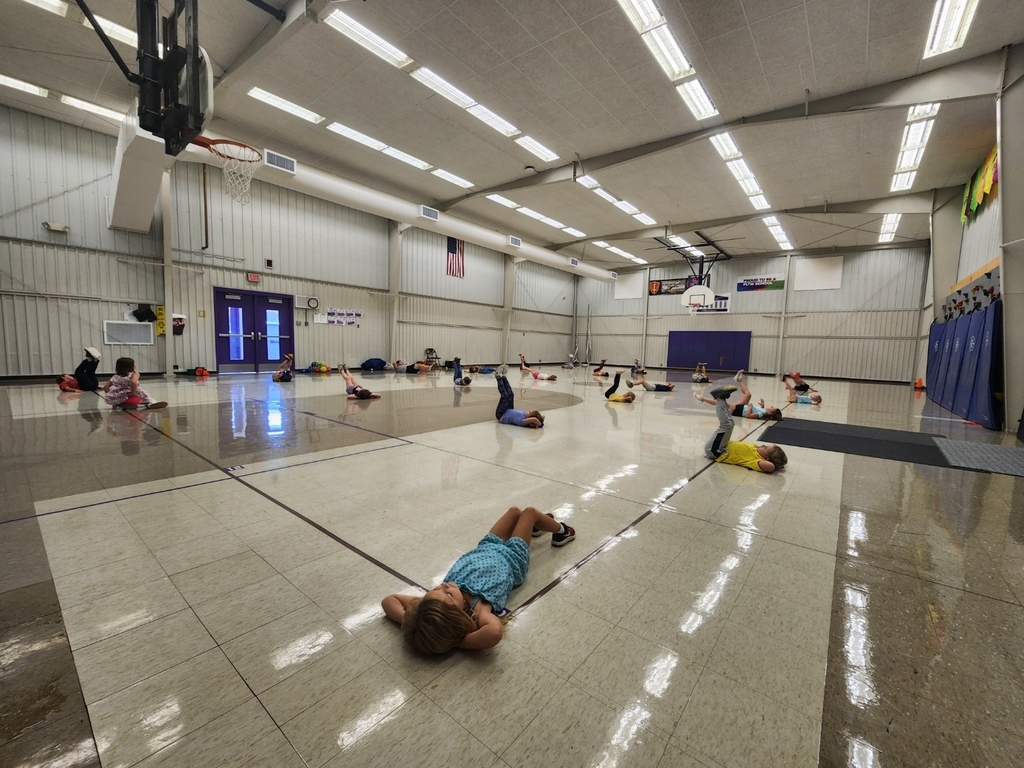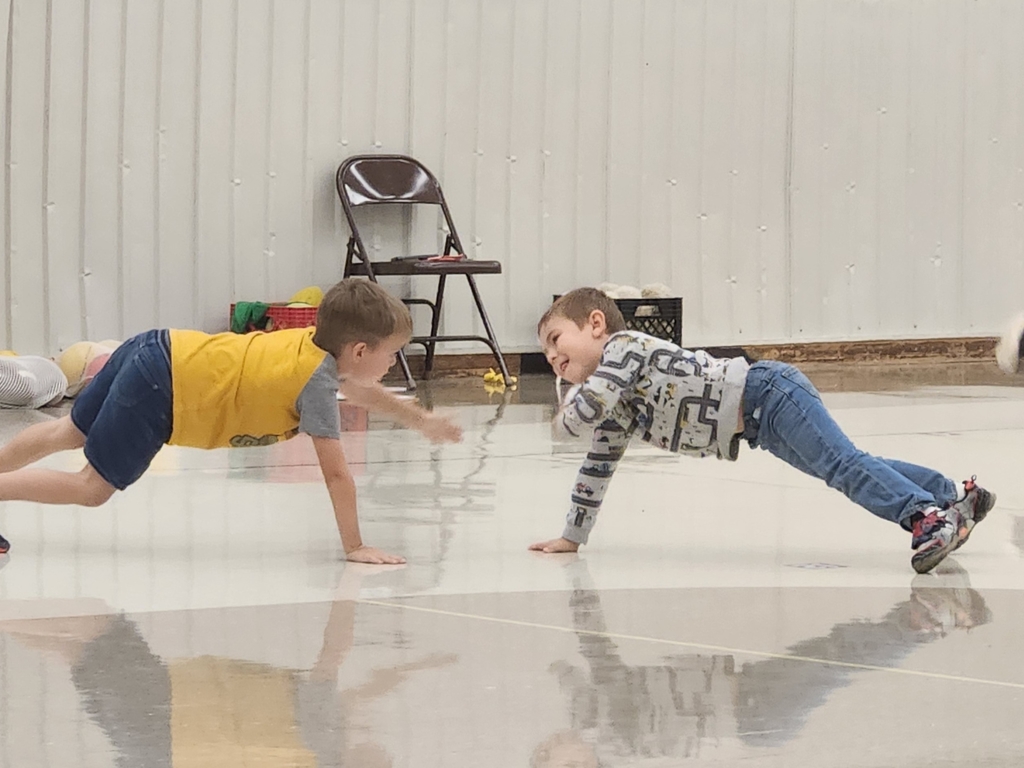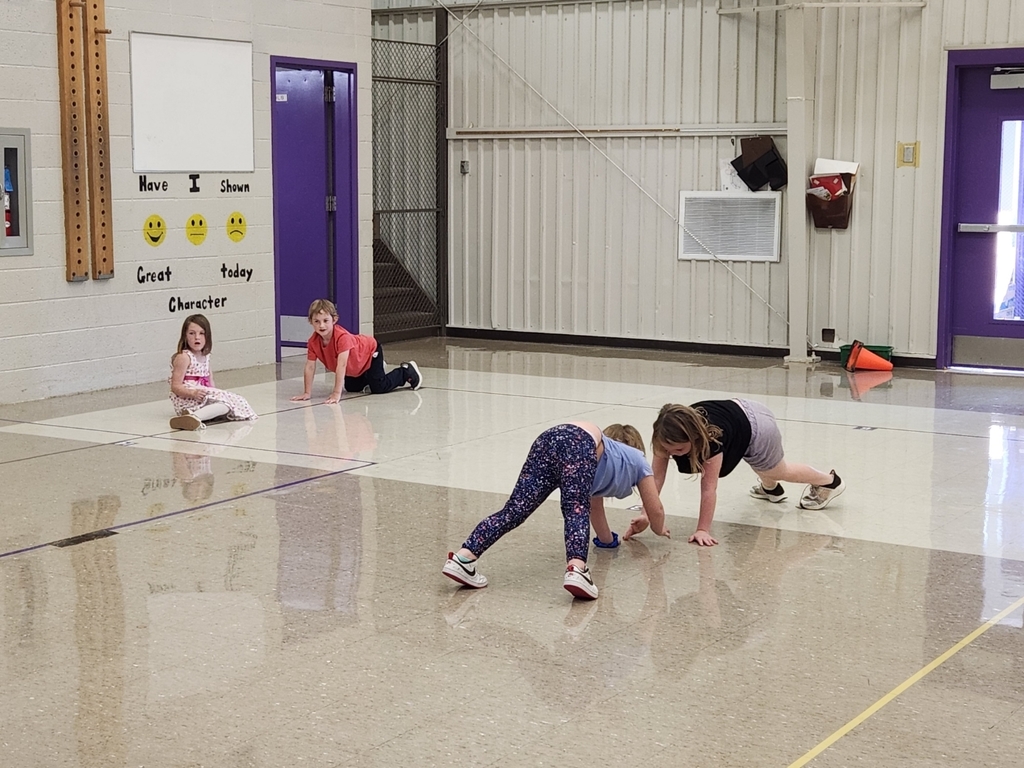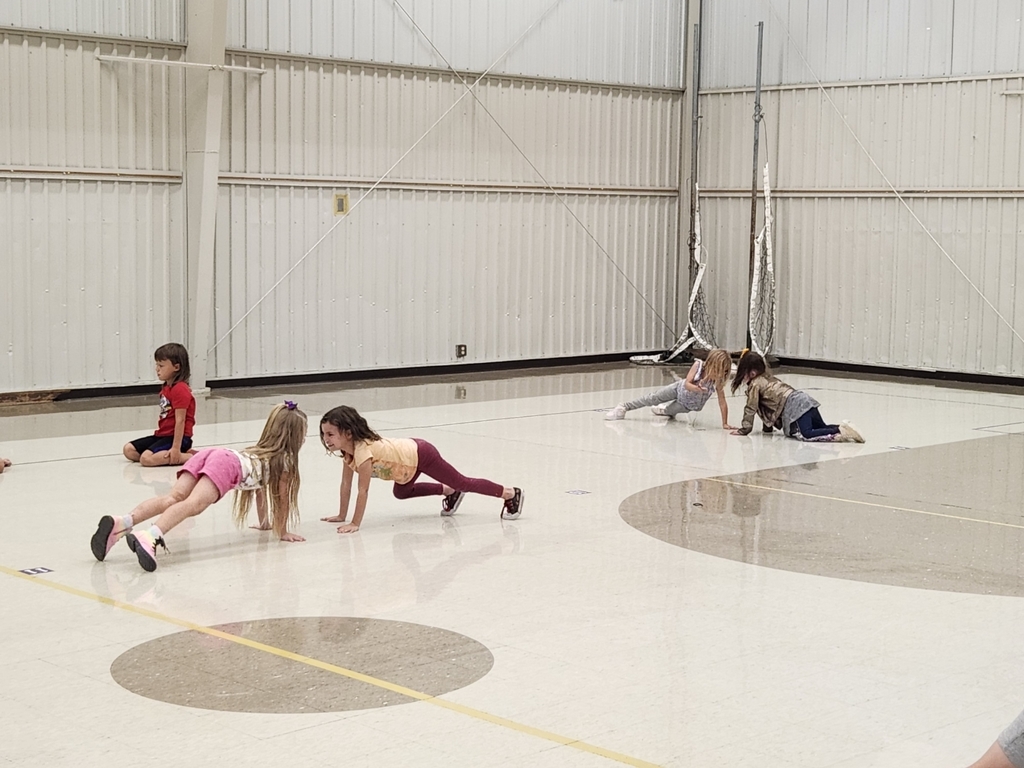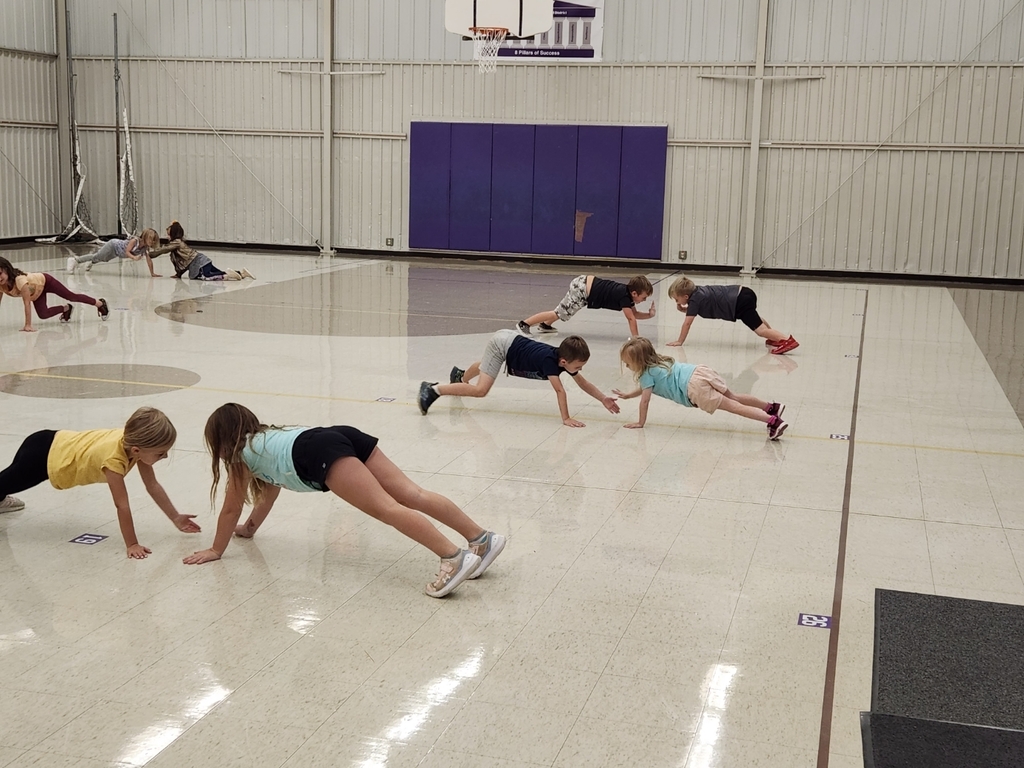 Kindergarteners enjoyed building and creating with friends today. #mvnation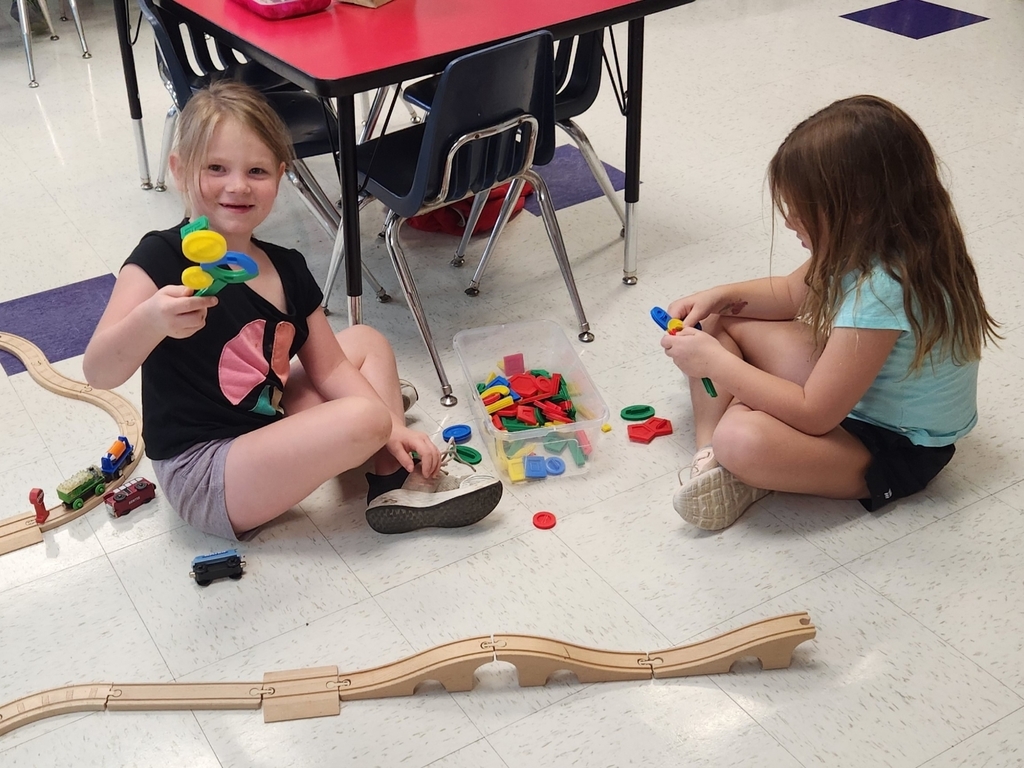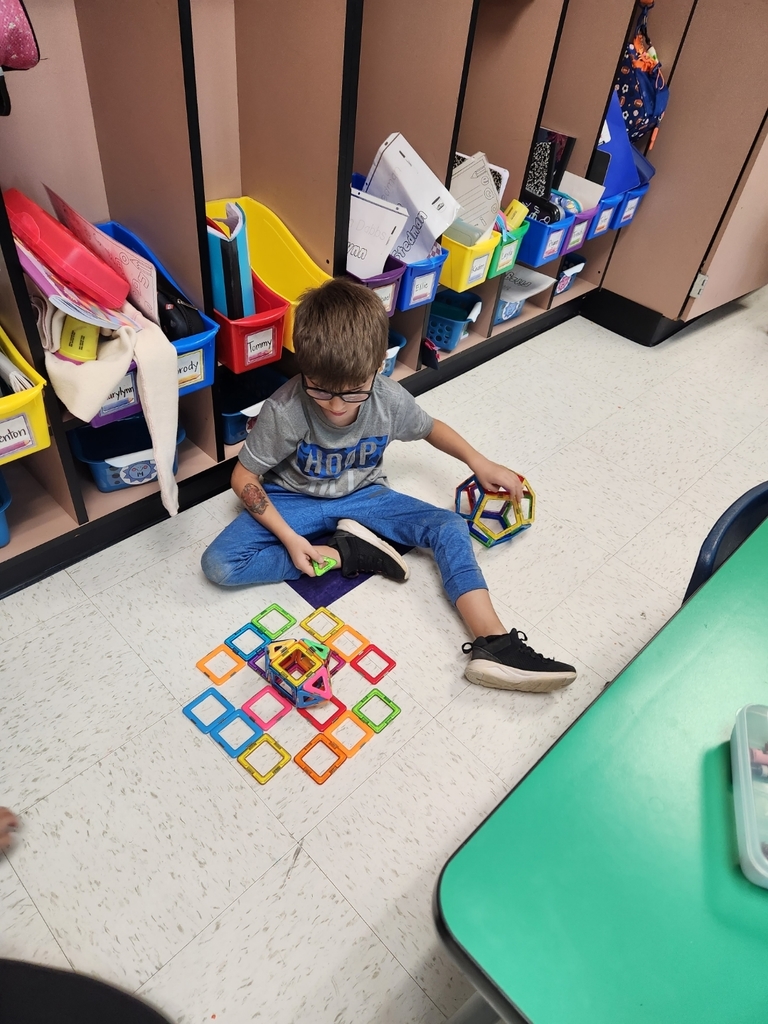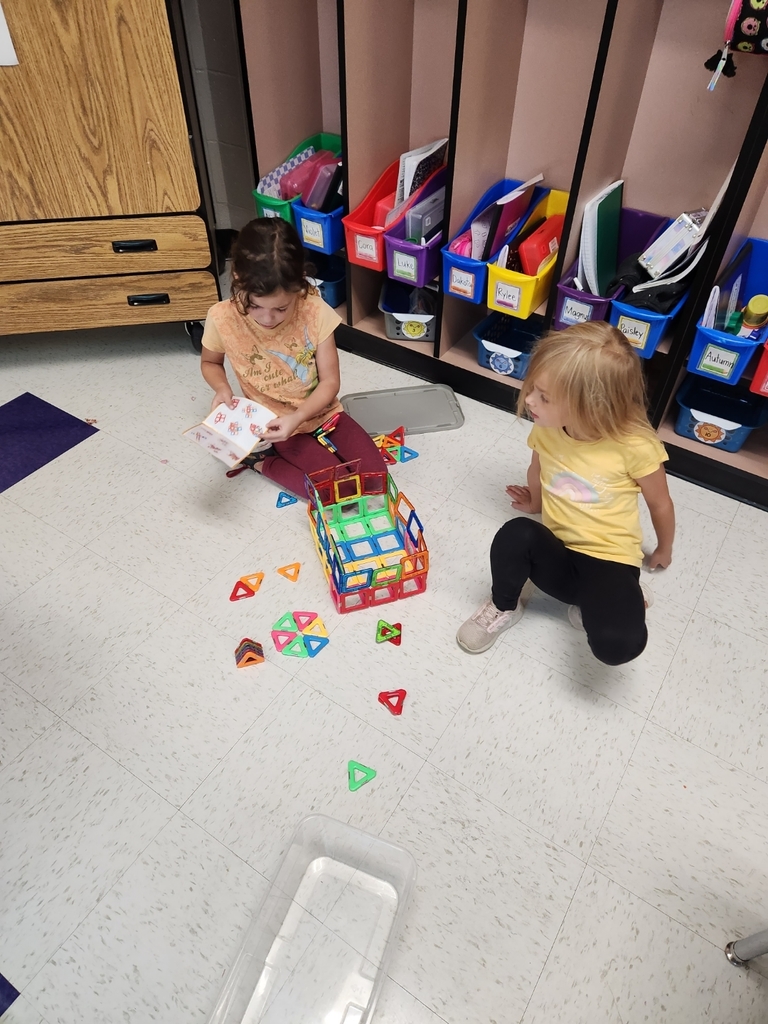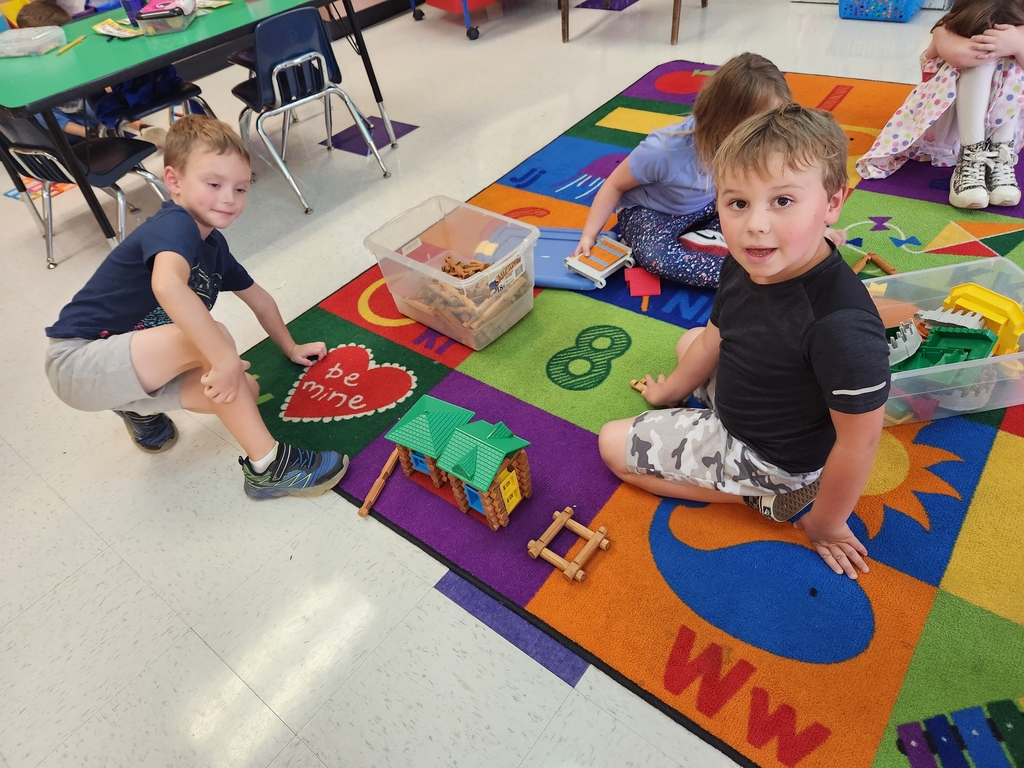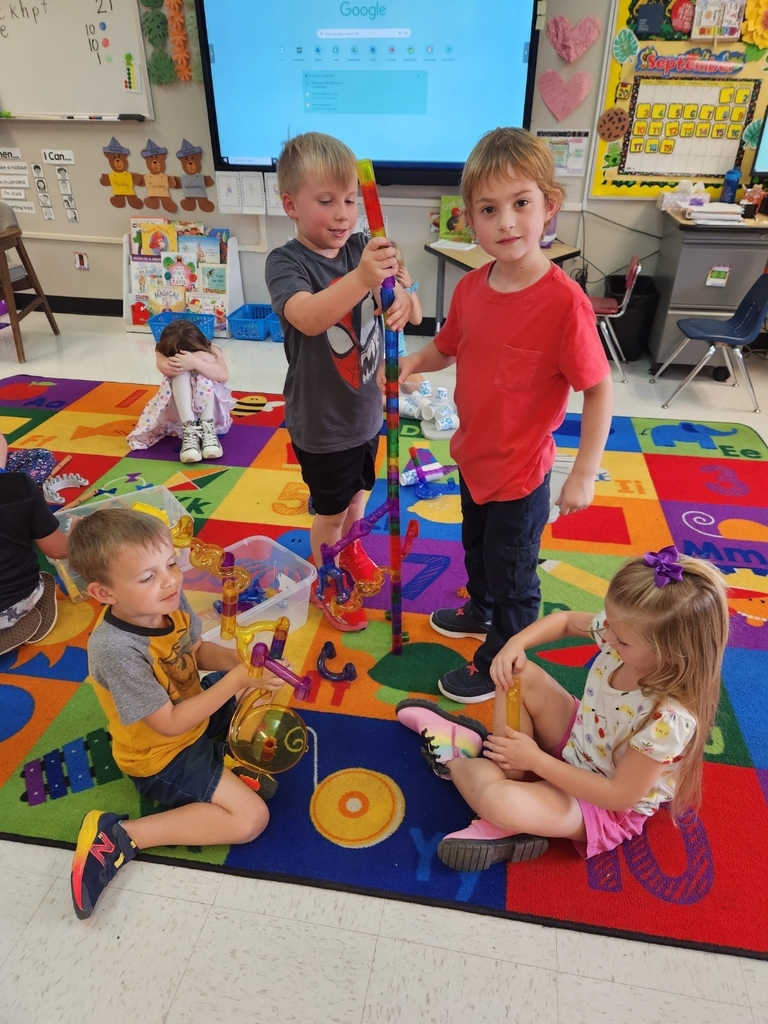 Third grade enjoyed the beautiful day during recess! #mvnation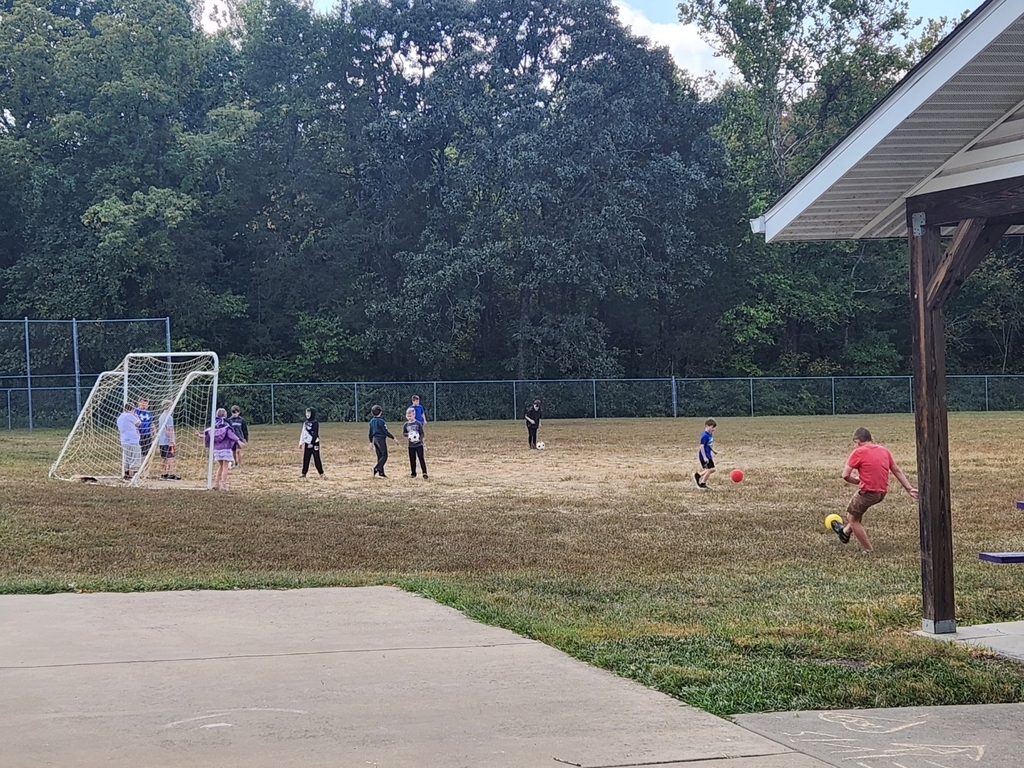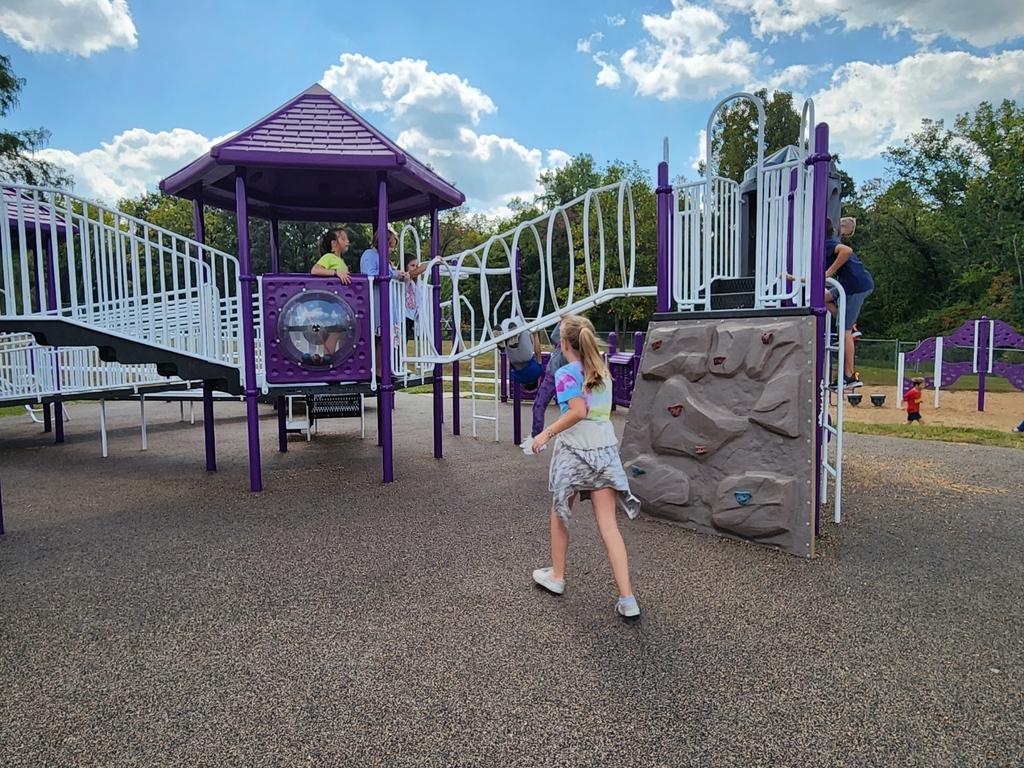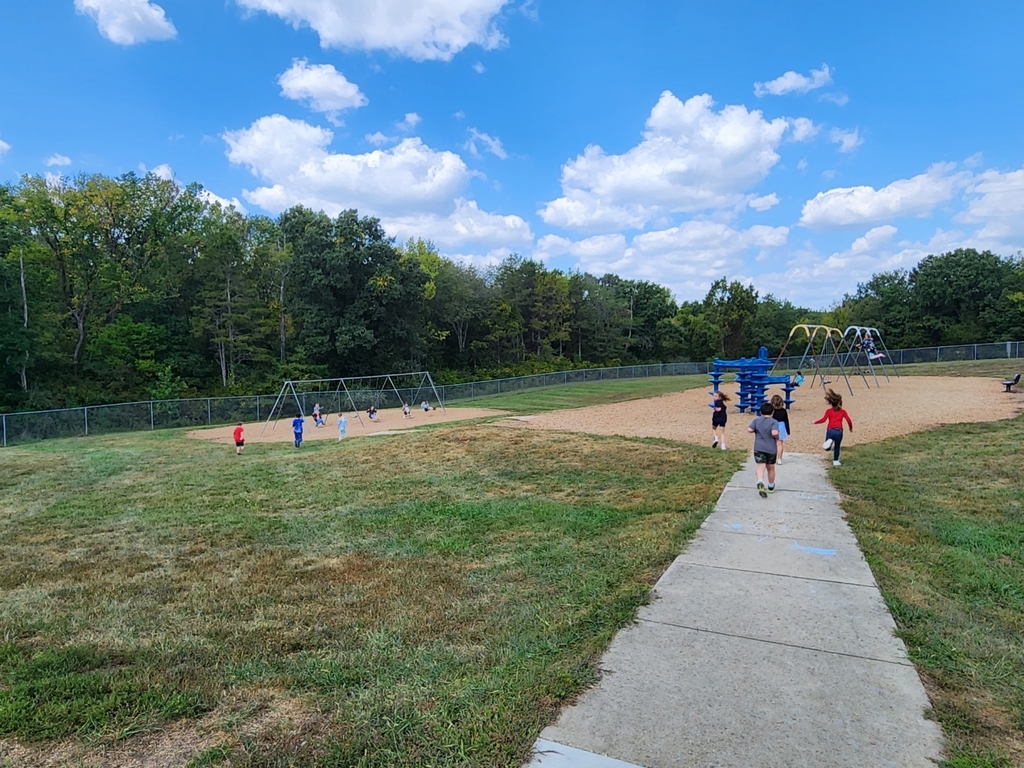 First grade is working hard on writing a capital E and lowercase e today. #mvnation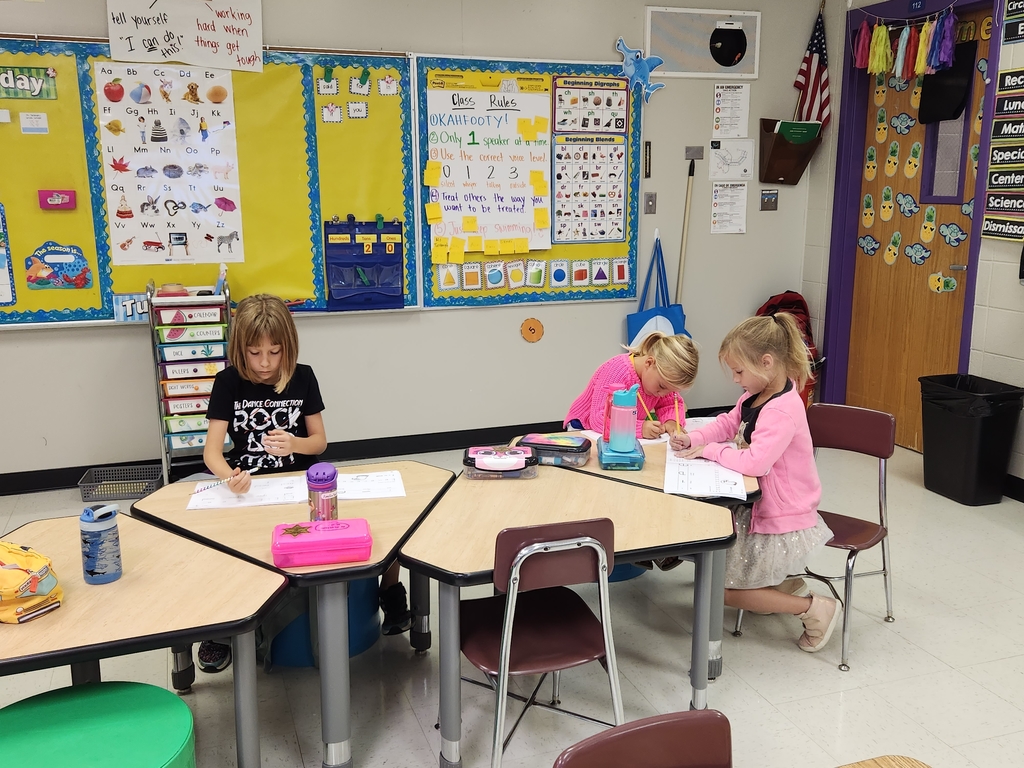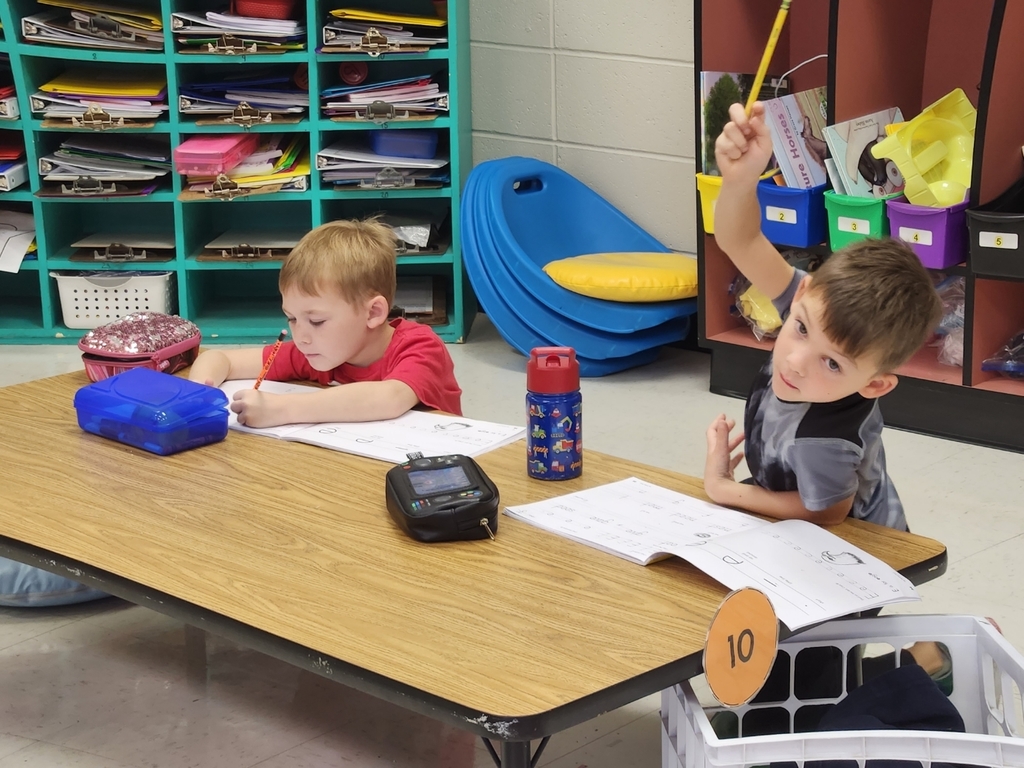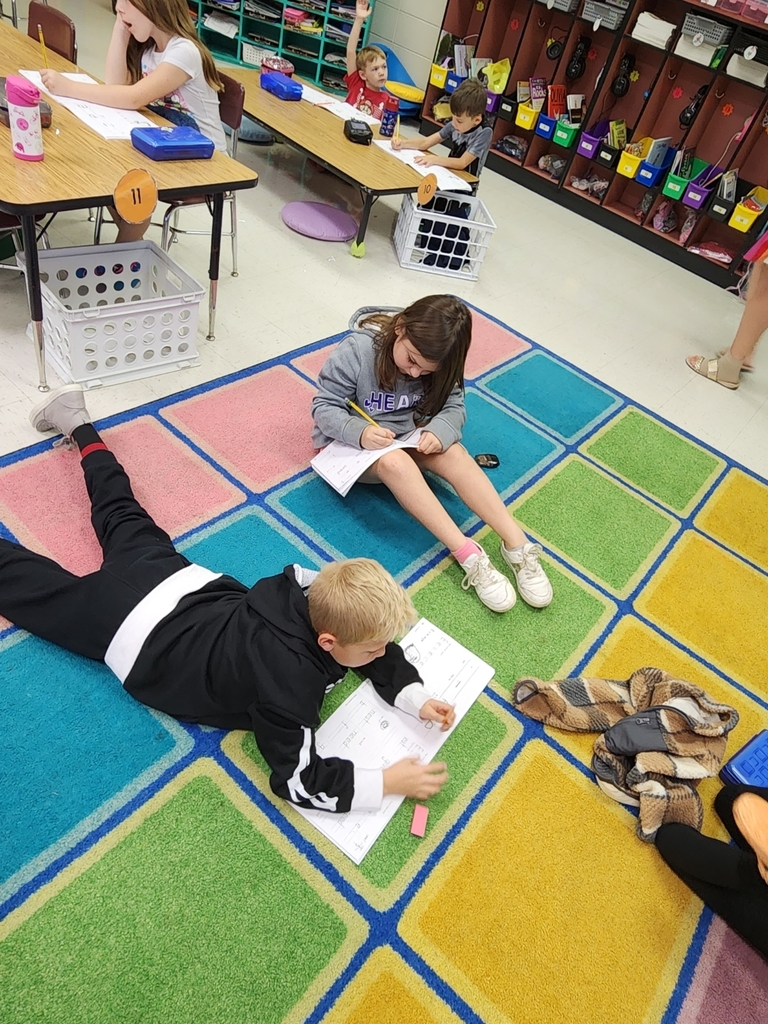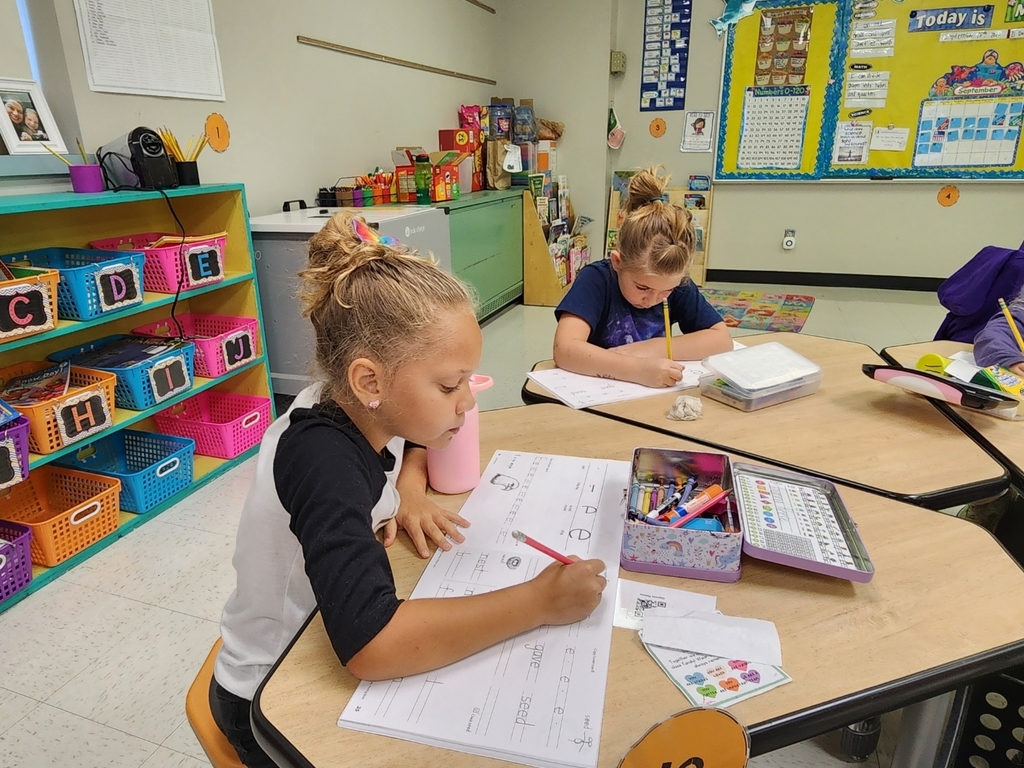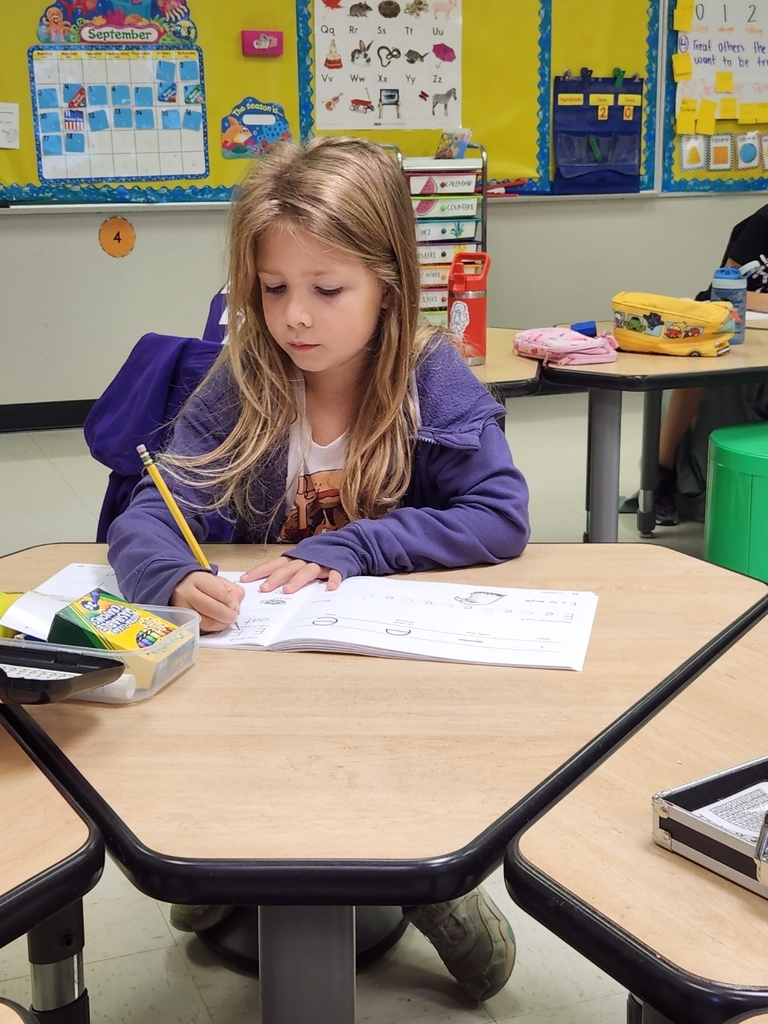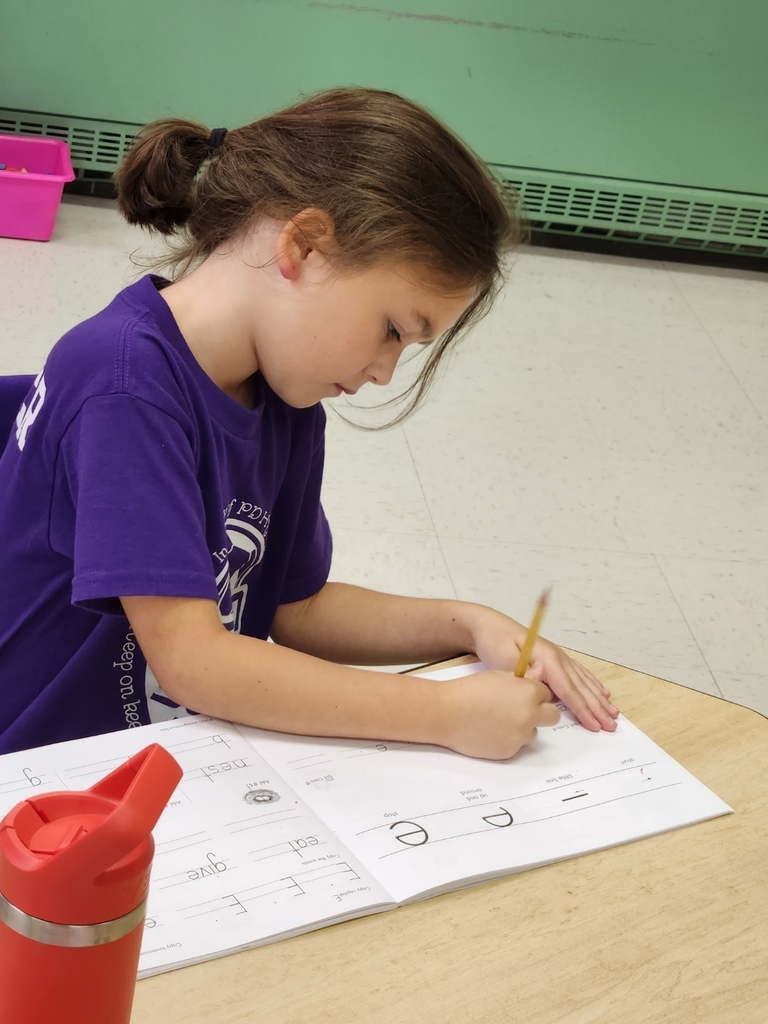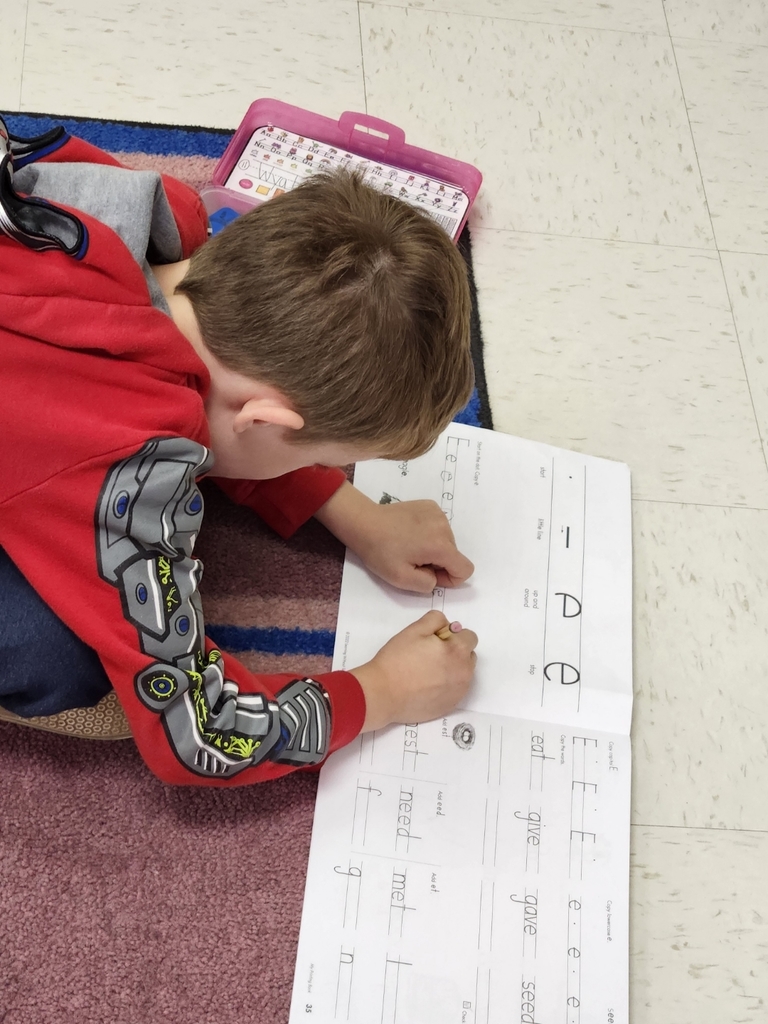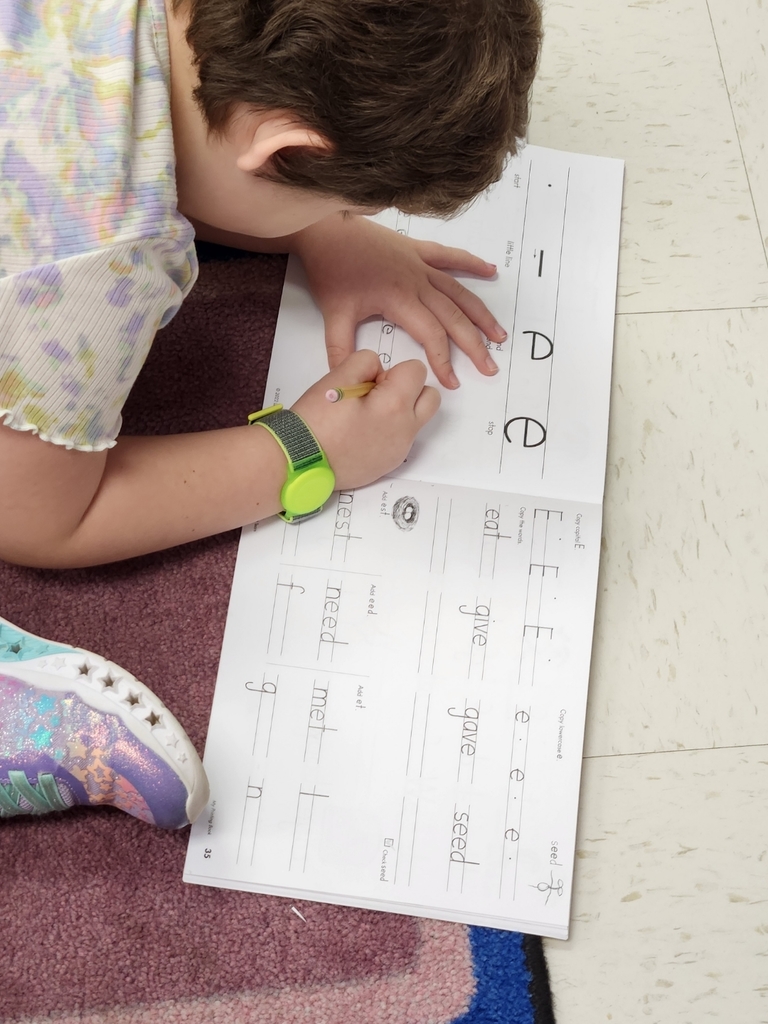 Thank you Nike PTO for putting on a free, fun Family Movie Night last night in the gym. Many families enjoyed hanging out with friends. #mvnation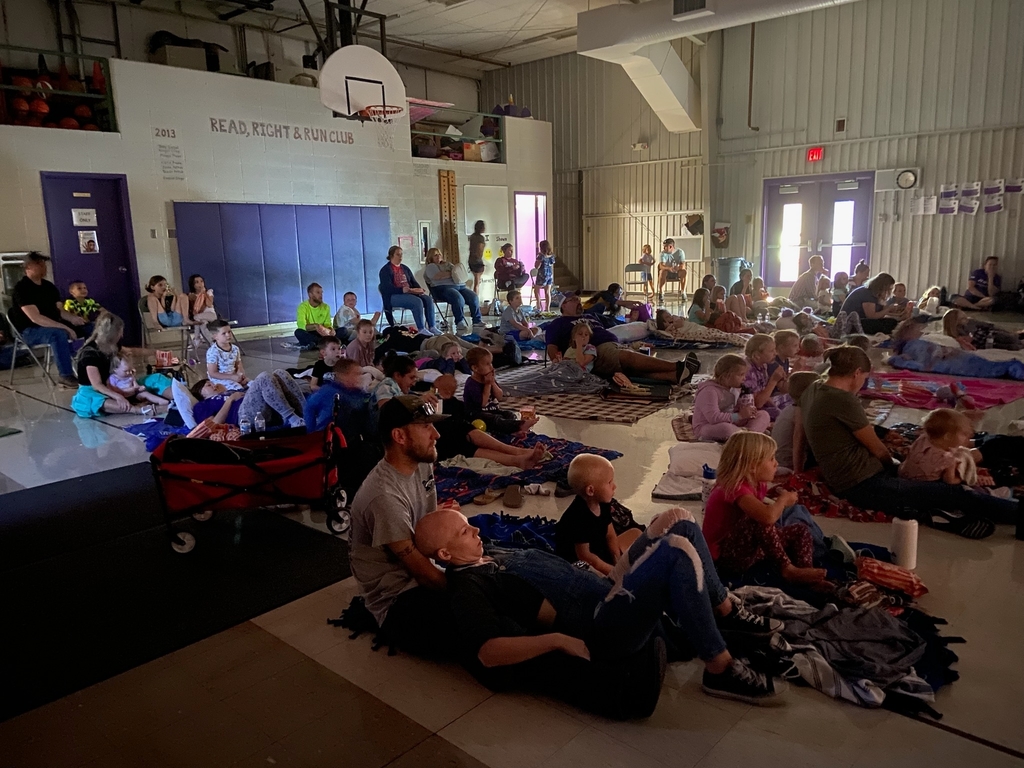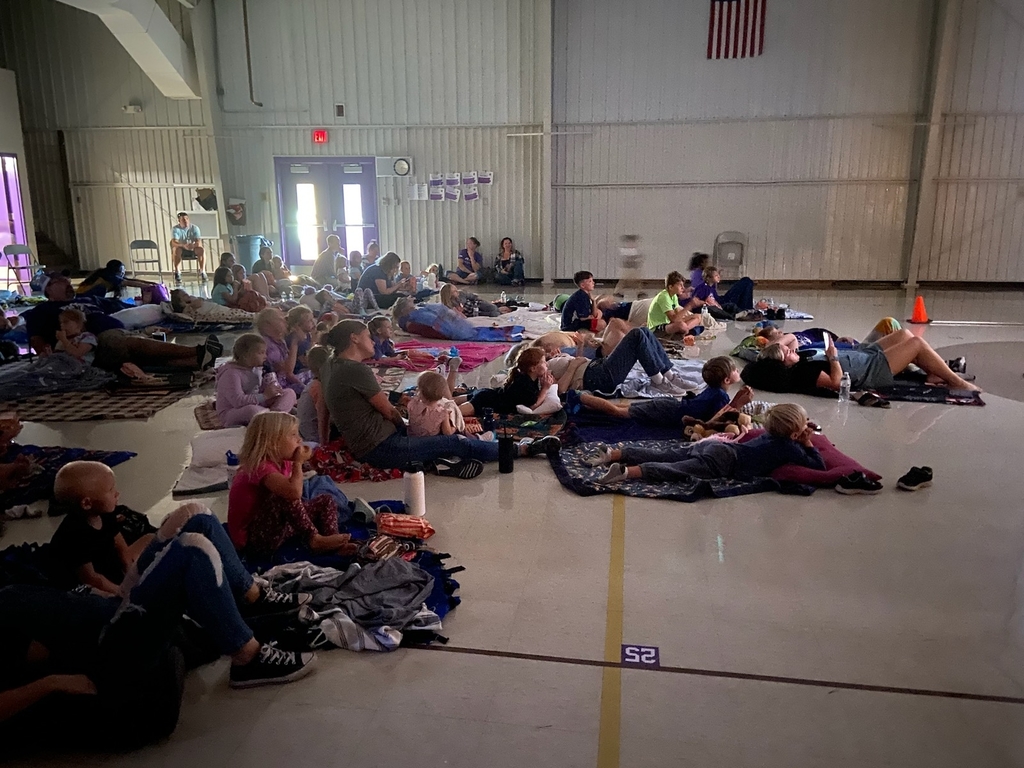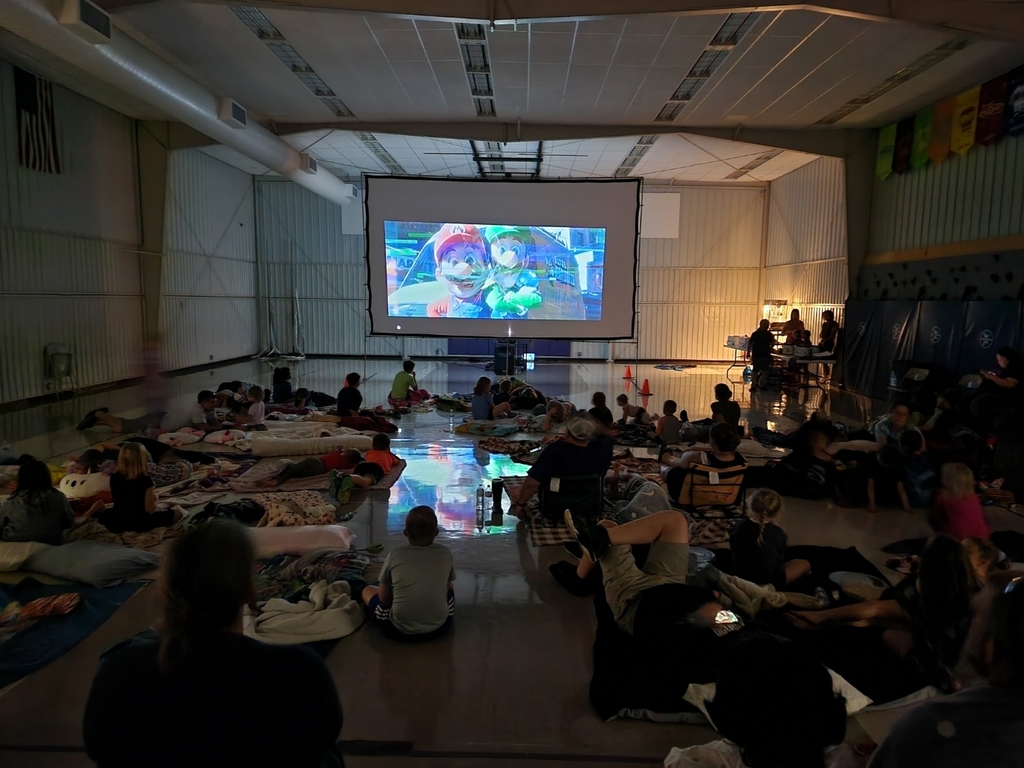 Second graders became scientists and discussed the Scientific Method. Ask your second grader about the Scientific Method! #mvnation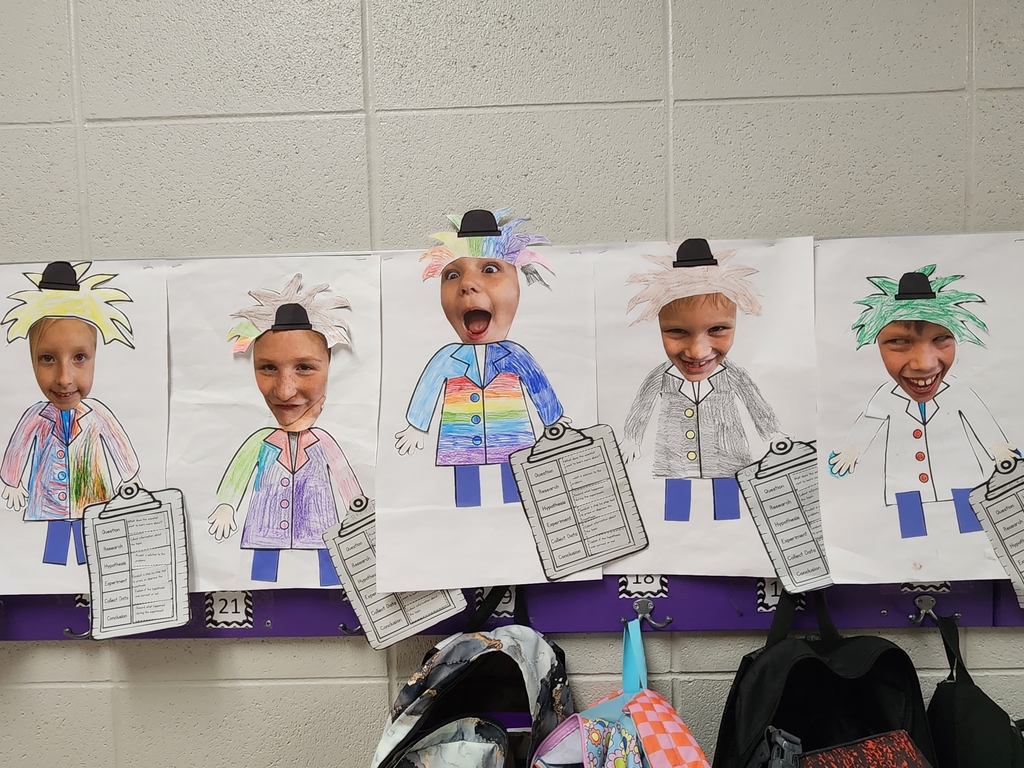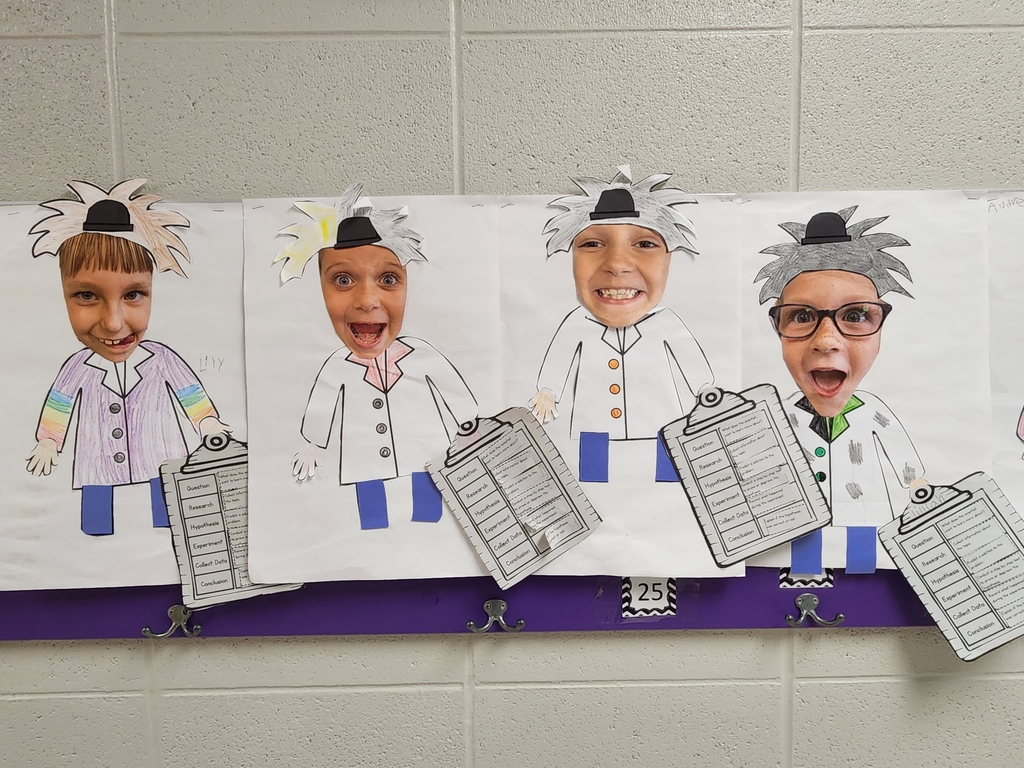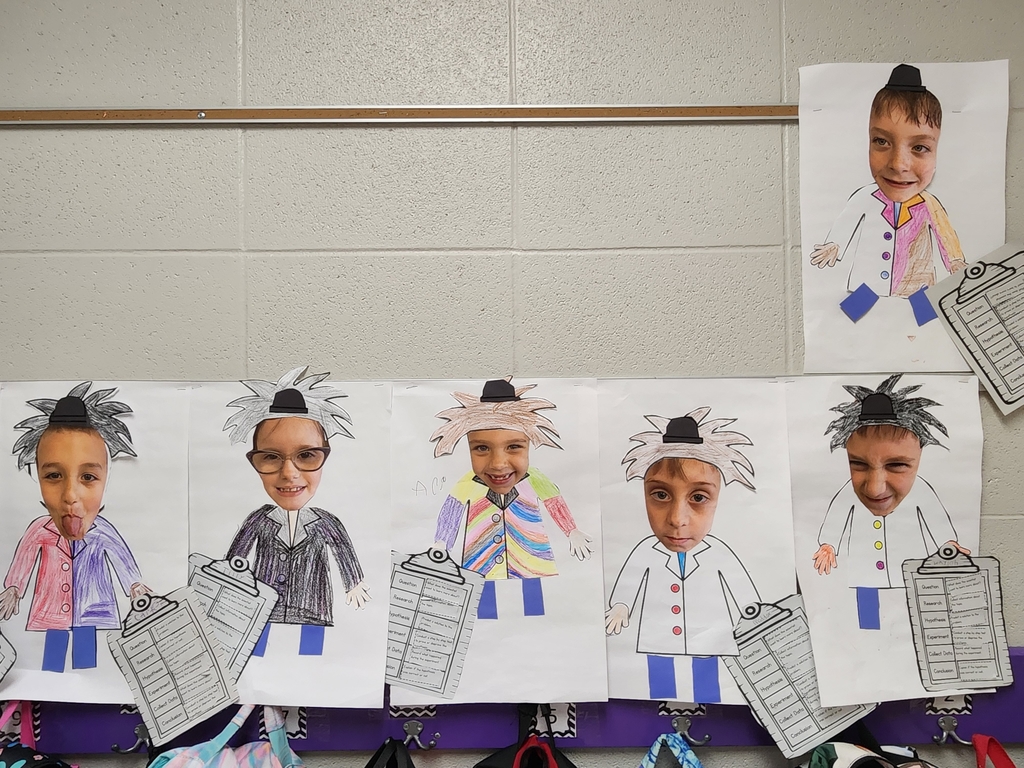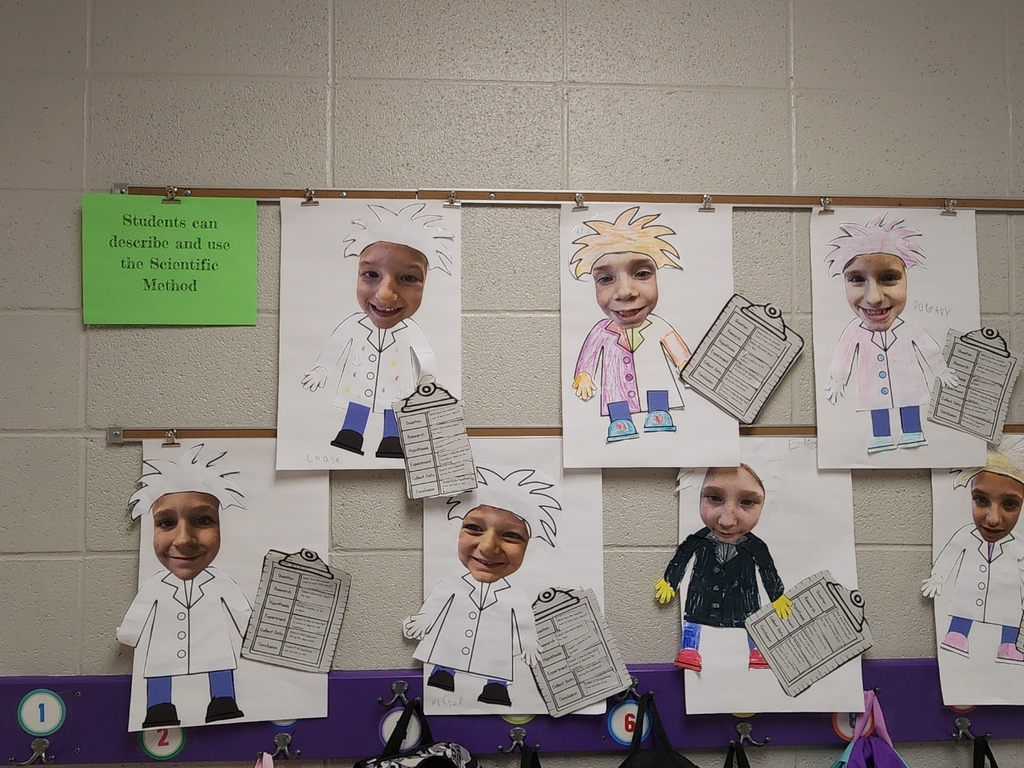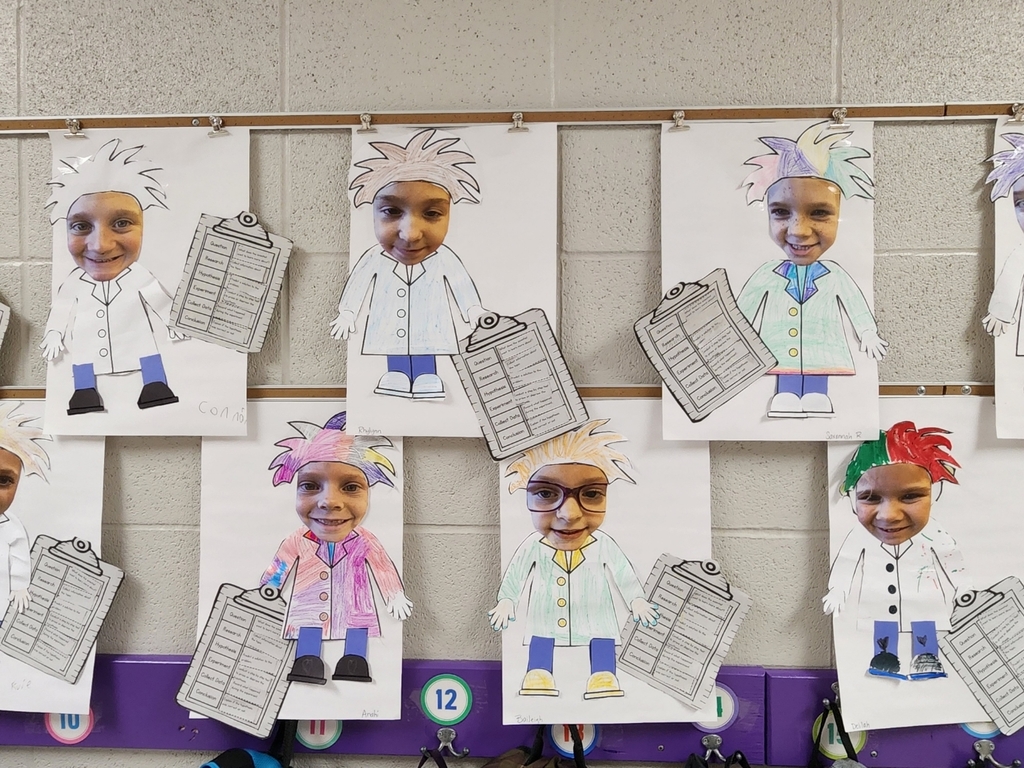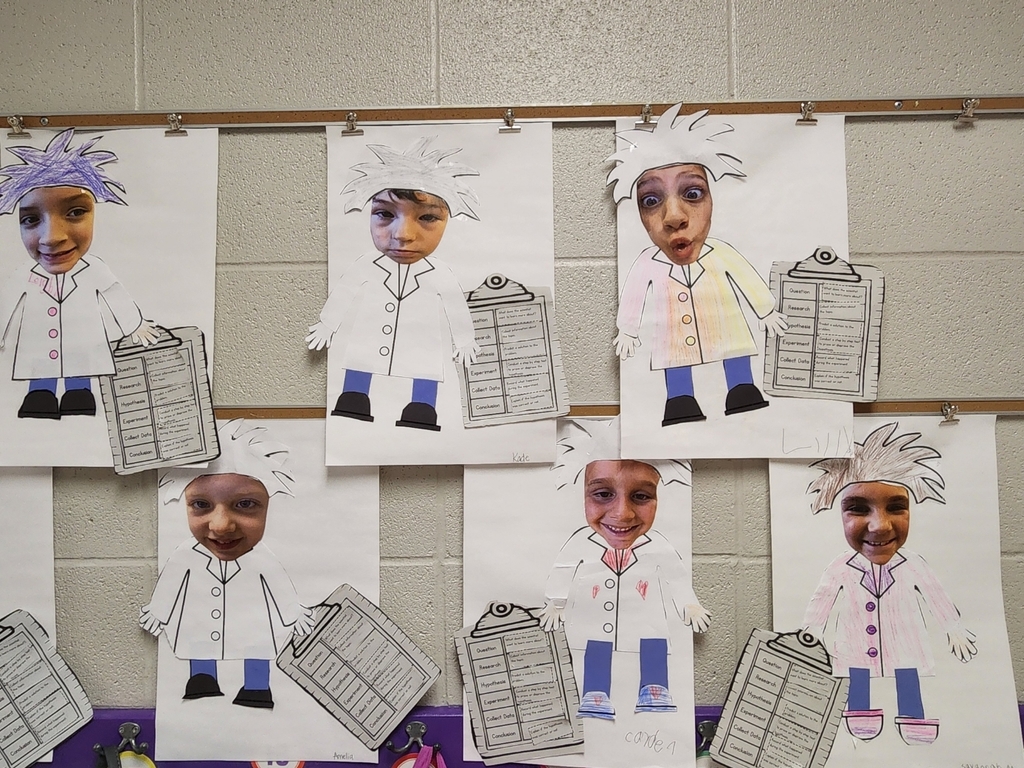 Nike staff showed support by wearing pink for Coach Missey's wife, Melanie Missey, who went through surgery today. #FightlikeMel #mvnation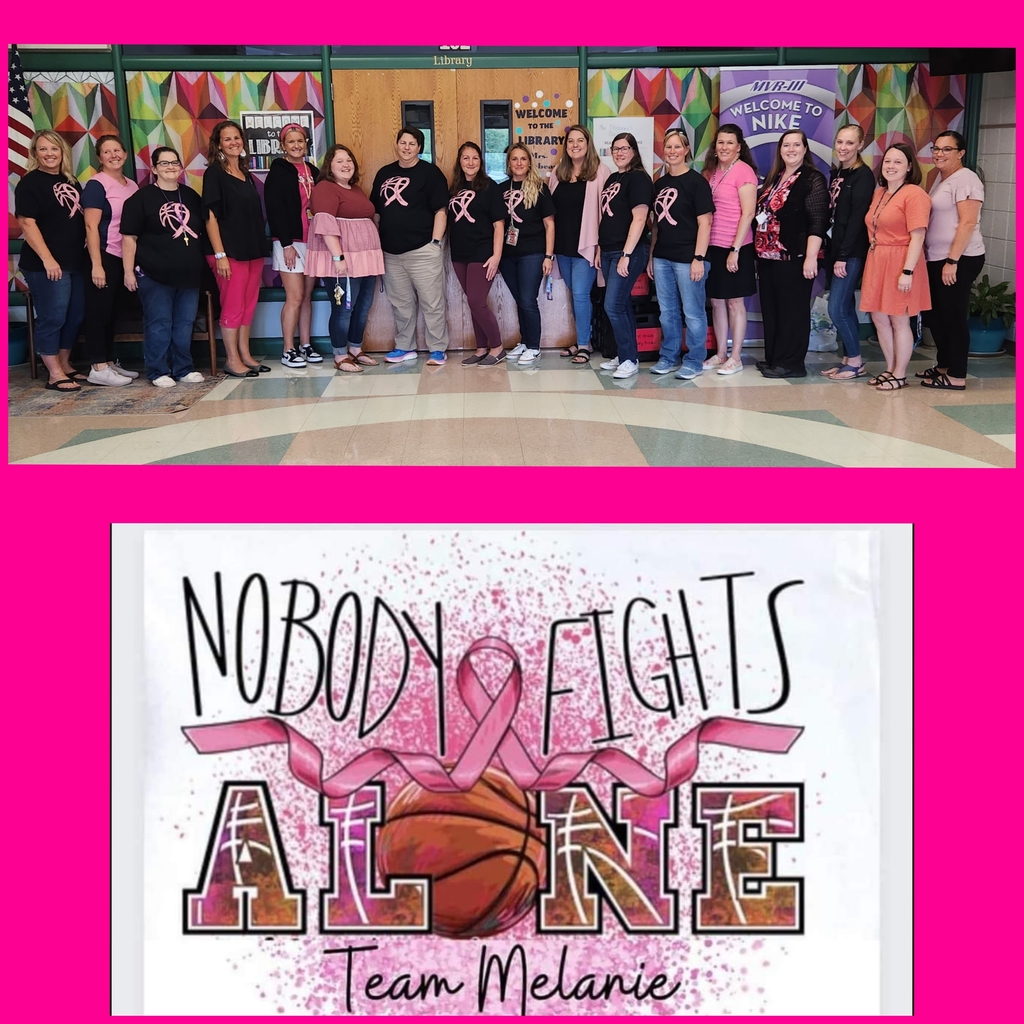 Nike Scouts & Families~ Don't forget that our Bobo's Fundraiser is still going on! Orders & Payment are due this Friday, September 15th.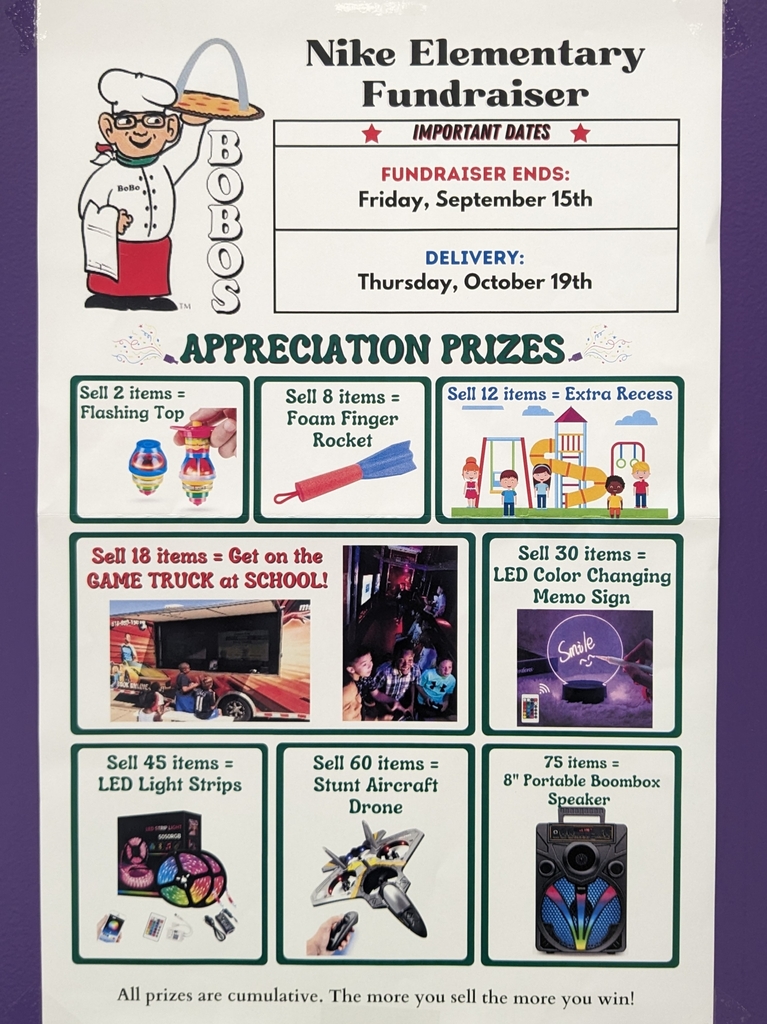 Nike PTO will meet tonight at 6:30 in the Nike library. We will discuss the movie night this Friday and other fun upcoming events. We hope you can make the meeting!

Do you know how vowels make a different sound when they are followed by a double L? Then they practiced words ending with -zz. Second graders discussed and practiced writing words!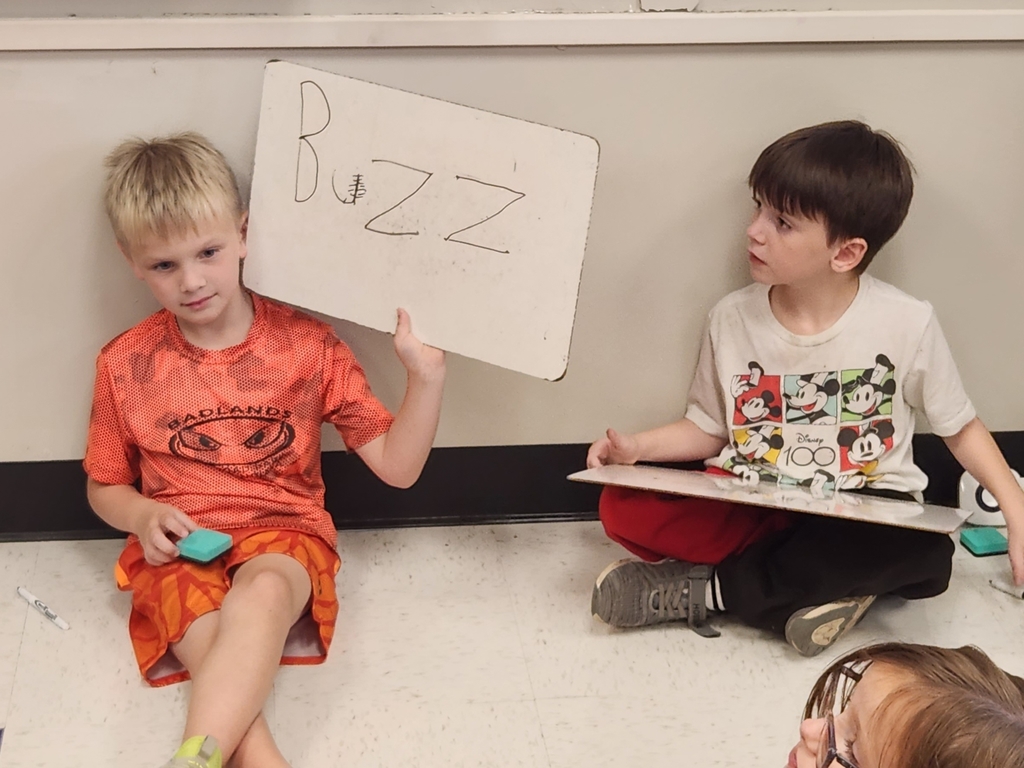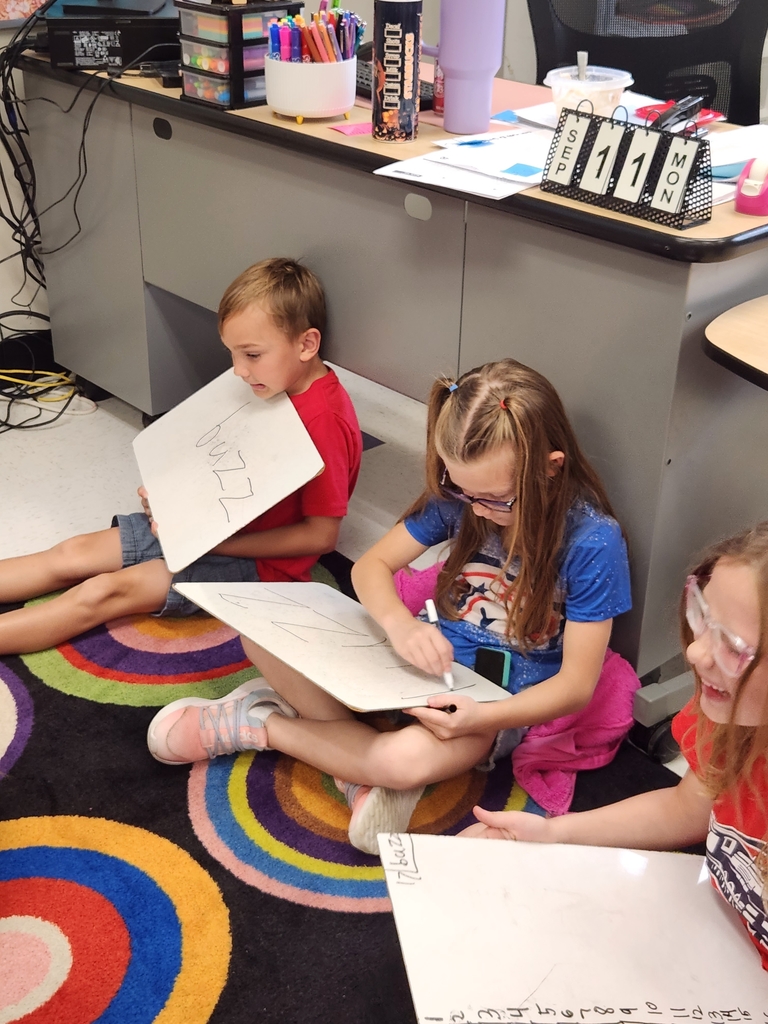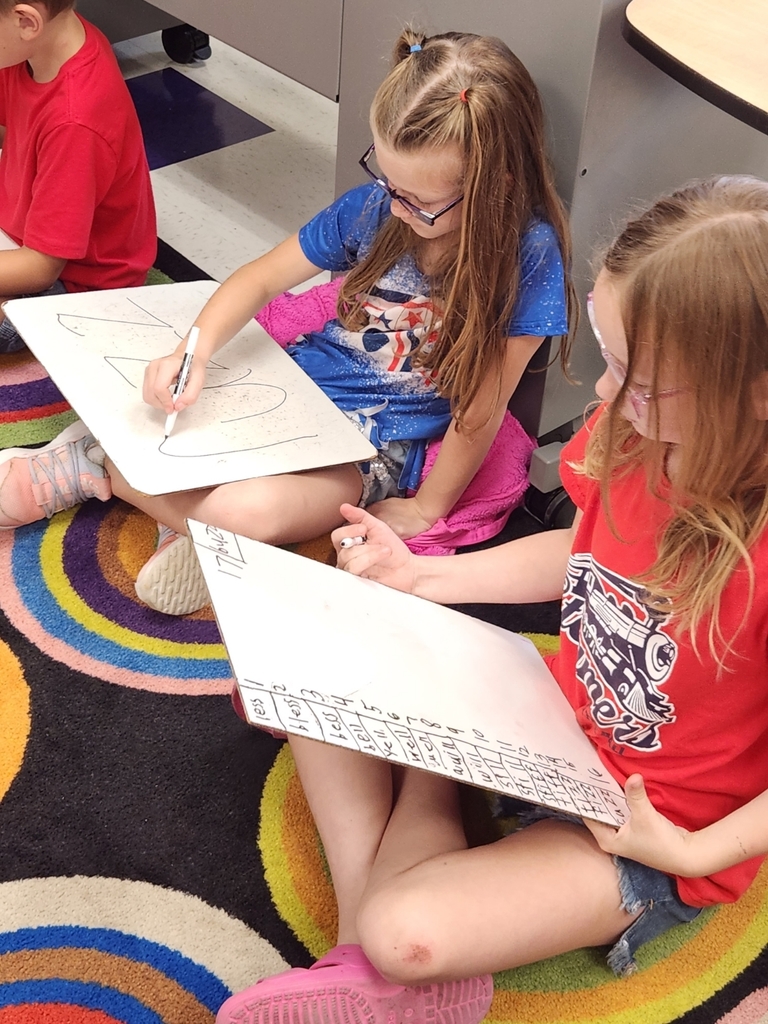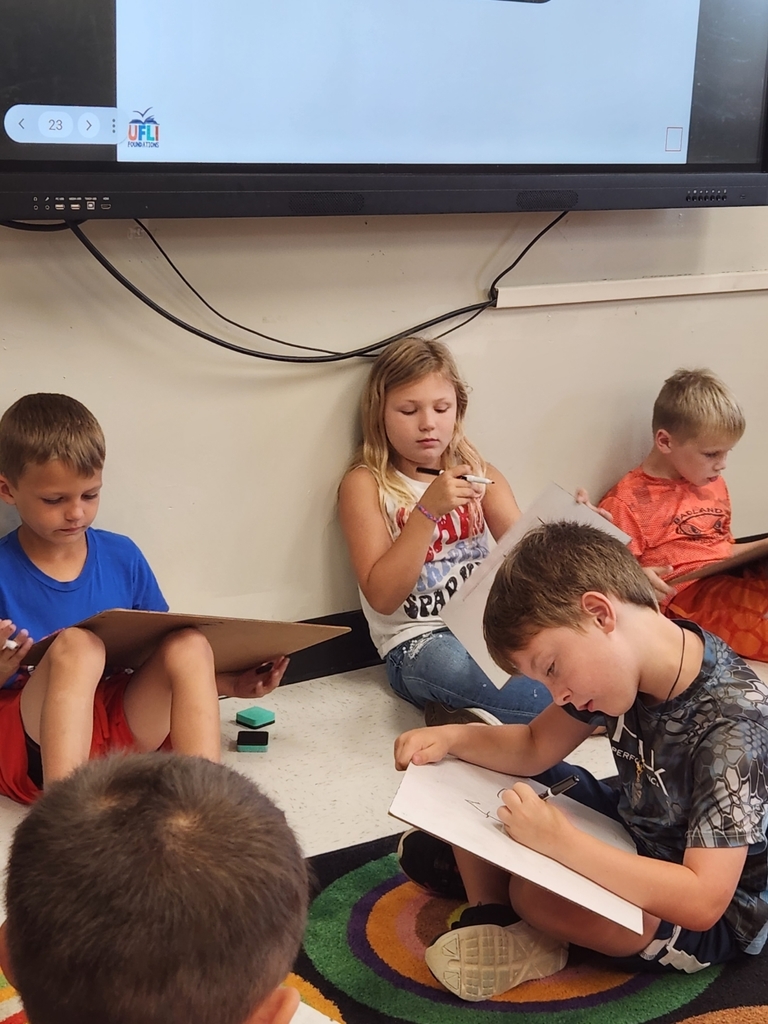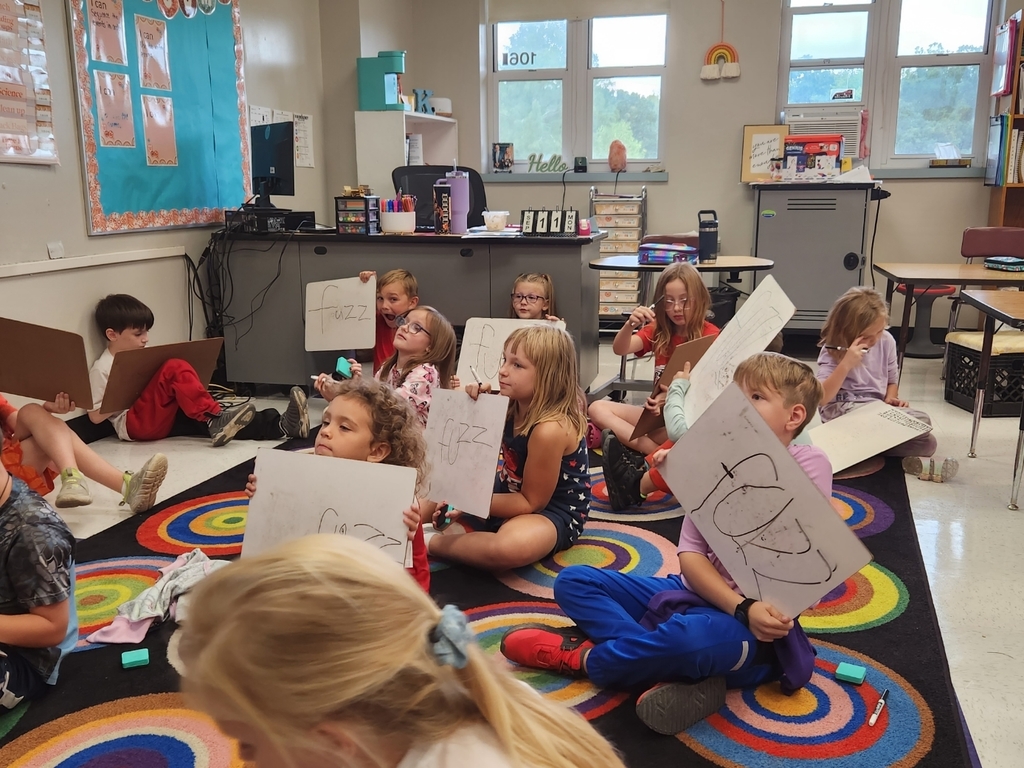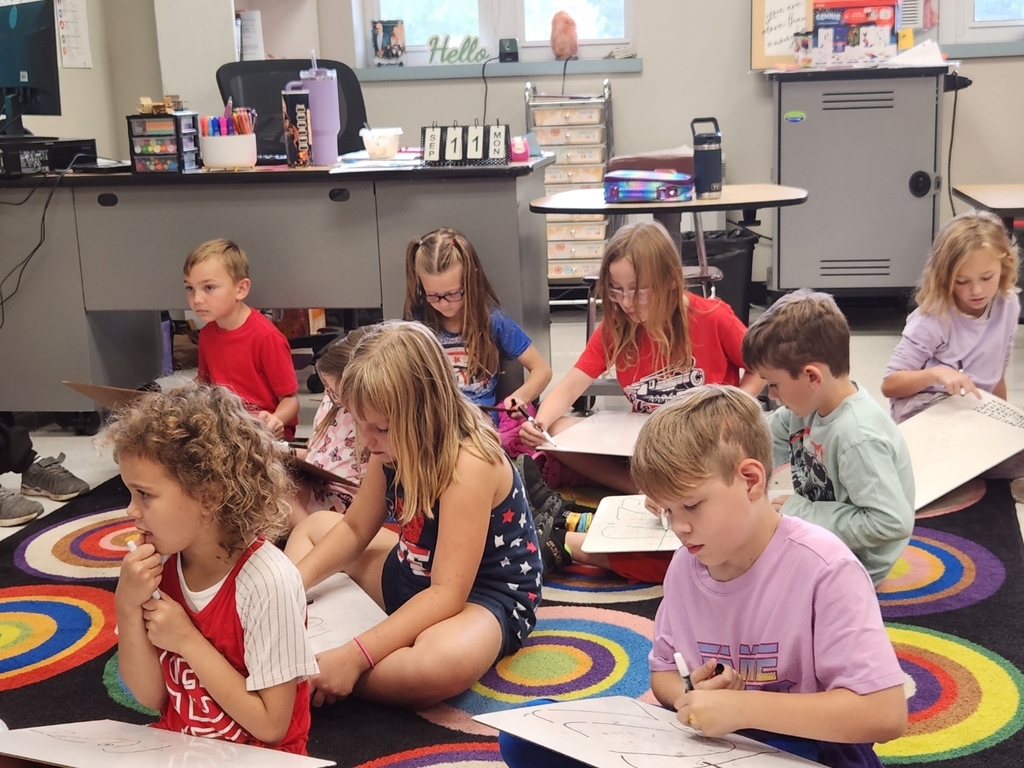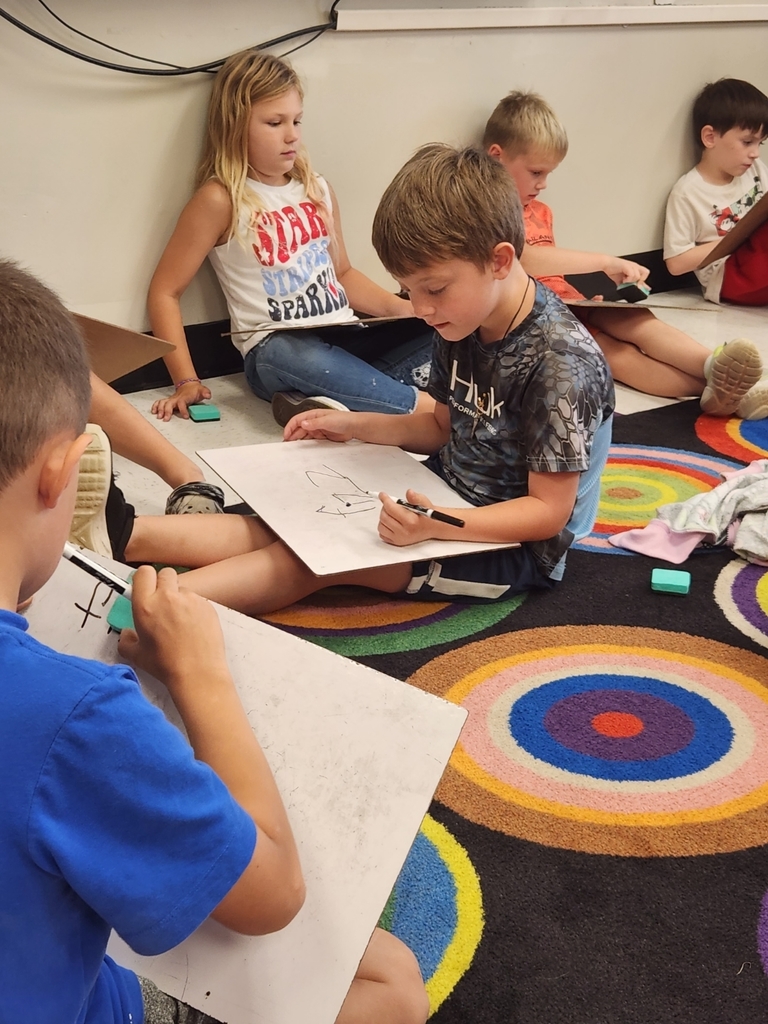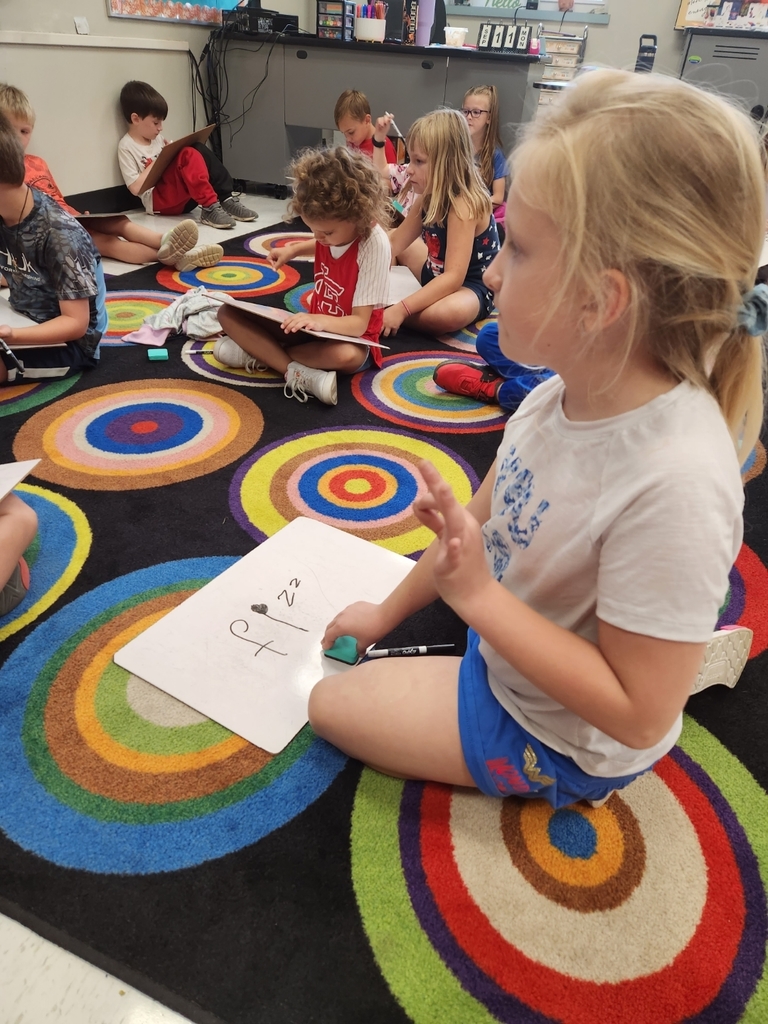 First graders are reviewing 3D shapes. Ask your first grader the difference between a cube, rectangle, triangular prism, cone, pyramid, sphere, and cylinder! #mvnation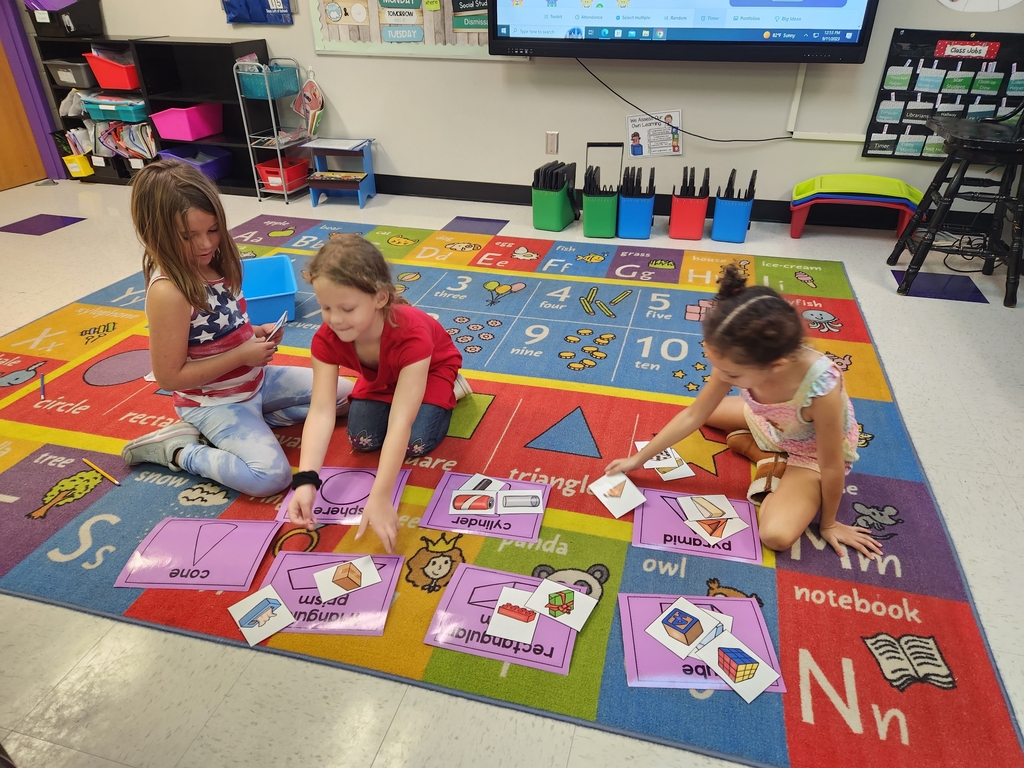 Second graders are reviewing nouns. Students were able to list a person, place, and things independently. They started discussing proper nouns. Ask your second grader for an example of a common noun and proper noun. #mvnation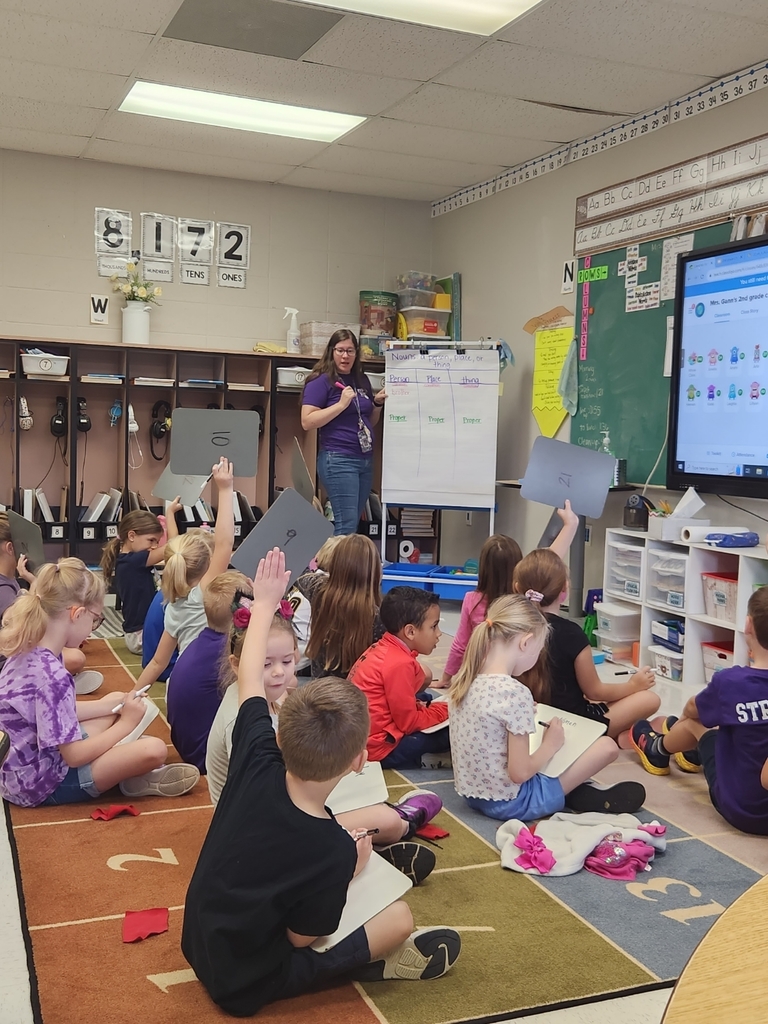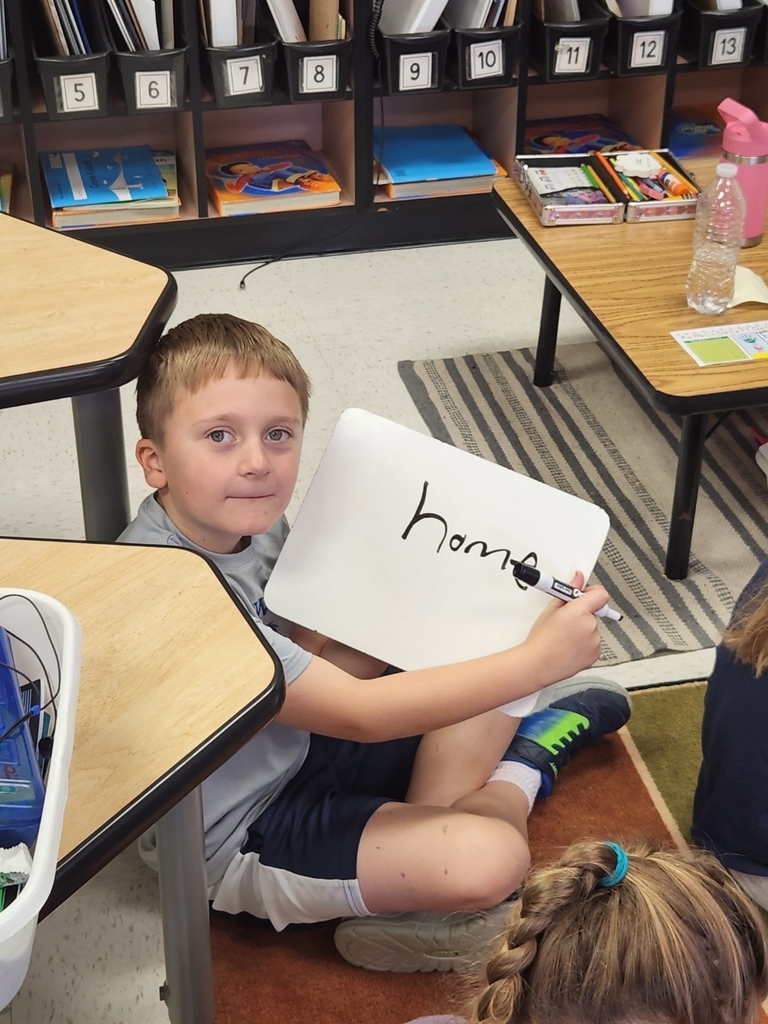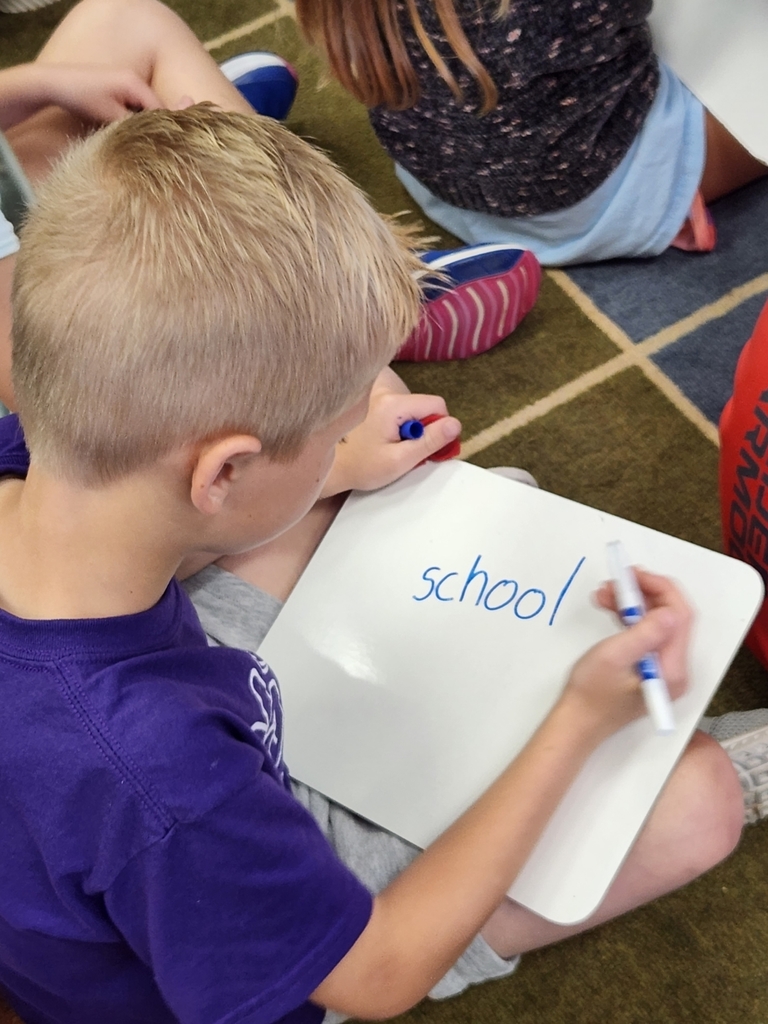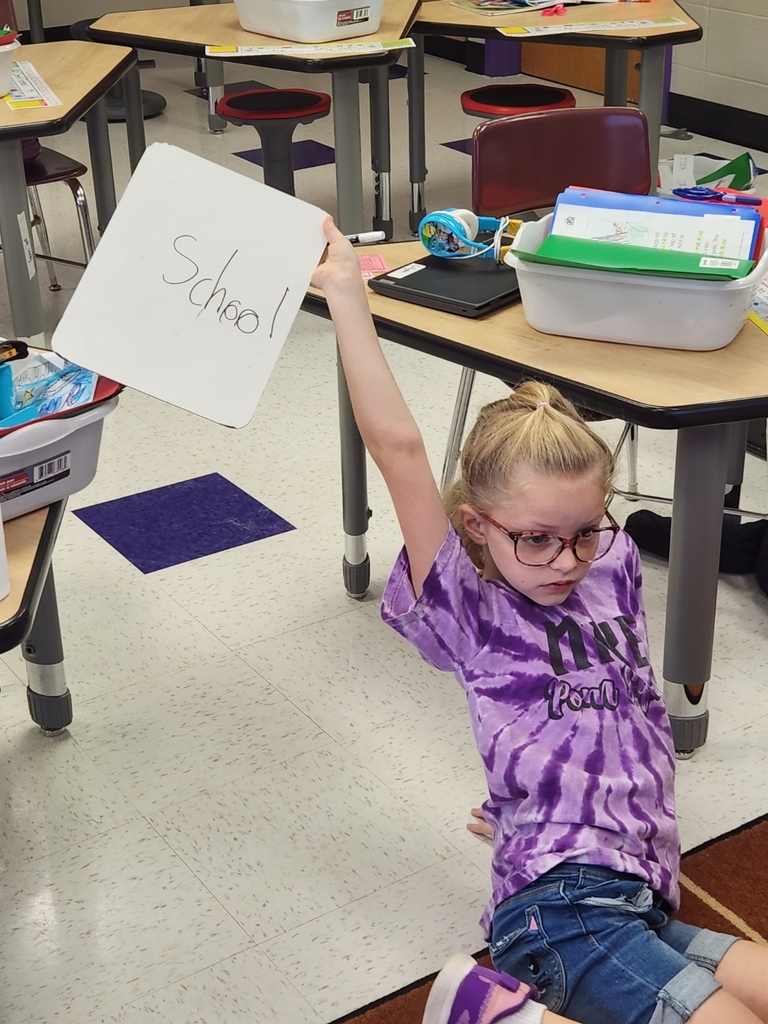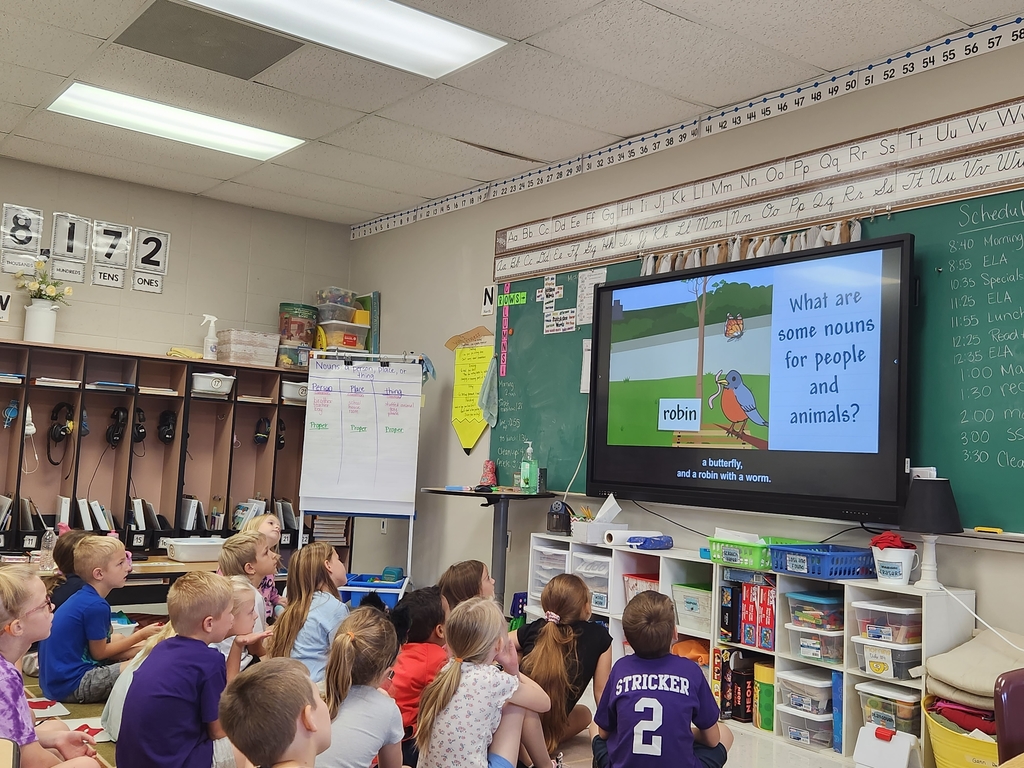 Kindergarteners are learning about sharing and listening. They are sharing their favorite things and then students are drawing portraits of each other. #mvnation