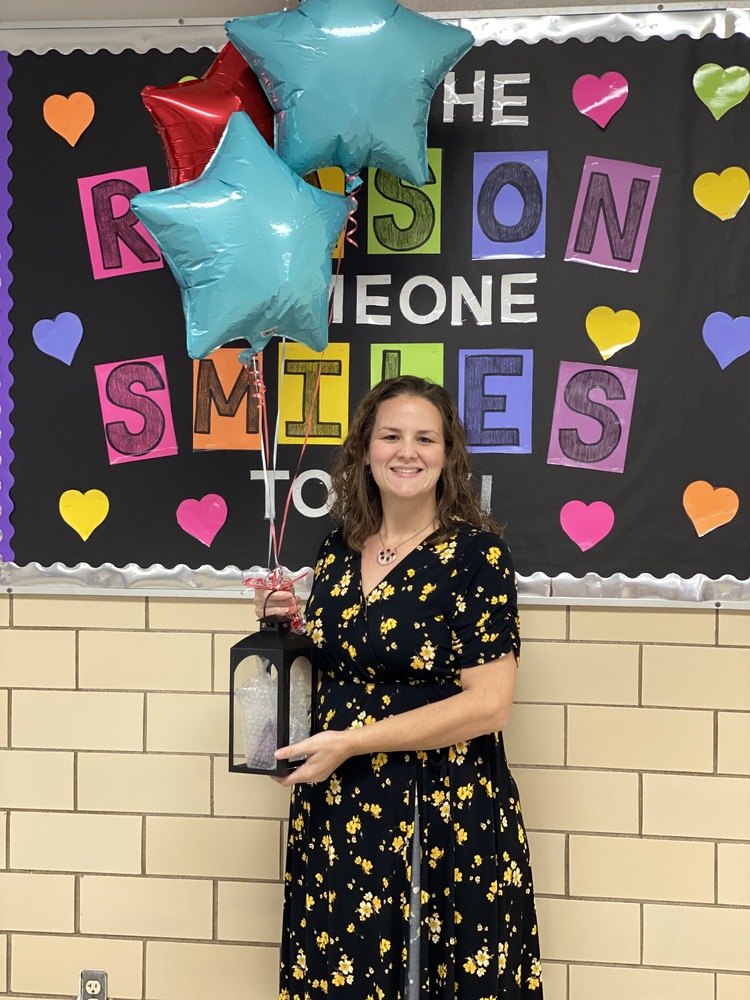 Tollison Named Outstanding Assistant Principal
MVR-III School District
Wednesday, December 09, 2020
Each year, the Missouri Association for Elementary School Principals (MAESP) honors educational leaders who ensure that Missouri's children acquire a sound foundation for lifelong learning and achievement. Jessica Tollison, Assistant Principal of Pacific Intermediate was named Outstanding Assistant Principal for the South Central Region. Tollison is one of eleven Assistant Principals in the state of Missouri nominated for this award.
Jessica Tollison is in her second year as the Assistant Principal at Pacific Intermediate within the Meramec Valley School District. Before coming to Meramec Valley, she was the Assistant Principal at Edgar Murray Elementary School within the St. Clair R-13 School District. Prior to becoming an administrator, Tollison was a teacher in the Washington School District for 14 years where she taught 7th and 8th grade Language Arts, 4th grade, and 5th grade. She earned her Masters in Educational Administration from Missouri Baptist University and her Specialist from Lindenwood in Educational Administration. Tollison is currently working on her Doctorate degree through Missouri Baptist University. Pacific Intermediate Principal, Matt Agee, noted, "Jessica has been an essential part of the amazing work we have been doing at Pacific Intermediate. It's great to see her peers have recognized what she has accomplished for our kids and our community by honoring her as Outstanding Assistant Principal."
Criteria established by MAESP require the individual to be a full-time assistant principal supporting one or more learning communities. The Assistant Principal must demonstrate evidence of outstanding support and contributions to the school community and the potential to contribute to the education profession as a school principal. Tollison is recognized for being committed to supporting excellence in the school community, being involved in helping to develop programs designed to meet the needs of all students, and for developing relationships with parents, staff, and the overall community. MVR-III Superintendent, Dr. John Mulford, states, "We are proud of Mrs. Tollison and know how deserving she is of this award. Her love and compassion for both students and staff is unparalleled. There is no doubt she will be an impactful school leader for many years to come." The Outstanding Assistant Principals will be recognized at the annual MAESP Leadership Conference in February 2021.