Pacific High School speech team have a way with words and proved it this week. The team placed first among the seven-team meet hosted by Owensville High on February 13th. The following students placed first for Pacific:
Emma Patton, Prose Reading
Megan Patton, Storytelling
Emerson Steger, Radio Speaking
Jay Nahm, Dramatic Interpretation
Josh Liebhart & Maddie Cook, Duet Acting
Maddie Cook & Emma Patton, Duo Interpretation
Emerson Steger, Humorous Interpretation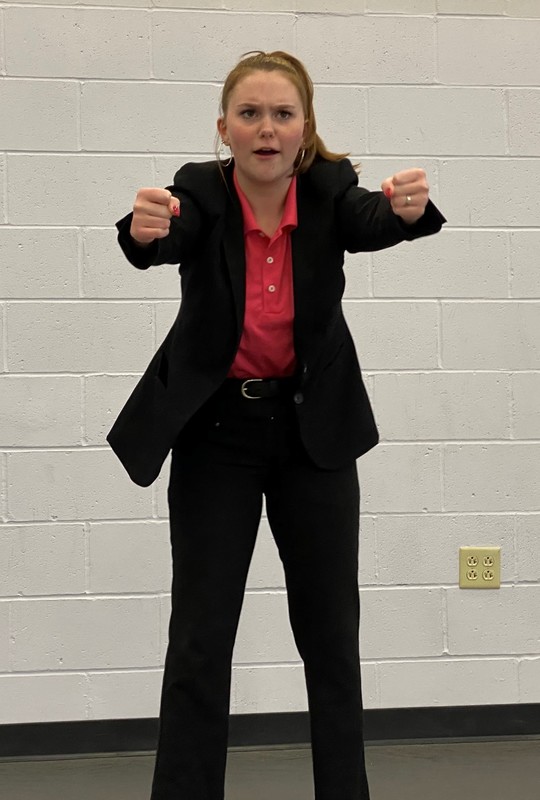 Pictured is Emerson Steger practicing her first place winning Humorous Interpretation.
Three days later (February 15th) and the PHS speech team finished first at the Osage High School 17-team meet. Special congratulations to the Pacific students who won tournament championships:
Riley Cook: 1st place Champion in Radio Speaking
Maddie Cook & Josh Liebhart: 1st place Champions in Duet Acting
The following students also placed for Pacific:
Emerson Steger: 2nd place, Radio Speaking
Jay Nahm: 2nd place, Original Oratory
Maddie Cook: 2nd place, Storytelling
Josh Liebhart: 3rd place, Poetry Reading
Emma Patton & Maddie Cook: 3rd place, Duo Interpretation
Jay Nahm: 3rd place, Dramatic Interpretation
Jonah Sprick & Tad Monnig: 4th place, Duo Interpretation
Tad Monnig: 5th place, Prose Reading
Emerson Steger: 6th place, Humorous Interpretation
Carson Law; 6th place, Storytelling
The team is coached by Mr. Ed Kappeler. Team photo submitted by Lisa Cook.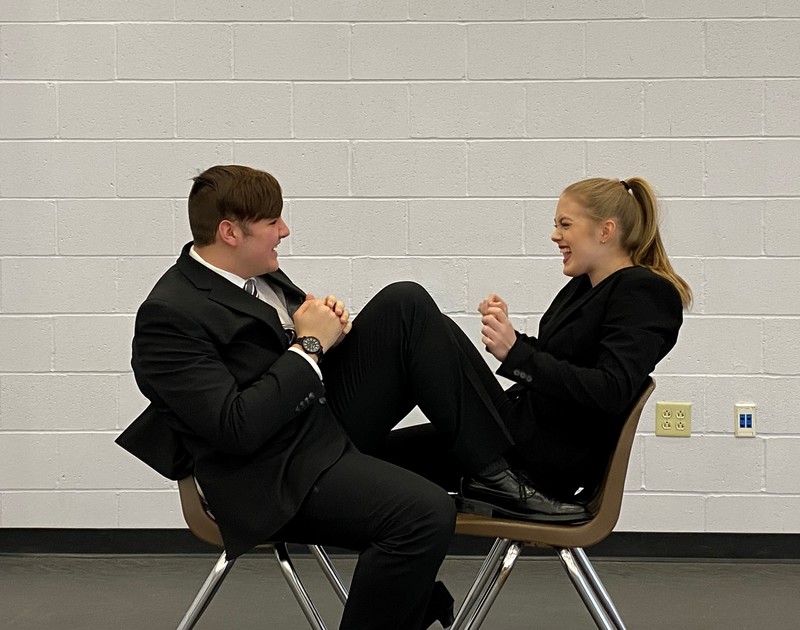 From left: Josh Liebhart and Maddie Cook practicing their performance.
Updated 2/18/20