EDIT MAIN
Dell Member Purchase Program
Dell's Member Purchase Program helps students, faculty, staff, friends and family of Meramec Valley R-III School District get the best pricing on Dell technology for their personal purchases. Take advantage of our educational discounts at: www.Dell.com/MPP/MeramecValleySD.
Dell's Member Purchase Program (MPP) is hosting our annual Labor Day Sale from August 26th through September 4th. This offer is for all faculty, staff & parents.
Shop through your member website: www.Dell.com/Dell4Education
Please note these are limited qty deals and must be purchased online. Let me know if you have any questions.
Members can shop at: https://www.Dell.com/Dell4Education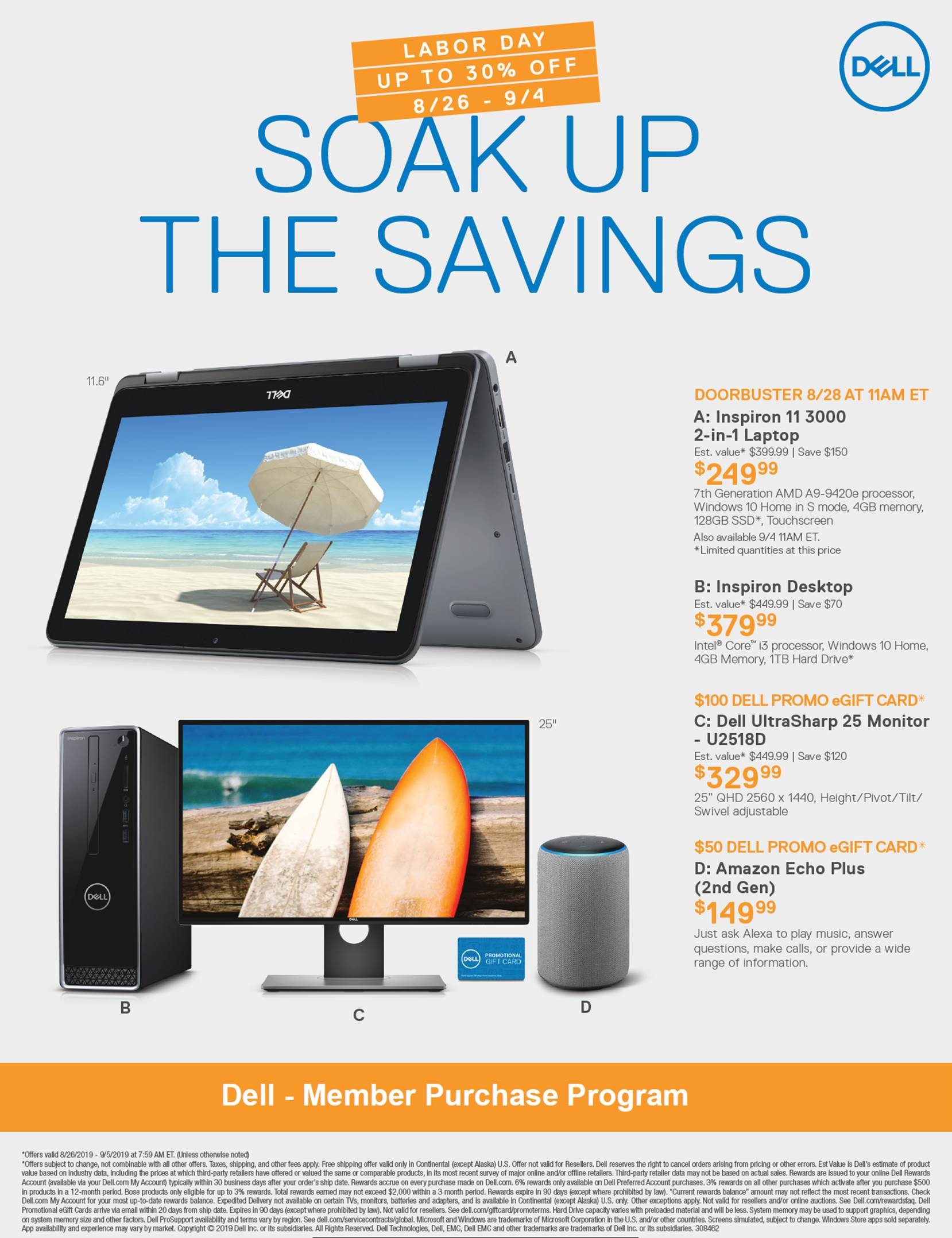 ***Dell does not recommended this product line for connected classrooms, or any K12 environment that might be supported by the school's IT department. These systems are recommended for personal use.