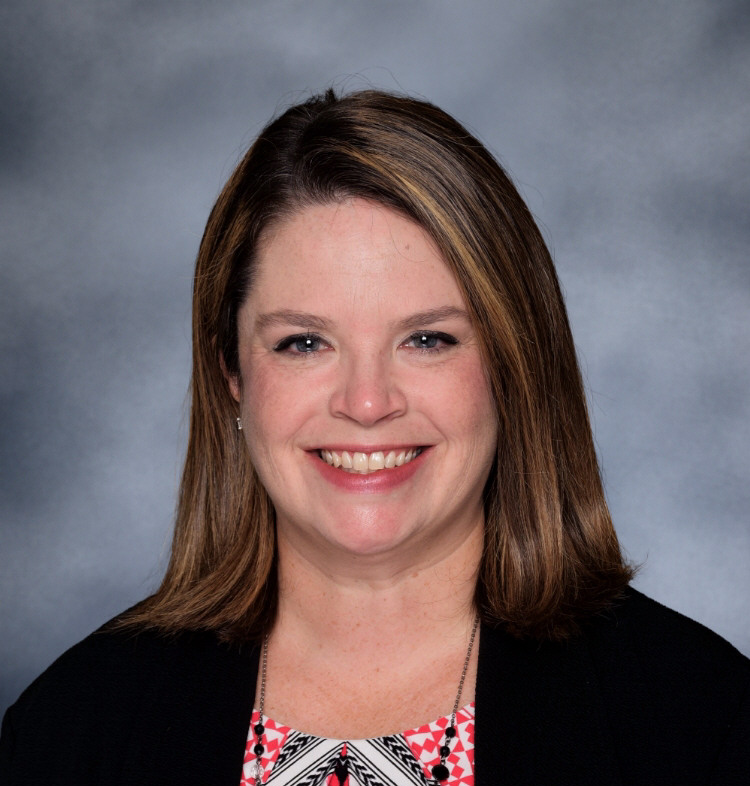 SUPERINTEDENT - DR. CARRIE SCHWIERJOHN
Get to know Dr. Carrie Schwierjohn (pronounced Swear-john or Dr. Carrie)
Communication
Dr. Schwierjohn believes communication is key to effective leadership, particularly in a school district. Dr. Schwierjohn will continue weekly updates to the Board of Education, weekly messages to all staff, bi-monthly communication with the district administrative team, a special spotlight the parent/community monthly newsletter the Tomahawk Tribune, and an informal parent and community meeting the first Monday of every month at Little Ireland called, Coffee with Dr. Carrie.
Innovation
Dr. Schwierjohn believes the job of the school district is to make sure every student is well-prepared to thrive and succeed, today and in the future. MVR-III strives for quality instruction which includes innovation, hands-on learning, and skills to help our students achieve their goals. Innovative practices new to MVR-III in 2021-22 include: expanding STEM labs and Project Lead the Way (PLTW) courses to PreK-6th grades, Trimester scheduling for Pre K-12th grades, and new College/Career planning courses and staff at Riverbend and PHS.
Relationships: We are each a Difference Maker!
Dr. Schwierjohn also believes in each person's ability and power to make a positive difference in someone's life, our school, or community. Our district mission is, Together we Can Make a Difference in Doing What's Best for Kids! Tying into this mission and into our 8 Pillars of belief, the MVR-III school district will begin to recognize and celebrate student and staff Difference Maker's each month, for those exemplifying our mission and common beliefs.
Dr. Schwierjohn's Background
This is Dr. Schwierjohn's 22nd year in education, serving the past three years as the Assistant Superintendent of Curriculum and Instruction in the Meramec Valley R-III School District. Dr. Schwierjohn began her teaching career as a fourth-grade teacher on Whiteman Airforce Base in the Knob Noster School District, before returning home to St. Louis as a kindergarten through fifth grade teacher in the Ferguson-Florissant School District. Dr. Schwierjohn joined the administrative ranks as a Dean of Students at Confluence Academy, then as an elementary principal in the Warren County School District. Prior to joining Meramec Valley, Dr. Schwierjohn served as a Director of Assessment in the Wentzville School District. Throughout Dr. Schwierjohn's career she has focused on meeting the needs of all learners, while promoting high expectations and innovative practices to help each student find success.
Dr. Schwierjohn completed her B.S degree in Early Childhood and Elementary Education and her Master's degree in Educational Administration from the University of Central Missouri, Warrensburg. In 2011, Dr. Schwierjohn earned her doctorate in Educational Leadership from Lindenwood University, and shortly after joined the Lindenwood University staff as an adjunct professor teaching the final Capstone course to other education doctoral candidates. Dr. Schwierjohn has since supervised and published over 10 educational research studies, and is currently an adjunct professor at William Woods University. In this role she is supervising ongoing research studies of best practices and innovative methods in the field of education today.
Dr. Schwierjohn's Transition into Interim Superintendent
On July 1, 2021 Dr. Schwierjohn shared this Letter to the Community, which includes her personal introduction, as well as information about her family and vision.
During this time of transition for the district, Dr. Schwierjohn will take every opportunity to immerse herself into the entire MVR-III community. Dr. Schwierjohn's transition plan includes attending parent organization meetings and individual building events, in addition to meeting with community and school groups/organizations. During this process, Dr. Schwierjohn will be hearing from students, staff, parents, and the community to gain input and feedback on our District Strategic Plan, while sharing exciting updates and progress on our Prop 1 no-tax increase bond issue projects.