PROPOSITION 1: PROMISE, PURPOSE, PROGRESS & SAFETY
PROMISE: Proposition 1 is a $17.9 million no tax levy increase bond proposal for the continuation of capital projects across the district. The District's long-term plan for facilities requires the use of capital improvement funds that will be made available through the passage of Proposition 1. Capital funds are limited due to the fact that 95% of the operational budget expenditures are committed to personnel, purchased services (i.e., utilities), and supplies.
PURPOSE: Funds generated by passage of Proposition 1 will be used for capital expenditures such as a major school addition to Zitzman Elementary, roofing and HVAC needs at multiple buildings, safety/security upgrades at all schools, technology upgrades, school buses, STEM labs, and other facility improvements.
PROGRESS: The largest project is the expansion of Zitzman, which will include a beautiful new main entrance facing Indian Pride Drive as well as new kindergarten and first grade classrooms, a full size gymnasium, library expansion, a safe room used as a storm shelter, improved parking and safety and accessibility enhancements. All elementary schools will have improved ADA accessible playgrounds with rubberized surfaces. Improved parking for Nike and Robertsville Schools and a full size track for Riverbend Middle School.
SAFETY: All buildings will have secure vestibules installed that will include electronically controlled entry devices, secured windows and video monitoring. The district will also install improved security measures with video monitoring.
Facility Master Plan: Riverbend & Zitzman
If you have additional questions, call the MVR-III Central Office at 636-271-1400 or visit www.mvr3.k12.mo.us.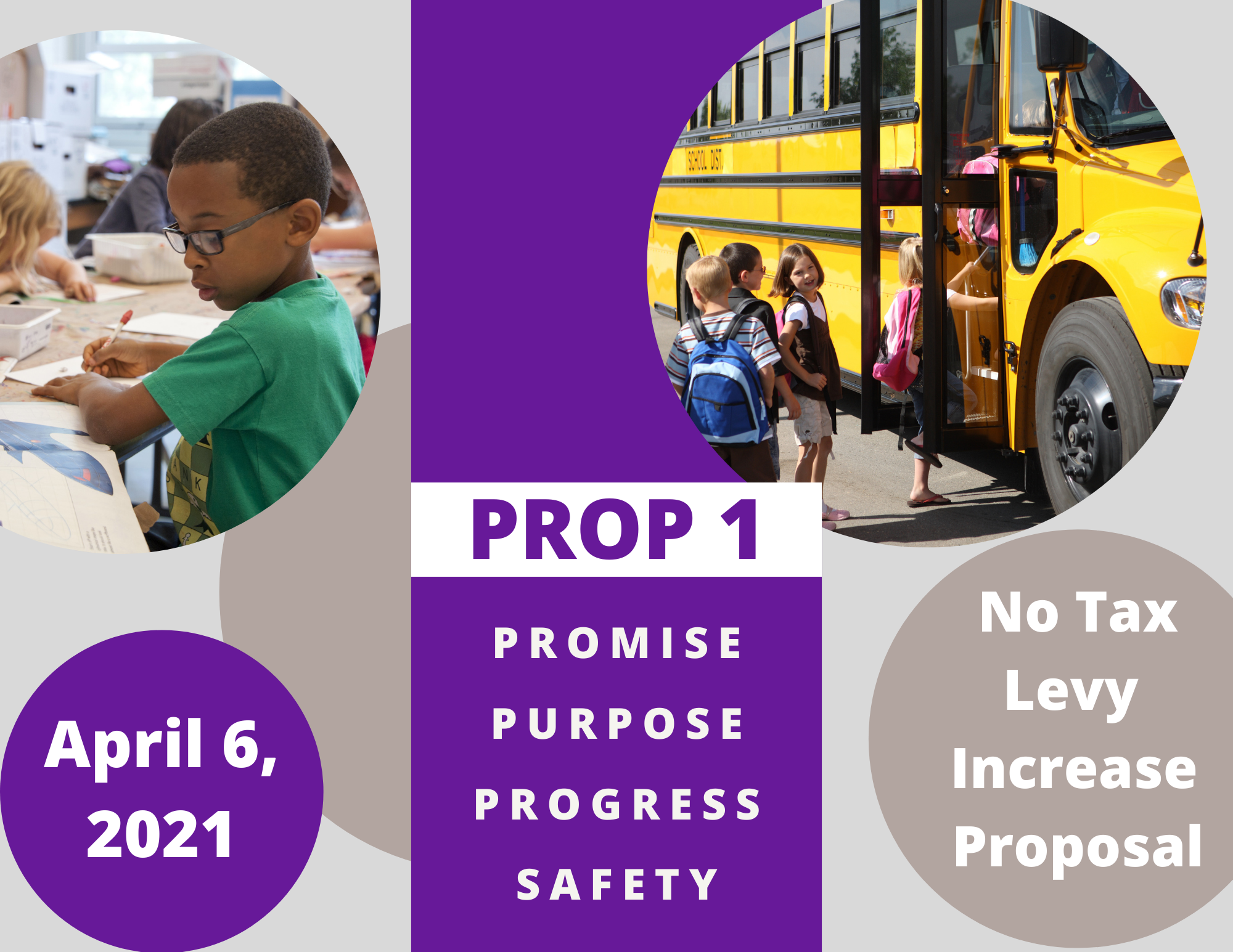 HOW WILL PROP 1 APPEAR ON THE BALLOT?

SHALL THE BOARD OF EDUCATION OF THE MERAMEC VALLEY R-III SCHOOL DISTRICT OF FRANKLIN, ST. LOUIS AND JEFFERSON COUNTIES, PACIFIC, MISSOURI, ISSUE GENERAL OBLIGATION BONDS IN THE AMOUNT OF $17,900,000 FOR THE PURPOSE OF RENOVATING, EXPANDING, IMPROVING, ACQUIRING, CONSTRUCTING, FURNISHING AND EQUIPPING SCHOOL BUILDINGS, SITES AND FACILITIES, INCLUDING THE ADDITION OF INSTRUCTIONAL SPACE AT ZITZMAN ELEMENTARY, SAFETY AND SECURITY IMPROVEMENTS, THE ACQUISITION AND INSTALLATION OF TECHNOLOGY INFRASTRUCTURE AND EQUIPMENT UPGRADES, THE ADDITION OF ADA-COMPLIANT PLAYGROUND EQUIPMENT, AND ACQUIRING SCHOOL BUSES? IF THIS PROPOSITION IS APPROVED, THE DEBT SERVICE LEVY OF THE SCHOOL DISTRICT IS ESTIMATED TO REMAIN UNCHANGED FROM THE CURRENT DEBT SERVICE LEVY OF $0.88 PER ONE HUNDRED DOLLARS OF ASSESSED VALUATION OF REAL AND PERSONAL PROPERTY.
PROJECTS BY SCHOOL
The project list was created through a collaborative process by the Facility Steering Committee, a group of parents, staff, students, and community members from each of our schools were represented. The Facility Steering Committee recommended improvements to include secure entrances at each school. These entrances would include an exterior and interior door with video surveillance systems to keep students and faculty safe. Visitors are admitted through the exterior door and must check in with a staff member immediately upon entry before gaining access to the rest of the school. Additional projects are listed by school below.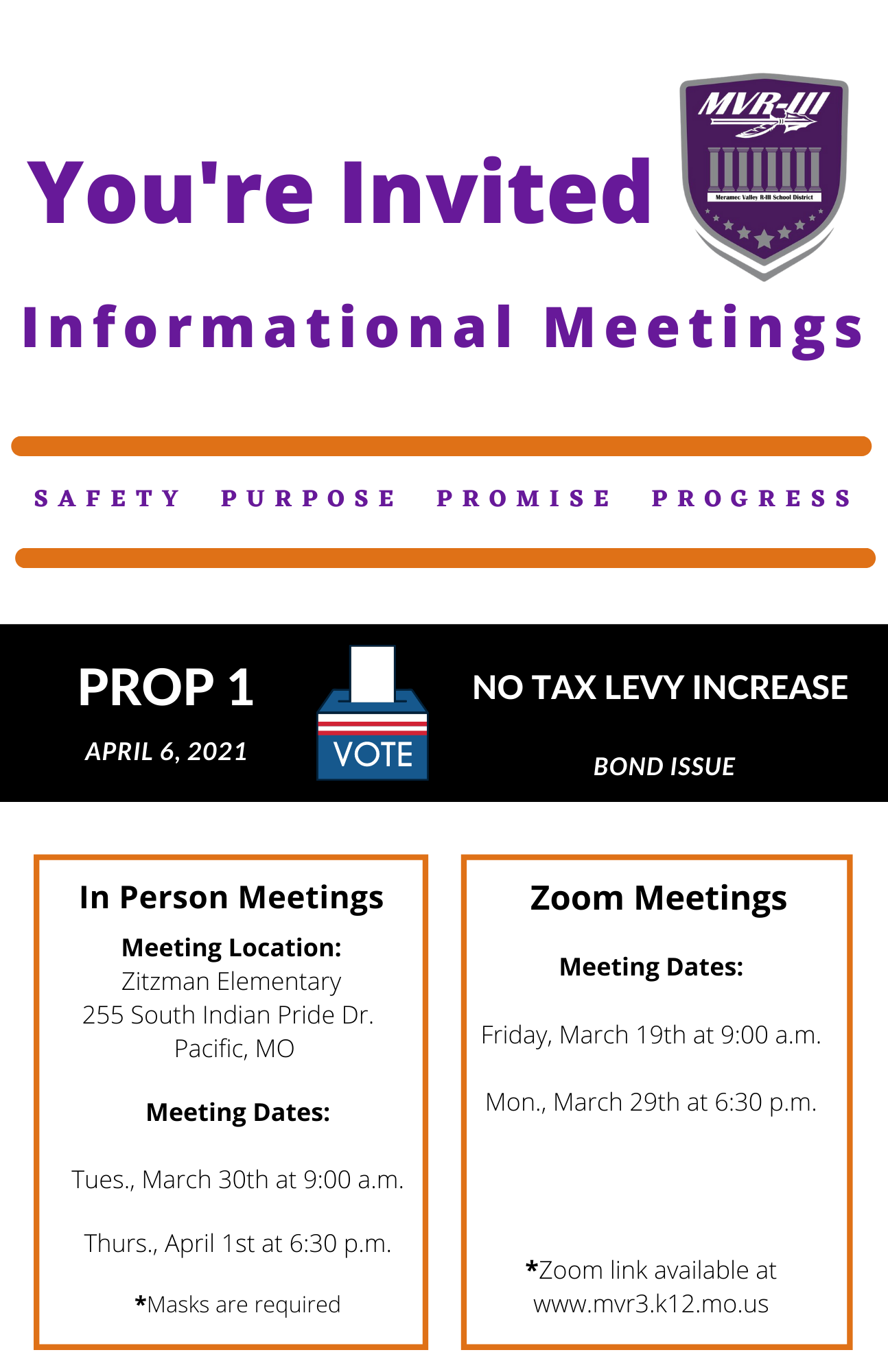 Zoom Access HereTopic: Proposition 1 Information Meeting #2
Time: Mar 29, 2021 06:30 PM Central Time (US and Canada)

Join Zoom Meeting
https://zoom.us/j/97262852461?pwd=MlFpMjVSTkgxRUVaVDZvc3Zqbnd6Zz09

Meeting ID: 928 3806 1509
Passcode: 585828

***Zoom link will be available 24 hours prior to the meeting.
Pacific High School
Secure foyer entrance

Library/STEM renovation

Additional parking

Baseball/softball field improvements

Upgraded security cameras
Riverbend Middle School
Secure foyer entrance

HVAC system replacement

Paved track

Recess area

Upgraded security cameras
Pacific Intermediate
Secure foyer entrance

Science lab renovation

Playground improvements including ADA accessibility

Upgraded security cameras
Coleman Elementary
Secure foyer entrance

Playground improvements including ADA accessibility

Upgraded security cameras

Office reconfiguration
Nike Elementary
Secure foyer entrance

Additional parking and lighting

Renovate Library/STEM area

Playground improvements including ADA accessibility

Upgraded security cameras
Robertsville Elementary
Secure foyer entrance

Additional parking and lighting

Playground improvements including ADA accessibility

Upgraded security cameras
Truman Elementary
Secure foyer entrance

Additional lighting for parking

Renovate Library/STEM area

Playground improvements including ADA accessibility

Upgraded security cameras
Zitzman Elementary
Secure foyer entrance

Kindergarten and first grade classroom addition (8 classrooms)

Gymnasium addition

Playground improvements including ADA accessibility

Upgraded security cameras
Doris Hoffman Early Learning Center
Secure foyer entrance

Upgraded security cameras
District Level Items
School bus purchases

Technology upgrades

District storage

Maintenance building
DRAFT FACILITY PLAN - ZITZMAN ELEMENTARY