Two Pacific High School students were recently selected as members of the Missouri All-State Band. Noah Carrico was named All-State for Jazz Guitar (placing 1st overall), and Julie Patton earned 2nd Chair Tenor Sax in concert band (placing 2nd overall).
High school musicians earning All-District honors are eligible to audition for All-State Band. Noah and Julie were joined by bandmates Lily Church (Clarinet) and Nolan Vilcek (Jazz Alto Sax) in auditioning on Saturday, December 3, at Hickman High School in Columbia, Missouri. PHS All-District percussionist Riley Cook was also eligible. Over 1400 other students from high schools across Missouri participated.
Nolan made callback auditions for Jazz Alto Sax, placing him in the top 13 in the state. This is Julie's second year earning 2nd Chair Tenor Sax. Noah had previously earned top 6 Jazz Guitar as a freshman, 1st overall as a sophomore, and 3rd place last year as a junior.
Both Julie and Noah will be attending the Missouri Music Educators convention at Tan-Tar-A in Lake of the Ozarks where they will rehearse and perform in the culminating session on Saturday, January 28.
All-State Selections Julie Patton and Noah Carrico: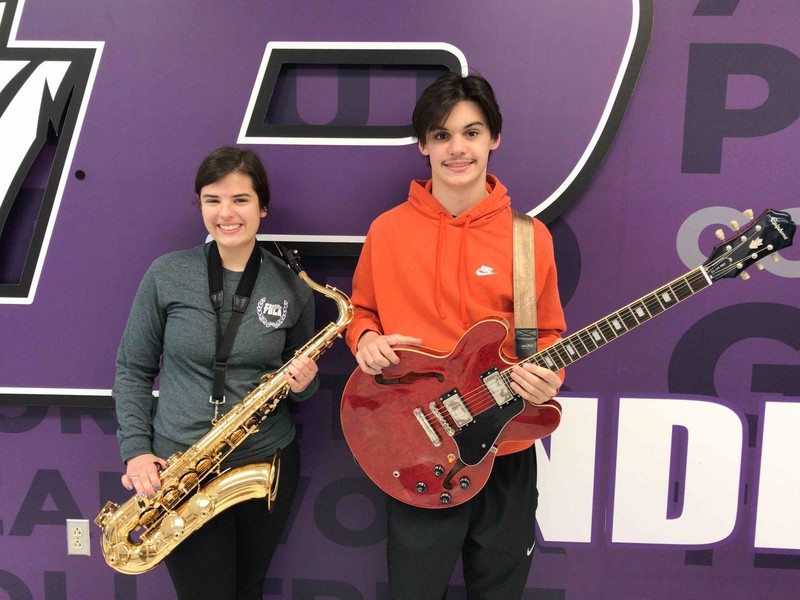 All-District Selections Riley Cook, Lily Church, Nolan Vilcek, Julie Patton, and Noah Carrico: