PHS Jazz Band students attend the Webster University Jazz Camp to sharpen their musical skills. Noah Carrico, Riley Book, Tori Dawson, and Bain Saulmon. You can see the PHS Band performances at home basketball games. #MVNation
Prop 1 Progress-- As promised, MVR-III is currently installing improved security cameras in all district facilities. This project is scheduled to be completed prior to the start of the new school year. #MVNation #ThankYou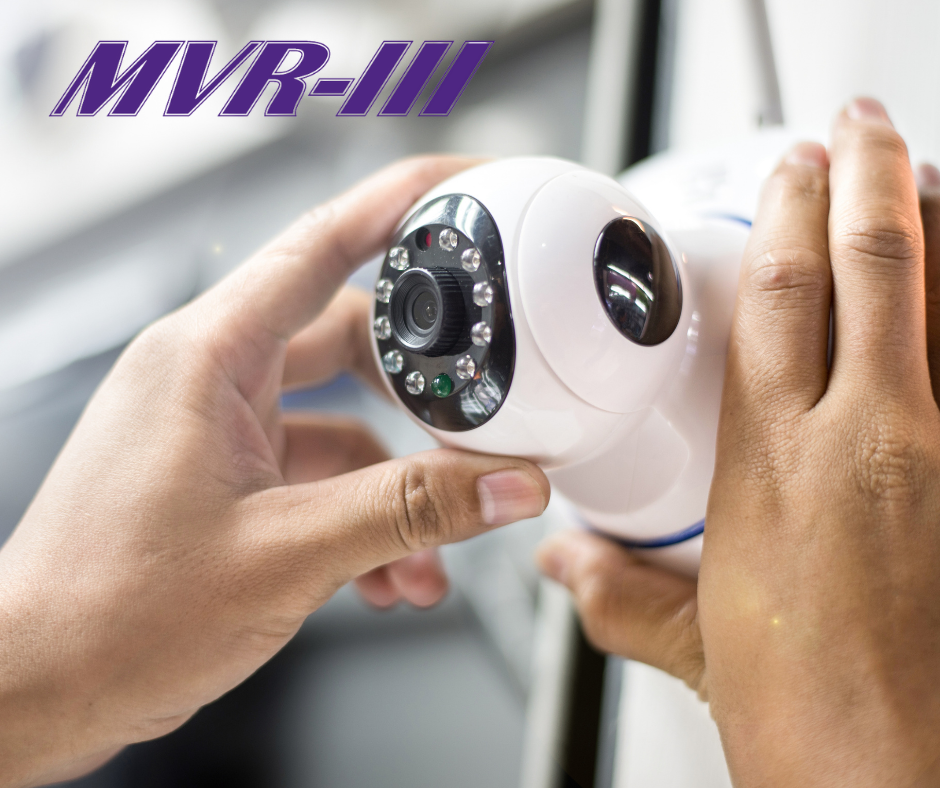 The Leukemia & Lymphoma Society Hero Squad is Unstoppable for A Cure! Coleman raised $2,918 for the Leukemia & Lymphoma Society adding them to the Hero Squad for the 2020 fundraising year. Read more about LLS Hero Squad at
https://www.herosquad.org/
. #MVNation #DifferenceMaker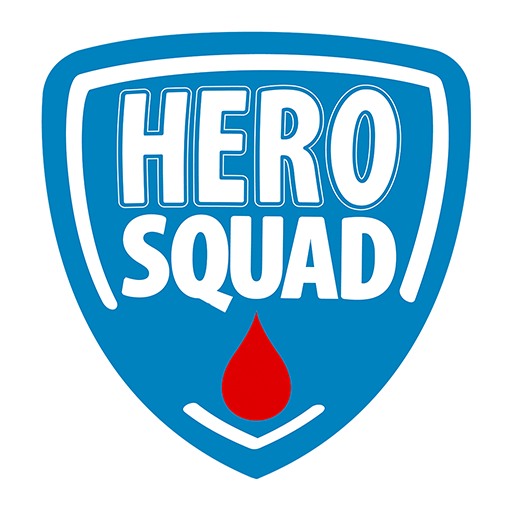 The MVR-III School District is partnering with the Franklin County Health Department to offer an optional COVID-19 vaccination clinic at Pacific High School. Use the link for more information and to reserve your vaccination:
https://www.mvr3.k12.mo.us/article/494376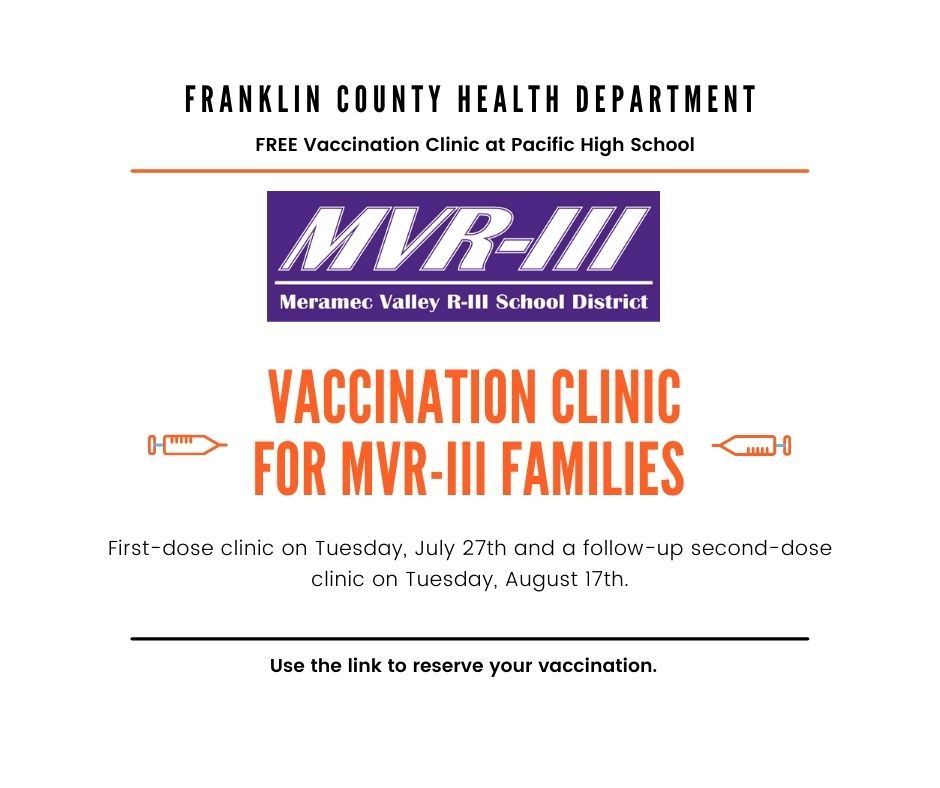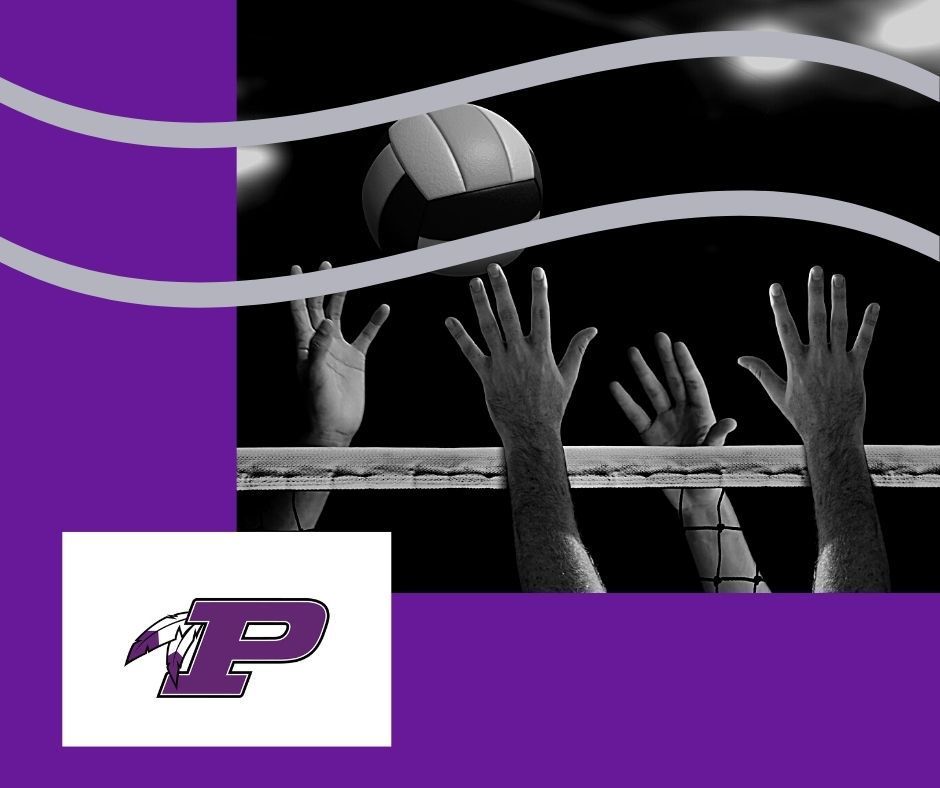 Pacific Eagles Annual BBQ to support the MVR-III Meal Program-- BBQ plates are $10 until they run out. Thanks you, Pacific Eagles! #DiffernceMaker #MVNation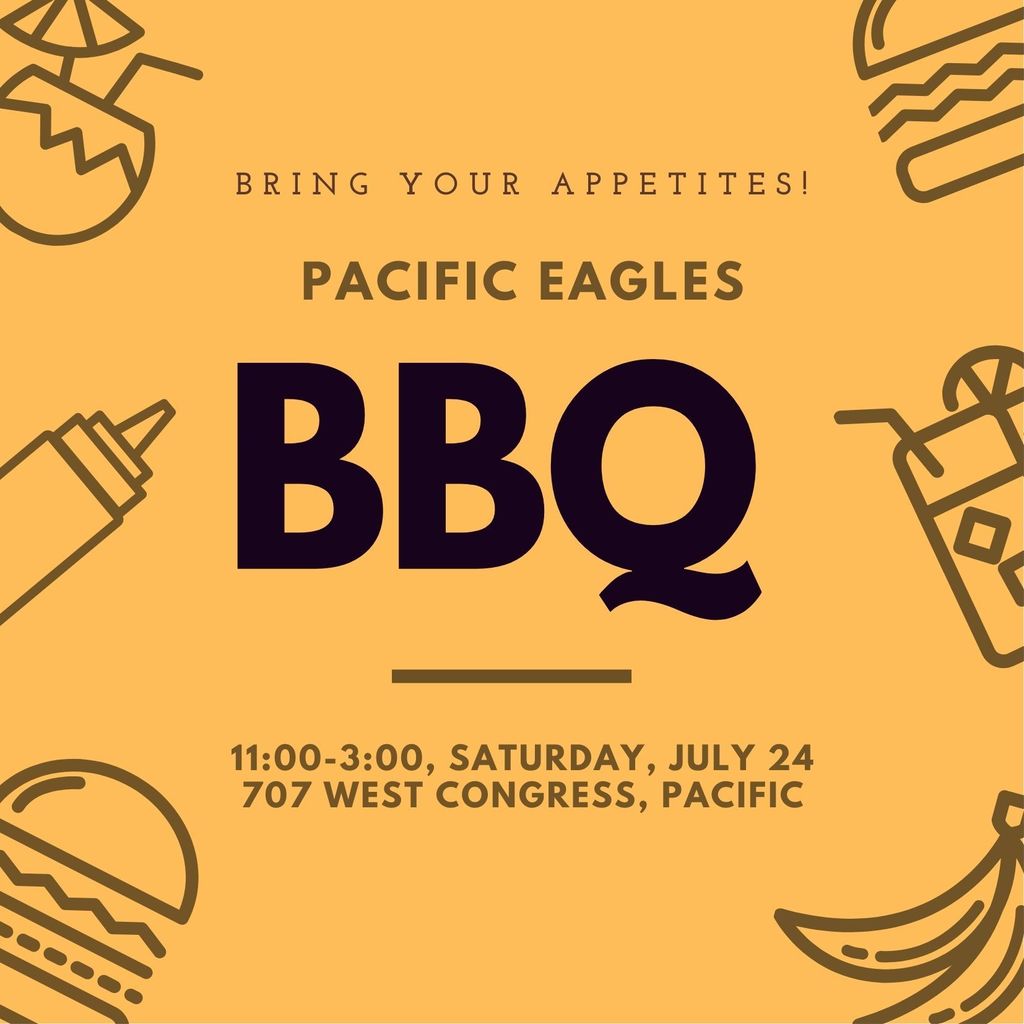 Oasis Tutors will hold an information meeting on Wednesday, July 14 from 10-11:30 a.m. in the Pacific High School cafeteria, 425 Indian Warpath Drive, Pacific, MO. Find out more at
https://www.mvr3.k12.mo.us/article/481745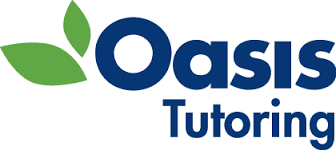 MVR-III Events for the Week: *Daily free breakfast/lunch at Pacific Intermediate & Robertsville Elementary from 12-12:30 p.m. *July 12-15 from 8-10 a.m. is the Cross Country Camp at PHS *July 13th from 4-6 p.m. is NHFC Free Meals at 2009 W. Osage *July 14th from 10-11:30 in the PHS cafeteria is the Oasis Tutoring presentation for community volunteers *July 16th School Offices Closed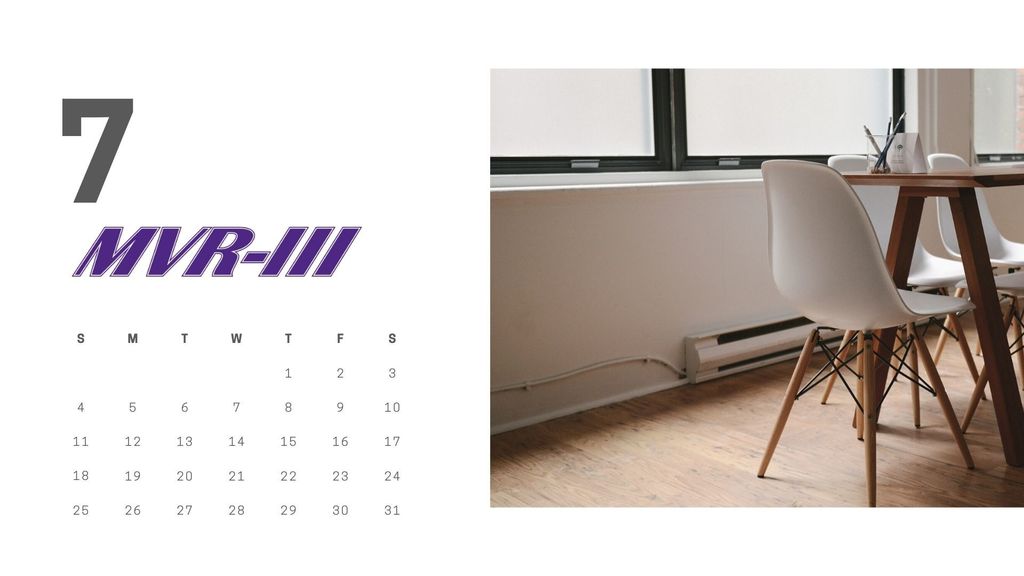 The PHS Cheerleading Team was presented a $500 check for supervising the Kid's Zone at the Pacific Partnership's Bicentennial Block Party. Thank you, Pacific Partnership! #MVNation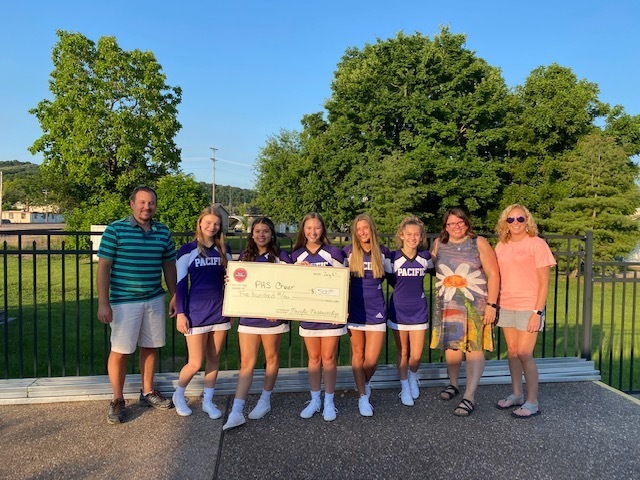 Physical Day is right around the corner!! THIS SATURDAY 7/10/2021 Come see us from 11am to 2pm for a quick and easy physical! ONLY $25 and 100% goes back to the Athletic Dept. for MVR -III Schools! Location: 409 West Osage, Pacific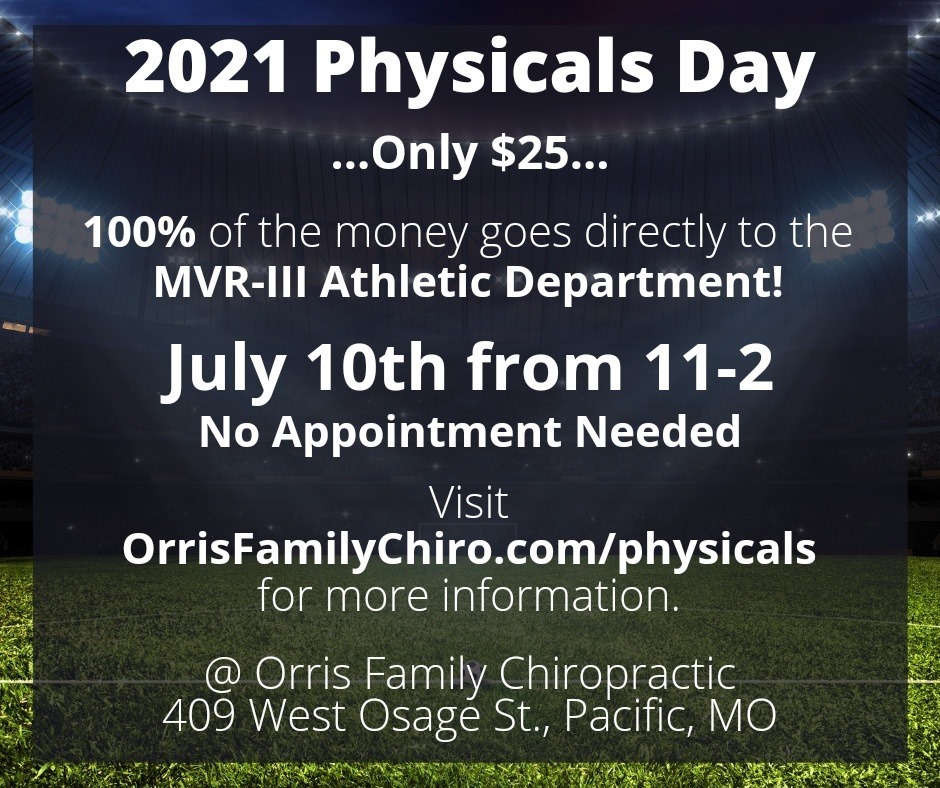 Prop 1: Project Started! On April 6, 2021, the MVR-III voters approved the Proposition 1 no tax increase bond issue. One of the many Prop 1 projects started this month is the improved ADA accessible playgrounds. Find out more:
https://www.mvr3.k12.mo.us/page/proposition-1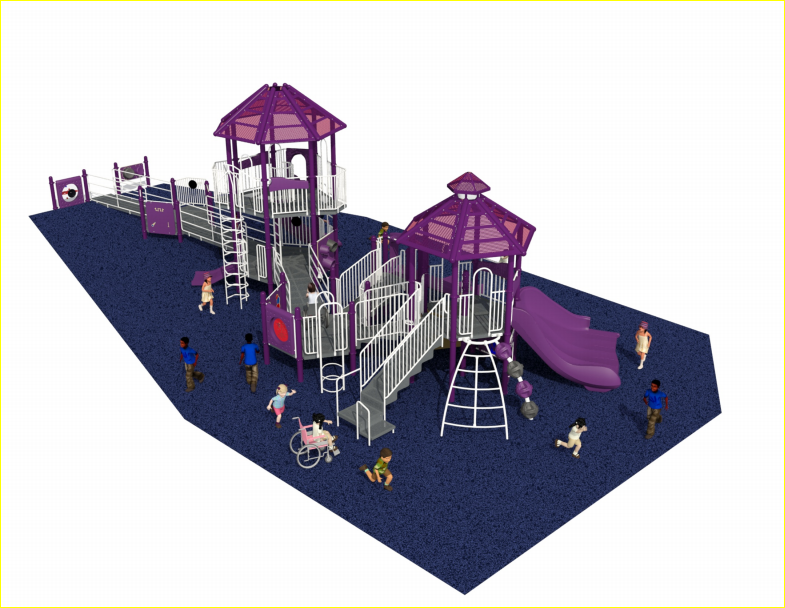 Additional Meal Pickup Site Starting Wednesday, July 7th. Free Summer Meals for Kids 18 & Under— Breakfast & lunch pickup Monday through Friday through August 6th at Pacific Intermediate and Robertsville Elementary from 12-12:30 p.m.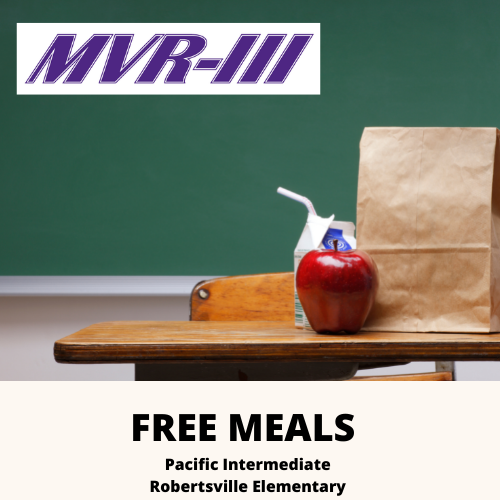 Meramec Valley R-III School District is pleased to announce its partnership with School Tool Box, an online school supply store. The online store has created prepackaged kits for sale based on the school's supply lists. The kits include all of the basic teacher approved supplies. *Easy Online Ordering *Avoid Back-to-School Crowds *Brand Name Supplies The School Tool Box online store ends on July 11th. Place your order at schooltoolbox.com or at 800-952-1119.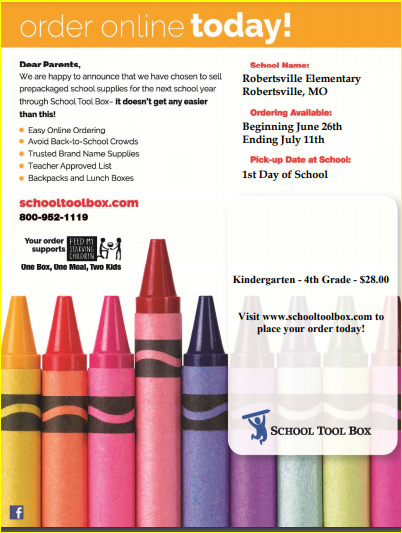 Happy 4th of July! We wish you and your family a safe and happy holiday. All MVR-III facilities and offices will be closed on Monday, July 5th.
Free Summer Meals for Kids 18 & Under— Breakfast & lunch pickup Monday through Friday through August 6th at Pacific Intermediate from 12-12:30 p.m. (No pickup on Monday, July 5th)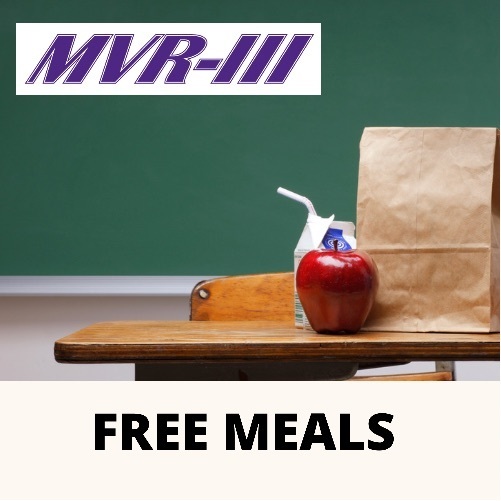 Please help us congratulate Debby Price on her retirement. Debby served the MVR-III School District for 4years. Enjoy every moment of retirement, Debby. Once an Indian, Always an Indian! #MVNation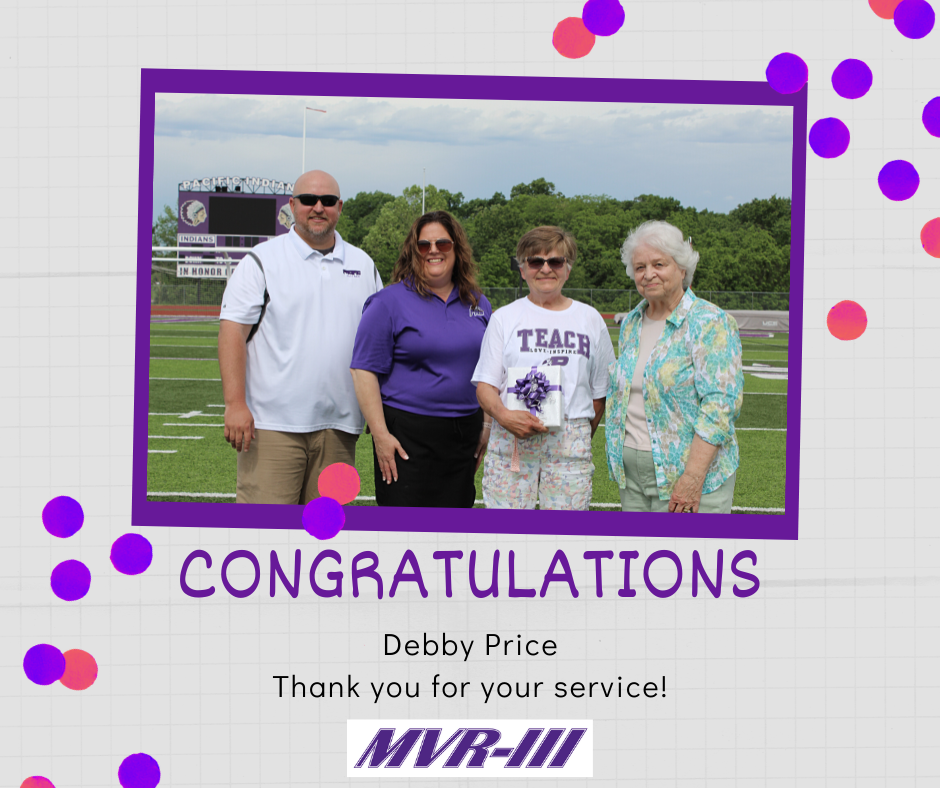 Please help us congratulate Joan Whitlock on her retirement. Joan served the MVR-III School District for 16 years. Please share a memory, share how she inspired others, or give her your best wishes. Enjoy retirement, Joan. Once an Indian, Always an Indian! #MVNation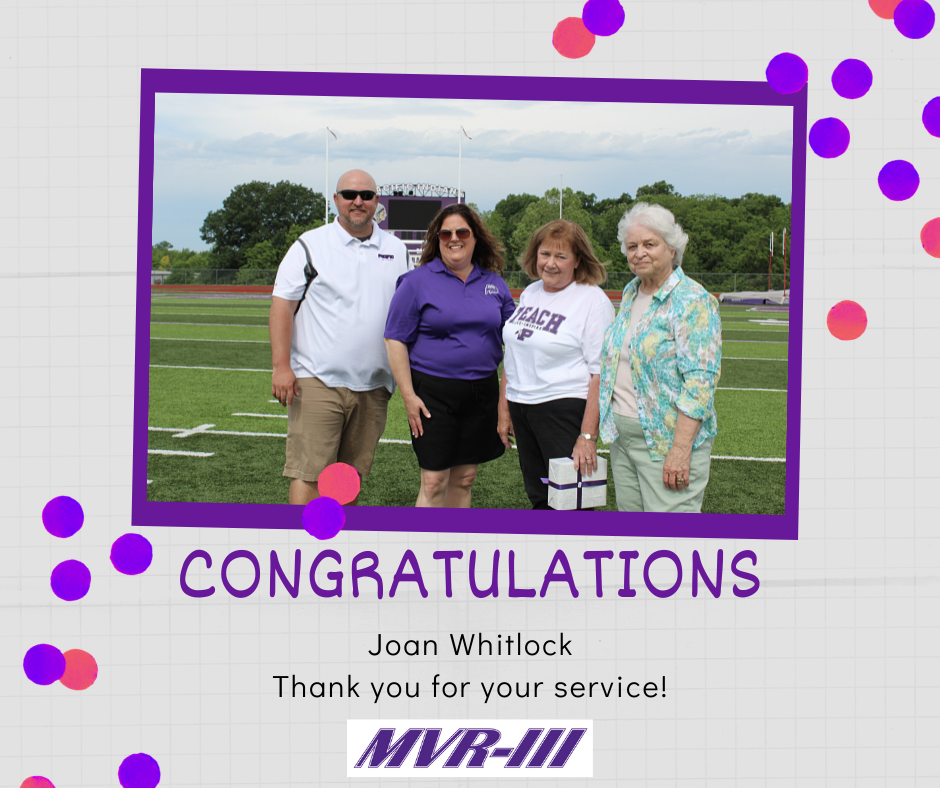 Please help us congratulate Candice Vogel on her retirement. Candice served the MVR-III School District for 30 years. Please share a memory, share how she inspired others, or give her your best wishes. Enjoy retirement, Candice. Once an Indian, Always an Indian! #MVNation
Hose Them Down—The Pacific Fire District is visiting Summer Discovery sites to offer some water fun for the kids. Today, Nike/Robertsville students enjoyed the sun and the fun! #MVNation #SummerDiscovery21 ☀️🚒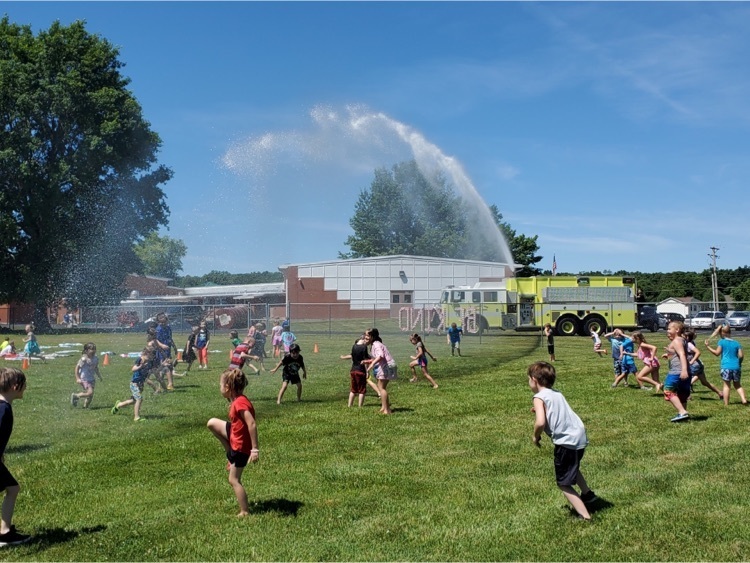 Off site field trips tied to math and science lessons make Summer Discovery fun for students in grades 7 & 8. Riverbend students visited the City Museum in St. Louis and finished their day with lunch in the Pacific Park. #MVNation