You can help a child learn to love reading and learning! Oasis Intergenerational Tutoring pairs volunteers ages 50+ with children in grades K-3 to work one-on-one each week as their tutors, mentors and friends. Sign up today by calling 314-995-9506 or visiting
https://st-louis.oasisnet.org/tutoring/
. The first training session will be September 23rd from 9:00-12:00 at Central Office. *Accommodations can be made if you cannot attend that date.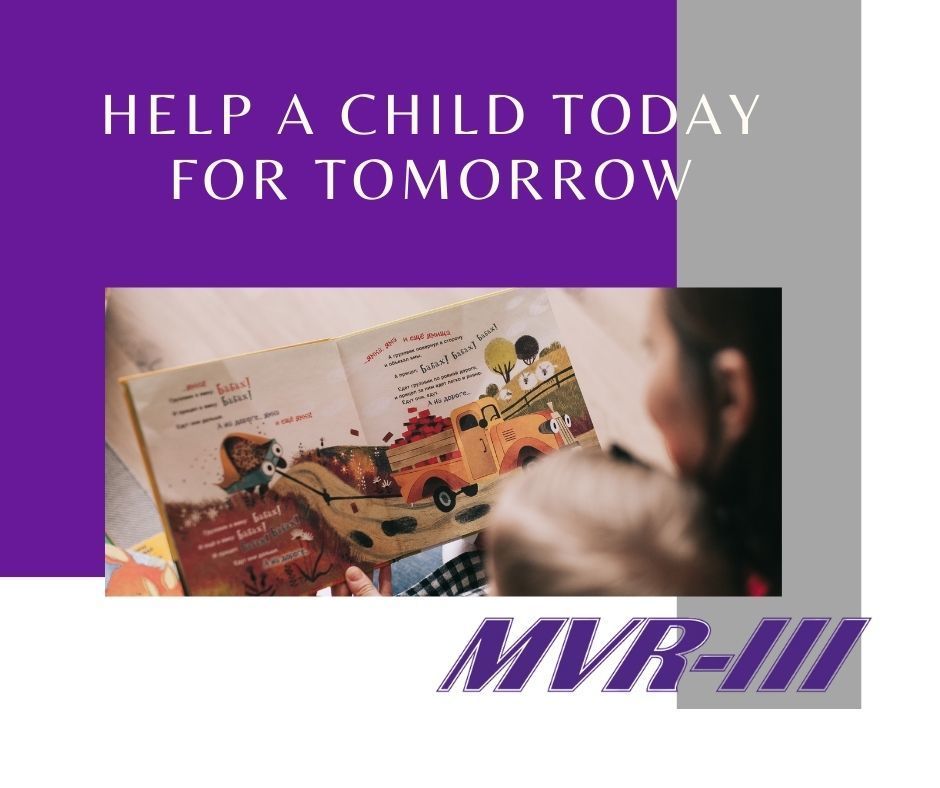 Come check out the annual Pacific Partnership Car Show on Saturday, Sept. 18th in downtown Pacific. Several school organizations will be hosting fundraising booths. #MVNation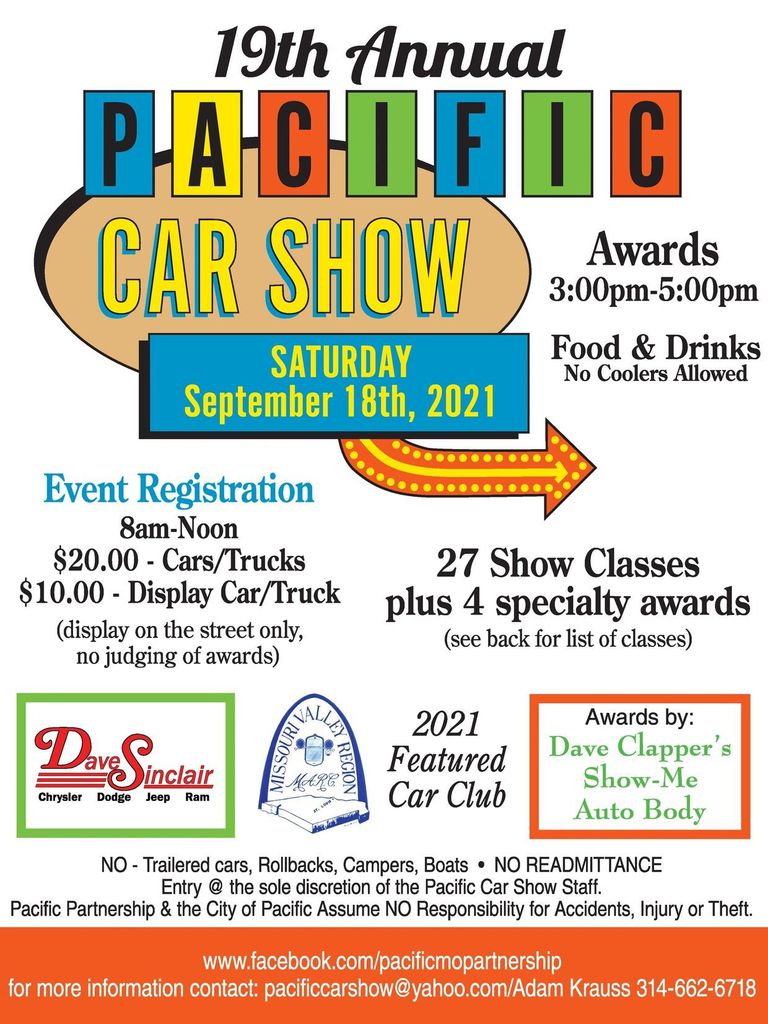 Without YOU, we cannot run a successful concession stand! Each year parents and family members of student athletes volunteer to work our concession stands. Thank you for helping us serve our community at home athletic activities. #DifferenceMakers #MVNation #IndianPride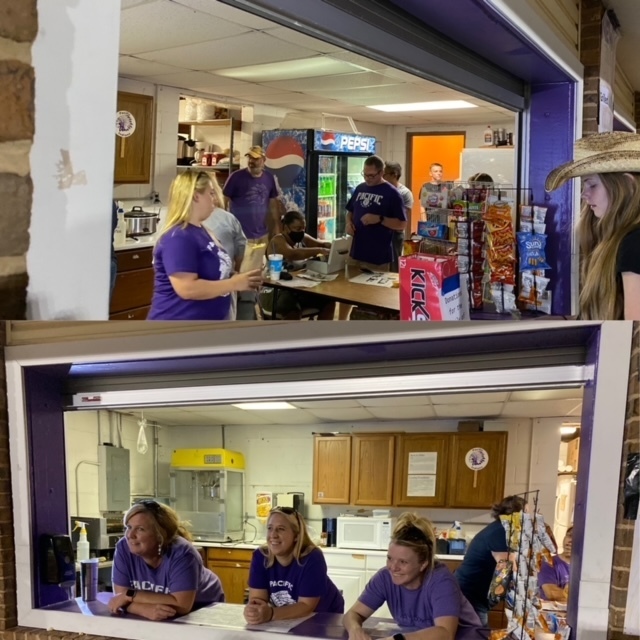 Practice. Practice. And more practice! Riverbend Middle School student practice their musical skills under the guidance of Mrs. Delmain, Band Instructor. #MVNation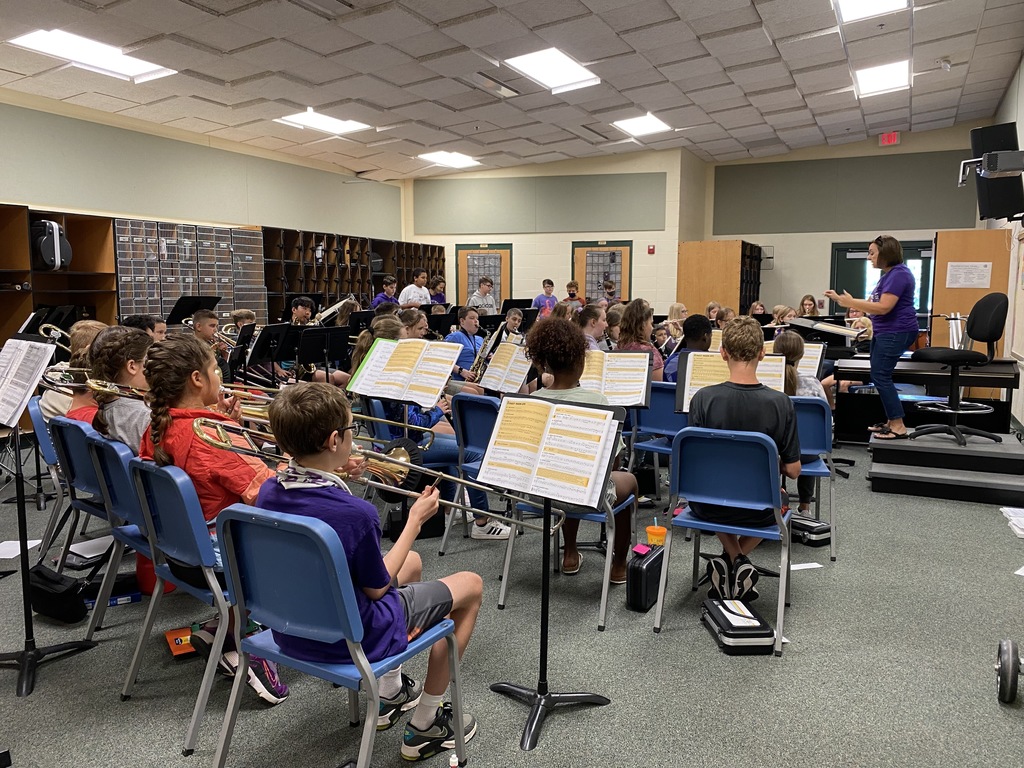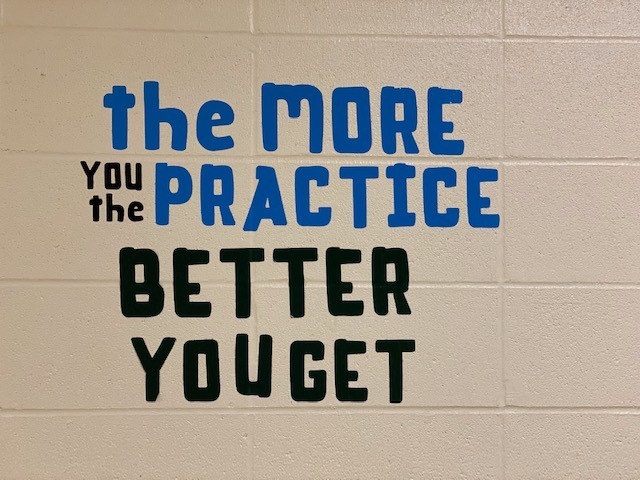 Indians football home opener against Washington @ 7pm! Elementary & Middle School students should be accompanied by an adult. Wear your PURPLE & WHITE to cheer on the PHS Band and Football Team! #MVNation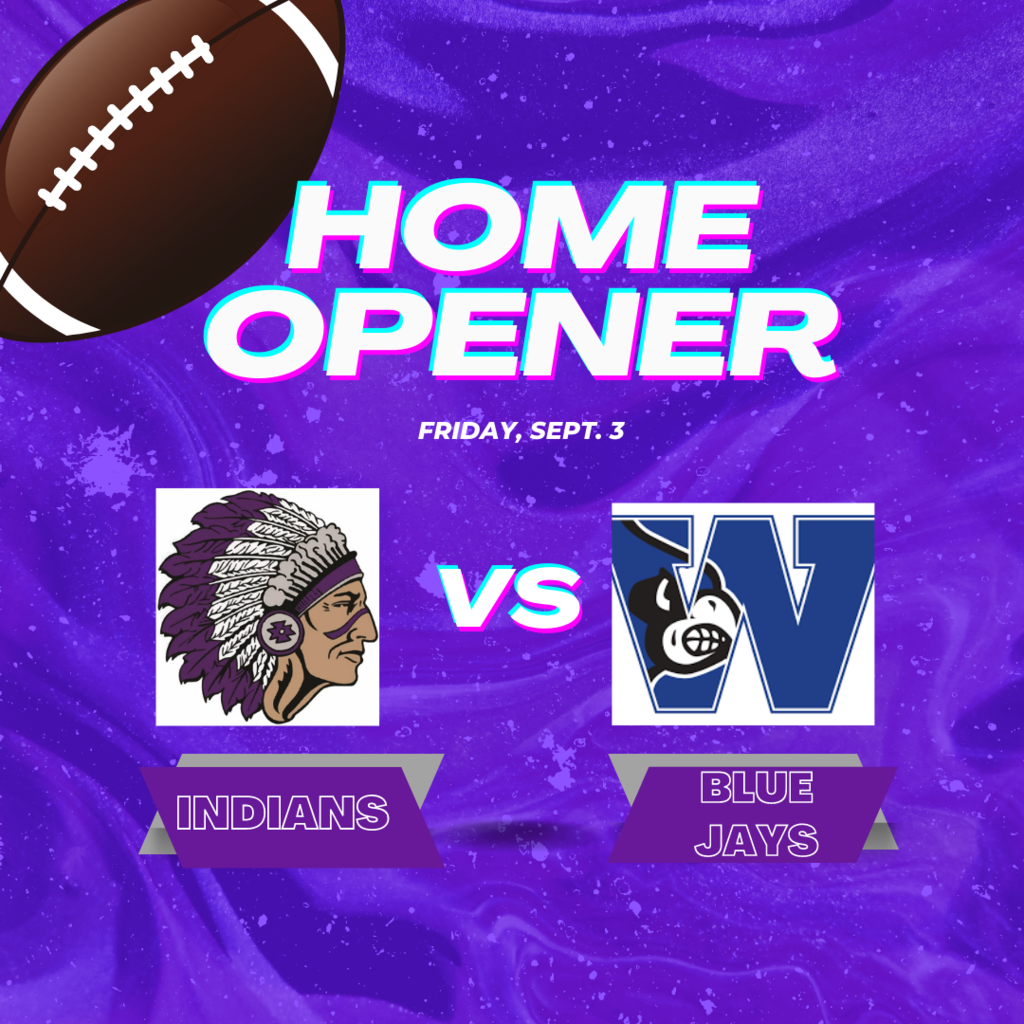 Calendar Reminder---No School Friday, September 3rd for Professional Development and No School on Monday, September 6th for Labor Day. Have a safe and healthy weekend!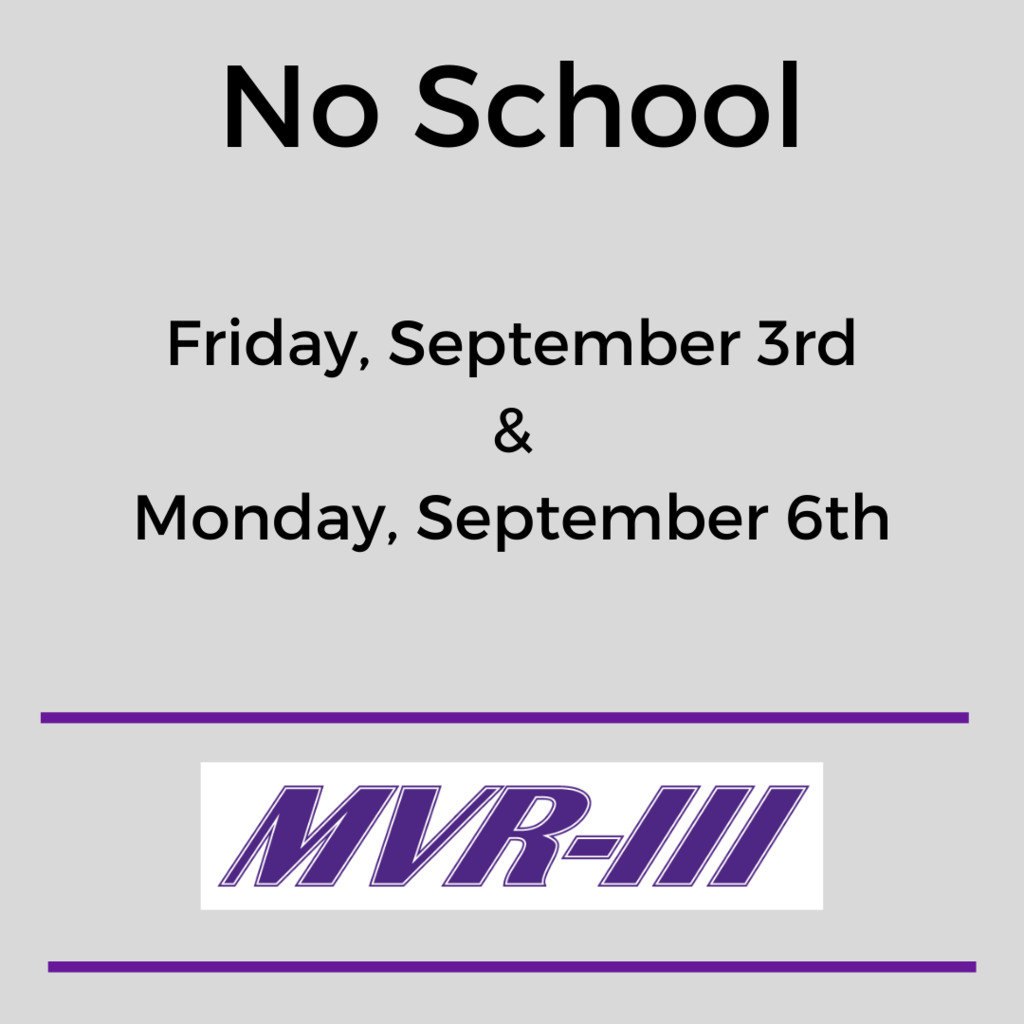 DIFFERENCE MAKERS ALERT~~PHS Chromeland Security and Student Council members proved to be Difference Makers last week. The students helped Ms. George, MVR-III Social Worker, organize a space for a district food and clothing pantry. Staff may request clothing, food, school supplies, and toiletries for students by emailing Ms. George with a list of needed items. #DifferenceMakers #MVNation #citizenship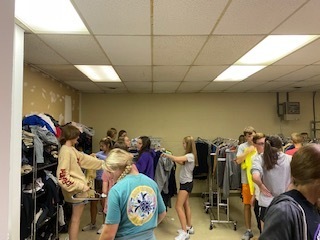 Mrs. Borgsmiller is teaching a new course at Riverbend Middle School. The Eighth Grade Seminar course will help middle school students prepare for the choices and challenges of high school and beyond. The course will focus on students beginning the process of high school course planning, career exploration and more. Borgsmiller's first lessons were focused around study and organizational skills including collaborating effectively while actively listening to others. #MVNation #Riverbend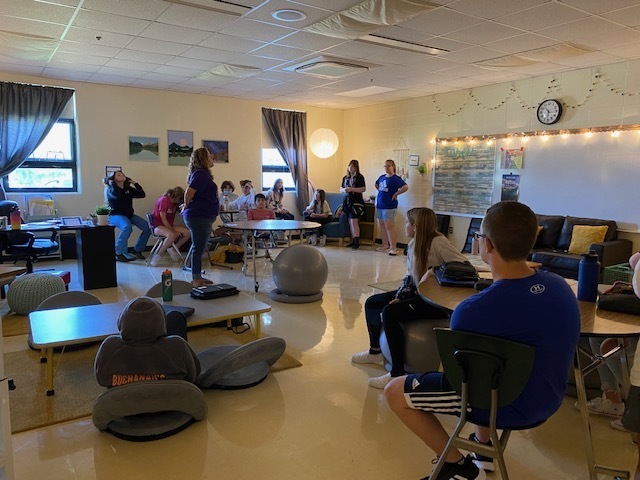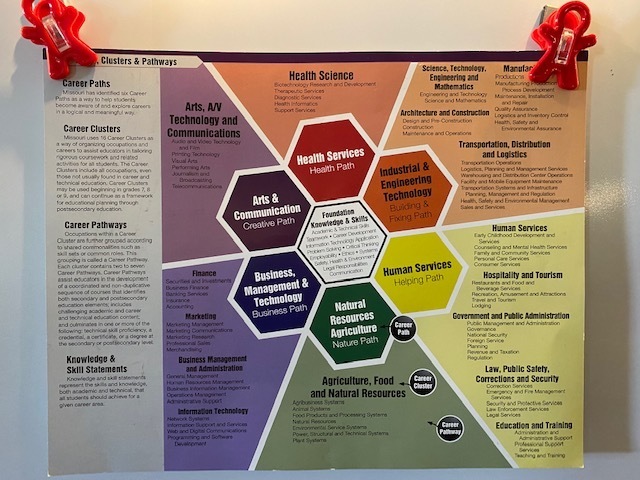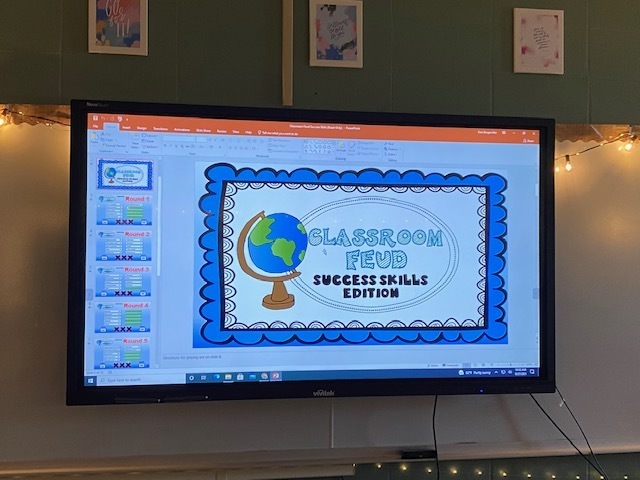 Full STEAM ahead!! The 'Big Boy' locomotive is headed to downtown Pacific along with a full week of student activities. JV Football will be at home on Monday and Varsity Football along with the PHS Band will kick off their programs at the Indian's Stadium on Friday. Use the following link to view athletic & activities schedules for grades 7-12.
https://www.fourriverscon.org/public/genie/1131/school/4/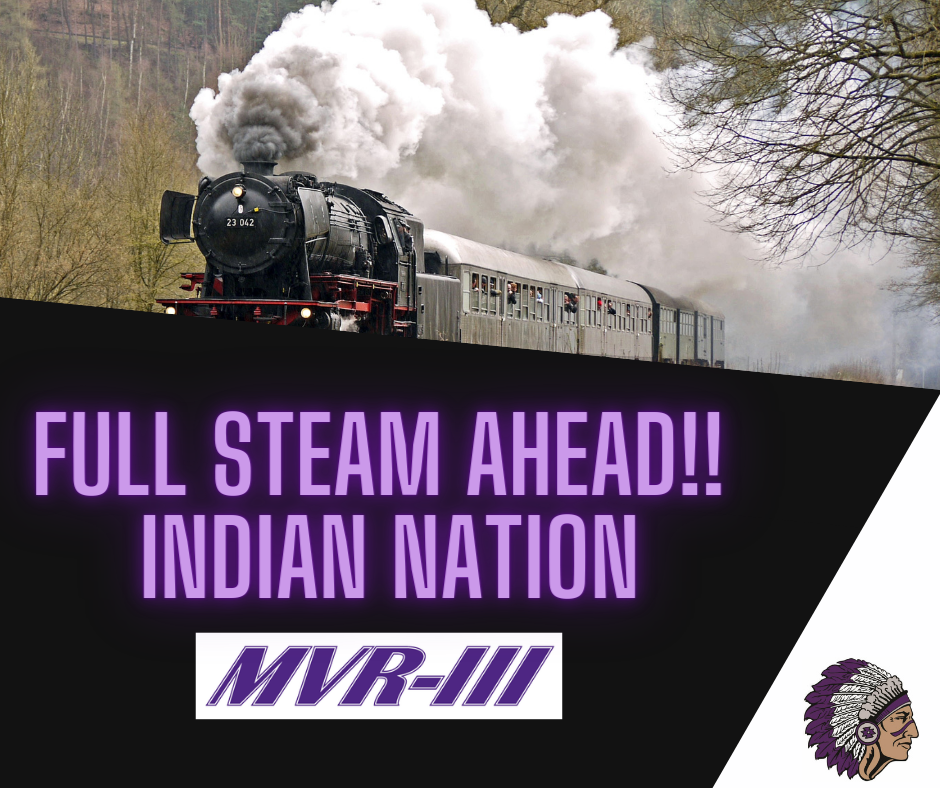 Do you need some new purple and white spirit wear? We have you covered with a community wide spirit store. All items will be shipped directly to your home or business. Don't miss the opportunity to participate in our weekly Purple Fridays!! #MVNation
https://store.kickprint.com/MVR-Indians/shop/home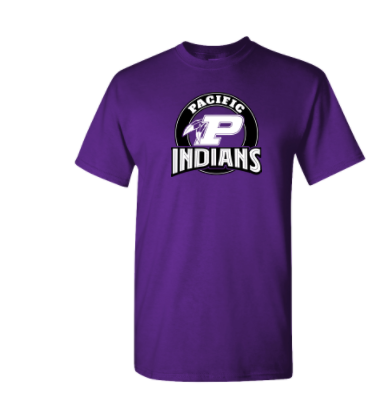 Wow, oh wow! Freedom of the Road Riders Local 42 organized a community-wide school supply collection for students. A shout out to all those Difference Makers for coming together to provide the supplies for students. The supporters include: Members of Freedom of Road Riders Local 42, Family & Friends of Roadhouse 100, Engelhart Farms, Da Family MC Women's Division, Omer Tax and Accounting, Bing's Finishing, Bill & Wendy Martin of Bill Martin Construction. Thank you for your efforts and donations! #DifferenceMakers #MVNation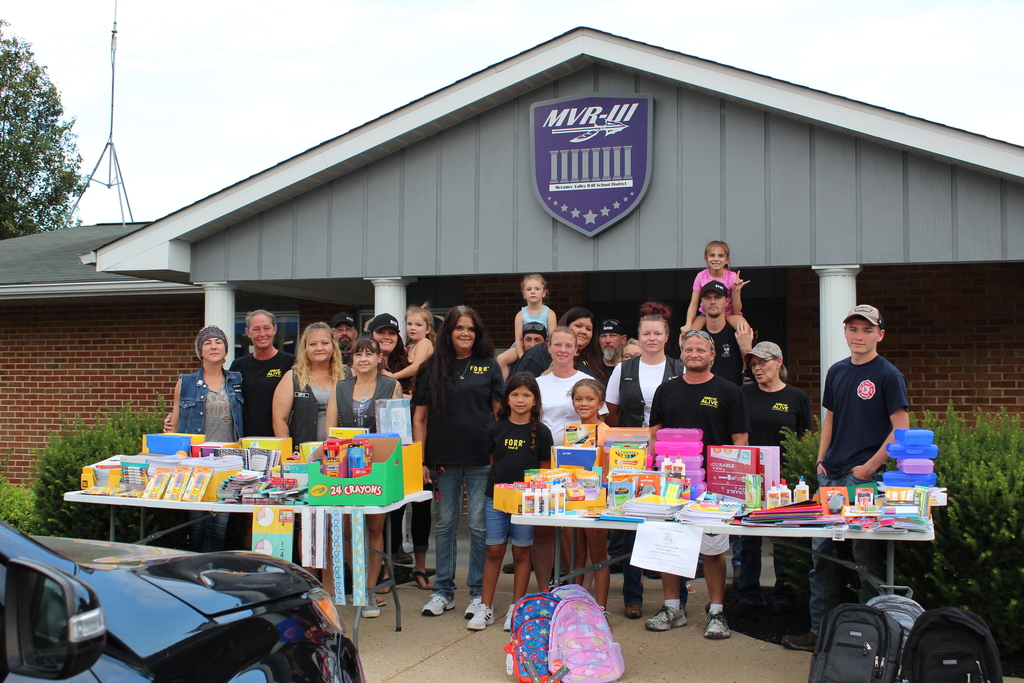 Friday, August 27th is our first PURPLE FRIDAY of the school year. Purple Friday is the day to go all out, decked in our school colors. Join us for our weekly school spirit day to showcase our school and community spirit for the Indians! #MVNation #Purple&White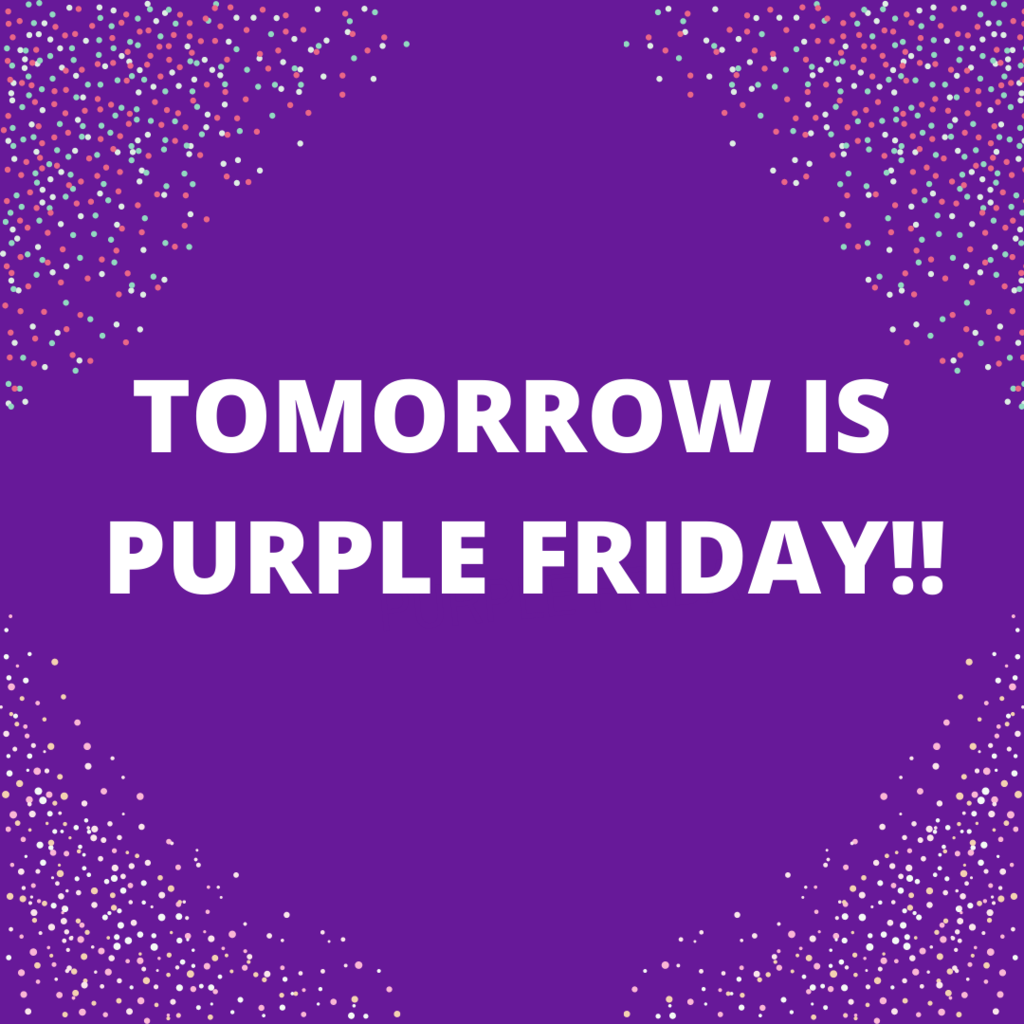 Students across the district will learn about the pillars during the first eight days of school & throughout the year. To start the week, teachers highlighted the citizenship pillar. Citizenship- Be a Role Model. I can set a good example for others. #MVNation #citizenship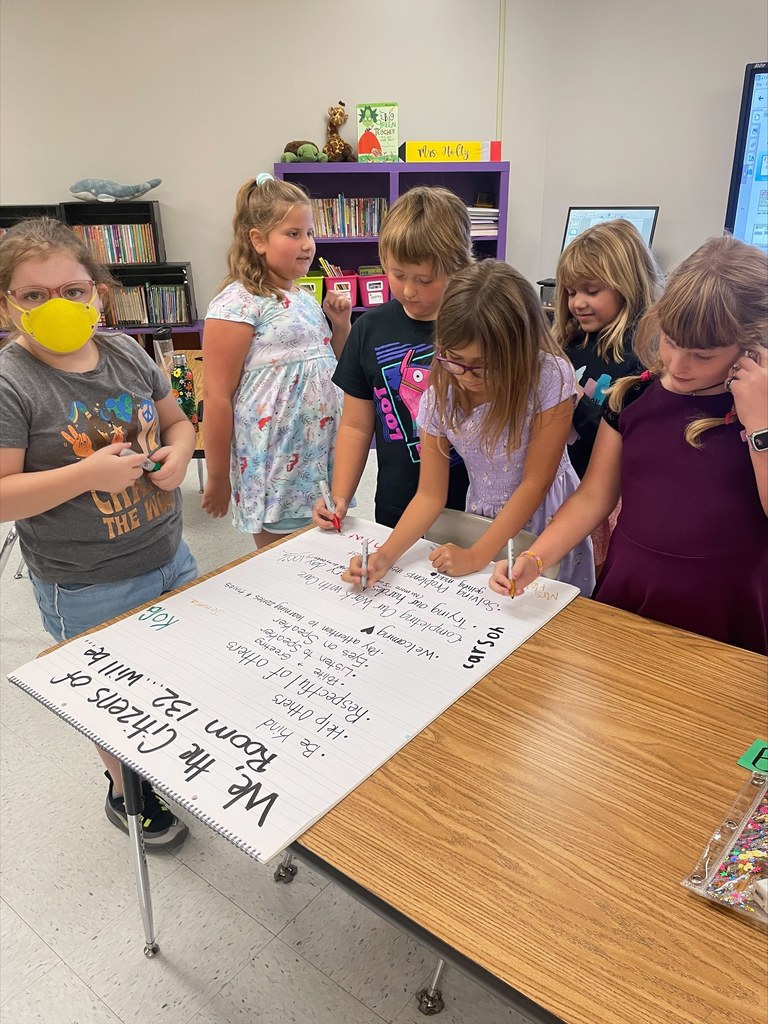 Dustin Walsh with the Walsh Real Estate Team has done it again! Walsh made a $2,000 donation to Truman Elementary to support student activities and supplies. Thank you for your continued support! #MVNation #DifferenceMaker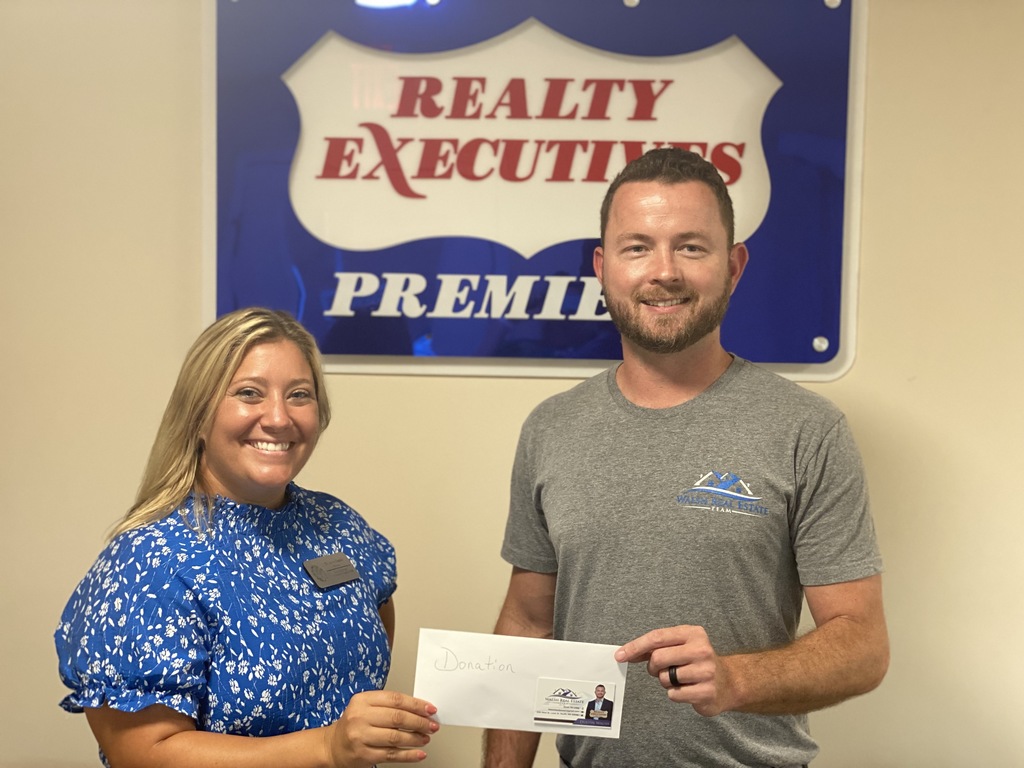 Bus Drivers are ready for the first day of school! As a reminder, buses may be 10-15 minutes late during the first week of school to allow drivers time to establish safety procedures. Link to the MVR-III Transportation Department Here for Bus Routes & Bus Safety:
https://www.mvr3.k12.mo.us/page/transportation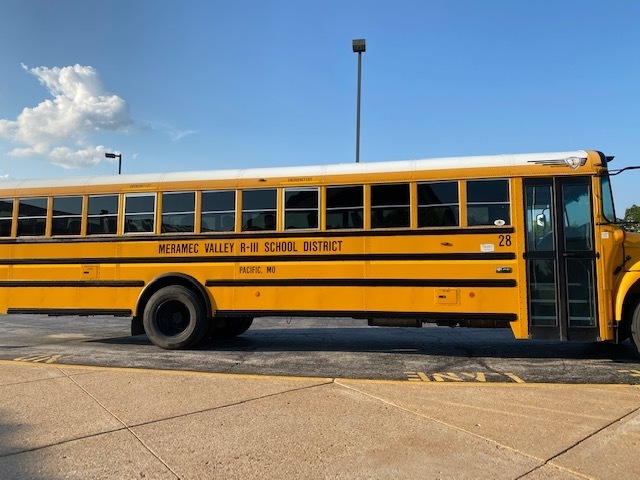 Today, Tuesday, August 17th is the Franklin County Health Department's second dose COVID-19 vaccination clinic. The clinic will run from 9:30 a.m. until noon in the Pacific High School auxiliary gym. Minor children will need to be accompanied by a parent/guardian for each dose of the vaccine. Guests visiting PHS will be required to wear a face mask.
Shiloh Baptist Church is hosting a Back to School Bash for area families. See the flyer below for details. Thank you Shiloh Baptist Church for partnering with MVR-III! #MVNation #DifferenceMaker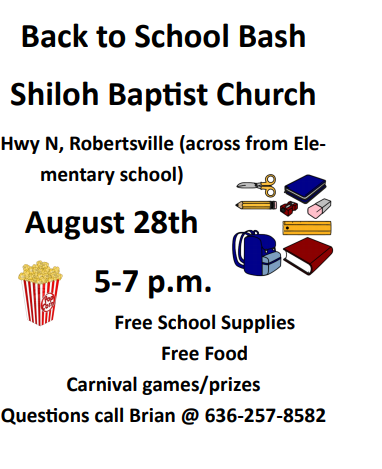 First State Community Bank offers grant opportunities for its local branches to impact their communities. Our local Pacific branch was awarded one of the grants to support the MVR-III Safety Net Program. Funds will be used to purchase school supplies and other items to help students be successful. Thank you First State Community Bank! #MVNation #DifferenceMaker #SafetyNet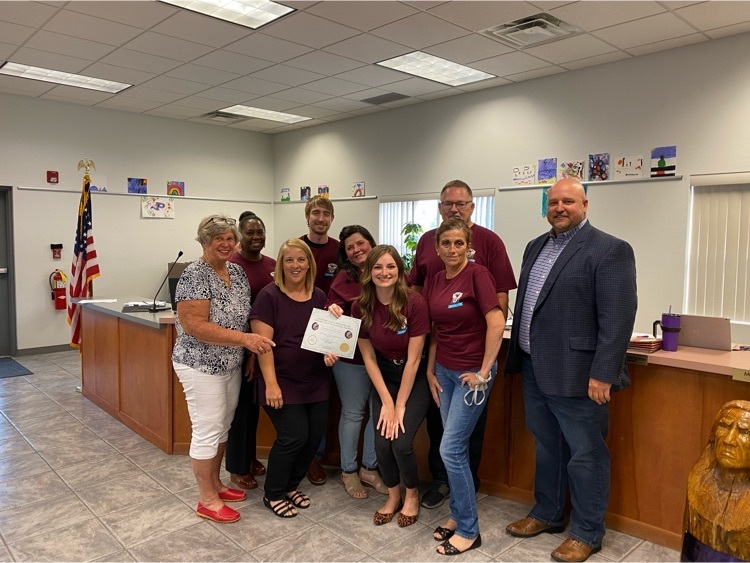 Sports, Drama, and More: MVR-III provides endless opportunities for students to get involved in extracurricular activities. High School fall activities begin next week. Use the link to register your child(ren).
https://pacifichs-ar.rschooltoday.com/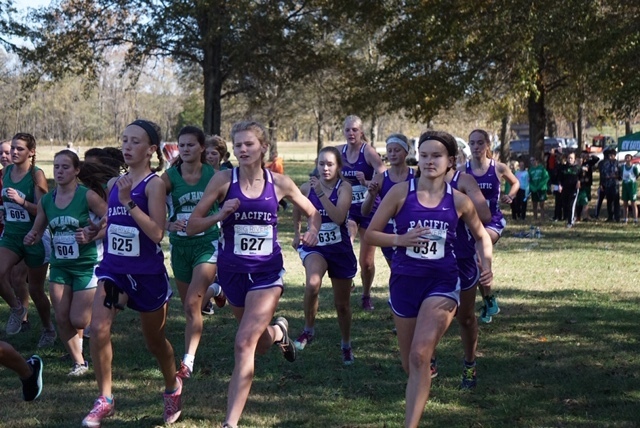 The Husereau Team held a 5K Run to raise money for teachers to purchase items for their classrooms. An amazing $1,730 was raised due to the Husereau Team's efforts. Thank you! #DifferenceMaker #MVNation