All schools will be closed today, Tuesday, January 31st, due to icy road conditions on many secondary roads in the MVR-III School District. Please stay safe and warm!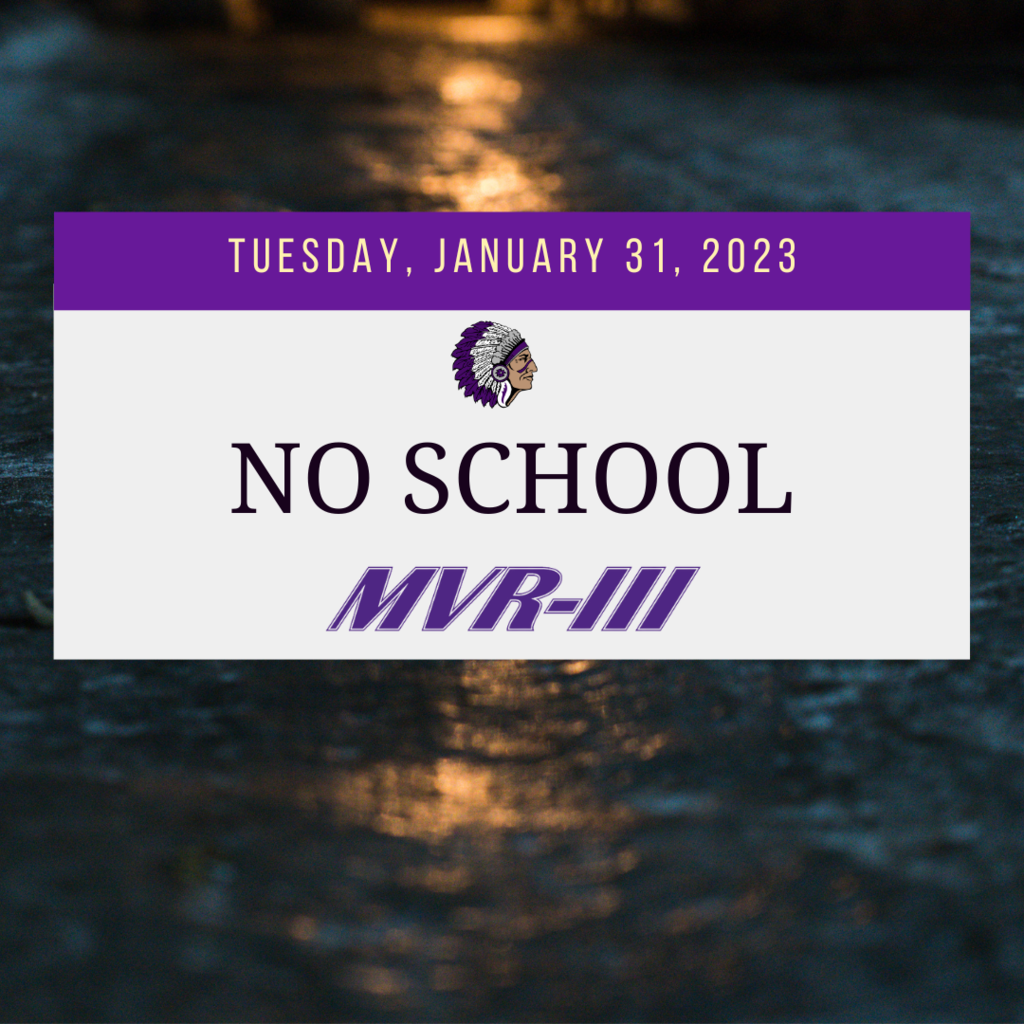 MVR-III Data Dashboards are now live for every school. Choose a building site & click the BUILDING GOALS button to see the latest insights. #MVNation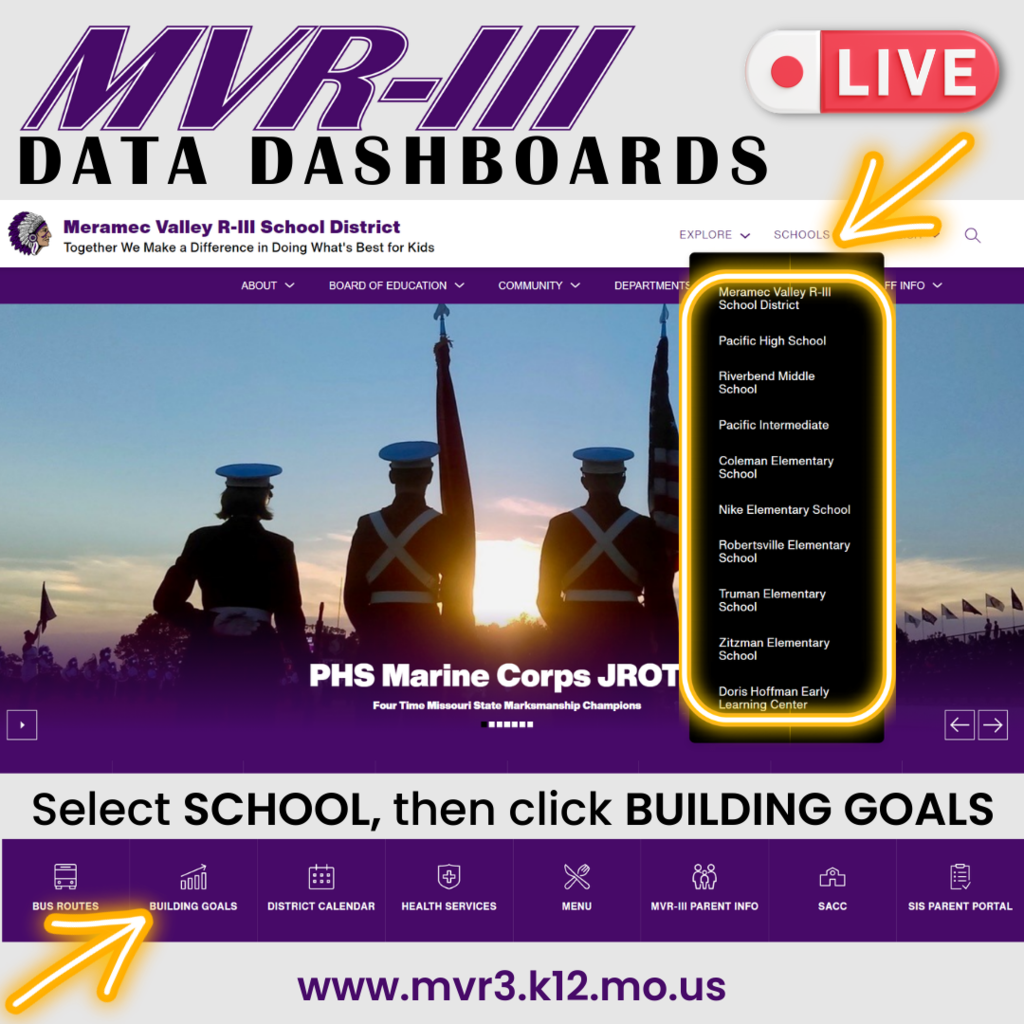 No School for MVR-III Students today, as this is a Professional Learning Day for teachers. #MVNation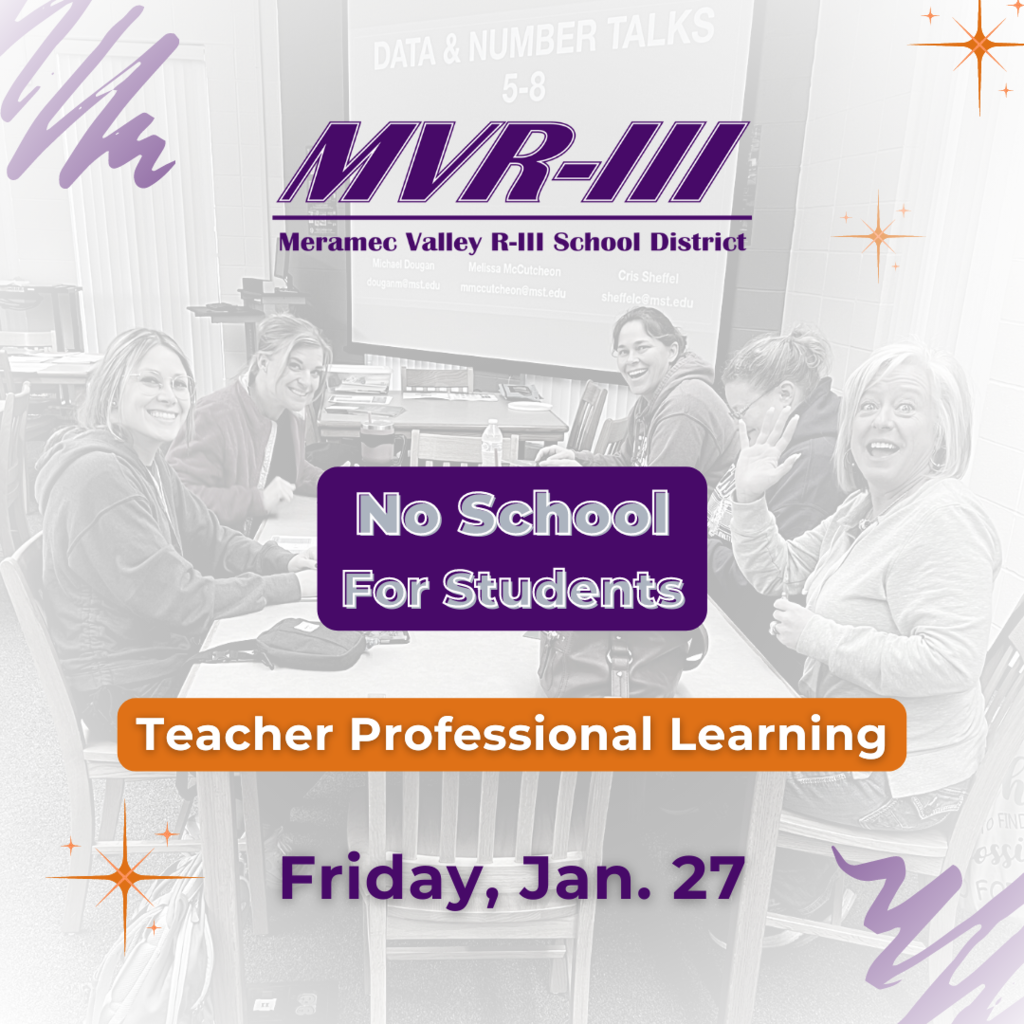 Ameren Missouri recently gave MVR-III a rebate of $37,766 due to the new high-efficiency HVAC system installed at Riverbend Middle School. #MVNation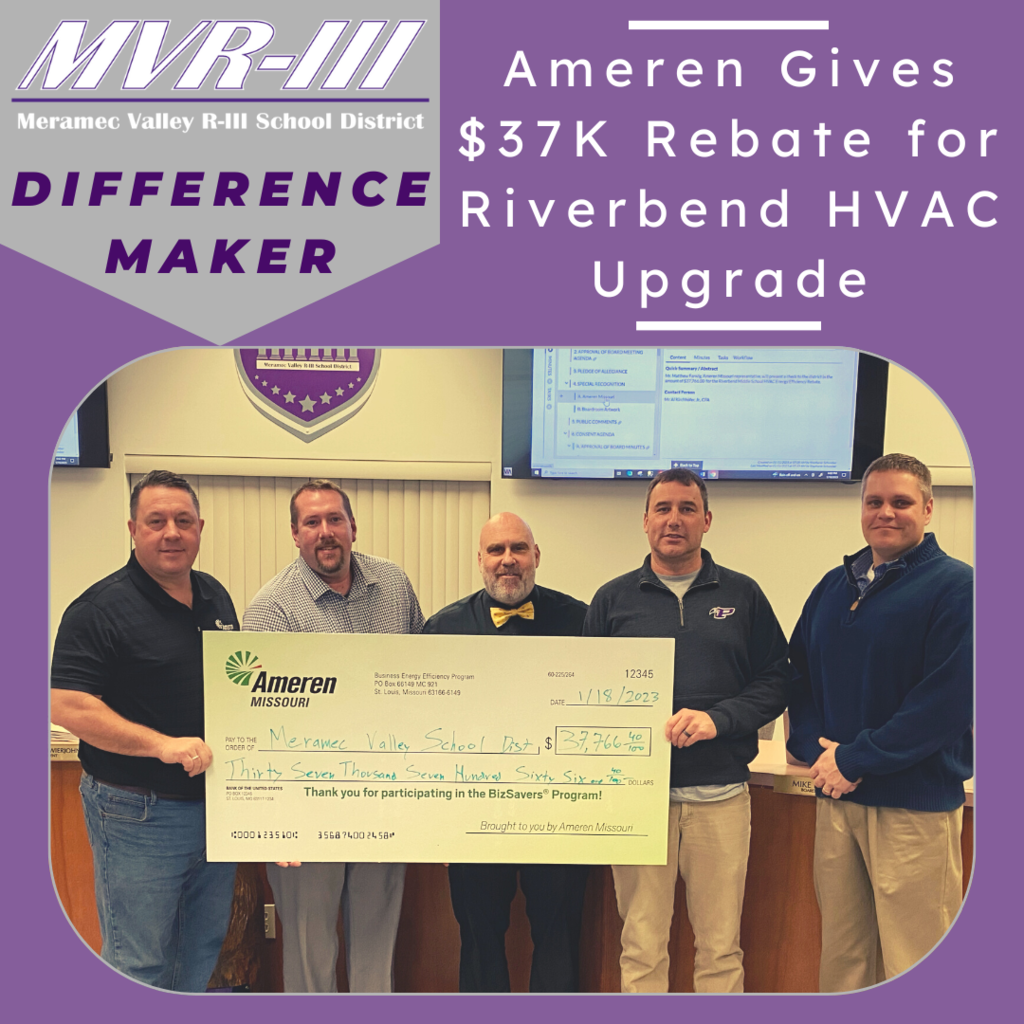 Truman Elementary is hosting a Red Cross Blood Drive next Monday, Jan. 30, from 2 PM to 6 PM. Give Blood - Give Life! #MVNation

Dr. Schwierjohn visits Truman Elementary for this edition of "Tell Me Something Good" Tuesday to discuss the "One Book - One School" initiative currently taking place. The entire building is reading Flora & Ulysses by award-winning author @Kate DiCamillo. Take a moment to hear the latest in learning for our students!
https://youtu.be/pME4B_qUXGI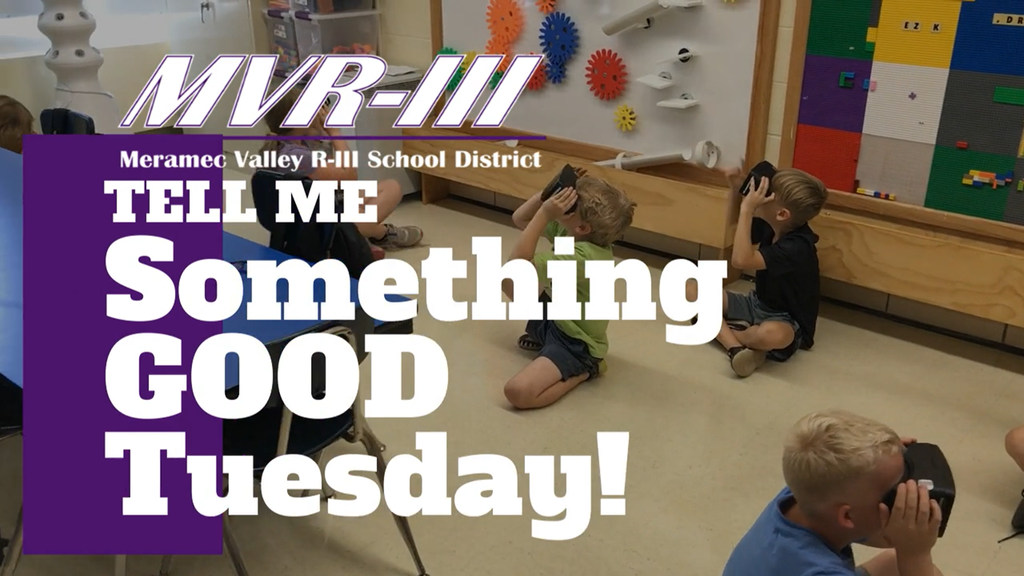 Stay Informed About Possible Winter Weather It's about time for winter weather to make an appearance. We encourage parents, daycares, and other community partners to download the MVR-III app, turn on notifications, and be aware of the district's latest updates. Download on the App Store or Google Play today! When possible, the decision to cancel school will be made the night before, usually by 9:00 pm. However, in most situations, a decision isn't made until the following morning. An early morning decision is typically made by 5:30 a.m. A decision to cancel school will be shared in the following ways: automated phone call, email, text notification through our mobile app, district social media sites, and local news television stations.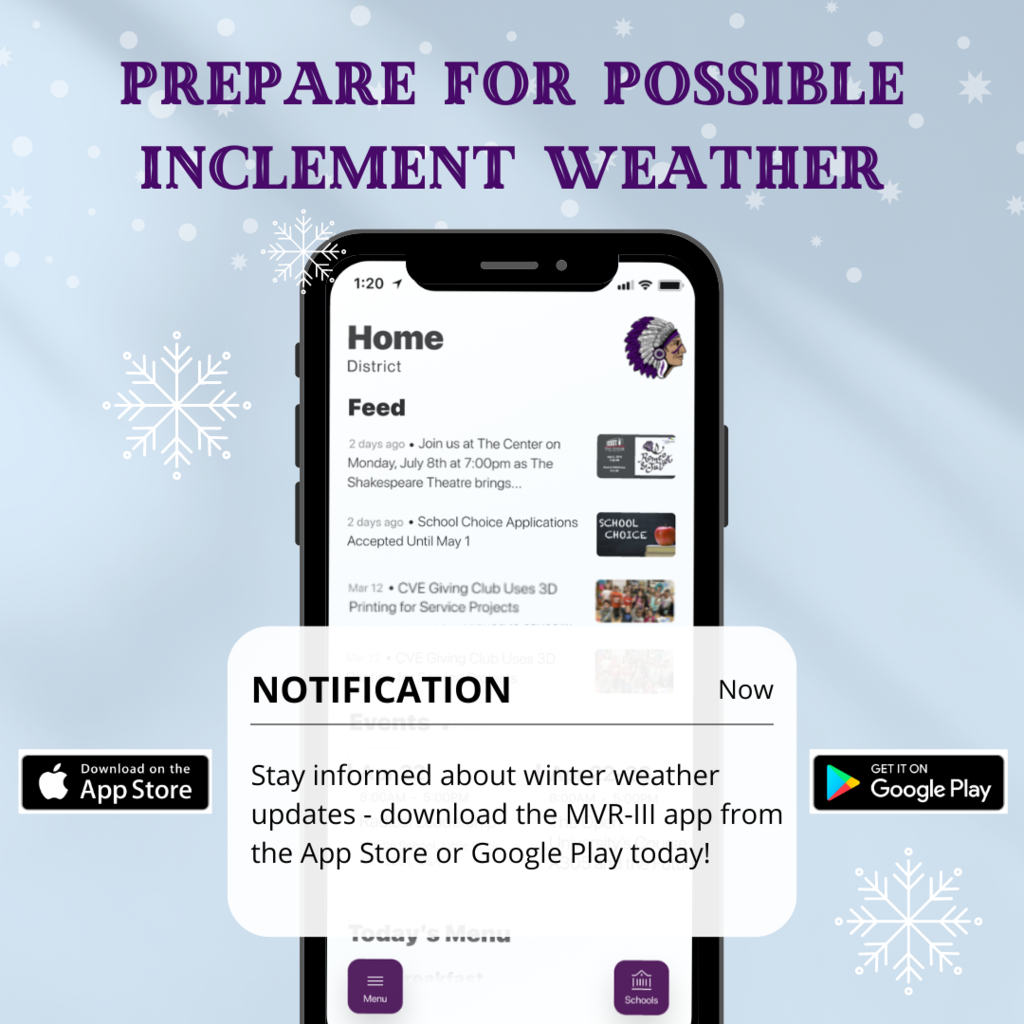 MVR-III students are participating in #GreatKindnessChallenge Week, which promotes kindness, social-emotional health, and bullying prevention. Nearly 18 million students across 36K schools participated in this global campaign last year! #MVNation "Wherever there is a human being, there is an opportunity for a kindness." -Seneca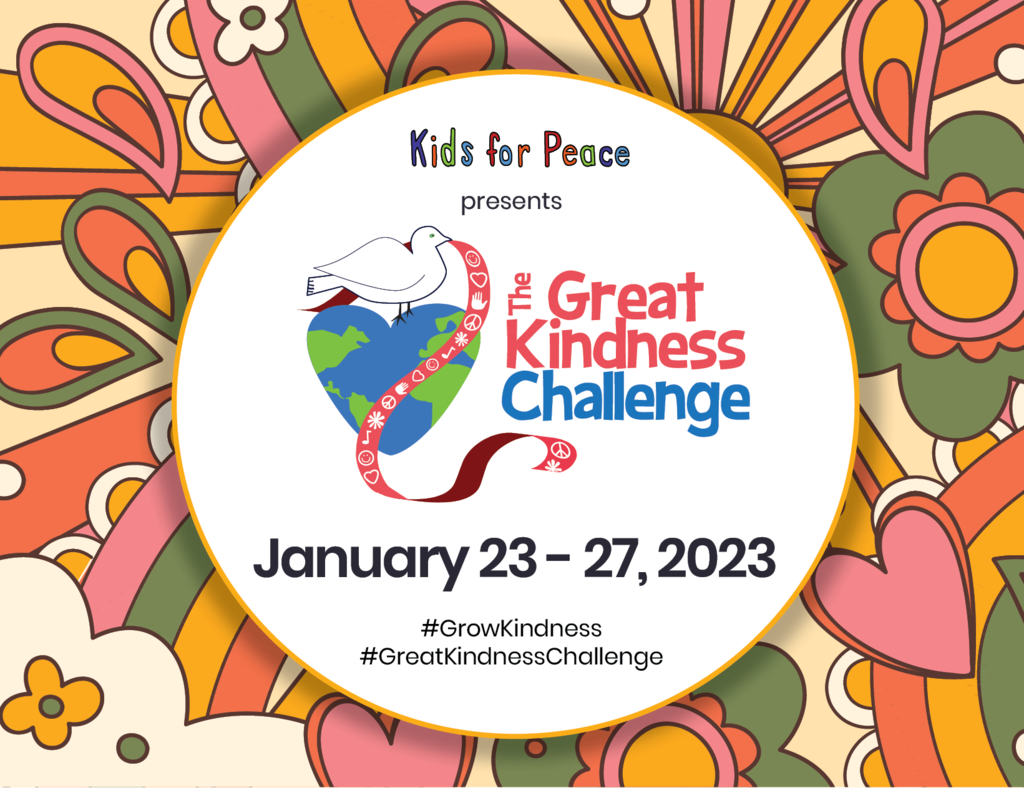 MVR-III Families - Have a child turning 5 before Aug. 1? Kindergarten Registration will be opening soon. Keep an eye out here for updates, or visit bit.ly/MVR3REG for more info. #MVNation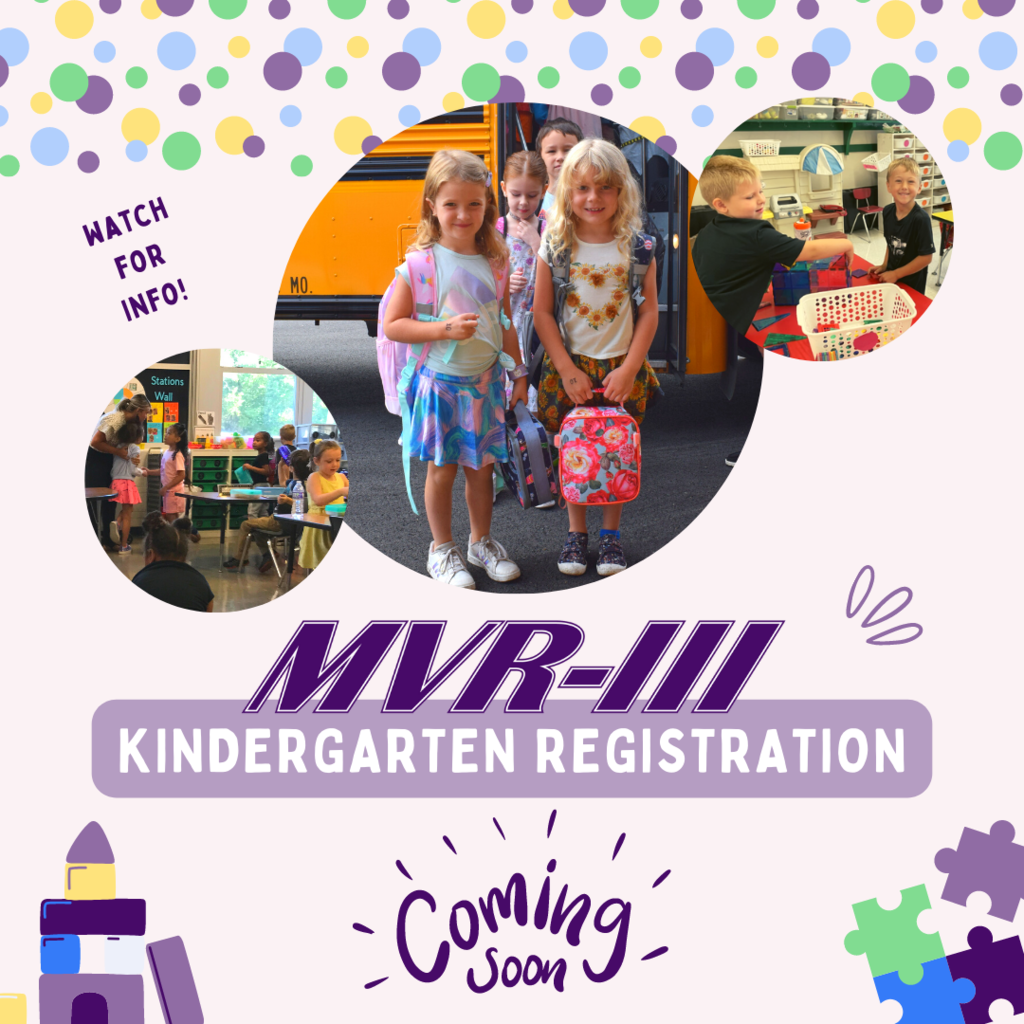 Three Riverbend Middle School students recently won the local Lion's Club Peace Poster Contest: 1st - Kylee Myers, 2nd - Tori Golightly, 3rd - Maddy Rush. Students were celebrated at the Lion's Club meeting with a dinner, certificate, and prize money! #MVNation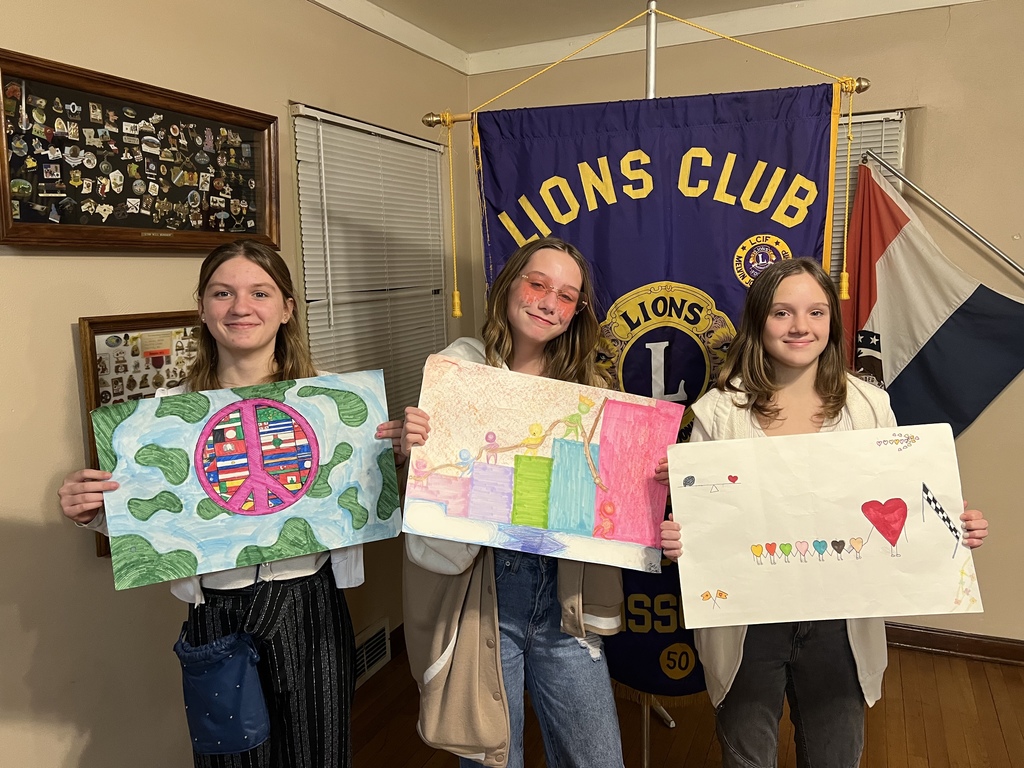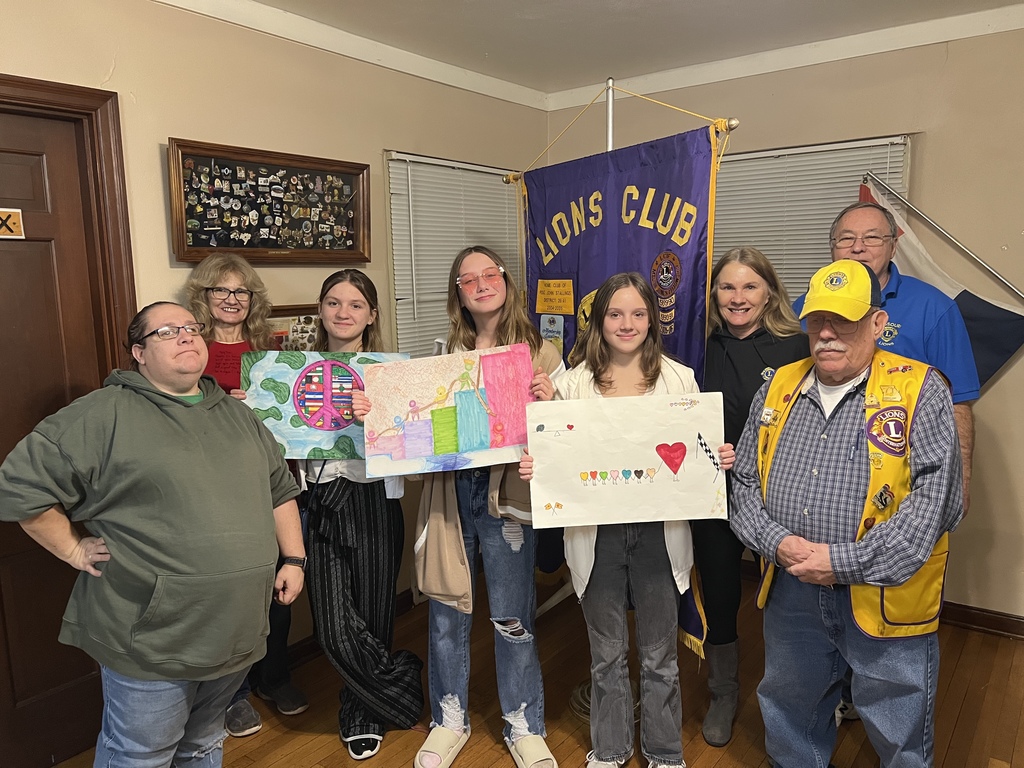 Pacific High School Chromeland Security courses provide a student-run technology help desk that supports digital learning in MVR-III. Taught by Mr. Justin King, students learn repair, networking, customer service skills, and more! #MVNation

Don't Forget… It's MVR-III PURPLE FRIDAY! #MVNation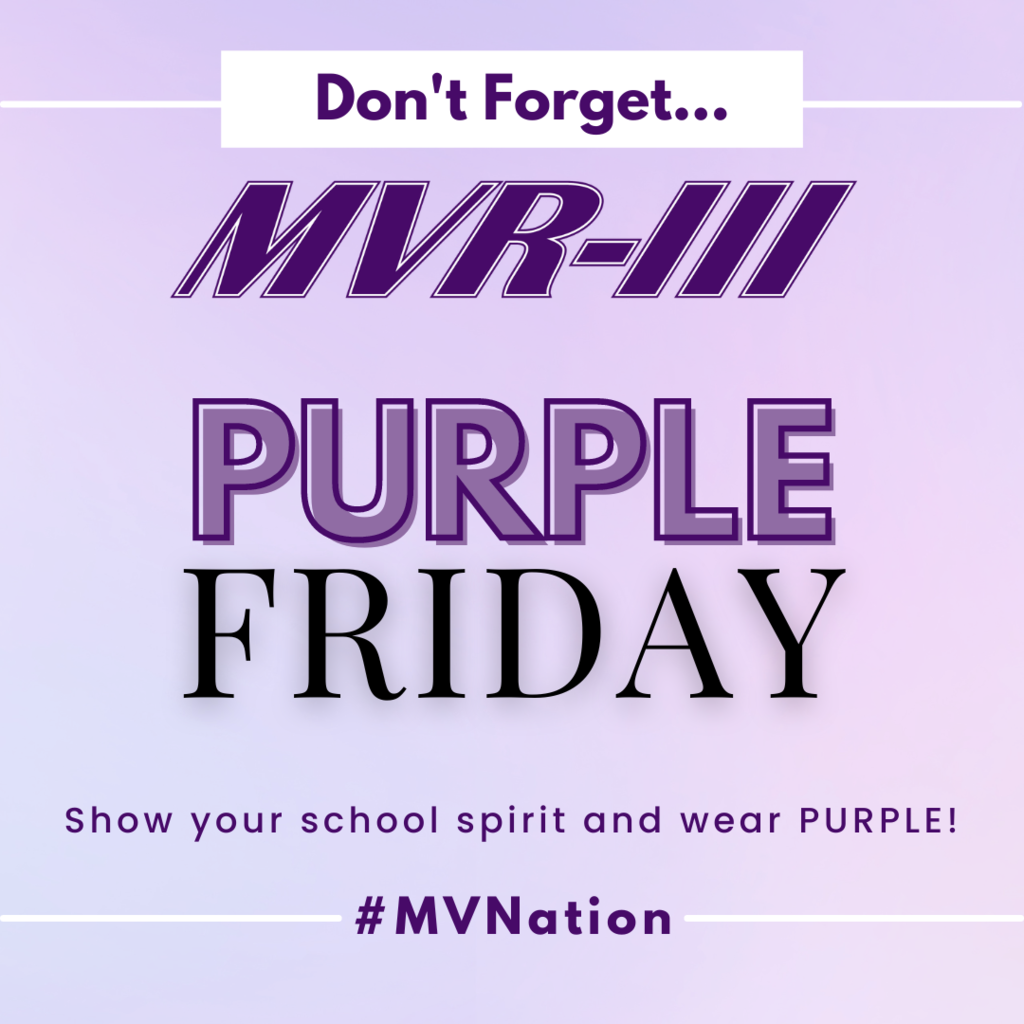 Eighth grade students and their parents get a preview of Pacific High School from counselors and principals. #growing #learning #MVNation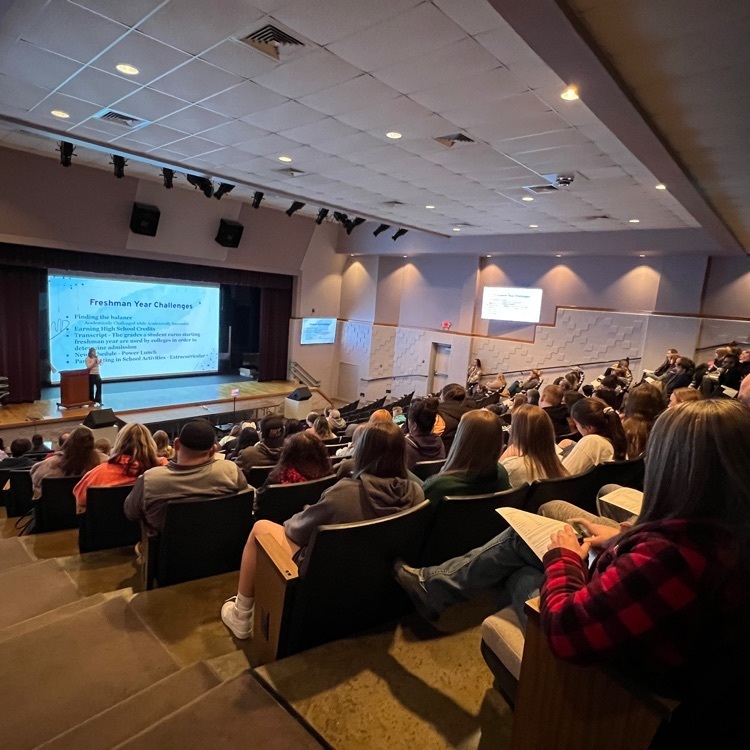 The final major Prop 1 project is nearing completion. Take a look at the new Zitzman Elementary addition, which is being prepared to open in the near future.
https://youtu.be/4WTp0vb3vVQ
Thank you, #MVNation, for your support!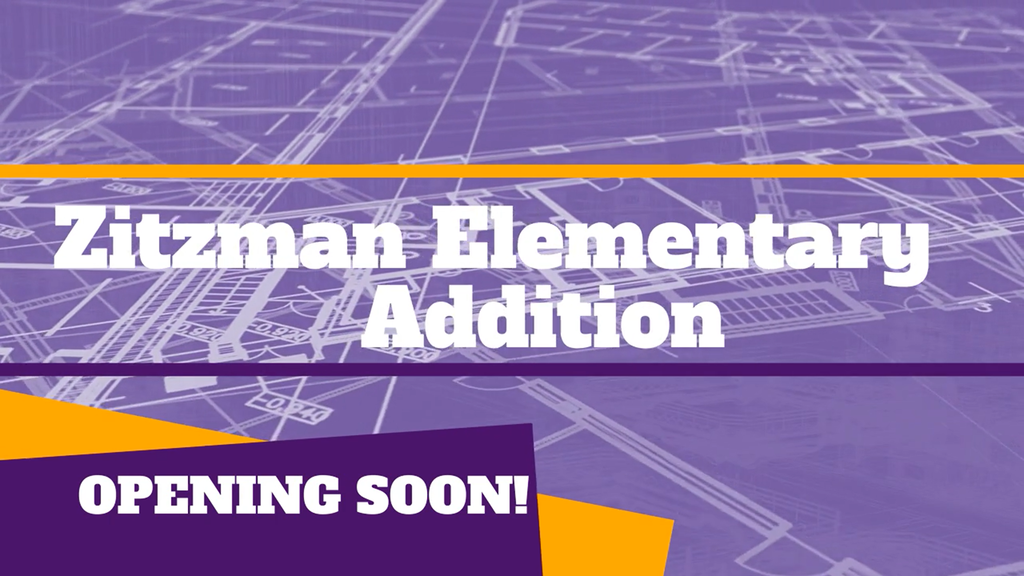 MVR-III Families - Secondary Mid-Trimester Parent-Teacher Conferences will be held next week, Jan. 23-27, at PHS, RMS, & PI (Elementary Conferences will be the week of Feb. 27). Dates vary per building, so watch for more information from your school. Schedule some time and take a closer look at your student's learning! #MVNation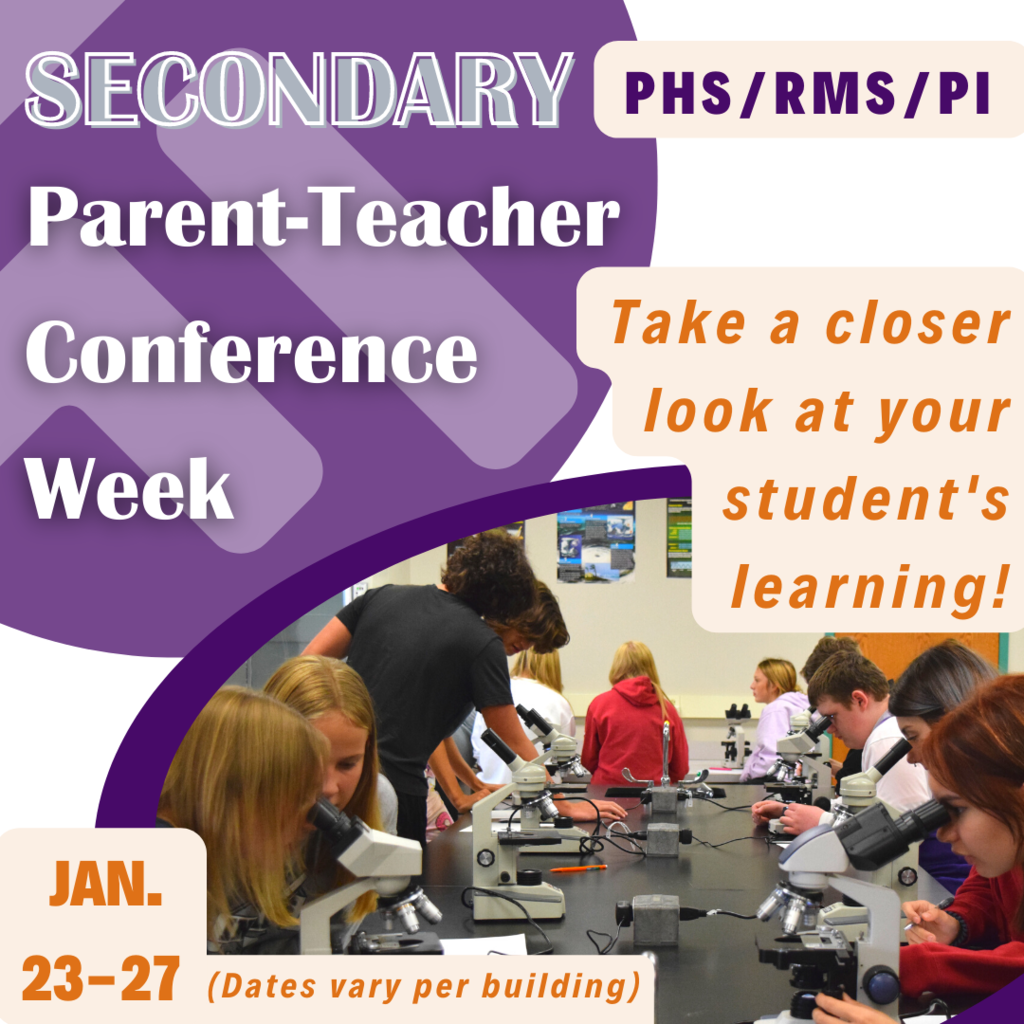 Dr. Schwierjohn visits Robertsville Elementary for this edition of "Tell Me Something Good" Tuesday.
https://youtu.be/wkBrvHcSRCg
Take a moment to hear the latest in learning from our students! #MVNation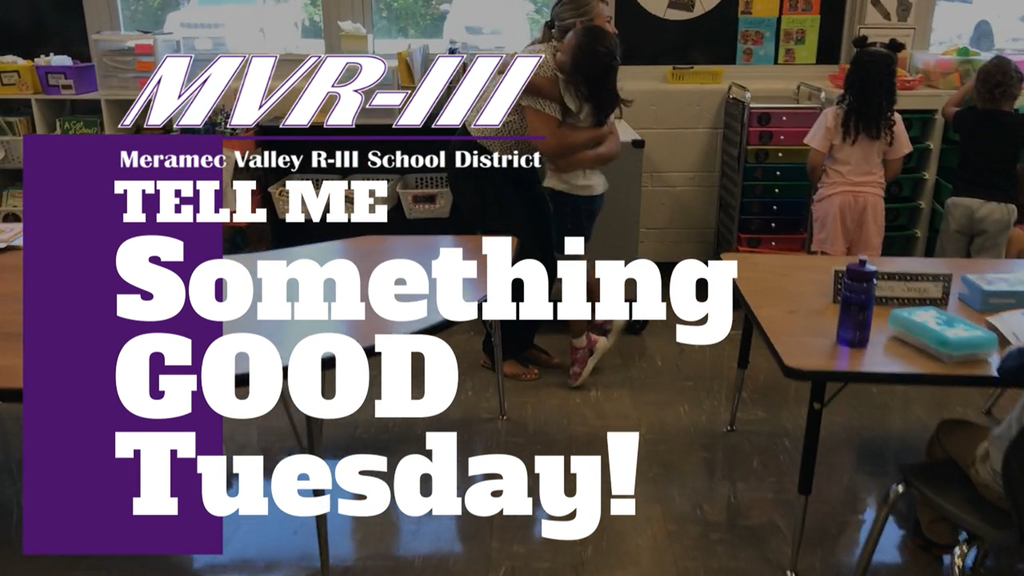 In observance of Martin Luther King, Jr. Day, there is no school today. Have a safe and enjoyable extended weekend! #MVNation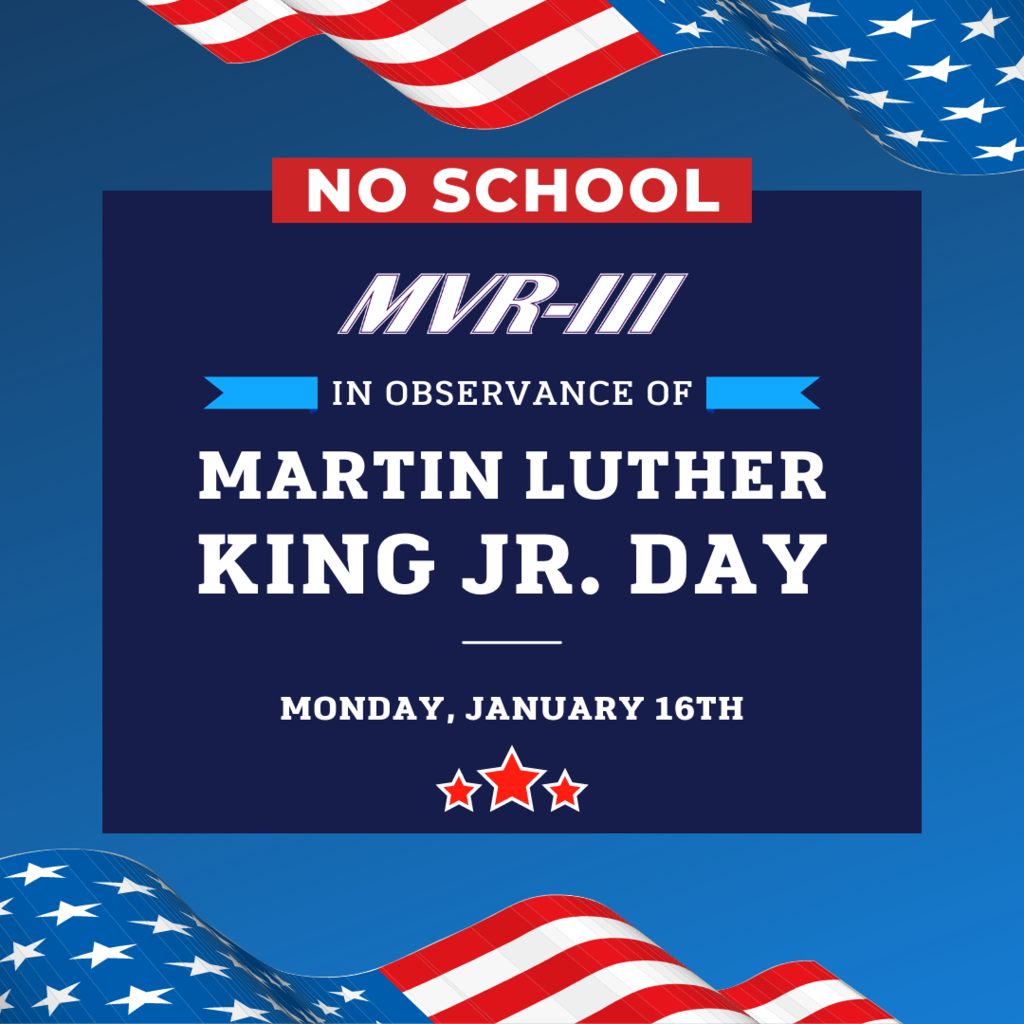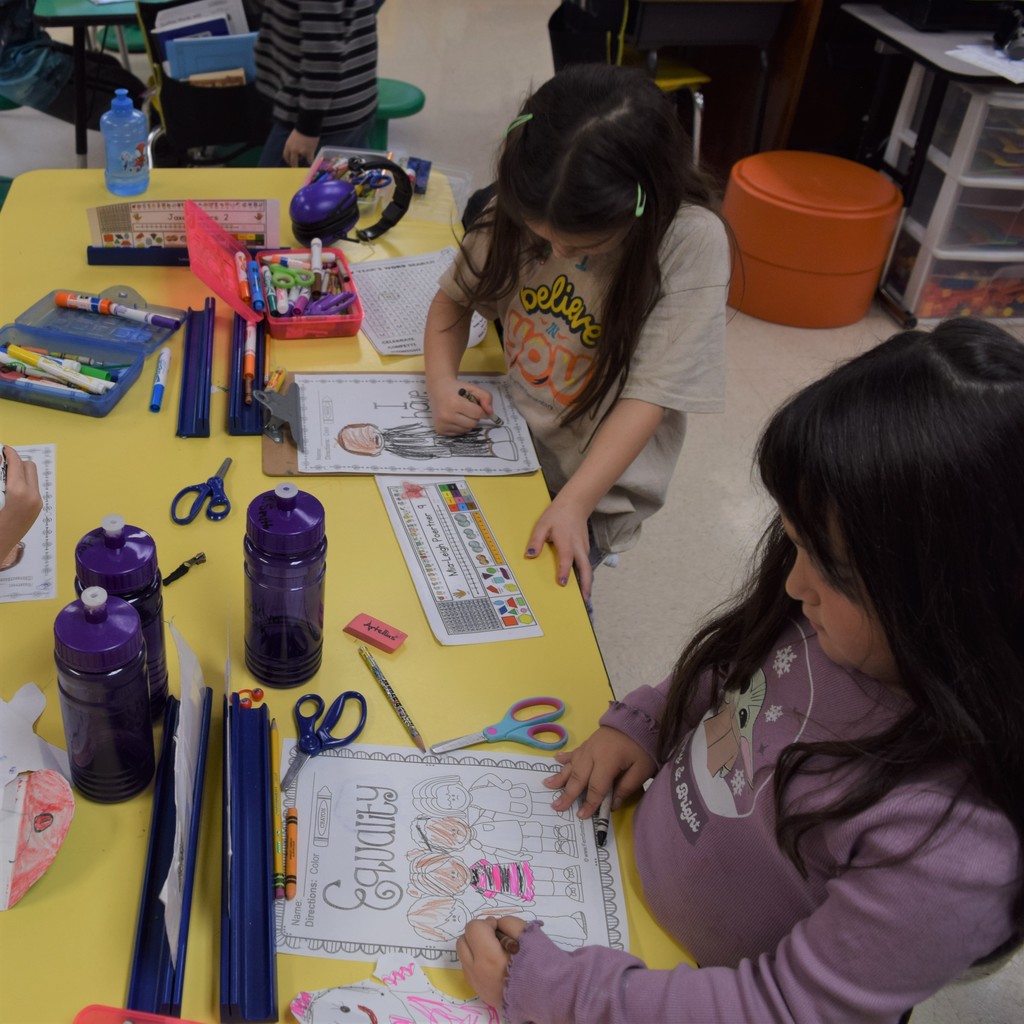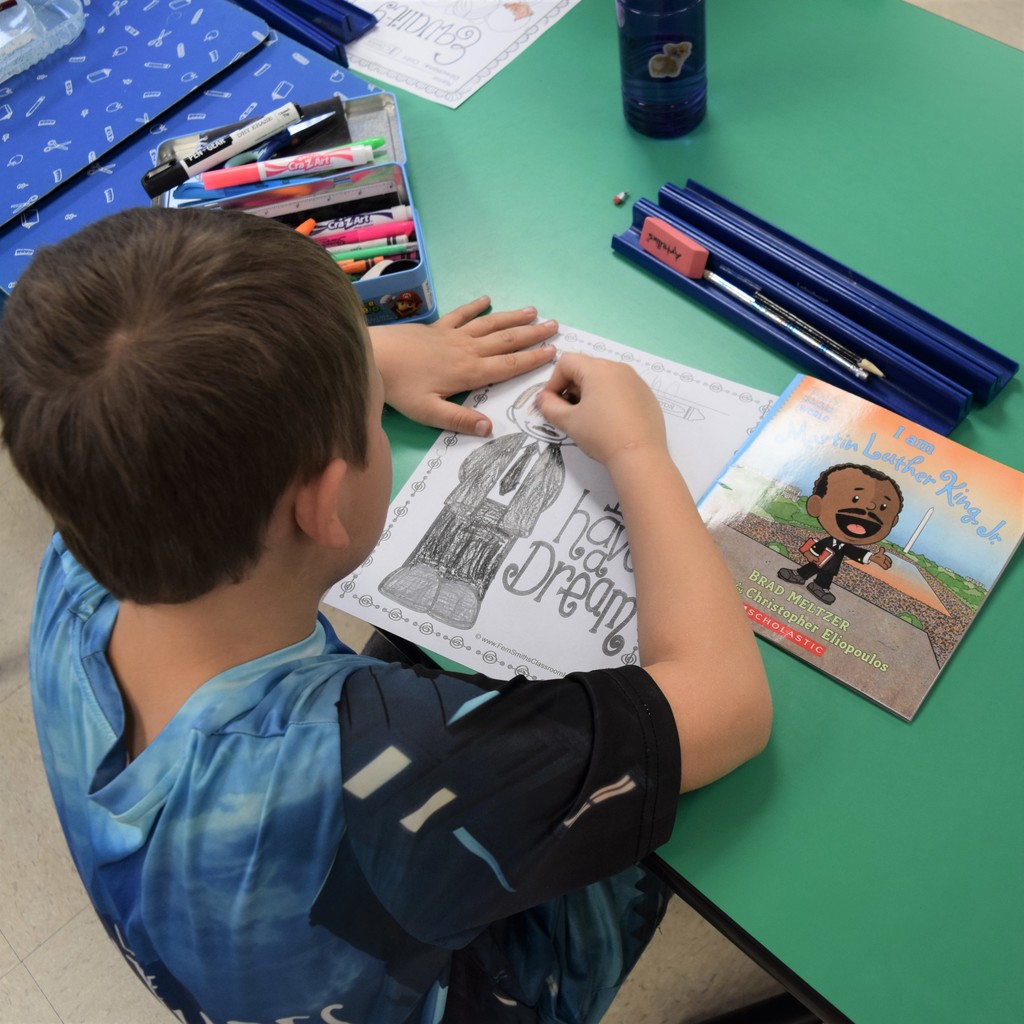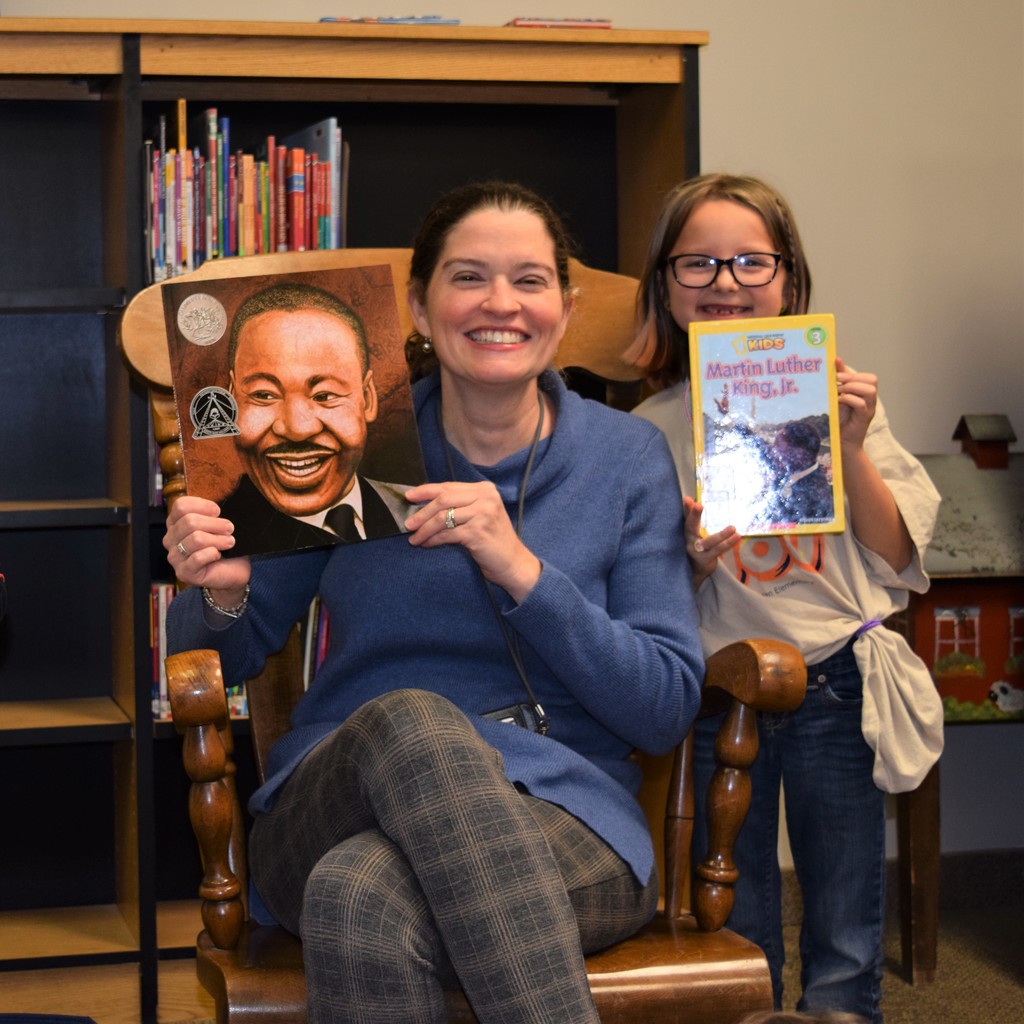 Incoming Freshman Preview Night takes place at Pacific High School Auditorium this Thursday, 1/19. Parents of incoming freshmen can learn about the exciting opportunities available to their students. For more info, contact the PHS Counseling Department at 636-271-1414. #MVNation

Support PHS Project Graduation by attending the Quarter Auction Fundraiser at St. Bridget's on Saturday, Feb. 4. Doors open at 6 PM & auction starts at 7 PM. #MVNation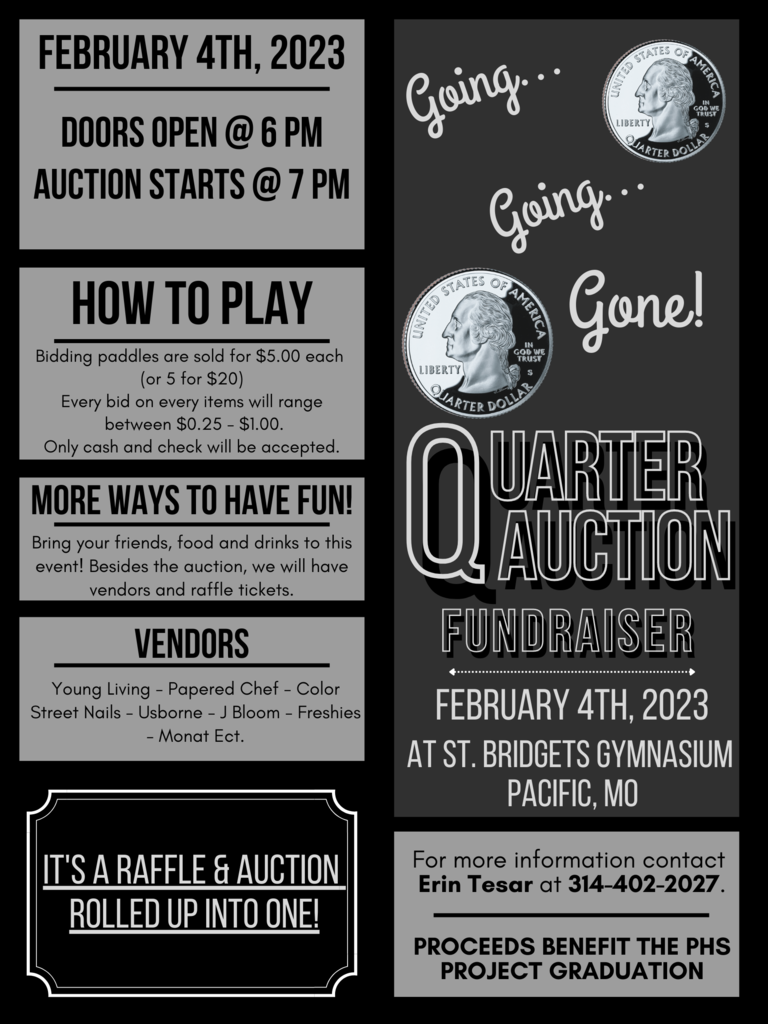 Congratulations to Nick Hunkins, who just signed a letter of intent to pursue his academic and athletic career at Columbia College! #MVNation